How to Record Gameplay Footage and Facecam Easy and Free
Tags:
How to record facecam
how to record gameplay 1080p
how to put facecam video on gameplay video
Computers
free software
free
How to record gameplay footage
how to record facecam and gameplay
Games
How to record gameplay
How to put facecam on gameplay
Video
YouTube Help
Software
PC Gaming
By
apcs13
See all their Tutorials
This tutorial will show you some quick, easy, and most importantly, free ways to record videos of gameplay as well as your facecam, in case you want to play horror games or just put your wonderful face on your videos. There are two ways to do this, and I will give a general outline of how to do it here as well as links to some good videos on YouTube that explain it even more in depth and show you exactly how to do it.
METHOD 1: USING XFIRE
Youtube:
http://
This method uses a program called Xfire to put live video from your webcam into your game and you can from there use your preferred recording software to capture both the game and your face.
PROS:
This method is very easy and free, and takes very little time to set up once it is installed and ready to go, and requires no video editing, which is great if you hate doing that. It also has other customization features and a suite of options to select from.
CONS:
Using this method requires that you put your game in windowed mode to have your facecam displayed. Unfortunately, there is no way around that, but if you don't mind having to play your game in windowed mode, the only other drawback is that it may have issues activiating in game if you already have your recording program open. I had this problem specifically with Bandicam recording software. The easy fix is don't starting your recording program until you see your face in the game.
METHOD 2: USING VIDEOPAD VIDEO EDITOR
Youtube:
http://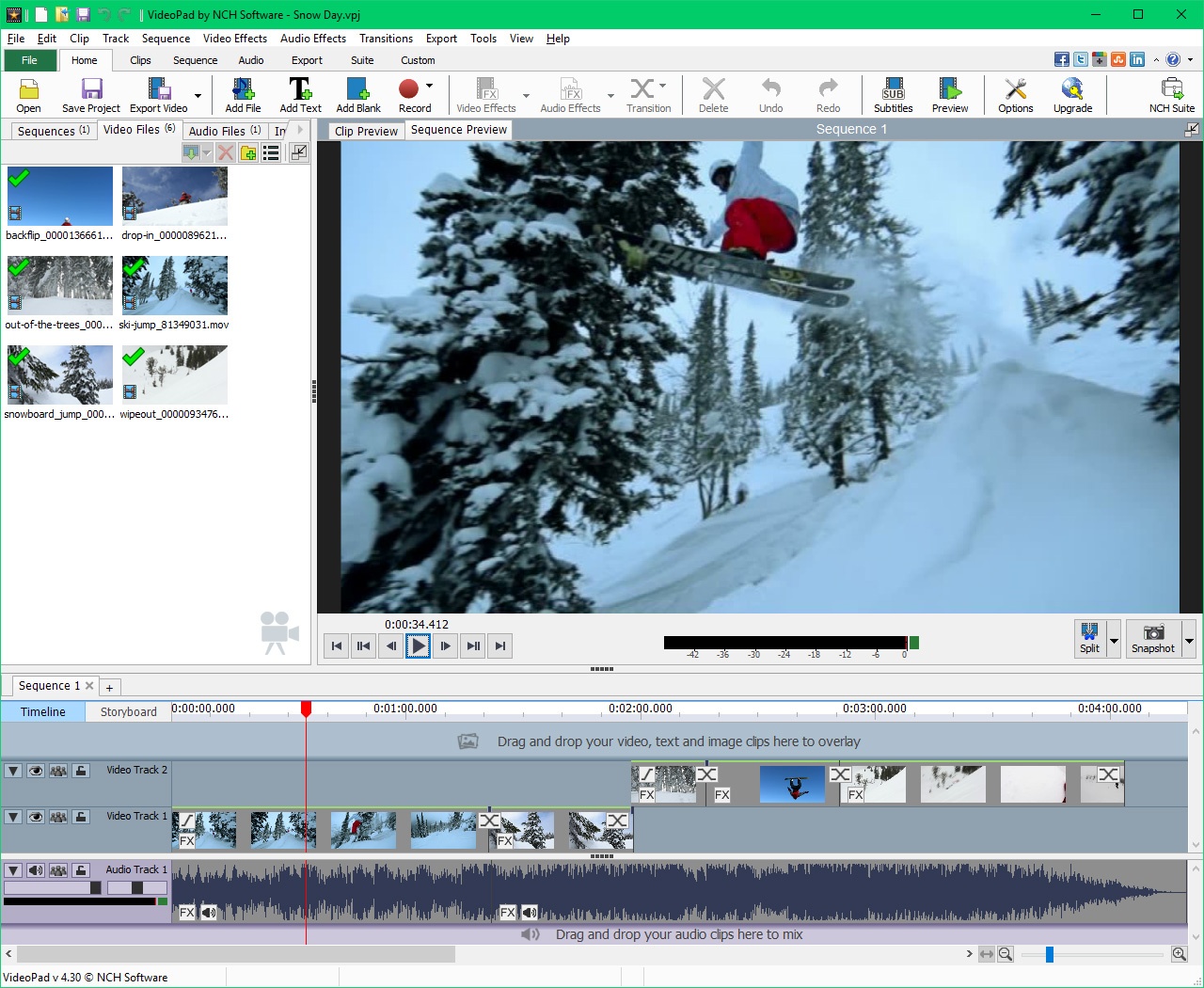 This method uses yet another free program called VideoPad Video Editor. This program is similar to full fledged editing software, because it actually is one. However, for this purpose and many, many others, the free version of this program gets the job done fantastically. Best of all, there is no time or use limit on the free version, so you can enjoy editing your videos like this for as long and as much as you like.
PROS:
Unlike with XFire, you can play your games in full screen however you like. This method uses video editing to merge your game footage with your facecam video, so no need to worry about lining up your face just yet. It is simple to do and use, and can potentially create higher quality videos that with XFire, if you do it correctly. You can also add some cool effects to your videos besides the facecam, and some cool borders and effects to your facecam as well.
CONS:
There aren't many complaints with this method, the only few that there are is that some have trouble lining up their facecam with their gameplay, but that just takes time and practice to figure out. It can also be a pain to start recording your face then go back into the game to record that and have to get the perfect starting point found out. The only actual con with the program is the video render time. The render time with this software has been significantly longer than Windows Live Movie Maker for me when rendering a video with that, but this software has more features, like facecam capabilities, so it's a fair tradeoff, especially at the price of free.
CONCLUSION:
If you're an up-and-coming YouTuber looking for a simple way to create interesting gaming videos, I have created this guide just for you. Be it with
Xfire
or
VideoPad
, you're going to get good results fit for any successful YouTube channel. Thanks for reading, and enjoy gaming!