Something's wrong with my build
Just build a new pc today with much trouble (first time).
Now, I finally managed to get it to turn on, but I didnt have an lcd screen handy, so I tried to use an old ctr screen. That may have been the problem though. I connected it and there was no signal. So, is this my video card's problem (new 4870) or just my monitor.

Note: my new monitor is supposedly coming tomorrow
Can't find your answer ? Ask !
I doubt it's a hardware problem at all. My guess is that a power connector isn't connected correctly. Could you post the complete specs of your build so we have an idea what we're working with?

+1 for checking the CPU power. You have to connect both the 24-pin motherboard power connector and the 4/8-pin CPU power connector to the motherboard. The CPU power connector gets missed a lot on first builds.
GhislainG said:
If your old CRT monitor is good, then POST info should be displayed. Did you connect everything, including CPU power?
What do you mean by post?
fyi, I couldn't get a connection to my pc, iit just kept saying no connection, but the screen was working
edit:
I am pretty sure I connected a 20something or so pin, pretty long, but are you suppose to connect 2 of them? That may be the problem
hrmmmm.... refresh is my friend.
we need more detailed specs, what is the exact model of your CPU, please find out the exact make and model of your PSU, and also the exact make and model of your motherboard. Also, what speed is the ram?
It doesn't sound like it is POSTing. (POST = Power On Self Test)
The cpu power they are referring to is this: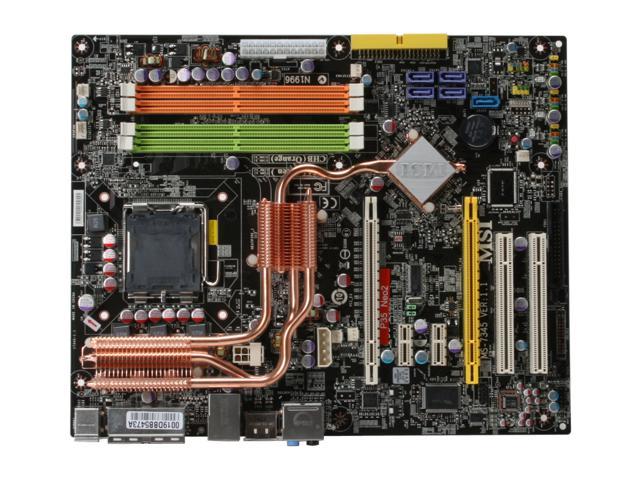 On the bottom left hand corner it says "8-pin CPU power connector"; follow that red line and you'll see the white connector on the motherboard with 4 pin-holes exposed and 4 covered up (because 4 pin connectors are more common, so they cover up the extra 4 used by 8 pin connectors; if you have an 8 pin connector only then would you remove the cover)
You still didn't list the model of your motherboard, but here's a picture that might help:
http://www.newegg.com/Product/ShowImage.aspx?CurImage=1...
The CPU power connector in that picture is an 8-pin connector by the CPU socket. Your motherboard may just have a 4-pin connector or an 8-pin connector with a cover over 4 pins. That's the power for the CPU and the computer doesn't have a chance of posting without power to the CPU. Look up CPU power connector in your manual.
Ok, here are the results.
I got it to work on my old ctr screen, and the new lcd didn't come yet.
I installed vista 64bit and got it working.
Now im suppose to install things like the video driver right?
I only have 3 cds: catalyst, the mobo cd, and the dvd driver cd. I dunno what the mobo and dvd driver cd do though.
nvm..... wrong link
also, do I need these?
http://downloadcenter.intel.com/filter_results.aspx?str...
*+Home+Premium%2C+64-bit+version&lang=eng&strOSs=159&submit=Go!
Im don't really think these would do anything, but im a noob so tell me if im wrong
edit: monitor just came. Can't see anything wrong with it so far, but I have yet to connect it and use it. Im kinda busy so I can't.
Also, the screen came with a cd, do I need that too?
edit: also, should I get things like the latest video codecs?
GhislainG said:
You don't need these (unless you don't know what processor you have).
Just select Vista 64-bit.
Monitor drivers should be installed; otherwise you might not be able to select the correct screen resolution, etc.
Where did you see separate video codecs for the HD 4800 Series?
I know what processor I have, but I don't think you can choose. And if I do know what processor I have, do I need it?
sorry, you're kinda confusing me
GhislainG said:
What type of speakers? Stereo (2.1), 5.1? If stereo, are they connected to the green connector? I'm not familiar with your motherboard, but there should be an audio setting for Analog or Digital output, etc.
got it to work, but I will probably just connect to the io pannel in the back.
Yes it is 2.1
edit:
o noes, it stopped working again! I tried to plug it into the back, and it didn't work, so now i tried to plug it back into the front, and then it still didn't work. WTF
Can't find your answer ? Ask !
Read discussions in other Systems categories