I'm slowly sweeping into despair
Mobo: P45 Platinum MSI
Proc: QQ6600 8MB Cache 2.40 GHz
Ram: 4g of Nvidea SLi OCZ
HD: Seagate Barracuda
PSU: Cooler Master 750w
GPU: Sapphire 1GB
My problem now is I had already replaced the processor thinking it to be the cause of the problem. But apparently it is not. It has something to do with the 4 pin on my Motherboard when ever I plug it to the psu the board lights for a second and then shuts off, if I boot without cpu it goes fine. If you could help me sort this out before I loose my precious sanity it would be appreciated .
I suppose I should state what happens. In my distress I forgot; simply put whenever I plug in the 4 pin to power the cpu my psu redlights on the back, and the board fails to continue running and the 4 led error lights go red .
Can't find your answer ? Ask !
addison said:
Its possible from him not plugging the 4 pin it it fried the CPU, look online what the red light means, I have a feeling it's the mother board.
A CPU won't fry when it's not getting power, which is all that happens when the CPU-power cable isn't installed.
shockingconduit said:
4870
Even when it is just the mobo and the processor though I am getting this problem
Did you have any RAM installed when you attempted that? A PC won't start without RAM...
At this point, I have to guess the motherboard is bad or there's a short somewhere. A static discharge could have fried something...
Have you attempted to
"breadboarding"
the system yet? Doing so would eliminate the possibility it's a short. If you do this and it boots, then something is shorting within the case.
Never heard of this red light thing before, so I looked it up:
Worry-free Power Failure Detector will light up when Over-Voltage, Under-Voltage, Over-Temperature, Over-Current, Over-Loading,? and Short circuit occur.
Well, that is informative...
Btw, this board uses an 8-pin. Where exactly are you plugging into this board?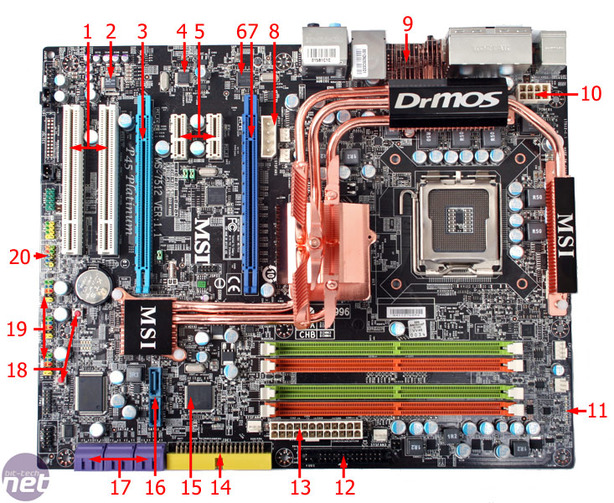 shockingconduit said:
I did that already it's still the 4 pin the cpu was changed out with a new one I received from Intel, I am going to assume it is the MOBO due to the fact it causes the red light on the back of my psu to turn on. And lights that should be green on my board go red, right before it shutsdown.
So had you tried a second PSU? It sounds like it's a voltage or short circuit error. Breadboarding would have eliminated the possibility of a short circuit with the case, however i do remember an old ASUS (i think) board that would, after a while, cause a short circuit as the tracks were placed too close to the screw holes.
I'd still try a second PSU if you haven't, otherwise, it looks like it's time to swap that MoBo
I see the jumper. This probably sounds condescending, but have you tried it without the jumper? Your power supply does come with the appropriate 8-pin.
I'd also hesitate to buy a 775. It's ashame you recently bought a second cpu for it. I supposed if you bought a used 775 it might be worth it. If you could though, maybe cry and beg whoever you bought the new QQ6600 from to let you trade it in for a sandy bridge chip instead.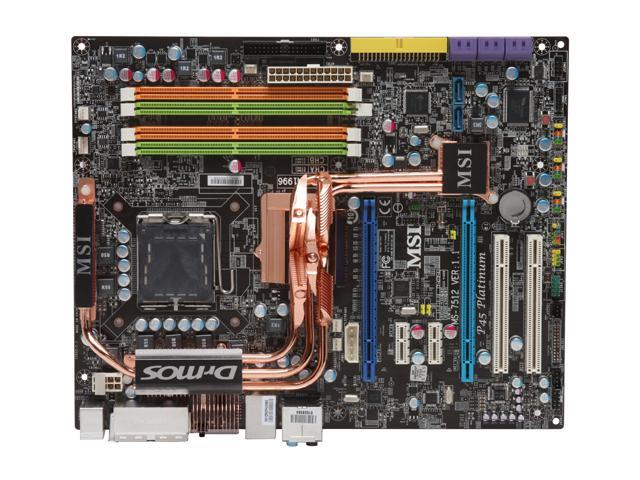 Yeah, you'd probably be better off trying to upgrade rather than getting yet another part for your PC. I'd consider getting an LGA775 board only if you A) Can't return the chip, or B) don't have the money to afford new board/chip RAM.

That said, i'm still running an e8400 so I'm not going to say you NEED SB. Just would be nice if you could do it all at once anyways.

Besides that, I wouldn't go with anything too over the top, Even some MSI board would do fine for you, so long as it has a PCI-e slot.
As grody has suggested, you might want to actually attach the CPU power cable as a 4+4 instead of using the switch and 4-pin. You haven't said that you've even tried it. Why you would choose not to use the 4+4 when you actually have it totally escapes me... It's not like it saves energy - the board's power phases do that regardless of source. Hell... Maybe the replacement CPU is a new stepping that actually needs it.
Good suggestions, but they're all micro ATX. If you like that go for it, it's cheap, but you only get 2 ram slots. Here's an
Intel Board
that is full ATX and only has 2 ram slots for $40, if that is fine with you. Intel chipsets all throughout. An odd but good find.
If that doesn't fit the bill, try a full ATX DDR2 board:
BIOSTAR P43-A7
for $68
And if you have DDR3 ram (on a 775 very odd but whatev):
ASRock P43DE3
for $78
grody said:
Good suggestions, but they're all micro ATX.
Yeah, but they're not Intel 945 or nVIDIA 6XXX/7XXX chipset boards, either. I figured he may as well move into something a bit more modern since they're only a couple bucks more.
internetlad. Boards determine RAM speed support? With the memory controller inside the CPU itself? Really?
Play nice now I went with a g41m-es2l by gigabyte because someone was like lol no newegg.

Now I got a new problem It starts up gets to starting windows, and then hits a blue screen the restarts so fast I have no time to read it .
i am not sure if the fact I am running 64bit has anything to do with it . Any help with this growing headache would be loved.

RazberyBandit said:
internetlad. Boards determine RAM speed support? With the memory controller inside the CPU itself? Really?
Yeah, as far as I know, I think it has to do with the speed of the FSB. You might be able to OC it up to what it's supposed to be but if your board (might be in the BIOS) doesn't support the speed natively you have to tweak it. I don't think it's a hardware limitation, but a firmware limitation.
IDK i'm pretty crap at OCing.
Can't find your answer ? Ask !
Read discussions in other Systems categories