I'm going to build a $1000-1400 build and I am going to do some minor mods.
first off, i'm wondering if i can use a fan controller to turn on/off some cold cathodes, can I?
I have a lot more questions but i want to start with that one.
Can't find your answer ? Ask !
Motopsychojdn said:
One switch per inverter, so that one switch will perform both turning the lights on and off, you normally have two cathodes from one inverter so two lights, one switch
Moto
im gonna go to bed, i think i have the fan/cathode mod all figured out.
i'll share my other ideas in the morning.
First off see how it actually performs for you, reviews are handy but firsthand experience is priceless, you might find that you're perfectly happy with it
but in the event that you don't like it, or its crap, there are a million aftermarket jobs,
drivebay, pci slot, or your can mod it into your design and have it wherever you wish,
I put mine underneath my Rad on top of the case
you can make out the eight knobs between the silver legs,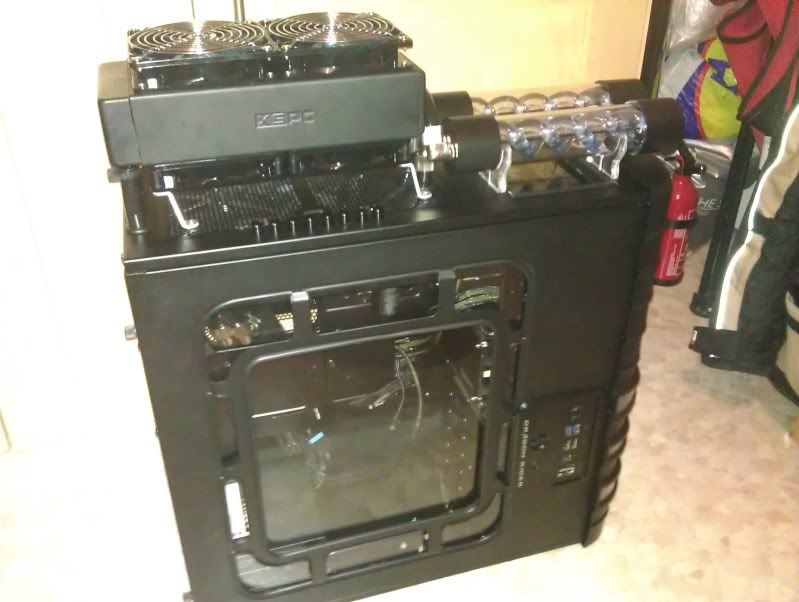 Build log here to maybe give you some tips/ideas maybe
http://www.tomshardware.co.uk/forum/forum2.php?config=t...
Moto
Sorry, was raiding hehe
Watercooling is an enthusiast venture,
the cost alone puts a lot of people off, then theres the modifying and adapting things, mainenance isn't so bad to be honest, maybe flush once a year,
keep an eye out for leaks hehe, but check it out later when you do feel ready/can afford it
Moto
Can't find your answer ? Ask !
Read discussions in other Systems categories