Hello,
I am having a massive issue with my recently bough 7970 gpu, I have a phenom x6 1090t CPU, 8gb Kingston hyperx ram and a 1000w psu and still in crysis 2 for example I can only pull around 25 fps, it said my gpu usage is only at 55-60%. Help much appreciated
I am new to this forum so I'm sorry if this has already been posted
Can't find your answer ? Ask !
Thank you for the help an support so far, how do I check the CPU usage sorry? And also could I maybe void the bottle neck by overclocking my 1090t? Another thing is that on crysis 2 for example the card fluctuates from 30 fps to 60, so that was around 35-40% usage to 80-90% in the same area of the game? It fluctuates when I leave it or look at a certain area for a while,
Thank you for all the help and support so far guys
and u won't be able to test the solutions out until later in today so sorry for the late results
First download this.
MSI afterburner
http://event.msi.com/vga/afterburner/download.htm
and
HWinfo64
http://www.hwinfo.com/download64.html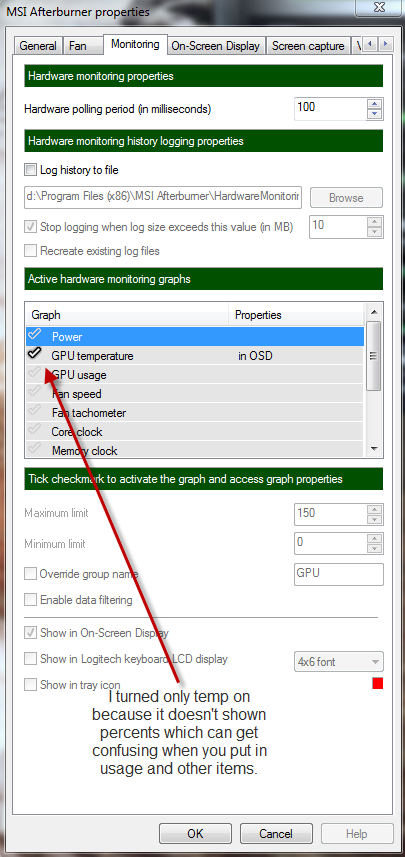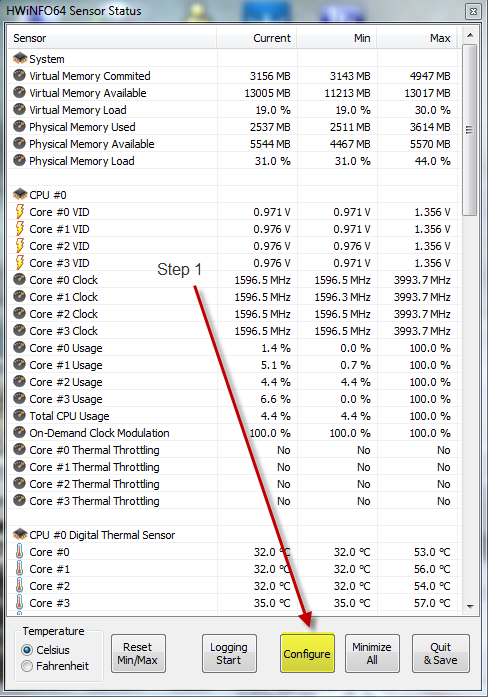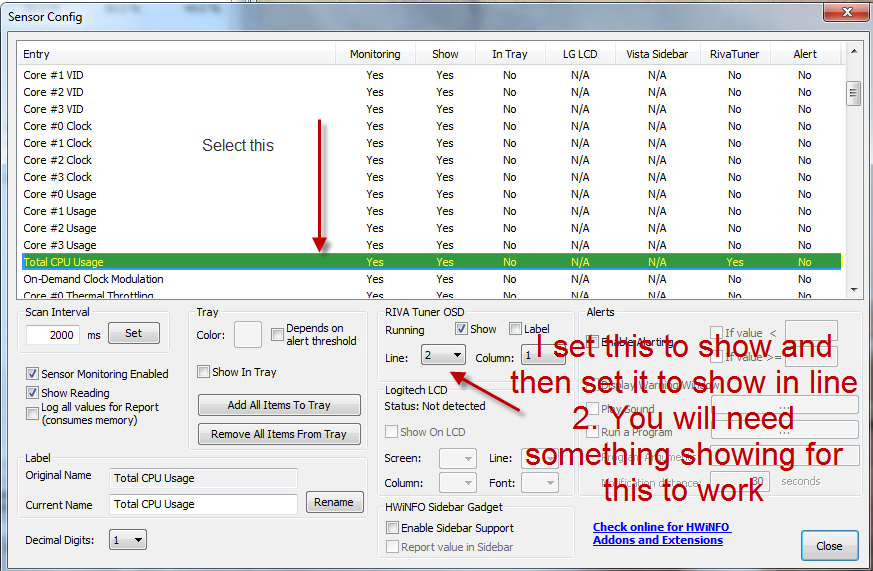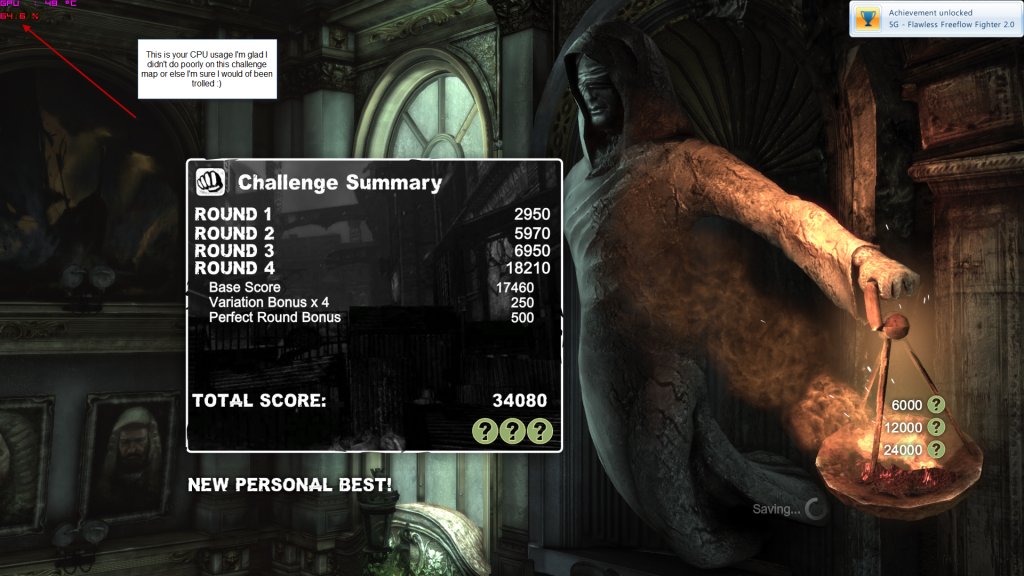 phahaha
I have just tried that software and it shows my cpu usage as 54% and the gpu as around 50% in the same area, maybe it could be an issue with windows 8? not too sure myself to be honest
*update* I have tried an oveclock on the cpu and gpu but it hast made a difference really, maybe it is the card? I ave installed win 7 64 bit and it still seems to be running the same, I can only pull and average of 50 fps on jc 2 maxed?!?
If you received any form of artifacting it would set up red flags for me. Is it still possible for you to exchange your card for a new one to see if that would set things right. I just feel like getting artifacts would push me into throwing the card back at where you bought it and ask for a new one.
I think that I still can get a replacement, but I get no artifacting now what so ever
also I notice the random fps and bad performance spikes only occur in dx11, maybe the card is faulty I'm not too sure. There's not much anyone else can do now because the CPU is not bottlenecking and everything else seems in check, it all points to the gpu
thanks for all your help and support man, really appriciate it
Well it is possible that the card has a defect. You for that short period of time were experiencing artifacts which means the card may have been damaged in some way. I'm sorry your GPU has been giving you as many issues as it has. All I want is your solution to work best for you. There is no reason why your card should be providing you the results it is currently. I would try to get a replacement ASAP before time runs out before you have to go through the manufacture *which sucks*.
LOL! But true I have done testing and this particular card is running like shi* (excuse the language)
anyways thank you so much for the help and support that you have given me bigshootr8!
This was my first time posting on this forum because I actually had no clue what was wrong..... still don't lol
Thanks
OP, I'm having the exact same issue! I bought a Visiontek 7970 and I had problems with artifacting for about a while right out of the box. I downloaded the latest AMD driver available at the time (as of July 18 2012). I happened to capture a pair of instances where I was able to get some video of what was going on. The first one is kind of long because I had seen other artifacts that I caught with the second video that I was hoping would show up in the first:
http://youtu.be/UB3FHWZUWM8
http://youtu.be/bBSLGjueGVc
It just so happened that AMD put out a driver update soon after and the artifacts stopped, so I chalked it up to a wonky driver. My machine specs for comparison:
Asus AM478T-E mobo
1100T @ stock
8GB Corsair Vengeance @ 1600mhz
Visiontek 7970 model 900556
Win7 x64
I am now running Win8 x64 and I'm running into the same problem you're seeing. I just tried BF3 maxed out at 1680x1050 and I was getting 60.6% GPU usage and 80% CPU usage. I tried to run the Sleeping Dogs built-in benchmark earlier at the same res at High with both vsync and the fps limiter off and the GPU maxed out at 26%; I can't remember what the CPU was at, but it certainly wasn't maxed out.
I am suspicious that my mobo may be causing the problem since drivers were last released in 2009 and they refuse to work with anything but win7.
I hope something I mentioned was of some use.
Edit: I forgot to mention that I am running dual monitors (kinda obvious from the videos). I just thought about mentioning that because I learned right after I got the 7970 that 7970s with two monitors have a very high idle temp(around 60c), which I would've never guessed would be the cause. Maybe something seemingly unimportant detail will help us figure this thing out.
I have been reading around and it could be the CPU bottlenecking after all, even though the usage may not be maxed, that's the usage of the CPU as a whole, the two threads that the game supports are a lot slower on a 1100t than any intel CPU. I am going to buy a new mobo and a 2500k CPU, I will post my results to see if it made a difference, my bet I think it will, the 1100t isn't good for gaming and I've learnt that the bad way (had low fps on a number of crossfire setups and the 7970), thank you so much for the information though, atleast I'm not the only one with this issue
*update* Hi guys again, if anyone is having this problem it is most likly the CPU IS BOTTLENECKING!!! I have purcahsed an i7 2600k
and the gigabyte z68x-ud3h-B3 motherboard and every game is running amazing! im getting massive fpsb boosts like in crysis 1 im getting around another 30fps!! So glad the issue hasbeen resolved, and thank you very much guys for all the help and input
.
PS: never go amd for the cpu
Can't find your answer ? Ask !
Read discussions in other Graphics & Displays categories