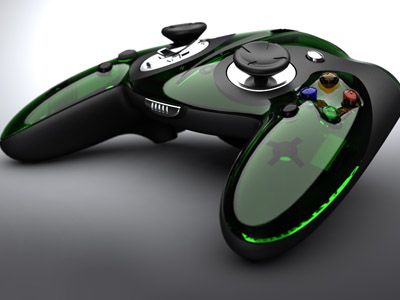 Europe's PEGI rating system this week became the single system for video games ratings in the United Kingdom. The change means customers shopping for video games in the UK will no longer see the government's BBFC ratings on titles. Instead, all games will carry a PEGI (Pan-European Game Information) rating designed to help consumer make informed decisions about which games they're buying.
Though PEGI ratings have appeared on games in the United Kingdom before, they weren't legally binding. That all changes this week as the system has been incorporated into UK law and Video Standards Council will be responsible for the age rating of video games under the PEGI system. The UK government's BBFC (British Board of Film Classification) rating system for video games will be dropped in order to simplify things.
The Games Rating Authority (part of the Video Standards Council) will be responsible for the age rating of video games under the PEGI system. Video games will be rated at PEGI 3, PEGI 7, PEGI 12, PEGI 16, or PEGI 18. If a retailer supplies a video game with a PEGI rating of 12, 16, or 18 to an under age customer, he or she is breaking the law. The PEGI 3 and PEGI 7 ratings are advisories only and not enforceable by law.
According to the Video Standards Council, a PEGI 3 title is considered suitable for all ages. Some violence in a comical context is acceptable (think Looney Toons) but the child shouldn't be able to associate the characters with real life characters. Obviously, there can't be any bad language or nudity, either. PEGI 7 is much the same as PEGI 3, but games with this rating are allowed to feature some possibly frightening scenes or sounds and partial nudity as long as it is not in a sexual context.
The VSC describes PEGI 12 titles as games that show violence of a 'slightly more graphic nature' towards fantasy characters and/or non-graphic violence towards human characters or recognizable animals. Games that show nudity of a slightly more graphic nature will also fall into the PEGI 12 category. Bad language is allowed as long as it doesn't include sexual expletives.
If the depiction of violence or sexual activity reaches the point where it resembles real life, the game will get a PEGI 16 rating. Ditto for extreme language, the encouragement of smoking or drugs, or the depiction of criminal activities.
Lastly, PEGI 18 will be applied when the level of violence is "so visually strong that it would make the reasonable viewer react with a sense of revulsion." This rating would also apply to games with explicit sexual activity (there's mention of genitals showing) and any game that glamorizes drug-use.
Interestingly enough, only physical stores will be legally bound by the new law. Online and digital purchases remain exempt because these methods typically require a credit or debit card, which in turn can be monitored by parents.
Follow @JaneMcEntegart on Twitter.