Microsoft Surface and AI Event 2023 Live Blog: Windows, Surface Laptop Studio 2, Windows Copilot, Bing and Office AI
A jam-packed Microsoft event will feature Surface and Windows news, with plenty of new AI features expected.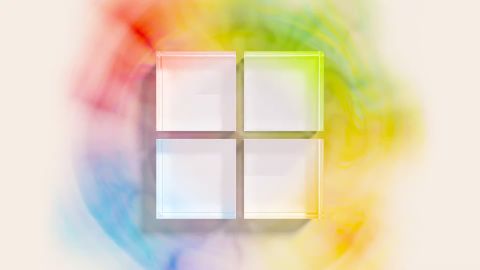 (Image: © Microsoft)
Greetings from downtown New York City, where Microsoft is holding its 2023 event. While these have often been reserved for hardware, we're expecting a wide range of Microsoft's top brass to showcase the latest in Surface, as well as a ton of AI across Windows 11, Bing, and Office.

Microsoft CEO Satya Nadella was onsite, as was Yusuf Mehdi, who is now responsible for both Surface and Windows after Panos Panay's sudden departure earlier this week.
The event saw the announcement of the Surface Laptop Studio 2 and the Surface Laptop Go 3. While it wasn't on stage, the Surface Go 4 for Business also was announced.
Of course, it wouldn't be a Microsoft Event without some mention of its AI efforts. We saw updates to Windows 11, including updates to Copilot, which the company has been testing in Insider Builds. That being said, we've also seen background removal being tested in Paint. AI was be heavily represented here today, including in Bing, Edge, and Office.

So get comfortable and keep an eye on this page, refreshing as need be. We'll let you know what new Surface hardware and AI developments pop up.

Refresh
We're in our seats, ready to go. Current soundtrack: "Up From the South" by The Budos Band. Lots of horns to hype us up.

The DJ is using a Surface Studio, but we couldn't get close enough to see if it's a new model or not!


The elephant in the room is that Panos Panay, who is the face of the Surface lineup, is not here. Panay abruptly departed Microsoft on Monday, and is rumored to be going to Amazon.

Yusuf Mehdi, who is among those taking over Panay's duties on Surface and Windows, is among those speaking today.

The event is scheduled to start in less than 10 minutes. It's a packed house here in New York, with easily over 100 journalists, analysts and other onlookers interested to see Microsoft's first in-person press event since before the pandemic.


And here we go! Microsoft's communications head Frank Shaw is welcoming us. "It's been such a quiet news week," he's joking.

He's promising about an hour-long show. Then we'll get some hands-on time with demos.
CEO Satya Nadella is on stage.

He's already talking about ChatGPT, and how exciting it is for the tech industry. Nadella is also highlighting GitHub copilot and Bing Chat.

"In a market that's dominated by one player, we're striving to breathe some innovation and life" int it. "It's like the 90s are back," he's quipping.
Nadella is pushing AI as a tool for knowledge workers, business leaders, and developers.
Nadella is citing early computer pioneer Douglas Engelbart, that "to improve human capability" is the underlying dream of the industry.
Nadella says this is as significant as "PC's in the 80's, the web in the 90's,"

Nadella is announcing copilot. "Our vision of an everyday AI companion for you."

Copilot is being built into Microsoft's most-used products, including Bing, Edge, and the "newest version of Windows." They'll show these running on new Surfaces and on specialized silicon, Nadella says.
Yusuf Mehdi is taking the stage. The consumer chief marketing officer is also the head of Windows and Surface.

Before talking about Windows and Surface, Mehdi says, we're going to talk about AI features.
"Copilot is going to have an energy, an approachability," Mehdi said. It will be there when you need it and out of the way when you don't, he said.

He's showing it in Windows, Excel, Teams, and in Edge.
Copilot is built on top of Bing chat, so it's connected to the internet. It can be invoked with a click or with your voice, Mehdi says.

Copilot will roll out as part of a Windows 11 release starting September 26.
We're seeing a demo reel, with Windows 11. There's passkeyes in Windows Hello, upgrades to Pain, and a new Outlook.

Cipilot wil llive int he taskbar and open in a side panel. It's working with other apps, like Spotify, and is also being shown turning on dark mode and organizing windows on the desktop, as well as summarizing articles.

Even the snippping tool is connected to copilot, with it removing a background from a screenshot and Copilot pasting it into Adobe apps.
Carmen Slateff, VP of Windows, is here to tell us more.

"Get the update and you'll see the new benefits of Windows 11," she says, including creativity and security.

Copilot has "a view" across Windows, the web and your other devices, Zlateff says.
Zlateff is showing a new take on copy and paste.

In a long email, which is a "wall of text" about travel. Zlateff is copying the text, and Copilot is immediately summarizing it with key features, pulled out. Copilot is pulling out places to visit and showing how many minutes apart they are.

We're also seeing Ink Anywhere, where you can use a stylus to write in any textbox in Windows 11.
In copilot, Zlateff is using Copilot to solve math equations. She has a graph and equation in a PDF, but with a snip, Copilot can see it and solve the problem. She's calling it a way to learn how to solve future equations.
Copilot will connect with phones, Zlateff says. There's "context" from your phone.

Zlateff says "please find my flight info" for upcoming information, and is able to pull it form her texts. She's also asking Copilot to write a text to her husband from her desktop, without actually pulling out the phone. All from the PC.
Zlateff is off stage. Mehdi is back.

Now we're going to see Bing, Edge, and Microsoft 365.

Here's Divya Kumar, general menager of search and AI.
"People prefer to get answers versus a page of links for many of these question," Kumar says. She's got new features in Bing and Edge. First up: shopping.

Microsoft Shopping is getting Copliot. In this demo, She's asking copilot for soccer cleats, and it's asking about skill level, the type of surface he plays on, and more. Then, it summarizes reviews and helps find the best price with coupons and promo codes.
You can also use saved images for starting points to shop, to find exactly what you saw int he real world.

Bing is also getting more powerful image creation. Microsoft is updating to DALL-E 3. Kumar is asking Bing for a new gaming avatar, and is modifying images directly in Bing chat.
DALL-E 3 seems like a big jump up. And it's free, Kumar says.
Kumar says many people repeat searches over and over again. Now, chat history will inform results with personalized answers. Since Bing remembers older conversations, it can infer what kind of information you may want.

Here, she's looked for her dog. Now, when looking for things to do, it suggests pet-friendly activities.
Bing Chat enterprise is whoing up in the Edge Mobile app. She says it can handle cofidential work data.

She's showing an exampmle where she has a power converter for an internaional power converter. She takes a picture of it to see if it will work in London, and then it can tell her if it's the right one.
Collette Stallbaumer, general manger of Microsoft 365 is here.

Stallbaumer syas Copilot can save you the most time at work. Microsoft 365 Copilot will be generally available for enterprise customers on November 1.
Stallbaumer is showing how Copilot works across Office, including Word, Excel, Powerpoint and Teams.

Now, Microsoft 365 Chat is being unveiled. In a sizzle reel, we're seeing Copilot being used to draft replies to emails, which you can edit in Outlook. Copilot is making event plans based on attachments and creating header images for documents.
"It's like having someone attend all your meetings, even the ones you skip," Stallbaumer says. It knows what's in your emails and your files.

She's showing it summarizing an entire inbox to start your day, and then summarizing a project based on emails, TEams Chats and documents.

Now, Copilot is being used to compare differences in square footage between two store chains, as well as distance between the stores.

In another example, Copilot is pulling a transcript from a meeting the user missed. Copilot has pulled the transcript, organized the details into a table. Since the user is still confused, she's having Copilot make a recommendation. Wow. Maybe AI will take our jobs if we let them make our decisions.
Now that the store is opening, Stallbaumer needs a blog post. Using a prompt, she's having it write the post based on some documents and previous emails.

She says this is all working code today.
"This is great when you've got a case of writer's block," as she has it come up with taglines for the store's concierge service.
In a blurb about the manager, Copilot is pulling details from LinkedIn.
Stallbaumer is suggesting you put a "brain dump" in the prompt. The more data you give, the more context you provide, the better the results.
Outlook is getting a new feature called "sound like me."

Here, copilot has written a draft, but it doesn't have her. With this feature, Copilot will change to match your writing style, including how you sign off your emails. The robots are truly replacing us!
Copilot Lab is a new feature being introduced to teach people how to work with AI. It's designed to help people learn how to write prompts and sahre themwith others. Think of it as a professional prompt engineering class.
Now, Copilot is creating a plan for a fall event. It's pulling from Outlook and then moving to Word. She can ask it to be more precise, and Copilot does it. But now we need visuals.

She's adding Copilot to generate a banner and then customizes it by including her own photos. That was quick.
The Mcirosoft Designer app has DALL-E 3 built in.

We're seeing an image expanded, with AI to increase the background that wasn't there when the photographer shot it.

A basket of pumpkins has sunflowers added to it with a prompt.
Microsoft 365 Copilot is in preview with "a select group of consumers and small businesses."
Mehdi is back. He's going to show devices meant to "accelerate" these capabilities. Here's Surface.
Brett Ostrum, vice president of Surface, is taking the stage.
There are two new laptops. The first is the Surface Laptop Go 3.

It looks the same from the outside. It's being shown with Copilot.

IT comes in four colors. There's green, blue, silver, and what looks like a teal.

STarting at $799.
Surface Laptop Go 3 is less than 2.5 pounds and has a 12.4-inch touch screen.

Microsoft si promising 15 hours of battery life.
In a demo, they're showing iCloud Photos integration. The demonstrator wants to cut a video of a DJ set down to 30 seconds. They're using AI features in Clipchamp to review it, and then pick the moments to include in the video.
Now onto power. Here's the Surface Laptop Studio 2.

AGain, looks pretty similar. But we can already see the new ports in this video: USB-A and a microSD card slot.

It still has the easel hinge.

We're seeing 13th Gen Intel CPUs and new NVidia GPU chips. It, too, is being shown with copilot.

The Surface SLim Pen 2 is being shown in the sizzle reel, writing into adoble.

There's a new touchpad with better haptics.

With 64GB of RAM, that's the most in a Surface laptop ever. IT goes up to 2TB of storage.
"The most powerful Surface ever built," we're being told.

This is twice as fast as the old one. This one is using RTX 4050 and 4060 and is startin gat a 13th Gen Core i7-H class, up from the Core i5 in the old one. There are also RTX 2000 Ada in some enterprise models. We're also seeing DLSS and HDR boost options from Nvidia.

There's still a 14.4-inch screen, so that hasn't changed. No 16-inch model here.

Intel also has its own NPU for Windows Studio effects.
Not much detail on the NPU.

The new haptic touchpad is "the most inclusive touchpad" on any laptop. We're about to learn what that means.
Our demonstrator has no fingers on his left hand, and has repetitive stress and grip issues with his right hand. He's showing that on most touchpads, he can't use his left hand on most touchpads.

But on the Surface Laptop Studio 2, the new touchpad lets him use his left hand with an adaptive touch feature. He can also resize the right-click region and turn the touchpad into two buttons. He says he cried when he first tried it, and with the emotion in his voice, I believe it.
Image 1 of 4
Now, we're seeing what the Surface Laptop Studio 2 can do with Photoshop's generative AI tools. Our next demonstrator has the Studio in tablet mode, using the pen to remove buildings from behind a photo of a dog. Now she's using the stylus and Adobe's AI tools to use generative fill and Adobe Firefly to infer what the picture would look like in landscape, as it was orginally taken up and down.
Here's that touchpad:
We're being told you get way more power than the MacBook Pro M2 Max. She's got a demo open in Blender. The M2 Max has a 38-core GPU, and they're rendering side by side.

The Laptop Studio 2 is going way faster. Done in 37 seconds. The Mac is still going. They're vamping on stage while they wait for the Mac. They're running LLAMA locally while the MAc finishes.

The Mac finished in (a minute and 12 seconds).
We're being told the Microsoft team is "pumped." Awkward laughter.

Studio 2 starts at $1,999. Go 3 at $799. Both coming October 3.
No mention of the rumored Surface Go 4! That was rumored to only be for enterprise, so maybe that will still come? But it was curiously missing here after showing heavily in the rumor mill.
Mehdi seems to be sending us off with a sizzle reel. AI is editing spreadsheets, running code, writing documents, adjusting business plans and more. The message is clear: we'll all be touched by this.

We'll get to try some of this soon!
That's it! Time to go try some stuff. Keep it locked to Tom's Hardware for more!
Here are the new Surface devices. On the left, the Surface Laptop Studio 2, on the right, the Surface Laptop Go 3.

Further in the gallery, you'll see the Laptop Studio 2's new ports: USB-A on the left and micro SD on the right.
Image 1 of 4
Microsoft is showing Cyberpunk 2077: Phantom Liberty on the Surface Laptop Studio 2 with an RTX 4060 using DLSS 3.5.

They're really pushing the potential gaming aspect.