TSMC Continues Working Through US Staff Culture Clash
FT report recounts tales from both sides.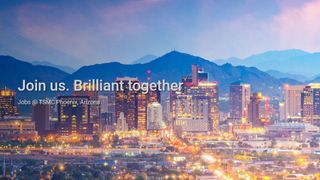 (Image credit: TSMC)
We've seen several reports of a simmering cultures clash at the new TSMC manufacturing facilities in Arizona. Today, an FT Big Read feature (paywall) provides an in-depth look at the issues involved from both sides: the current and potential recruits who will run the new facilities, and the view from TSMC management.

TSMC is apparently suffering from a few speed bumps in the preparation of its Arizona facilities for mass production. Let's look at what's happening more closely, from the angle of the business first.
TSMC's US Speed Bumps
Last month, TSMC chair Mark Liu described the firm's Arizona plans as a "first trial of our overseas mega-site development," and a learning process for any future endeavors. It is an admittedly big bet on making a successful production facility in the U.S. The investment is roughly $40B, and the site is about the size of 640 football fields. A lot is riding on the outcome. Nevertheless, TSMC has already invested big in some other overseas locations, notably in Germany and Japan.

TSMC is used to comfortable levels of cooperation in its home country. National and regional governments oil the wheels of industry, and there's an established ecosystem, with willing and experienced partners, enabling the firm to dish out thinly sliced contracts to minimize its expenses. Things aren't the same in the U.S.

According to the FT report, one of the key Taiwanese semiconductor chemical suppliers bought land near TSMC's Arizona facilities but has found the planning process to be much more involved — and costly — than building at a Taiwanese industrial park. A representative of the chemical firm said that the construction cost has been "several times higher in the U.S. than in Taiwan." The same is very likely true of TSMC's construction works.

The two TSMC fabs in planning in Arizona should hit 60,000 wafers per month once they're up and running, says the FT report. Helping to future-proof the development to some extent, it is claimed that the real estate acquired by TSMC is enough to build out four further expansion phases. In Taiwan, TSMC would call the Arizona plant "medium sized," with gigafabs on the island outputting over 100,000 wafers per month. Whether TSMC will expand the Arizona plant in due course is put in doubt by the FT report.
There are also concerns over the efficiency and costs of running the Arizona fabs once they're completed, affecting the degree of profitability.
TSMC and the Local Workforce
There are hopes that TSMC Arizona engineers will be able to quickly raise yields like what's been done in Taiwan, once the fabs are up and running.

TSMC has a reputation for running a tight ship, with long hours, few vacations, and an impression that drone-like behavior is rewarded. However, Dylan Patel of SemiAnalysis asserts that, at TSMC, "Fab workers have more autonomy to tweak dials to improve yield." The big difference in Arizona, though, is that the firm is used to having its R&D labs just a short distance from new facilities.

Arizona is a 20-hour flight from TSMC's R&D. So, taking a different tack, TSMC Arizona will instead be to a carbon copy of Tainan Fab 18, using the same process tech and the same wafer batches, only it's in the US, according to the FT report. Interestingly, this is similar to the process by which Intel spreads its manufacturing geographically.

Elsewhere in the FT report, it's claimed that TSMC Arizona currently has about half of the total number of staff it will need to operate the two fabs. In total, about 4,500 people will be required, but almost half of its Arizona workforce is currently from Taiwan. This can't continue. TSMC's training partner TLI reckons that TSMC facilities outside of the US will be able to start attracting more local talent after it has reached scale and developed a good reputation in the new location. Some optimism is evident in that view.

There are signs that TSMC is trying hard to smooth over the cultural differences in the U.S. The FT report includes a chat with Mino Morgese, an Italian-born, US-trained engineer at TSMC Arizona. Morgese recalls how TSMC hired a psychologist to prepare him for work at the firm, and he spent some time working in his role at the TSMC Arizona "mirror plant," Tainan Fab 18. Now, Morgese sounds happy and proud to be pioneering TSMC's important $40B semiconductor production facilities in the U.S.

But while that may work for some people, the idea of meeting with a psychologist just to prepare yourself to work at TSMC certainly won't appeal to many. It remains to be seen how things work out for TSMC in Arizona over the long term.
Join the experts who read Tom's Hardware for the inside track on enthusiast PC tech news — and have for over 25 years. We'll send breaking news and in-depth reviews of CPUs, GPUs, AI, maker hardware and more straight to your inbox.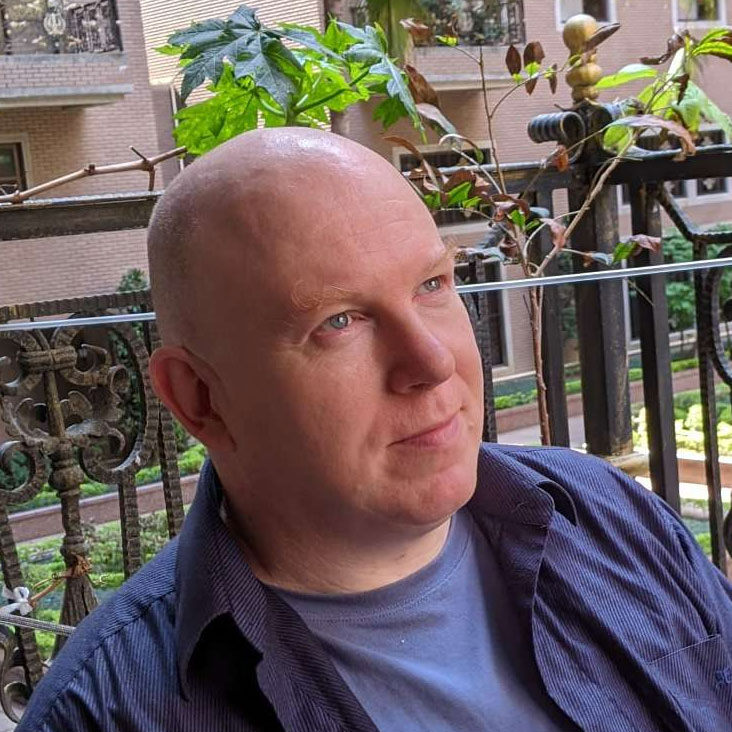 Mark Tyson is a Freelance News Writer at Tom's Hardware US. He enjoys covering the full breadth of PC tech; from business and semiconductor design to products approaching the edge of reason.