HostGator coupons for March 2023
Use these 29 HostGator coupons to save on the cost hosting plans so you can get your website live for less.
---
FAQs
Does HostGator offer student discounts?
There doesn't seem to be a dedicated ongoing student discount offer for HostGator products, but we have seen special offers for students around the start of the new school or college years, so that could be a good time to look for one.
Does HostGator offer a military discount?
Unfortunately, HostGator does not seem to offer any kind of specific discounts for military personnel. But, you can still use one of the coupon codes on this page to get a discount on the price of a hosting plan.
Does HostGator offer a money-back guarantee?
Yes, HostGator likes to back up its service with a guarantee that if you're not satisfied with your hosting, you are able to get your money back within the first 30 days. See the HostGator website for more specific information on the 30-day guarantee.
Can I transfer my domain?
If you already own a domain and want to transfer your domain to use HostGator as your registrar you can certainly do that. Take a look at HostGator's domain registration page for more information on how to transfer your existing domain. You can also maintain your current domain registrar and set the domain to use the name servers at HostGator.
Is the bandwidth metered?
HostGator prides itself on the way it set up its truly unmetered bandwidth for hosting, it was part of the mission of HostGator to be one of the biggest hosting providers that could truly offer this feature and back up its advertising. If you're hosting a website with HostGator, there is no limit to how much traffic can visit your site.
---
HostGator Savings Tips
Refer a friend - HostGator has developed a refer-a-friend and affiliate program that you can use to earn money if you refer a friend. For referring a friend you can get a $35 Tango gift card and get your friends 25% off of their order, and with the affiliate program, the first five referrals each month pays you $65 and the payments increase to $125 for 21 or more referrals. This is a potential way to not only save but also make some money.
Perks for new signups - New members receive a free HostGator domain for one year when signing up, so if you've never previously used HostGator and you sign up for a new account, then you can receive this and other offers as a new member. Check the HostGator website for more information.
Plenty of information - If you have any questions or queries regarding web hosting and how to get started, HostGator has a lot of information resources available that you can access through their website. Look at the HostGator knowledge base or blogs for all the information that you need.
Shop Seasonal Promotions - HostGator often has seasonal promotions for their products on holidays and regular sales events such as Black Friday. So if you're not in a rush for your web hosting, it might be worth checking back on one of these event days for more savings and coupon offers.
---
How to use HostGator promo codes
It's super easy to get a discount at HostGator when using one of these coupon codes. Just copy the coupon deal that appeals to you the most and then on HostGator's website, choose the plan that meets your needs and proceed through to the checkout. Then apply your coupon code on the checkout page and look at the final total to make sure it has taken.
---
Choosing a HostGator hosting plan
If you're looking to start your own website or just transfer an existing website over to a new hosting provider, then HostGator could be a great option for you to consider. Here are some of the services that HostGator provides.
Shared Hosting
HostGator has several plans that can offer you a hosting package that should hopefully serve your needs. The lowest tier of these plans is aptly named the 'Hatchling Plan' and includes an initial 65% off offer for a single website with 10GB of hosting space and unmetered bandwidth for that site. Along with the hosting, the plan also nets you 'one-click' WordPress installs, an included email address, chat support and the first-year domain charge for free.
VPS Hosting
If you want a more powerful server with dedicated resources, consider a VPS (Virtual Private Server) plan. A VPS gives you your own portion of a server, with a dedicated processor, RAM and storage. With VPS, you have more control over the software and settings, along with the ability to run more intensive scripts without having them timeout. HostGator offers three VPS plans with introductory prices ranging from $23 to $59 and up to 8GB of RAM, 4 cores and 240GB of storage.
Dedicated Hosting
If you want a physical server that only houses your account and no other customers', consider dedicated hosting. HostGator offers three dedicated hosting plans with regular prices ranging from $89 to $139 and up to 30GB of RAM, a 1TB SSD and 8 CPU cores.
Domain Registration
You're making a new website to do anything from displaying your favorite maker hobby to the world to selling some of your creations or services, but whatever it may be, you need to have the perfect website domain to go along with your brand and branding. With HostGator's domain registration, you're able to search for your desired domain name, see what's available and then buy the domain then and there. If you already own a domain, you can use HostGator as a registrar to transfer that domain to them.
Get instant access to breaking news, in-depth reviews and helpful tips.
Stewart Bendle is a deals writer at Tom's Hardware. A firm believer in "Bang for the buck" Stewart likes to research the best prices for hardware and build PCs that have a great price for performance ratio.
1 ratings with the average rating of 5 out of 5 stars.
HostGator has been in the web hosting business since 2002, with its base primarily in Texas. Over the years, HostGator has grown into an international hosting company that's able to quickly help users all around the world to register domains and set up websites effortlessly. Don't let the little Blue Gator mascot fool you into thinking that HostGator isn't a serious hosting company. The Gator is just part of the company's personality and ethos of being a little different from the competition by not appearing boring. Some of the services that HostGator offers include hosting for small, medium, and large businesses, hosting for WordPress sites, and other services that include website building and SEO help. So there's something for everyone.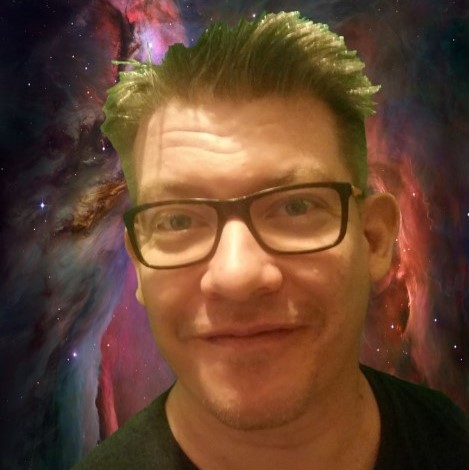 Stewart Bendle
Deals Writer
Stewart Bendle is a deals writer at Tom's Hardware. A firm believer in "Bang for the buck" Stewart likes to research the best prices for hardware and build PCs that have a great price for performance ratio.