Herman Miller Promo Codes for March 2023
Use these 21 Herman Miller promo codes to save on ergonomic chairs and acessories.
---
FAQs
Does Herman Miller offer free shipping?
Herman Miller does offer free shipping for some of its gaming chairs, office chairs, and other furniture items. However, for other products, where you want the delivery shipped to may affect delivery prices. You will need to check individual products for shipping details.
Does Herman Miller offer student and military discounts?
Unfortunately, Herman Miller does not offer either student or military discounts on its website or in its stores. You are still able to get some savings on their products through the coupon codes on this page and via Heman Miller's own promotional events.
Does Herman Miller have sales?
Yes, they do indeed have occasional sales events on all of their products either online or in-store, from sales events involving their living room furniture to money off their gaming range. Bookmark the Herman Miller website or sign up for the newsletter, or even subscribe to Herman Miller's social channels to be kept up to date on the latest promotions.
What kind of warranty does Herman Miller have?
It's common to see product warranties for up to 12 years on Herman Miller products, so you can rest assured that, if your investment encounters any kind of manufacturing fault or defect, you should be covered. Please check the Herman Miller website and your individual product details for specific warranty information.
Does Herman Miller offer price matching?
They do not offer price matching. Herman Miller furniture is a premium product and it commands a high price, with some of their chairs running into the thousands of dollars range. You may be able to purchase some products cheaper on Amazon or eBay, but you will not be able to price match with any authorized dealer of Herman Miller or directly via their website or in a store.
---
Herman Miller Saving Tips
Sign up for the Herman Miller newsletter
Sign up for the Herman Miller newsletter if you want to know the latest news firsthand and get all the inside information on upcoming products, events, and promotions as well as any deals and money-saving opportunities to be had on Herman Miller furniture products.
Refer a Friend
By recommending a Herman Miller gaming product to a friend, you can save them 5% off of their order, and if they make a purchase, you can receive $50 back for any successful sale. Please see the 'Refer a Friend' details on the Herman Miller website for more information.
Follow Social Media
Stay up-to-date with the latest Herman Miller product updates and also any new sales events or promotions. Herman Miller has a large social media presence and it's an easy way to keep an eye out for the sale so you can save that discount on a new piece of Herman Miller furniture.
Try before you buy
When splashing out a lot of money on a product like a Herman Miller chair, you might want to ease your decision-making process by trying out the furniture first. Herman Miller has a few retail stores dotted around the US that you can go to to have a look at their product ranges, so if you're in luck and live near a store, you can go check out your choice before you click on that 'buy' button. Check the Herman Miller website for a list of store locations.
How to use Herman Miller promotional codes
To use your code at Herman Miller is as easy as counting 123. Once you have found your preferred coupon deal, just navigate to the desired product page on the Herman Miller website and then add your choice to the shopping cart.
Once the selection has been added, you can then view your cart and you will now see an 'apply promo code' link under the sales information. Clicking on this link will expand the area and open an input box where you can type or paste your discount code. Once you have entered it, click apply, and your cart will reflect the new price for your order.
Choosing a Herman Miller Chair
If you're interested in an ergonomic office chair for your home office or even want something more comfortable for long gaming sessions at the computer, then there are a few great options from Herman Miller that should have you covered, including these gaming chairs that have been designed in collaboration with Logitech G.
Vantum Gaming Chair
The Vantum is the first chair from Herman Miller that they have designed specifically for gamers in collaboration with the Logitech G brand. The Vantum gaming chair sports a look more in line with gaming aesthetics and comes with a choice of three different color accents, black, white, or red.
The Vantum still keeps the core principles of Herman Miller designs by having a strong emphasis on comfortable and ergonomic seating that, through its design, inspires the user to lean forward and keep a good posture for those longer gaming sessions.
Embody Gaming Chair
Boasting an ergonomic chair design that has had input from physicians and doctors in biomechanics, the Embody chair looks to provide a more lasting comfort experience for gamers that swing between an active and sedentary gaming playstyle. With copper-infused foam for extra cooling and back support that molds itself to fit your spine, this chair certainly sounds amazing.
Get instant access to breaking news, in-depth reviews and helpful tips.
Stewart Bendle is a deals writer at Tom's Hardware. A firm believer in "Bang for the buck" Stewart likes to research the best prices for hardware and build PCs that have a great price for performance ratio.
Rate Herman Miller Coupons
13 ratings with the average rating of 5 out of 5 stars.
Herman Miller has been making and selling furniture for a long time, from its humble beginnings in Zeeland Michigan in 1905 as the Michigan Star Furniture company, to its later rebranding as Herman Miller in 1923, and on to the present day. Over this time, Herman Miller has designed some of the most iconic home and office furniture and had a massive impact on the layout of offices everywhere, and of course, is now synonymous with ergonomic office chairs such as the Aeron.If you're looking for a comfortable office chair like the Aeron or Mira 2, then look to see if you can find a coupon or discount code for your desired Herman Miller product. Herman Miller furniture normally commands a high price tag, so any savings are greatly appreciated.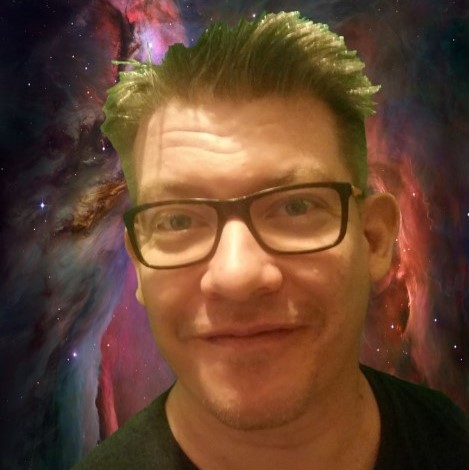 Stewart Bendle
Deals Writer
Stewart Bendle is a deals writer at Tom's Hardware. A firm believer in "Bang for the buck" Stewart likes to research the best prices for hardware and build PCs that have a great price for performance ratio.
Other Herman Miller Shoppers Also Like