Herman Miller promo codes for December 2023
Use these 10 Herman Miller promo codes to save on ergonomic chairs and accessories for your home or office.
---
FAQs
Does Herman Miller have a Black Friday Sale?
Herman Miller have hosted Black Friday sales during the past usually towards the end of November. Last year they offered a saving of 15% on their products. We'll keep this page updated with the latest Herman Miller Black Friday savings, so be sure to check in regularly.
Does Herman Miller offer free shipping?
Yes, Herman Miller does offer free shipping for some of its gaming chairs, office chairs, and other furniture items. However, for other products, where you want the delivery shipped may affect delivery prices. So for the full shipping details, you will need to check the individual product pages.
How much can I save in the Herman Miller sale?
Herman Miller runs occasional sales events where you can save on all kinds of products. Often sales will focus on furniture for specific rooms such as the living room or their gaming range. We've previously seen as much as 40% off selected products, so keep an eye out for which sales are running now if you're looking to save on a specific piece of furniture.
What kind of warranty does Herman Miller have?
It's common to see product warranties for up to 12 years on Herman Miller products, so you can rest assured that, if your investment encounters any kind of manufacturing fault or defect, you should be covered. Please check the Herman Miller website and your individual product details for specific warranty information.
Does Herman Miller accept returns?
Herman Miller will accept returns on products, but you will need to let their customer service team know within 3 days of your purchase, and ensure your item arrives with them within 30 days of this date. You won't be refunded for shipping fees, and you'll also need to pay a 10% restocking fee on the price of your items (up to $500 per item). Accessories, lighting & own-brand seating are exempt from this fee.
How can I contact Herman Miller?
If you need support from the Herman Miller customer service team, you can get in touch in a couple of ways. You can call 888 443 4357 if you want over-the-phone support, or you can send them a support request via the contact form accessed by clicking "Email Us". Their team is on hand to help Monday - Friday between 9am - 7pm (EST), and between 10am - 5pm (EST) on Saturdays.
---
Hints and tips
Wait for a Herman Miller sale: If you want to save on specific items, it's worth checking for any Herman Miller sales that are running. Although these tend to focus on specific sections of their range, they can offer discounts of up to 40% off. Make sure to check in around key retailing seasons around Christmas, New Year's & Black Friday.
Refer a Friend to Herman Miller: By recommending a Herman Miller gaming product to a friend, you can save them 5% off of their order, and if they make a purchase, you can receive $50 back for any successful sale. Please see the 'Refer a Friend' details on the Herman Miller website for more information.
Try before you buy: When splashing out a lot of money on a product like a Herman Miller chair, you might want to ease your decision-making process by trying out the furniture first. Herman Miller has a few retail stores dotted around the US that you can go to to have a look at their product ranges, so if you're in luck and live near a store, you can go check out your choice before you click on that 'buy' button. Check the Herman Miller website for a list of store locations.
Sign up for the Herman Miller newsletter: Sign up for the Herman Miller newsletter if you want to know the latest news first-hand and get all the inside information on upcoming products, events, and promotions as well as any deals and money-saving opportunities to be had on Herman Miller furniture products.
Follow Herman Miller on social media: Stay up-to-date with the latest Herman Miller product updates and also any new sales events or promotions. Herman Miller has a large social media presence and it's an easy way to keep an eye out for the sale so you can save that discount on a new piece of Herman Miller furniture.
---
How to use Herman Miller promo codes
1. Select a Herman Miller promo code you'd like to use and click "Get Code" to reveal it.
2. Copy this to your clipboard, then head to the Herman Miller website to start shopping.
3. Add the products you want to buy to your shopping cart as you go, then click on your cart to review your order when you're ready to buy.
4. Look for the 'Apply promo code' link under the sales information and click on this to expand the promo code area.
5. You can paste your unique code into the input box.
6. Click "Apply" and your order total should change to reflect your savings.
7. Continue through the checkout as usual to place your order.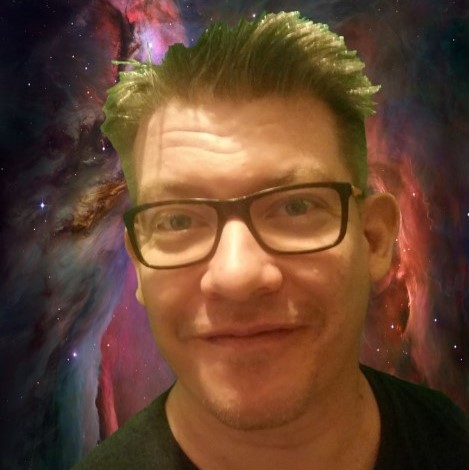 Stewart Bendle is a deals writer at Tom's Hardware. A firm believer in "Bang for the buck" Stewart likes to research the best prices for hardware and build PCs that have a great price for performance ratio.
Rate Herman Miller Coupons
15 ratings with the average rating of 4 out of 5 stars.
Herman Miller has been making and selling furniture for a long time, from its humble beginnings in Zeeland Michigan in 1905 as the Michigan Star Furniture company, to its later rebranding as Herman Miller in 1923, and on to the present day. Over this time, Herman Miller has designed some of the most iconic home and office furniture and had a massive impact on the layout of offices everywhere, and of course, is now synonymous with ergonomic office chairs such as the Aeron, as well as the Vantum & Embody gaming chairs. Herman Miller furniture normally commands a high price tag, so any savings are greatly appreciated. If you're looking for a comfortable office chair like the Aeron or Mira 2, then look through the latest Herman Miller promo codes on this page for a chance to save on your next furniture order.
Other Herman Miller Shoppers Also Like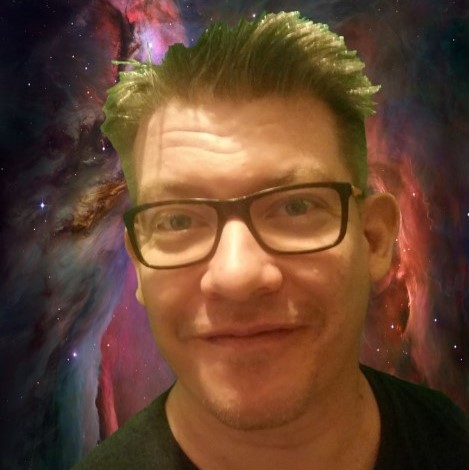 Stewart Bendle
Deals Writer
Stewart Bendle is a deals writer at Tom's Hardware. A firm believer in "Bang for the buck" Stewart likes to research the best prices for hardware and build PCs that have a great price for performance ratio.