Why you can trust Tom's Hardware Our expert reviewers spend hours testing and comparing products and services so you can choose the best for you. Find out more about how we test.
Benchmark Results
Our standard benchmarks and power tests are performed using the CPU's stock frequencies (including any default boost/turbo), with all power-saving features enabled. We set optimized defaults in the BIOS and the memory by enabling the XMP profile. For this baseline testing, the Windows power scheme is set to Balanced (default) so the PC idles appropriately.
Synthetic Benchmarks
Synthetics provide a great way to determine how a board runs, as identical settings should produce similar performance results. Turbo boost wattage and advanced memory timings are places where motherboard makers can still optimize for either stability or performance, though, and those settings can impact some testing.
Image 1 of 19
In our synthetic benchmarks, the 13900K trades blows with AMD's recently released flagship, the Zen 4-based Ryzen 9 7950X. It's tough to judge where the performance is exactly for this board, as we only have three Z790/13900K datasets, including the Master. One of those is also DDR4. But among our early data points, this board keeps up and tops the last-generation chips.
Timed Applications
Image 1 of 4
Starting with Handbrake, the Aorus Master is the fastest result in the x264 section, beating out the 7950X. It was also the fastest in the longer-running x265 test but not by much over the DDR4 Tomahawk. Here again, the last-gen chips are notably slower though the 7950X takes the crown in this test.
LAME testing puts the Aorus Master behind the other two Z790 boards by a small margin, but all are decidedly faster than all of the other chips in the chart. Cracking open the Corona results, we see much of the same as we did with LAME. In short, there's nothing to worry about here either!
3D Games and 3DMark
Image 1 of 4
Starting with the launch of Zen 4, we've updated one of our games, F1 21 to F1 22, while keeping Far Cry 6. We run the games at 1920x1080 resolution using the Ultra preset (details listed above). As the resolution goes up, the CPU tends to have less impact. The goal with these settings is to determine if there are differences in performance at the most commonly used (and CPU/system bound) resolution with settings most people use or strive for (Ultra). We expect the difference between boards in these tests to be minor, with most falling within the margin of error differences. We've also added a minimum FPS value, which can affect your gameplay and immersion experience.
For F1 22, we saw our new CPUs increase the frame rates over their predecessors. In AMD's case, it's by a few percent and with Intel, several percent. Not too shabby. Between our Z790 boards, there's a two fps (frames per second) difference in minimums and one on average. That's far from noticeable unless you're looking at a frame counter. Far Cry 6 showed more of a spread between our Z790 boards, but none were out of line. AMD's new chip made a significant performance jump in this title, particularly in minimums, putting it within striking distance of the Intel machines.
The new platforms showed appreciable gains in these two titles for 1080p gamers. The extra oomph they provide even helps with higher resolutions paired with faster video cards than our aging RTX 3070. If you're looking to get every frame out of every part of your PC, the newest chips/platforms are where it's at.
Overclocking
Over the past few processor generations, overclocking headroom has been shrinking. The song remains the same with AMD, as we just covered Zen 4, which is also pushed to its limits. That's bad news for the enthusiast and overclocker but good news for the average consumer who gets more out of the box.
When overclocking, we aim to increase the power and add stress to the VRMs. We do so by increasing the clock speed and voltage until we're at the thermal threshold for the processor during stress testing. However, where these CPUs are allowed to run with 'boost' is closer to the limit than ever before.
With our i9-13900K, the approach was a bit different. To overclock our chip, we had to lower the voltage from what was recorded during stress tests. We increased the clock speeds of the "P" and "E" cores by 100 MHz and 200 MHz, respectively, over the turbo boost and limited by our cooling. Overall, we ended up with 5.6 GHz P core and 4.5 GHz E core clocks using about 1.34V (from DMM). Temperatures peak just under the throttling point with this configuration.
Overclocking the Z790 Aorus Master was straightforward process-wise as not too much has changed for this purpose. We ran into some minor bugs that threw us off when trying to learn the new platform (LLC voltage appeared way off, reading unusually high voltage. The good news is that leaving it on auto led to stable voltage under load.
Just learning the new platform and under the time crunch to launch day, we managed to reach 5.5 GHz on the P-core and 4.5 GHz on the E-cores, but I was unable to get the cores to stop fluctuating before I had to move on. (I have an email out to Gigabyte to confirm what I could have missed). As you'll see with the upcoming Z790 reviews, I was able to bump up the P-cores to 5.6 GHz, so we'll be shooting for that as our target moving forward. We'll update this section after we hear back and get things straightened out.
On the memory side, we dropped our Kingston Fury Beast DDR5-6000 kit in, enabled XMP and tested it without issue as expected. According to the specifications, there's plenty of headroom left as Gigabyte lists a smoking DDR5-8000(OC) as the limit, with two DDR5-7800 Teamgroup memory kits listed on the memory QVL. If you're into pushing your memory speeds to the limit, the Z790 chipset raised the bar over Z690 and is the weapon of choice. I wonder if the ITX boards will list even higher speeds.
Power Consumption / VRM Temperatures
We used AIDA64's System Stability Test with Stress CPU, FPU, Cache and Memory enabled for power testing, using the peak power consumption value. The wattage reading is from the wall via a Kill-A-Watt meter to capture the entire PC (minus the monitor). The only variable that changes is the motherboard; all other parts remain the same. Please note we moved to using only the stock power use/VRM temperature charts, as the goal of this section is to ensure the power delivery can handle the chip even when overclocked. Since we're using less power to get more clocks, those datasets are more novel than useful. We're also temperature limited on the processor, so adding more power isn't possible without increased throttling.
Idle power consumption on our Z790 Aorus/i9-13900K combo sat at 84 watts on the desktop. Load power peaked at 374W, considerably more than the i9-12900K or Ryzen 9 7950X (take a peak at the Taichi load result). It's clear from the boards used so far that this platform (read: the processor) uses more power than the previous generation.
Image 1 of 2
VRM temperatures on our Aorus Master were well within specification during our testing and nothing to worry about. Even pushing 250W, the Fins Array III heatsinks did the job and kept the VRMs running under 50 degrees Celsius. The Z790 Tomahawk runs much warmer, as expected, due to the lesser VRMs and smaller heatsinks. The Taichi, allowed to run at a radiator-melting 350W, ran the hottest, peaking at nearly 60 degrees Celsius (while using active cooling, note). Since raising the clocks yields less power use than stock, we'll only display the default charts.
Bottom Line
So, is this platform worth it over Z690? If you have a Z690 system and 12th generation CPU already, most users won't find much reason to upgrade. If you need a ton of USB ports or want truly native support for the 13th gen processors, Z790 is the way to go. While there are other differences, price is one of them and when comparing MSRP to MSRP, the price went up on many of these boards (only $30 for the Master, Taichi price is the same). In short, if you're buying new, get Z790 unless you can find a really sweet deal. If you're on Z690, there aren't many (or for most people, any) compelling reasons to switch.
Moving on to our Z790 Aorus Master's performance, the board did well in our testing suite, trading punches with the other two boards we have data on so far. With how it's currently configured, in most tests, you'd have difficulty noticing performance differences without a frames-per-second counter or some other metric visible. Hardware-wise, the Z790 Master comes well equipped, sporting a 10 GbE port and Wi-Fi 6E, hardy power delivery, five M.2 sockets including one PCIe 5.0 x4, a quality audio solution (although the codec is last gen) with an ESS DAC, and finally, a mind-blowing 14 USB ports on the rear IO. For just under $500, it's a fully-outfitted motherboard, and it had better be for how expensive all motherboards are these days.
There's a lot of competition in this roughly $500 space, with all four major board partners offering at least one board close to this price. Asus has the ROG Strix Z790-E Gaming WiFi 6E ($499.99), ASRock the Z790 Taichi ($479.99), and MSI the Z790 Carbon WIFI ($479.99). All the boards look good and offer some form of RGB lighting, so we won't put one in front of the other here, as appearances are subjective.
The Master comes with the most USB ports by count, but only the Taichi offers USB4/Thunderbolt 40 Gbps ports. Wireless networking is the same, with all using 6E modules (some Intel, some Killer). However, only the Master comes with a 10 GbE port (the rest 2.5 GbE). The other boards have better audio on paper (ALC4080 vs. ALC1220) though most users would be hard-pressed to hear a difference between them, especially if your routing through the DAC. Storage configurations are mostly the same, each sporting five M.2 sockets, one of which is a 5.0 x4 (128 Gbps) socket. The only difference here is the Taichi has eight SATA ports and the others four. Overall, there aren't many significant differences among the similarly priced competition.
Picking one comes down to your requirements for the platform. Do you need USB4/40 Gbps ports? Do you need more than 4 SATA ports? Is 2.5 GbE good enough? Do you require the latest audio codec? If you answered "yes" to all of these questions and don't have a preference about appearance, the Z790 Taichi is the pick of the litter and costs $20 less. If you need a 10 GbE port and don't want to spend hundreds more, the Aorus Master is the only option. Honestly, you can't go wrong with any of these premium mid-range boards, as they are all high-quality and have everything most users need in a motherboard in the first place. And again that's as it should be given all of these boards are priced around $500.
MORE: Best Motherboards
MORE: How To Choose A Motherboard
MORE: All Motherboard Content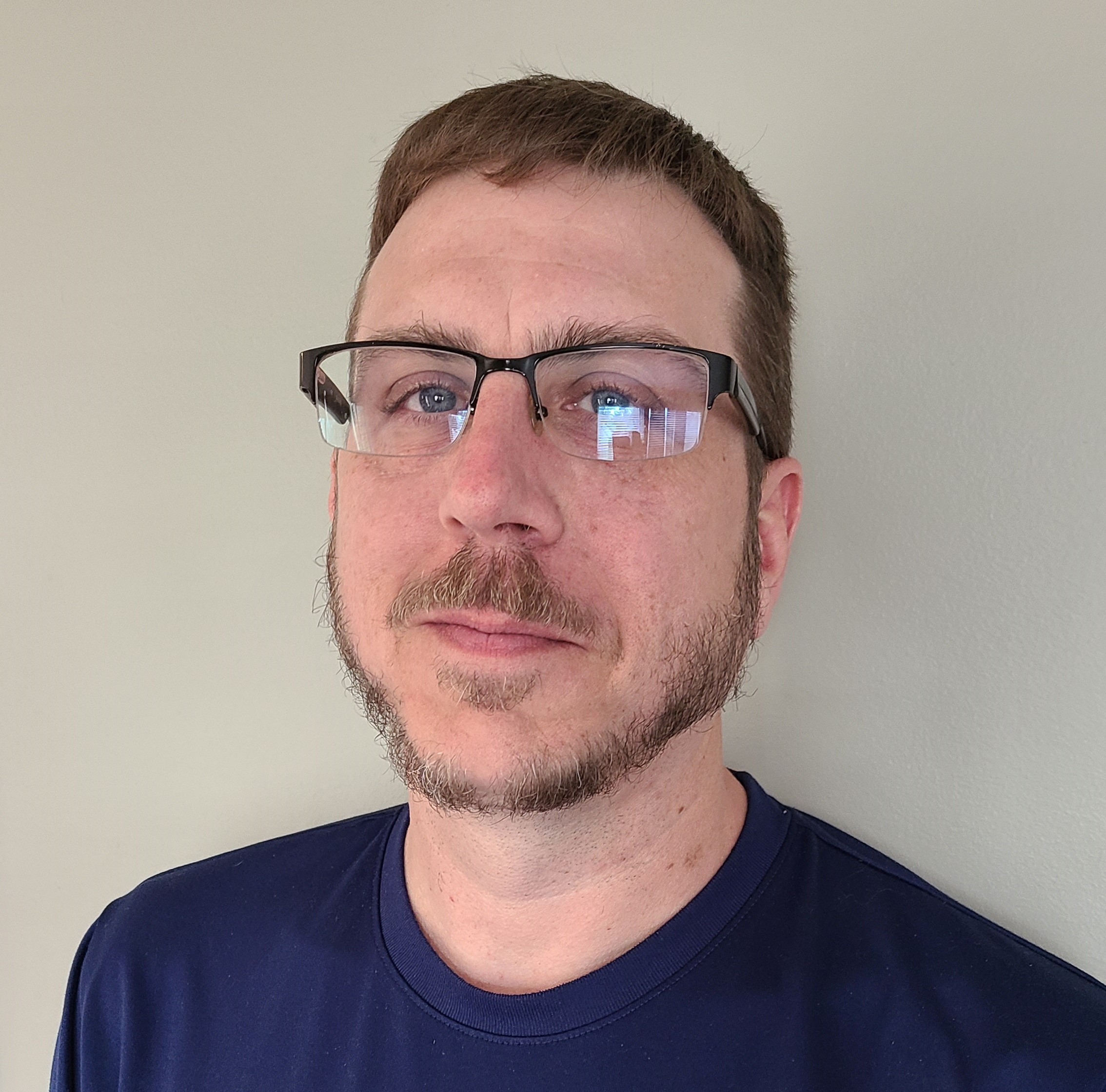 Joe Shields is a Freelance writer for Tom's Hardware US. He reviews motherboards.