Microsoft's Revised Acquisition Plan Could See Activision Cloud Gaming Go to Ubisoft
Hoping for that final regulatory green light.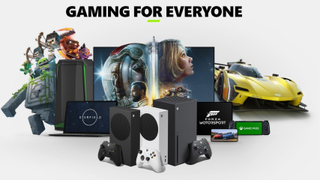 (Image credit: Microsoft)
Microsoft is still working to receive the required regulatory approvals for its planned Activision-Blizzard acquisition. Despite the fact that other regulators have already approved of Microsoft's proposed $68.7 billion deal, the United Kingdom's CMA (Competition and Markets Authority) has definitively rejected that proposal. In a bid to save its buyout attempt, however, Microsoft has submitted a revised acquisition plan to the CMA. According to the CMA, this new plan is "substantially different" from the one that came before it - in that now, Microsoft is willing to do away with cloud streaming exclusivity of Activision-Blizzard franchises by offloading the rights to competitor Ubisoft.
"To address the concerns about the impact of the proposed acquisition on cloud game streaming raised by the UK Competition and Markets Authority, we are restructuring the transaction to acquire a narrower set of rights," said Microsoft president Brad Smith. "This includes executing an agreement effective at the closing of our merger that transfers the cloud streaming rights for all current and new Activision Blizzard PC and console games released over the next 15 years to Ubisoft Entertainment SA, a leading global game publisher. The rights will be in perpetuity."
The CMA's denial stance on the proposed Microsoft acquisition was mostly justified by its belief that Microsoft would be in a too strong of a position within the cloud streaming market were it to be the only platform where gamers could access Activision-Blizzard's catalog. Microsoft's update to the deal, aims to go straight to the heart of the CMA's concerns - there's no grounds for potential cloud gaming dominance being built around exclusivity when you're selling that exclusivity to other parties. Ubisoft (through its Ubisoft Plus subscription service) will control the streaming rights to Activision Blizzard games outside of the EU; Microsoft will be the one to have to go and license titles developed under its own IP from Ubisoft so that they can then be included in Xbox Cloud Gaming.
The CMA further notes that "Ubisoft will also be able, for a fee, to require Microsoft to adapt Activision's titles to operating systems other than Windows, such as Linux, if it decides to use or license out the cloud streaming rights to Activision's titles to a cloud gaming service that runs a non-Windows operating system."
To be fair, streaming Xbox Cloud games through non-Windows operating systems is already possible, with Linux, Steam Deck, and even iOS platforms being able to stream and play Microsoft's X Cloud games catalogue. At the same time, it's strange that the European Union found Microsoft's cloud gaming assurances (which already included multiple cloud streaming licensing deals) sufficient, but not the CMA. In this case, Microsoft will be saddled with both IP development and distribution costs for content developed under Activision-Blizzard's franchises, besides having to lease-back to itself the right to offer those same games through its own streaming service.
The CMA has announced it will be assessing the revised deal over the coming weeks, having settled on October 18th as its deadline - the same deadline that Microsoft and Activision-Blizzard's deal has to either forcibly follow through or fall flat in its face (with the already-taken expenses being written-off).
"This is not a green light. We will carefully and objectively assess the details of the restructured deal and its impact on competition, including in light of third-party comments," said Sarah Cardell, chief executive of the CMA. "Our goal has not changed – any future decision on this new deal will ensure that the growing cloud gaming market continues to benefit from open and effective competition driving innovation and choice."
Join the experts who read Tom's Hardware for the inside track on enthusiast PC tech news — and have for over 25 years. We'll send breaking news and in-depth reviews of CPUs, GPUs, AI, maker hardware and more straight to your inbox.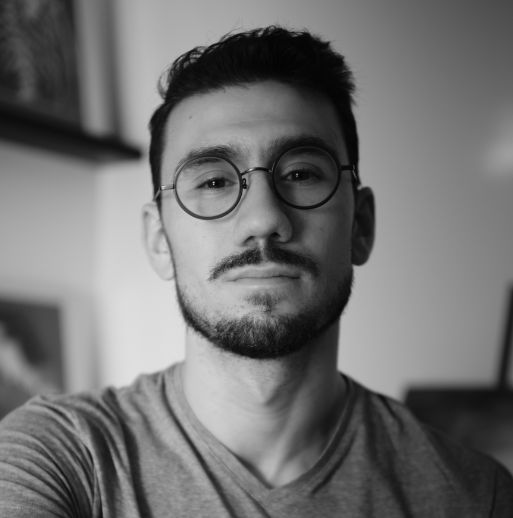 Francisco Pires is a freelance news writer for Tom's Hardware with a soft side for quantum computing.
This seems a very odd proposed compromise. Obviously Ubisoft has little interest in heavily promoting streaming of games they don't actually own the IP of. Also normally you can only stream games you own or are part of a subscription, like Game Pass.

So you are going to have to buy or Ubisoft is going to have to offer a subscription to games to be streamed that is only a small subset of Activision/Blizzard IP. Also as of right now it looks like Ubisoft Cloud Streaming requires a subscription from them for $17.99/month USD. So unless they do some sort of deal like they do with EA Play where its part of Game Pass, this seems DOA. Or if you own the game and subscribe to Game Pass or something similar you can Cloud Stream it. This also really potentially kills "Play Anywhere" offerings for that IP where you can buy once for Console and PC. Granted I don't recall any Activision or Blizzard title actually taking advantage of that previously. However plenty of Microsoft first part studios have.

Reply

Makes me wonder who determines what regulators have a say in these kind of deals. Could a regulator in let's say Uganda hold up a deal?

Reply