Twitch Finally Offers Its Own Streaming App
Becoming a streamer isn't as easy as hitting "broadcast." People have to decide how much to invest in their hardware, to which platform they want to stream, and what software they'll use to do so.
Twitch has announced Twitch Studio, its own streaming app. It refers to it as "an all-in-one streaming app for new streamers that cuts down on the guesswork to setup a quality stream and makes it easier to engage with your community." The current version of the app has a limited feature set, ostensibly so Twitch can receive feedback on the core of the experience, and the company said it will only let a limited number of people access the Twitch Studio beta at first.
Twitch highlighted three features that are supposed to make it easier to stream: a guided setup that helps users identify their optimal settings, customizable templates used to quickly modify the stream's look, and built-in audience engagement tools. Being exclusive to Twitch instead of supporting numerous services ought to make Twitch Studio more streamlined (no pun intended) as well.
We're curious about the audience engagement tools debuting with Twitch Studio. Right now most of these functions, like an activity feed, chat, and real-time alerts, are offered by outside platforms like Streamlabs and StreamElements. Offering similar features should make it easier for new streamers to interact with their audiences, sure, but it also seems like Twitch wants to exert more control over every step of the streaming process than it does now.
Streamlabs and Newzoo reported in July that the hours spent broadcasting to and watching Twitch declined quarter-over-quarter. This couldn't be attributed to an overall decline in the streaming market, either, as other services reported increases for both metrics. Twitch also lost its most high-profile streamer, Tyler "Ninja" Blevins, earlier this month after he signed a deal with Microsoft to stream exclusively on Mixer.
Those developments make it easier than ever for streamers to use other platforms instead of relying on Twitch. Unless the company is willing to make some changes, established streamers could be wooed to other services just like Ninja was, and someone's going to have to fill that gap. Helping new streamers get started through a tool made only for Twitch might allow the company to maintain its popularity despite this increased competition.
You can learn more about Twitch Studio on the company's website. In an FAQ article, Twitch said that "in the coming months, we'll be adding an in-game overlay that makes it easier to chat and engage with your viewers, support for capture cards, additional integration with Twitch functionality and much more." It also warned that although Twitch Studio supports Windows 7, it has performance issues on the Windows 10 October 2018 Update.
Join the experts who read Tom's Hardware for the inside track on enthusiast PC tech news — and have for over 25 years. We'll send breaking news and in-depth reviews of CPUs, GPUs, AI, maker hardware and more straight to your inbox.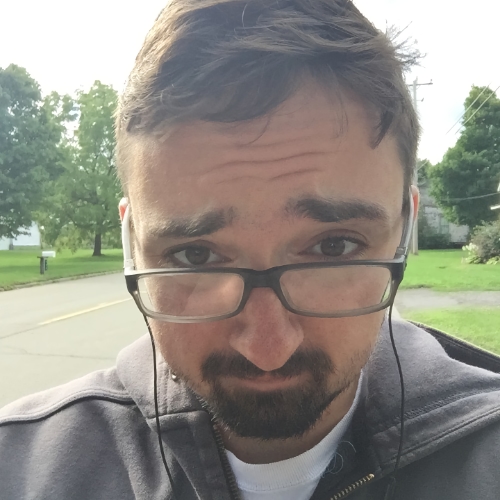 Freelance News & Features Writer
Nathaniel Mott is a freelance news and features writer for Tom's Hardware US, covering breaking news, security, and the silliest aspects of the tech industry.
If it has a decent auto detect for setting then it's definitely going to be a recommended app for budding streamers. That's one of the biggest hurdles for a rookie caster, realizing that 1080p60 is actually not a good setting to use for various reasons. Just having the application run some tests for a few minutes and then pop up "ok boss, these are the best settings!" will be a godsend.

"We're curious about the audience engagement tools debuting with Twitch Studio. Right now most of these functions, like an activity feed, chat, and real-time alerts, are offered by outside platforms like Streamlabs and StreamElements. Offering similar features should make it easier for new streamers to interact with their audiences, sure, but it also seems like Twitch wants to exert more control over every step of the streaming process than it does now."

No surprise there, Twitch wants all donations to go through them to maximize the cut they get from the streamers. Bits was a huge hit in cutting down donations but now it has come out that one bit is about a nickle and half of that nickle goes to a streamer unless they are partnered in which case they get 4 cents on the bit. (Unless you're buying bits on mobile im which case twitch gets a much nicer cut.)

"Streamlabs and Newzoo reported in July that the hours spent broadcasting to and watching Twitch declined quarter-over-quarter. This couldn't be attributed to an overall decline in the streaming market, either, as other services reported increases for both metrics. Twitch also lost its most high-profile streamer, Tyler "Ninja" Blevins, earlier this month after he signed a deal with Microsoft to stream exclusively on Mixer."

A load of streamers are leaving Twitch for political reasons, mostly because of how twitch is openly presenting itself as intolerant to non progressive leaning views, meanwhile they have others who are rather peeved at how twitch will go out of its way to "hand slap" larger streamers (ManVsGame using uppers, Dr Disrespect having his IRL stream go into a very occupied public bathroom, the numerous accidental slippages of upper body flesh) when a pink slip should have been the resulted consequence.

Where they go is honestly harder to track because they certainly are not going over to YouTube gaming (exclusively) which has a just as strict policy for their streams and the barrier of not being able to go directly over and begin streaming. (1000 subs, viewership numbers on the videos, min watch time for each video. Then, finally you can Livestream).

Reply