Why you can trust Tom's Hardware Our expert reviewers spend hours testing and comparing products and services so you can choose the best for you. Find out more about how we test.
Our standard benchmarks and power tests are performed using the CPU's stock frequencies (including any default boost/turbo), with all power-saving features enabled. We set optimized defaults in the BIOS and the memory by enabling the XMP profile. The Windows power scheme is set to Balanced (default) for this baseline testing, so the PC idles appropriately. To get the most out of the Intel Alder Lake chips, you need to be on Windows 11 with its updated scheduler. In most cases, Windows 10 performs well. However, some tests (Cinebench R20, Corona and POVRay) take a significant hit. In short, if you're going with Alder Lake, you must upgrade to Windows 11 for the best results across the board. That may change with patching and updates. We'll keep you posted.
Synthetic Benchmarks
Synthetics are a great tool to determine how a board runs, as identical settings should produce similar performance results. Turbo boost wattage and advanced memory timings are places where motherboard makers can still optimize for either stability or performance, though, and those settings can impact some testing.
Image 1 of 17
In our synthetic benchmarks, the Z690 Aorus Master did well on average, easily matching and sometimes surpassing the other DDR5 boards we've tested so far. The only slower results were the Procyon Office tests, but the difference there wasn't significant.
For the most part, AIDA test results were expected to match Read and Copy bandwidth from the previous DDR5 systems and did so. Curiously, writes were higher by almost 10%. I thought updating AIDA had something to do with it, but testing on other boards turned out to be the same.
Timed Applications
Image 1 of 4
Starting with the LAME timed test, the Aorus Master posted the fastest result at 9.50 seconds (second was 9.59 seconds). That said, this is a tight group of results with only around 2% between the fastest and slowest DDR5 motherboards, so things are right in line with the other datasets.
Corona testing was average, with the Aorus Master completing the test in 52 seconds and mixing with the DDR4 and DDR5 results. Moving on to Handbrake, the x264 test matched our fastest results at 112 seconds, while x265 was average. We didn't see anything out of the ordinary in these tests.
3D Games and 3DMark
Image 1 of 4
Starting with the launch of the Z690 chipset, we've updated our game tests. We've updated Far Cry: New Dawn to Far Cry 6 and shifted from F1 2020 to F1 2021. We run the games at 1920x1080 resolution using the Ultra preset (details listed above). As the resolution goes up, the CPU tends to have less impact. The goal with these settings is to determine if there are differences in performance at the most commonly used resolution with settings most people use or at least strive for. We expect the difference between boards in these tests to be minor, with most falling within the margin of error differences. We've also added a minimum fps value, as that can affect your gameplay and immersion experience.
In F1 2021, the Z690 Aorus Master averaged 164 Frames Per Second (fps), with minimums of 141 fps, which is our current average. Far Cry 6 averaged 137 fps, with minimums of 124 fps. The minimums are one of the highest results so far, but most are only a couple of frames behind.
3DMark Time Spy scored 14,486 (one of the highest results so far), while in Fire Strike Extreme, the 16,902 score is average. Again, even with DDR4, the difference between motherboards in these benchmarks is negligible across the board.
Power Consumption / VRM Temperatures
We used AIDA64's System Stability Test with Stress CPU, FPU and Cache enabled for power testing, using the peak power consumption value. The wattage reading is from the wall via a Kill-A-Watt meter to capture the entire PC, minus the monitor. The only variable that changes is the motherboard; all other parts are the same.
At idle, the Z690 Aorus Master consumed 69 watts and grouped with the less-efficient boards. On the other hand, load wattage peaked at 299W, which is around the average for our Z690 motherboards. Overall, this board is average when compared against the motherboards we've tested using an Alder Lake processor. The Master reaches the same 4.9/3.7 GHz all-core clocks at stock as most others, so we're all set there.
Image 1 of 4
VRM temperatures on our probes peaked around 51 degrees Celsius during stock testing and again reached 52 degrees Celsius when overclocked. These temperatures are well within the operating spec of the VRMs, and aren't out of line compared to other boards. The oversized heatsinks with fins do an excellent job keeping the 105A MOSFETs running cool. The VRM's and their cooling won't hold you back on this board.
Overclocking
Overclocking with Alder Lake is a bit different than we're used to due to the hybrid core configuration. Now, you can overclock the P and E cores separately, though they both use the same voltage domain. You can push one and not the other, or both, so there's some flexibility. To that end, we set an overclock to 5.1 GHz across all P-cores and 4.1Ghz on all E-cores. This yields a 200 MHz bump on the P-cores and a 400 MHz increase on the E-cores. We're topped out on the P-cores, primarily due to temperatures, but the more efficient E-cores still have some headroom.
Overclocking with the Z690 Aorus Master with our flagship 8+8-core/24-thread i9-12900K proved relatively painless again. Since we've found our required voltage with the first board we used, we plugged in that 1.25V value for Vcore, set LLC to Turbo and off we went with minimal vdroop. Unsurprisingly, the 105A VRMs held their own, easily handling the 215W HWinfo says the processor is using. As we mentioned previously, the only limits in overclocking you have on this board would be keeping the processor cool.
Final Thoughts
After playing around with the Gigabyte Z690 Aorus Master, we found the board had just about every feature most users would want. Compared to the Z590 version, it looks better, hA increased power delivery, M.2 SLOTS and of course, support for the Alder Lake CPU and PCIe 5.0. The latest Master supports a whopping five M.2 sockets, 10 GbE and Wi-Fi 6E (also on Z590), and an overbuilt 19-phase 105A VRM. On the looks, Gigabyte went with a more theme-agnostic aesthetic moving away from the grey and orange highlights to black with white writing and RGB accents. Overall, I like the change in appearance and what Gigabyte has done with the new Aorus Master.
Performance using our Aorus Master was spot on compared to the other Z690-based DDR5 boards we've tested so far. We saw above-average performance in some tests, but is otherwise things were average all around, including gaming. Overclocking was easy with the powerful VRM; just set your voltage, adjust LLC to minimize vdroop and go.
The Z690 Aorus Master costs $469.99 at Newegg, and there's some competition around that price point. Asus has the ROG Strix Z690-E Gaming WIFI ($469.99 - review coming soon!), MSI has the MEG Z690 Unify ($489.99), and the ASRock PG Velocita also sits at ($469.99 MSRP). If you want or need five M.2 slots, the Gigabyte, Asus, and MSI have you covered, but only the Asus and ASRock offer PCIe 5.0 M.2 storage–not that there are any consumer-focused drives using that interface yet.
If you're looking for the latest audio codec, the Asus and MSI boards are the only options out of this group. All boards have capable power delivery, but the PG Velocita is by far the weakest of the bunch with 60A MOSFETs compared to 90A and 105A on the other boards. But in the end, all of these boards are plenty capable. At the same price, it's a toss-up and comes down to wants, needs, and looks as to which to choose.
Still, we like what the Gigabyte Z690 Aorus Master has to offer. It's chock full of M.2 storage, sports 11 USB ports on the rear IO, has one of the most powerful VRMs on paper, and it looks good too. The only thing that's off on this board is the last generation audio codec. But if that's the worst we can come up with, it's clear to us the Aorus Master is a winner and is a great upper mid-range motherboard to build your Alder Lake-based system around.
MORE: Best Motherboards
MORE: How To Choose A Motherboard
MORE: All Motherboard Content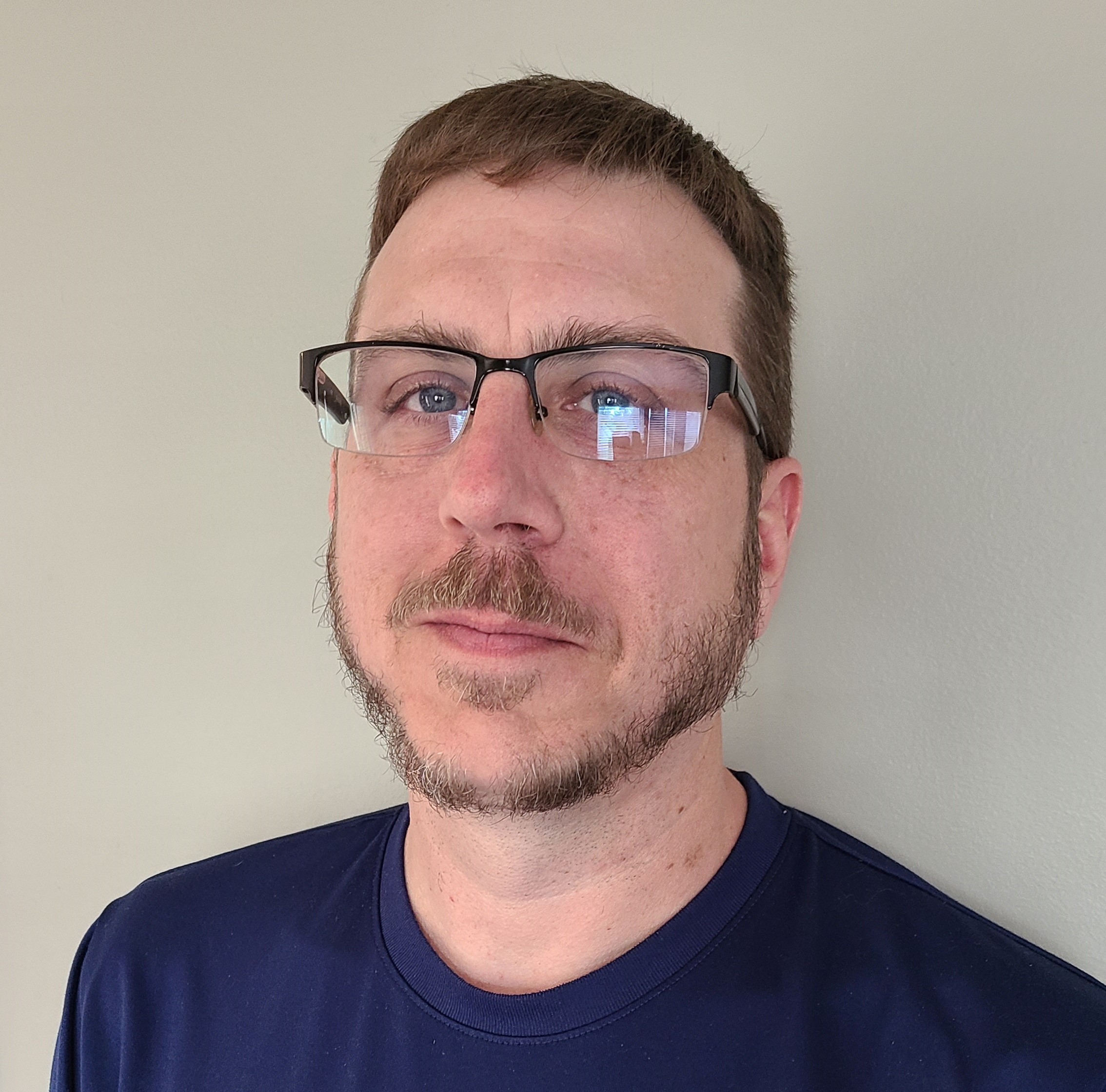 Joe Shields is a Freelance writer for Tom's Hardware US. He reviews motherboards.