The Maxsun iCraft Z790 Wi-Fi is a worthy option if you can find it around its $309.99 MSRP. It blends in well with most builds and offers solid specifications, including four M.2 sockets, dual 2.5 GbE ports, robust power delivery and more. So long as you don't need 10 Gbps USB ports and don't mind the budget audio, it's just as good as the competition.
Pros
+

Front and rear 20 Gbps USB Type-C

+

Robust power delivery

+

4x M.2 sockets

+

Dual 2.5 GbE LAN ports
Cons
-

Dated BIOS UI

-

Budget audio codec
Why you can trust Tom's Hardware Our expert reviewers spend hours testing and comparing products and services so you can choose the best for you. Find out more about how we test.
After recently looking at the Maxsun iCraft Z790ITX Wi-Fi motherboard, we were eager to get our hands on the full-size version to see what the company can do with more real estate to work with. Priced at $309.99 (MSRP), the iCraft Z790 Wi-Fi is more of a budget / mid-range board for the premium Z790 chipset, and the feature list reflects that. There are ample USB ports on the rear IO, well-built power delivery, four M.2 sockets, dual 2.5 GbE LAN ports, integrated Wi-Fi 6E, and a black and silver appearance with a lot of heatsink coverage, plus RGB lighting elements. It's a full-featured motherboard, but the key, at least for those in the US, is finding it available close to its MSRP.
For the money, you get nearly all of the platform's major features, except for a PCIe 5.0 x4-capable M.2 socket, and the latest-generation audio codec (if you count that as a platform feature). Though the competition doesn't offer much more, you'll have to spend more to get it. That said, there's plenty to like, including front and rear USB 3.2 Gen 2x2 (20 Gbps) Type-C ports, high-end power delivery capable of supporting over 400W, dual 2.5 GbE ports, and the "skylight" RGB effect on the VRM heatsink put it right up there against the more well-known competition.
Features and appearance aside, the board performed well in our benchmark testing, in part due to the updated PL values in the BIOS. In fact, it performed the best on average of all the boards we've tested and did well across our gaming tests. If you like to tweak the BIOS, there are plenty of options to do so, but the appearance of the interface isn't quite as refined as Asus, Gigabyte, MSI, or even ASRock's are, but that's a minor qualm.
Below, we'll dig into the details of the board and see if the overall package is fitting for our Best Motherboards list. Before we get into our testing and board details, though, we'll start by listing the specifications from Maxsun.
Specifications: Maxsun iCraft Z790 Wi-Fi
Swipe to scroll horizontally
| | |
| --- | --- |
| Socket | LGA1700 |
| Chipset | Z790 |
| Form Factor | ATX |
| Voltage Regulator | 20 Phase (90A Dr. MOS for Vcore) |
| Video Ports | (1) HDMI |
| Row 5 - Cell 0 | (1) DisplayPort (v1.4) |
| USB Ports | (1) USB 3.2 Gen 2x2 (20 Gbps) Type-C |
| Row 7 - Cell 0 | (4) USB 3.2 Gen 1 (5 Gbps) |
| Row 8 - Cell 0 | (4) USB 2.0 (480 Mbps) |
| Network Jacks | (2) 2.5 GbE |
| Audio Jacks | (5) Analog |
| Row 11 - Cell 0 | (1) SPDIF |
| Legacy Ports/Jacks | ✗ |
| Other Ports/Jack | ✗ |
| PCIe x16 | (1) v5.0 (x16) |
| Row 15 - Cell 0 | (1) v3.0 (x4) |
| PCIe x8 | ✗ |
| PCIe x4 | (1) v3.0 x4 |
| PCIe x1 | (1) v3.0 x1 |
| CrossFire/SLI | ✗ |
| DIMM Slots | (4) DDR5 7000+(OC), 192GB Capacity |
| M.2 Sockets | (1) PCIe 4.0 x4 (64 Gbps) / PCIe (up to 80mm) |
| Row 22 - Cell 0 | (3) PCIe 4.0 x4 (64 Gbps) / PCIe (up to 110mm) |
| SATA Ports | (4) SATA3 6 Gbps (Supports RAID 0/1/5/10) |
| USB Headers | (1) USB v3.2 Gen 2x2, Type-C (20 Gbps) |
| Row 25 - Cell 0 | (1) USB v3.2 Gen 1 (5 Gbps) |
| Row 26 - Cell 0 | (1) USB v2.0 (480 Mbps) |
| Fan/Pump Headers | (6) 4-Pin (CPU, AIO, System) |
| RGB Headers | (2) aRGB (3-pin) |
| Row 29 - Cell 0 | (1) RGB (4-pin) |
| Diagnostics Panel | (1) Debug LEDs (4) |
| Internal Button/Switch | Power, Reset, LED On/Off |
| SATA Controllers | ✗ |
| Ethernet Controller(s) | (2) Realtek RTL8125BG (2.5 GbE) |
| Wi-Fi / Bluetooth | Intel Wi-Fi 6E AX211 (2x2, MU-MIMO, ax, BT5.3) |
| USB Controllers | ✗ |
| HD Audio Codec | Realtek ALC897 |
| DDL/DTS | ✗ / ✗ |
| Warranty | 3 Years |
Inside the Box of the Maxsun iCraft Z790 Wi-Fi
Inside the retail box, along with the motherboard, is a small aggregation of accessories. Maxsun doesn't include much, but it's enough to get you started. Below is the full list.
Wi-Fi antenna
Extended motherboard risers
(4) SATA cables
(2) screws for M.2
Stickers
Toolkit
Design of the iCraft Z790 Wi-Fi
Image 1 of 3
Overall the board's black, multi-layer PCB and silver heatsinks are a nice contrast to typically all-black boards. RGB elements, dubbed skylight by Maxsun, sport an infinity-like display with the Maxsun symbol in the middle, while a more simple under glow lights up the backside of the board. Rare for this price point, on the back is heat-dissipating armor that also protects some of the components it covers. The appearance fits into any build theme that isn't going for that all-black stealthy look.
Starting our journey around the board in the left corner, we first run into the two 8-pin EPS connectors (one required) that power the processor. Just below that, the two large heatsinks connect through a 6mm nickel-plated copper heatpipe to share the thermal load. The left VRM heatsink sports the iCraft branding the tagline "Show your brave heart." Past the socket area are four unreinforced DRAM slots with locking mechanisms on the top side only. Maxsun lists support up to DDR5-7000, which is lower than most of the competition but still plenty fast for most users, and past what many consider to be the sweet spot for price and performance.
Just above the DRAM slots are the first two (of five) 4-pin fan/pump headers. Each header supports PWM and DC-controlled devices. Unfortunately, the manual doesn't list their output. To be safe, you should assume each header handles up to 1A/12W. Do not overload these headers, as it could cause the board to fail. Control over the attached devices is handled through the BIOS.
Moving down the right corner, we find all of the RGB headers: two 3-pin ARGB and one 4-pin RGB. To control the lighting, you can use the MaxsunLED software found on the board's website. It's a relatively basic application, and the only version we could find wasn't all in English. It comes with several different pre-defined effects and slider adjustments for the brightness and speed of the effect. Next is the 24-pin ATX connector to power the board, the front panel USB 3.2 Gen 2x2 (20 Gbps) connector, and finally, the 19-pin USB 3.2 Gen 1 (5 Gbps) header.
For power delivery, electricity flows from the EPS connector(s) onto a 24-phase Renesas RAA229131 controller. For Vcore, power moves to the 20x Intersil ISL99390 Dr MOS MOSFETs, totaling 1,800A available to the processor. While it may not have the premium SPS-type MOSFETs, it can still handle our Intel Core i9-13900K at stock and while overclocked.
On the bottom half of the board are four PCIe slots, four M.2 sockets, and the audio section. Starting on the left with the sound, hidden below the heatsink, is the Realtek ALC897 codec. Visible are several yellow capacitors dedicated just for the audio. It's a budget codec to be sure, but one that many users still find acceptable. If you're an audiophile or just want something better, there are plenty of PCIe slots for an expansion card (or lots of other boards with better integrated audio.
Speaking of PCIe slots, you get two full-length slots (both reinforced) and x1 and x4 size slots. The top slot is the primary for graphics, connects through the CPU, and runs up to PCIe 5.0 x16 speeds. The second full-length slot connects through the chipset and runs up to PCIe 3.0 x4, as does the x4-size slot. Finally, the smallest slot runs at PCIe 3.0 x1. Again, there are plenty of slots available for expansion. Just be aware of your bandwidth needs, as everything outside of the primary graphics slot runs PCIe 3.0 speeds.
Located around all of the PCIe slots are four M.2 sockets. Don't expect any PCIe 5.0-capable sockets, but all four run PCIe 4.0 x4 (64 Gbps) speeds. The top socket (M.2_1) supports up to 80mm modules, while M.2_2/3/4 supports larger 110mm PCIe devices. You'll have to look elsewhere if you need a SATA-capable M.2 socket. If you'd like to configure these in RAID, you're also out of luck. However, the four SATA ports along the right edge of the board support RAID0/1/5/10 modes.
Across the bottom of the board are several exposed headers. You'll find the usual, including additional USB ports, RGB headers, and power/reset buttons. Below is a complete list from left to right.
Front panel audio
COM port
Debug LED
TPM header
USB 2.0 header
RGB on/off button
(3) System fan headers
Clear CMOS jumper
Front panel header
Power and reset buttons
The rear IO plate on the iCraft Z790 Wi-Fi comes preinstalled on the motherboard, just like most boards that aren't heavily leaning into budget territory these days. The cover sports a white background and light gray lettering. Readability isn't high with this low-contrast combination, but it is still legible in most situations. There are nine USB out here: You get a 20 Gbps Type-C port, four USB 3.2 Gen 1 (5 Gbps) ports, and four USB 2.0 ports.
There should be enough ports here by count, but I'd like to see some 10 Gbps ports back here as well. Video outputs consist of DisplayPort and HDMI connections. Next to those is a Clear CMOS and BIOS Flashback button. Above some of the USB ports are the dual 2.5 GbE, while next to that is the Wi-Fi antenna connection. Lastly, the audio stack consists of five analog ports and one SPDIF.
MORE: Best Motherboards
MORE: How To Choose A Motherboard
MORE: All Motherboard Content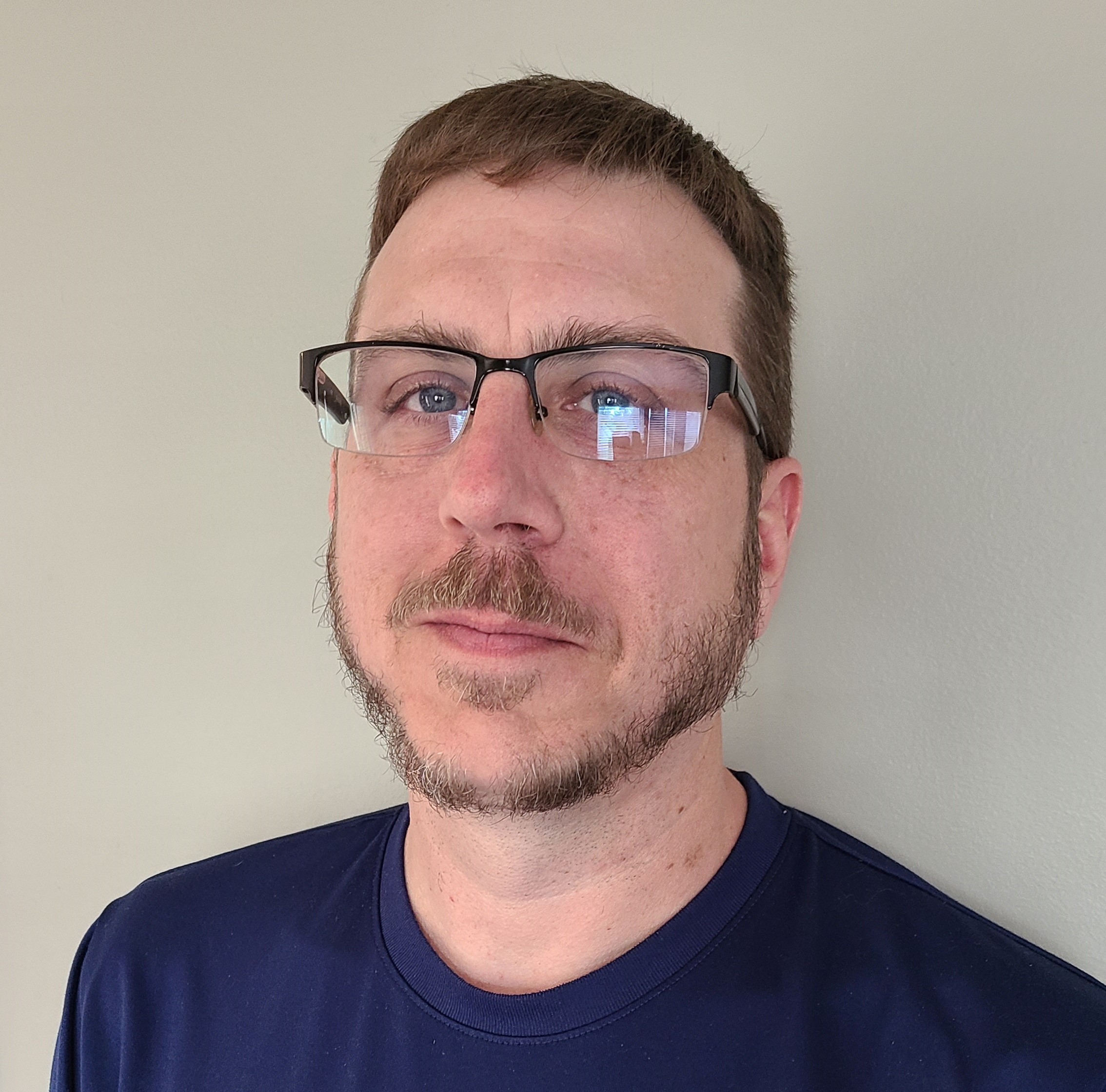 Joe Shields is a Freelance writer for Tom's Hardware US. He reviews motherboards.
Maxsun?

Never heard of them....(and as I've seen other established makers of mainboards with Z790's at sub-$200 on sale, that would seem a tad less risky....)

Reply

Maxsun?

Never heard of them....(and as I've seen other established makers of mainboards with Z790's at sub-$200 on sale, that would seem a tad less risky....)

Z790 from established makers with similar power delivery is at least 350$.

Reply