What if the modular computing evangelists at Framework decided to make a handheld? YouTuber Pitstoptech has largely answered this question by building a "fully upgradeable gaming handheld" around one of Framework's upgradable motherboards. As it's a modding project, rather than a professional endeavor, the result isn't as sleek as it could be, but the work shown (h/t Liliputing) still admirably illustrates the potential here.
Framework's laptop designs (Intel 13th Gen review) are best known for their modular properties. One of the key attractions is the ease with which users can replace their laptop mainboard to grab generational mobile platform upgrades provided by both Intel and AMD. Of course, the modularity cleverly extends to other parts of the laptop too, as well as the port selection.
Current owners of Framework laptops have started to see these upgrades appear for their computers, and have several choices of upgrades, as well as choices for disposing of their older and unwanted components. Also in April 2022, Framework started to sell its mainboards separately, to the wider market, sparking interest from makers.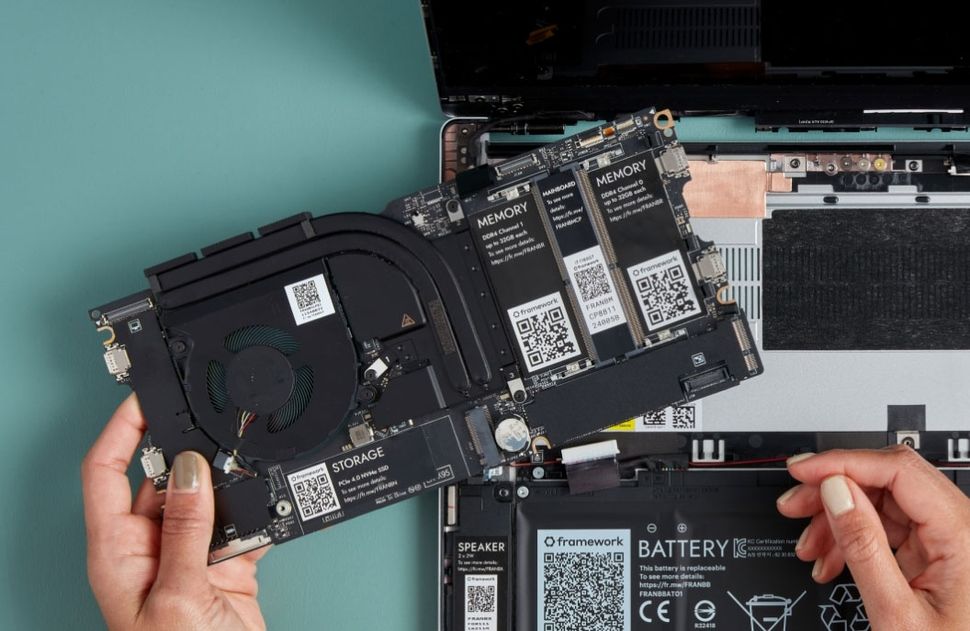 We have already seen some interesting projects, like a wedge-style computer designed with a mechanical keyboard containing a Framework motherboard, and a retro-style gaming console based on this same essential but swappable component. Now, with handheld gaming PCs perhaps the hottest trend in the hardware industry, the Pitstoptech project has been shared.
The handheld model you see in the video is equipped with the following components:
Framework's Intel Core i7-1260P processor equipped mainboard
7-inch FHD touchscreen display
16 GB RAM
512 GB SSD
Dual front-facing speakers
Detachable controllers
55 Wh Battery
High-speed Wi-Fi & Bluetooth
These components appear to offer some passable small-screen gaming. And in the video, you can see the device plugs into a larger monitor / TV where using the controllers in a detached configuration (Bluetooth) may be more comfortable.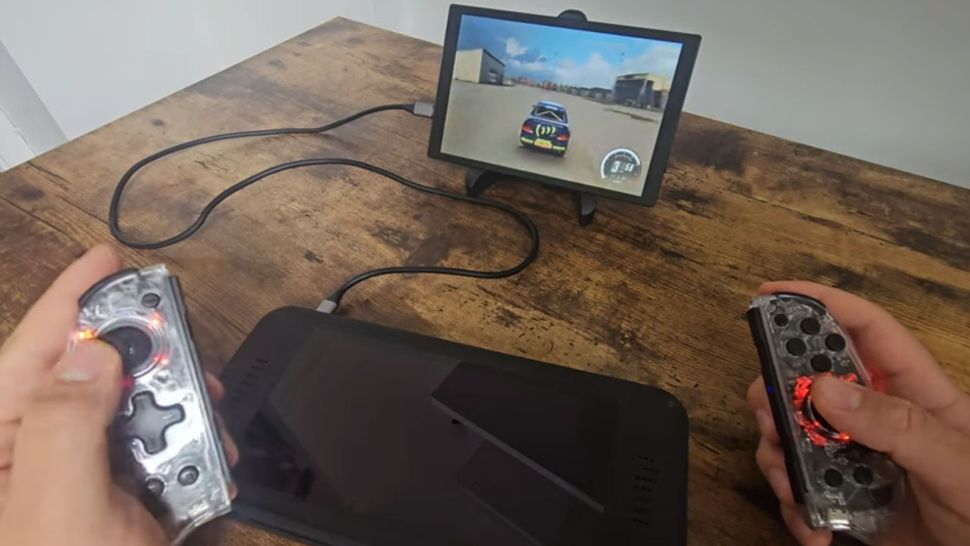 Intel's Core i7-1260P isn't a slouch, but better balanced mobile chips for gaming fun in 2023 come from the Ryzen 7040 family of mobile processors, the same or similar to that used in most handheld gaming PCs. Luckily for would-be project followers, Framework's board with an AMD Phoenix chip is due to be released shortly.

Unluckily, as Liliputing observed, the Framework mainboard with an alluring Ryzen 7 7840U costs basically the same as a fully kitted out and sleekly designed handheld like the ROG Ally.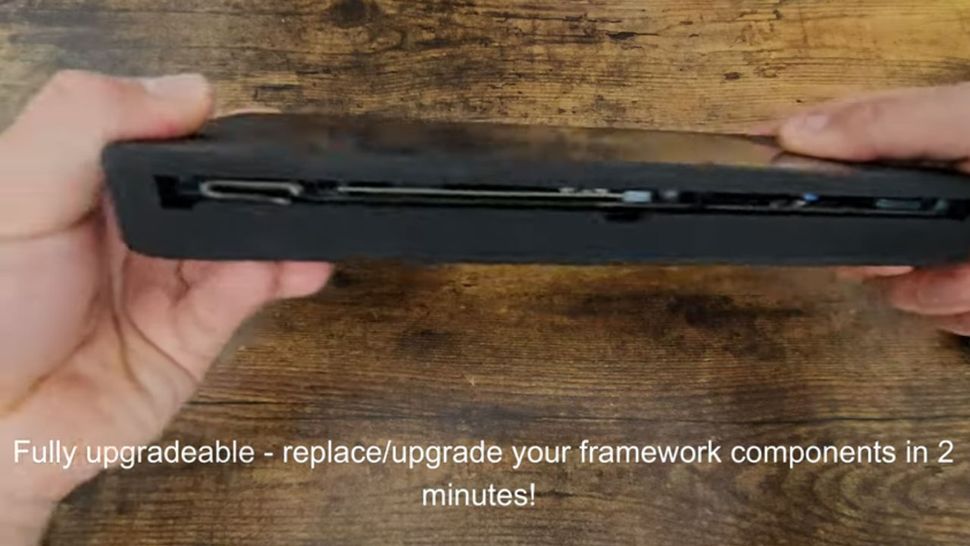 As new generations arrive, though, prior-gen components can drop precipitously in price. Last week, for example, Framework started selling off stocks of Core i5-1135G7 equipped motherboards for a paltry $199. Those stocks quickly evaporated, but it's likely we'll see similar sales again.
Pitstoptech intends to prepare and sell handheld DIY kits "soon," based on the prototype design you see in the pictures / video.