Laptop docking and display specialist UPerfect has launched a new portable monitor which utilizes twin 15.6-inch FHD displays in a clamshell form factor (h/t Liliputing). The firm says its UStation Delta solution is great for expanding the desktop working area of laptops and computers, and its built-in adjustable stand and VESA mounting option supports such use cases.
Portable monitors are great for road warriors. While bigger is better, up to a limit, a folding display like the UPerfect UStation Delta is a good compromise between having extra portable screen area and physical portability. The twin 15.6-inch hinged IPS technology displays each offer 1920 x 1080 pixels to add to your setup. The 'portability price' is the size 358 × 221 × 22 mm (14.09 × 8.7 × 0.87 inch) and pretty substantial weight of 1.55 kg (3.42 lbs). We guess one of the contributors to this physical presence is the built-in 10,800 mAh battery, which is claimed to provide a run time of 3-4 hours. The battery takes about 3-4 hours to charge, too, according to the manufacturer.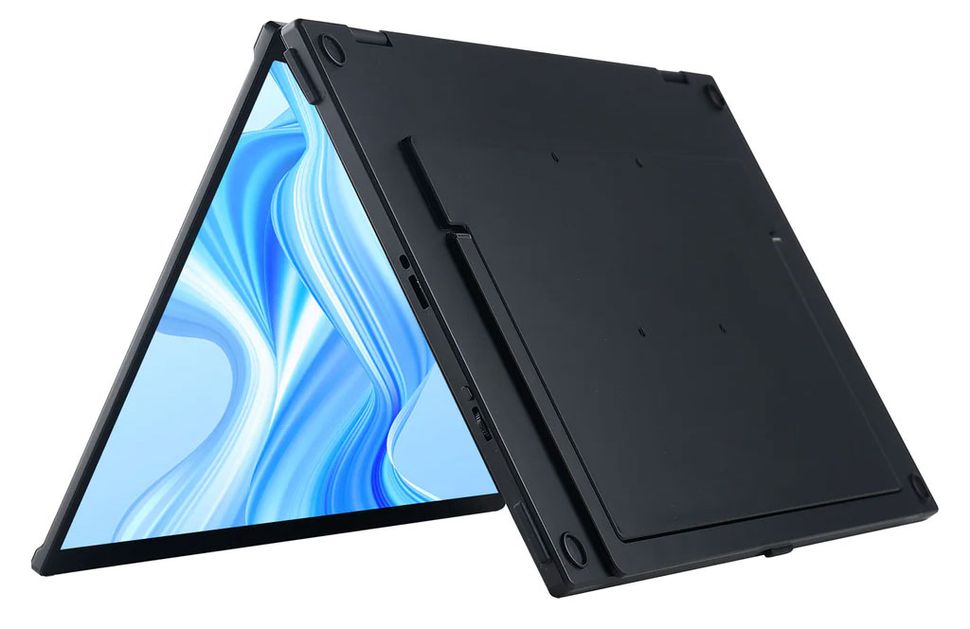 Swipe to scroll horizontally
| | UPerfect UStation Delta |
| --- | --- |
| Screen size | Dual 15.6-inch |
| Resolution | 1920 x 1080 (x2) |
| Panel type | IPS, wide viewing angles |
| Brightness | Up to 300 nits |
| Contrast | 800:1 |
| Color gamut | 100% sRGB |
| Performance | 60Hz, response time unknown |
| Ports | 2 × USB Type-C for Audio & Video Input, 2 × USB Type-C for Power Input, 2 × mini HDMI for Audio & Video Input. All cables provided in box. |
| Power | 10,800 mAh battery, lasts 3-4 hours |
| Physical | 358 × 221 × 22 mm (14.09 × 8.7 × 0.87 inch), 1.55 kg (3.42 lbs), Aluminum build |
We have some uncertainties about the above specs, which we gathered from the product pages. UPerfect mentions that the monitors are 300 nits and offer 100% sRGB, but Liliputing says these figures are 250 nits and 72% sRGB. Also keep in mind that the UStation Delta isn't a touch-screen device, and doesn't have built-in speaker(s) – quite common features of portable monitors.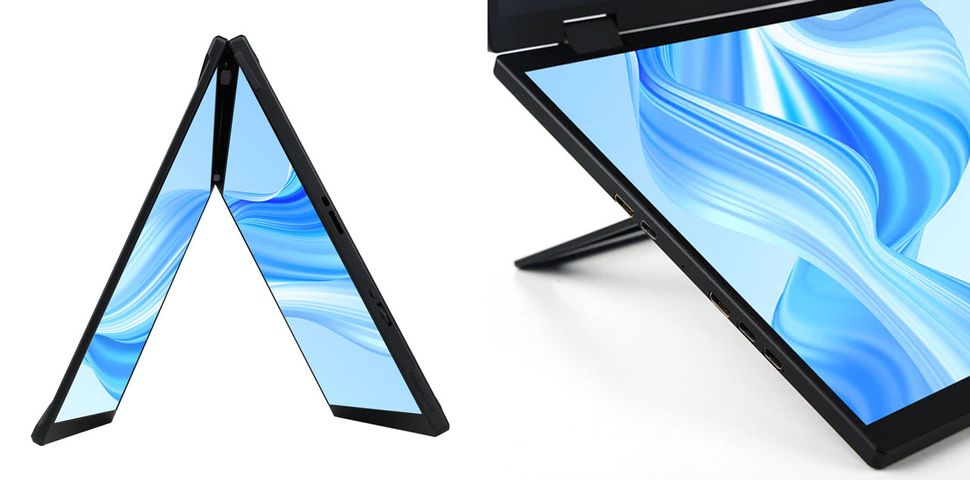 UPerfect has the UStation Delta up for pre-order at a hefty $629 with worldwide shipping. Orders will be fulfilled in late June, according to the company. Currently there is a $200 discount code shared on the product page, but we would wait for independent third-party reviews before recommending anyone spends their hard earned cash.
If you are on the hunt for a portable monitor, don't forget to check out our Best Portable Monitors 2023 feature. Perhaps the UStation Delta might win a place in our list, we will have to wait and see.