Why you can trust Tom's Hardware Our expert reviewers spend hours testing and comparing products and services so you can choose the best for you. Find out more about how we test.
Our standard benchmarks and power tests are performed using the CPU's stock frequencies (including any default boost/turbo) with all power-saving features enabled. We set optimized defaults in the BIOS and the memory by enabling the XMP profile. For this baseline testing, the Windows power scheme is set to Balanced (default), so the PC idles appropriately.
To get the most out of the Intel Alder Lake chips, you need to be on Windows 11 with its updated scheduler. In most cases, Windows 10 performs well. However, some tests (Cinebench R20, Corona and POVRay) take a significant hit. In short, if you're going with Alder Lake, you must upgrade to Windows 11 for the best results across the board. That may change with patching and updates in the future, though.
Synthetic Benchmarks
Synthetics provide a great way to determine how a board runs, as identical settings should produce similar performance results. Turbo boost wattage and advanced memory timings are places where motherboard makers can still optimize for either stability or performance, though, and those settings can impact some testing.
Image 1 of 17
The Z690 Aqua displayed consistent results throughout our testing in synthetic benchmarks. All of the tests showed the water-cooled board performs well in daily tasks, including 7Zip (compression/decompression), Procyon (MS Office work), and AIDA64 (memory bandwidth). So far, performance is right where we expected.
Timed Applications
Image 1 of 4
Starting with LAME testing, the Z690 Aqua B660-A took 9.59 seconds to complete, or just on the faster side of average. The Corona Ray Tracing benchmark finished in 52 seconds, another average result among our Alder Lake testing with DDR5. Handbrake results were split, with the x264 test surprisingly running slower than the average by a few percent. The x265 test was just above the average, but neither result is woefully out of line.
3D Games and 3DMark
Image 1 of 4
Starting with the launch of the Z690 chipset, we've updated our game tests. We've updated Far Cry: New Dawn to Far Cry 6 and shifted from F1 2020 to F1 2021. We run the games at 1920x1080 resolution using the Ultra preset (details listed above). As the resolution goes up, the CPU tends to have less impact. The goal with these settings is to determine if there are differences in performance at the most commonly used resolution with settings that most people use (or at least strive for). We expect the difference between boards in these tests to be minor, with most falling within the margin of error. We've also added a minimum FPS value, as that can affect your gameplay and immersion experience.
In F1 2021, the Aqua averaged 165 fps with minimums of 140 fps, one of the faster results overall. Far Cry 6 was also similarly quick, averaging 138 fps, with minimums of 127 fps. The latter is the highest we've recorded for this platform.
In the 3DMark tests, the Asus scored 14,335 on 3DMark Time Spy and 16,858 on Fire Strike Extreme. These results land just on the slower side of average. However, the difference between first and last in both tests is around two percent. There's nothing to worry about when gaming with this motherboard.
Power Consumption / VRM Temperatures
We used AIDA64's System Stability Test with Stress CPU, FPU and Cache enabled for power testing and used the peak power consumption value. The wattage reading comes from the wall via a Kill-A-Watt meter to capture the entire PC, minus the monitor. The only variable that changes is the motherboard; all other parts are the same.
The Aqua and the additional water cooling parts used 96W while idling in Windows, the highest we've seen so far. Load power use peaked at 380W during the stress test, again one of the more power-hungry results. Out of our water-cooled boards, The Aqua used the most power in any state, consuming 20W more than the Carbon EK X and almost 40W more than the Asus Z690 Extreme Glacial. I'd imagine those in the market for an $1150-$1999 motherboard aren't terribly concerned about power consumption, but if you are, there are ways to mitigate power use, such as implementing a negative voltage offset for Vcore, which will also lower temperatures.
Image 1 of 4
VRM temperatures on this power-hungry water-cooled board topped out at just under 50 degrees Celsius during stock testing. I'm impressed with the result for the amount of power running through these VRMs, as it easily keeps the power bits running well within specification. It ran warmer than the Glacial and a lot cooler than the MSI.
Overclocking
Our overclocking adventures on the Aqua were short and sweet. After dialing in the voltage with CPUz (at this time, Hwinfo reads the VID according to ASRock), we had no issues with overclocking. Temperatures again ran a bit high compared to other tests with the same voltage, but at this point, we've noticed a bit of bend in our processor, which may be part of the reason why that's happening. On the memory front, our ADATA DDR5 6000 kit worked without issue by enabling XMP.
Bottom Line
After our time with the ASRock Z690 Aqua, we found this flagship-class motherboard performed on par with the rest of the boards in our testing suite, and looked good doing so. The Aqua comes handsomely equipped, including robust power delivery, a Thunderbolt 4 (40 Gbps) port, 10 GbE and Wi-Fi 6E, and the custom water block that looks good and keeps the CPU and power bits cool. While the Aqua isn't the cheapest Z690 motherboard that comes with a water block (the MSI Z690 Carbon EK X holds that distinction at $629.99), it is, by far, the least expensive among high-emd peers like the Gigabyte Z690 Aorus Extreme Waterforce ($1899) and the Asus ROG Z690 Extreme Glacial ($1999), making this board a steel comparatively.
The look of the new Aqua with the stainless steel panels and variety of surface treatments (matte, brushed and chrome) make the board a standout compared to the black boards we're used to. The onboard customizable OLED panel and the subtle RGB implementation help to make this board a great centerpiece to build your Z690-based system around. What's more, ASRock limited production to 500 units, so make your decision quick as these boards may not be available for long.
While there's plenty to love about this board, it's not without some drawbacks. First, I would like to see a PCIe 5.0-capable M.2 socket. While we know PCIe 5.0-based storage modules aren't readily available (when we wrote this), surely they will hit the market within the lifespan of the board. Many users who purchase such expensive parts will keep them for years, and may want to upgrade to the fastest M.2 modules available. Another concern that may trip up some users is the M.2 socket count - there are only three here, whereas competitors have four or five. I would also like to see water temperature/flow rate headers too. Even though adding these features increases cost, the Aqua should still be able to undercut the competition.
Overall, we love the Z690 Aqua. From the black-and-silver/chrome appearance with the plexi water block and conservative RGB implementation, it's a looker. Hardware-wise, it has almost everything you'd want, though if you're looking for a watercooling ecosystem that includes temperature and flow rate monitoring, you'll need a third-party device. Outside of that, it's a capable, well-rounded motherboard that among its flagship-class peers, is the least expensive motherboard that includes a custom monoblock. So long as you don't have a need for more than three M.2 sockets or PCIe 5.0-capable storage, the Aqua should be on your shortlist as it makes for a great option to build your high-end watercooled Z690 system with.
MORE: Best Motherboards
MORE: How To Choose A Motherboard
MORE: All Motherboard Content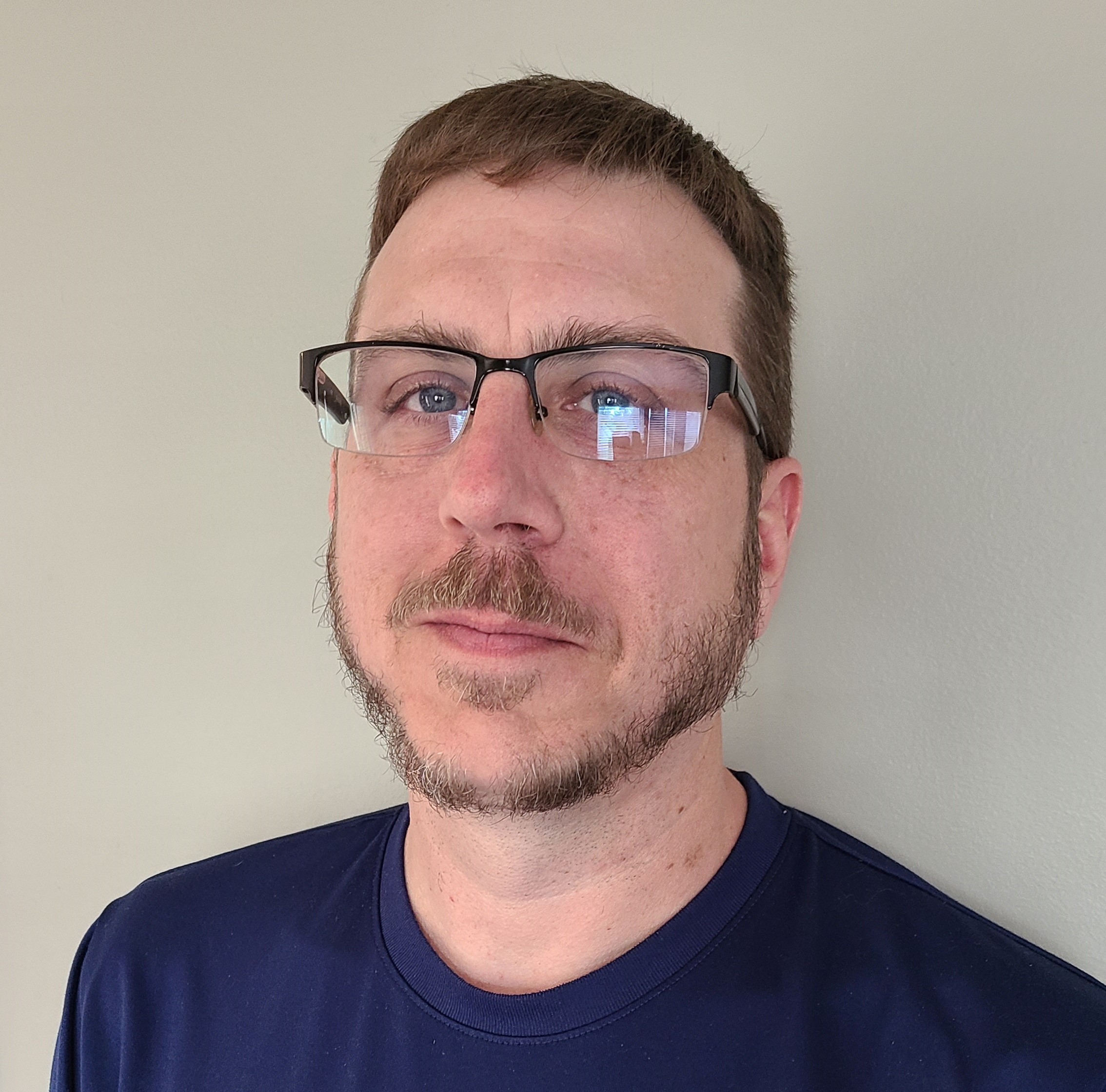 Joe Shields is a Freelance writer for Tom's Hardware US. He reviews motherboards.