Why you can trust Tom's Hardware Our expert reviewers spend hours testing and comparing products and services so you can choose the best for you. Find out more about how we test.
Benchmark Results
Our standard benchmarks and power tests are performed using the CPU's stock frequencies (including any default boost/turbo), with all power-saving features enabled. We set optimized defaults in the BIOS and the memory by enabling the XMP profile. The Windows power scheme is set to Balanced (default) for this baseline testing, so the PC idles appropriately.
Synthetic Benchmarks
Synthetics provide a great way to determine how a board runs, as identical settings should produce similar performance results. Turbo boost wattage and advanced memory timings are places where motherboard makers can still optimize for either stability or performance, though, and those settings can impact some testing.
Image 1 of 16
A theme you'll notice from our i9-13900K carries over to the i9-14900K. For most of these high-end boards, performance is limited by whether you can keep your processor from thermal throttling. The Aorus Master X has the PL1/2 limit set to 280W by default. So, any long-running and heavily multi-threaded benchmark performance depends on preventing the processor from throttling. So long as you're under the temperature limit (TJMax), you'll get everything out of whatever processor you use.
In our synthetic benchmarks, the 14900K trades punches with the 13900K. When it can stretch its legs, the Raptor Lake refresh CPU does take a slight lead over the last-gen processor.
Timed Applications
Image 1 of 4
Starting with Handbrake, the Aorus Master is one of the faster results we've seen in our early testing. There's almost no difference between it and the i9-13900K as, again, it's just thermal limits we're also running into in most of these tests.
LAME testing shows a notable difference between the i9-13900K and our i9-14900K. However, between the different motherboards, the times are similar so far. Corona results didn't change much between the CPU or motherboards, and all sit around the 36-second mark.
3D Games and 3DMark
Image 1 of 4
Starting with the launch of Zen 4, we shifted our test games from F1 21 to F1 22, while keeping Far Cry 6. We run the games at 1920x1080 resolution using the Ultra preset (details listed above). As the resolution goes up, the CPU tends to have less impact. The goal with these settings is to determine if there are differences in performance at the most commonly used (and CPU/system bound) resolution with settings most people use or strive for (Ultra). We expect the difference between boards in these tests to be minor, with most falling within the margin of error differences. We've also added a minimum FPS value, which can affect your gameplay and immersion experience.
The new chip didn't improve our fps much. In F1 22, we saw a small drop in minimum frame rates, while the average remained similar. Far Cry 6, however, did see a couple of frames per second improvement. The new processor is excellent for gaming, as expected.
Overclocking
Generation after generation, overclocking headroom has been shrinking with both Intel and AMD processors, with motherboard partners pushing the limits to set themselves apart from the plethora of options available to the consumer. With the overclocking headroom all but gone, we've left things at stock for cores, but will push the Integrated Memory Controller (IMC) for faster RAM. Remember, for 14th-gen CPUs, the maximum stock spec for memory is DDR5-6000, versus DDR5-5600 for 13th-gen. We have a DDR5-7200 kit in-house to test the higher speeds.
That said, both our memory kits worked without issue by enabling the XMP profiles. Memory training and boots took longer than I expected, but nothing like what we've seen AMD's Ryzen 7000. I wish we could have pushed DDR5-8000 memory, but our Team Group sticks can't make it (on any board) under my tutelage. We'll try to procure some faster RAM to push the limits on boards supporting it in future reviews.
Power Consumption / VRM Temperatures
We used AIDA64's System Stability Test with Stress CPU, FPU, Cache and Memory enabled for power testing, using the peak power consumption value. The wattage reading is from the wall via a Kill-A-Watt meter to capture the entire PC (minus the monitor). The only variable that changes is the motherboard; all other parts remain the same. Please note we moved to using only the stock power use/VRM temperature charts. Since the system uses every available degree Celsius, unless you're using a sub-ambient cooling solution, you'll use more power and generate more heat using default settings.
Idle power consumption on our Z790 Aorus Master X/i9-14900K combo hovered around 67 watts at the desktop. Load power peaked at 398W, which is right for the 280W configuration.
VRM temperatures on our Aorus Master X are well within specification and sho there's nothing to worry about. Even pushing 280W, the Fins Array III heatsinks did the job and kept the VRMs running right around 50 degrees Celsius, well under the operating limits of the SPS MOSFETs.
Bottom Line
Jumping on the new motherboards and the 14th-generation processor will get you the fastest and best available for the platform, but it does come with yet another price increase. Not only are most of the new boards more expensive, but the new processors are also. For the money, you get a slight bump in performance with the CPU (a couple of percent, assuming your cooling can let the CPU stretch its legs) due to a slight bump in clock speeds. The updated boards include Wi-Fi 7, native 14th Gen CPU support, and updated appearances to entice potential buyers. If none of those features tickle your fancy, you'll be happy with one of the older and less-expensive Z790 boards.
As far as our Z790 Aorus Master X ($549.99), there were several improvements from the non-X version that make you feel the premium may be worth it. First is native support for 14th-gen processors. Even though flashing a BIOS has become easier and lower-risk over the years (thanks to features like BIOS Flashback and Dual BIOS), some users don't want the hassle. The updated board jumpt to Wi-Fi 7, but it's likely going to be years before most users will be ready to truly take advantage of that. You get a DIY-friendly design with EZ Latches on the M.2 sockets, their socket heatsinks, and the PCIe slot, making swapping parts much less cumbersome. And for those looking to achieve the fastest RAM speeds, the DDR5-8266+(OC) memory support is one of the highest listed for the platform, outside of dual-stick Mini-ITX options. The board also sports a redesigned BIOS that's easy to read and use.
As far as comparables go, Asus' Dark Hero and MSI's updated Ace are the direct competitors that are new to the scene, while ASRock's Z790 Taichi (and Taichi Lite) and existing boards round out its peers. We don't have an official MSRP for the other boards, but we also expect a premium over their previous namesake. The updated boards keep their premium looks and hardware, but only the Z790 Aorus Master X includes a 10GbE port among these combatants. Otherwise, these boards are specced similarly (Wi-Fi 7, overkill power delivery, premium audio solutions, etc.). Performance among these new boards and the new processor was close across the board, though the results depend on your CPU cooler's quality.
Ultimately, choosing one of these new Z790 X boards is a personal preference, as come equipped with what a basic user needs. The updated boards get improved aesthetics, Wi-Fi 7, and native support for the latest Intel processors, but the premium they fetch over other boards just as capable (after a BIOS flash) will be where some draw the line. If you want the latest and greatest, the Z790 Aorus Master X brings you exactly that. The only thing missing is 40 Gbps port support, which the less-expensive Tachi and Taichi Lite include. Priced at around $550, the Z790 Aorus Master X is not cheap, but it does present users with one of the more well-rounded and better-looking options around its price point.
MORE: Best Motherboards
MORE: How To Choose A Motherboard
MORE: All Motherboard Content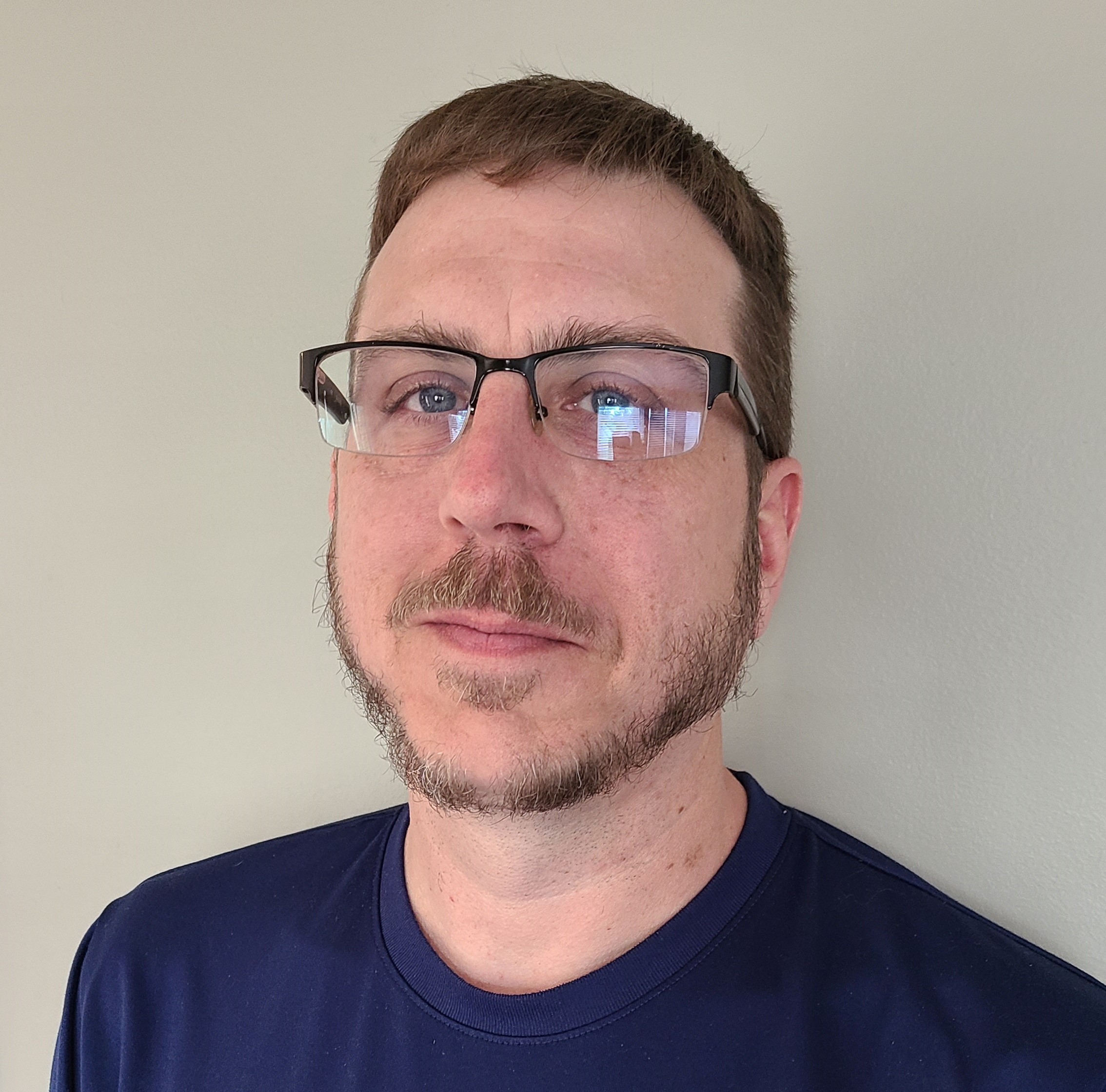 Joe Shields is a Freelance writer for Tom's Hardware US. He reviews motherboards.
Gigabyte's Z790 Aorus Master X supports 14th-gen processors natively, updates to Wi-Fi 7, and comes with improved looks. Users will like the EZ Latches on the PCIe and M.2 sockets, and the copious number of USB ports on the rear IO.

Gigabyte Z790 Aorus Master X Review: Native 14th Gen Support, Wi-Fi 7, and USB Aplenty : Read more

Just letting you know of a significant oversight. It appears you have uploaded photos for the original Z790 AORUS Master on the first page of this review and not the Z790 Aorus Master X, with its new 'EZ-Latch Click' heatsink design. I'm surprised no one has mentioned this until now.

Reply