Gigabyte's updated Z790 Aorus Master X ($550) is a definite (though iterative) improvement over the original. You get Wi-Fi 7, 10GbE, EZ Latches all around, 14 USB ports on the rear IO, and some of the fastest memory support for the platform. But $550, it's not cheap, and the price increase (for all new boards) can be difficult to stomach.
Pros
+

Native Intel 14th Gen CPU support

+

14 USB ports on the rear IO

+

10 GbE and Wi-Fi 7

+

PCIe and M.2 EZ Latch

+

Ultra-fast memory support
Cons
-

Yet another price increase

-

No USB4 (40 Gbps) ports

-

Last-gen flagship audio
Why you can trust Tom's Hardware Our expert reviewers spend hours testing and comparing products and services so you can choose the best for you. Find out more about how we test.
On the heels of Intel's Raptor Lake refresh release of new 14th-gen desktop processors, we have several new motherboards from the Z790 chipset. Many of these boards simply offer design tweaks and native 14th Gen support, while others (like the board we're looking at here) have more significant differences. Whether you're intrigued by the inclusion of Wi-Fi 7, increased memory speeds, or updated looks, more options in a market with well over 100 SKUs is good, right? All kidding aside, some of us just want the latest and greatest, and this is what these new motherboards offer.
With this mid-generational update, we see our first glimpse of integrated Wi-Fi 7 (802.11be), with theoretical speeds up to 5 Gbps and channels up to 320 MHz wide. While most users won't be able to utilize the increased bandwidth at this point, the faster MIMO streams and wider channels help multiple devices transmit simultaneously without interfering with each other. The key is owning an ecosystem that supports it. Overall, the differences between the old and updated versions of these boards are mostly not significant. Still, they're all worth looking at, especially when you're considering buying a new Raptor Lake-S processor.
Gigabyte throws its hat in the Z790 refresh ring with several new boards. At the top of the list is the flagship Z790 Aorus Extreme X ($999.99), followed by the Aorus Master X ($549.99), Aorus Pro X (white! $389.99), Elite X Wi-Fi 7 ($299.99), Elite X AX ($289.99), and even a B760M Aorus Elite X AX (white). The biggest standouts among these are the white versions of some SKUs, which Gigabyte isn't known for. Last, for all the overclockers out there, the company does list the Aorus Tachyon X in its press materials. Cross your fingers it shows up on store shelves. Outside of new Mini-ITX boards, there are new options for different budgets.

The Aorus Master X we're looking at today improves upon the already impressive specifications of the Z790 Aorus Master, with best-in-class DDR5 support, integrated Wi-Fi 7, a new-look BIOS, andEZ latches on the M.2 heatsink(s) and slots, as well as on the PCIe slot, making adding and upgrading components much easier.

The Z790 Aurus Master X also has additional support for the primary PCIe slot, large heat pipes to cool the VRMs, and an improved Wi-Fi antenna. Below the new layers of the onion, it still has everything that made the original a great option in the premium mid-range space. This includes 14 USB ports on the rear IO, robust power delivery, a premium audio solution, and plenty of storage options, including a PCIe 5.0 x4 (128 Gbps) M.2 socket. This is a handsomely equipped motherboard, but for $549.99, it better be!
Below, we'll dig into the details of the board and see how it performs with the new Intel Core i9-14900K processor and against a few other new Z790 motherboards. We've made a few updates and tweaks to our benchmarking suite (details below), taking the opportunity to upgrade the OS, benchmarks and drivers. But before we get into those details, we'll start by listing the specifications, from the Gigabyte.
Specifications: Gigabyte Z790 Aorus Master X
Swipe to scroll horizontally
| | |
| --- | --- |
| Socket | LGA1700 |
| Chipset | Z790 |
| Form Factor | E-ATX |
| Voltage Regulator | 23 Phase (20x 105A SPS MOSFETs for Vcore) |
| Video Ports | (1) DisplayPort (v1.2) |
| USB Ports | (2) USB 3.2 Gen 2x2 Type-C (20 Gbps) (7) USB 3.2 Gen 2 (10 Gbps) (1) USB 3.2 Gen 1 Type-C (5 Gbps) (4) USB 3.2 Gen 1 (5 Gbps) |
| Network Jacks | (1) 10 GbE |
| Audio Jacks | (2) Analog + SPDIF |
| Legacy Ports/Jacks | ✗ |
| Other Ports/Jack | ✗ |
| PCIe x16 | (1) v5.0 (x16, x8 w/device in M2C-CPU socket) (2) 3.0 (x4, x1) |
| PCIe x8 | ✗ |
| PCIe x4 | ✗ |
| PCIe x1 | ✗ |
| CrossFire/SLI | AMD CrossFire |
| DIMM Slots | (4) DDR5 8266+(OC), 128GB Capacity |
| M.2 Sockets | (1) PCIe 5.0 x4 (128 Gbps) / PCIe (up to 80mm) (1) PCIe 4.0 x4 (64 Gbps) / PCIe (up to 80mm) (1) PCIe 4.0 x4 (64 Gbps) / PCIe (up to 110mm) (1) PCIe 4.0 x4 (64 Gbps) / PCIe (up to 80mm) (1) PCIe 4.0 x4 (64 Gbps) / PCIe + SATA (up to 110mm) Supports RAID 0/1/5/10 |
| U.2 Ports | ✗ |
| SATA Ports | (4) SATA3 6 Gbps (Supports RAID 0/1/5/10) |
| USB Headers | (1) USB v3.2 Gen 2x2, Type-C (20 Gbps) (2) USB v3.2 Gen 1 (5 Gbps) (2) USB v2.0 (480 Mbps) |
| Fan/Pump Headers | (10) 4-Pin (CPU, Water cooling CPU, System, System/Water) |
| RGB Headers | (2) aRGB (3-pin) (2) RGB (4-pin) |
| Diagnostics Panel | (1) Debug LED (1) POST LEDs |
| Internal Button/Switch | Power and Reset buttons |
| SATA Controllers | ✗ |
| Ethernet Controller(s) | (1) Marvell AQtion AQC113C (10 GbE) |
| Wi-Fi / Bluetooth | Qualcomm QCNCM865 Wi-Fi7 (2x2 ax, MU-MIMO, 2.4/5/6 GHz, 320 MHz, BT 5.3) |
| USB Controllers | (2 each) RealtekRTS5487, RTS5411 |
| HD Audio Codec | Realtek ALC1220-VB (ESS ES9118 SABRE DAC) |
| DDL/DTS | ✗ / DTS:X Ultra |
| Warranty | 3 Years |
Inside the Box of the Gigabyte Z790 Aorus Master X
Along with the motherboard, Gigabyte includes several accessories to help get you started. You get the basics, and even a couple of temperature sensors to help with fan control. Below is a complete list of the included accessories.
Two SATA cables
Wi-Fi antenna
PC Speaker
4-pin RGB extension cable
(2) temperature sensors
User Guide
Gigabyte Stickers
Q-Connector
Design of the Gigabyte Z790 Aorus Master X
Image 1 of 3
Starting with appearance, there aren't too many obvious differences between the Aorus Master and Master X. The design above the VRM heatsink is different, sporting a brushed aluminum finish along with the Aorus branding lit up via RGB elements below. The grey PCIe 5.0 M.2 heatsink is larger and uses its EZ Latch function on the heatsink. The plate heatsink covering the chipset and additional M.2 sockets also gets a facelift, and adds the EZ Latch so you don't have to fumble with a tiny M.2 screw. It still has the same finish, but instead of the word Aorus over the chipset, Falcon resides here. Again, there aren't too many changes aesthetically. The Aorus Master X looks like a premium motherboard and should fit most build themes.
Focusing on the top half of the board, we get a better look at the VRM heatsink and the Aorus RGB element. The "Fins-Array III" configuration sports an 8mm heatpipe, a nanocarbon coating, and high-efficiency (12 W/mk) thermal pads to remove heat from the VRMs below. Above the socket are two 8-pin EPS connectors to power the processor. Only one is required, though you may want to use both if you're pushing flagship-class CPUs under heavy loads or overclocking.
Moving past the socket area, we run into four reinforced DRAM slots with locking mechanisms on both sides. Gigabyte lists memory support for this board, up to a speedy DDR5-8266. This is one of the fastest listed speeds we've seen on the platform. If you're into overclocking memory and don't want to do it on a Mini-ITX board, this is one of the best to do it with. As with any board, when you're pushing the limits, it's best to stick with the QVL list for your best chance at compatibility.
Just above the DRAM slots and next to the EPS connectors are the first five (of 10) 4-pin fan/pump headers. All of these headers support and auto-detect PWM- and DC-controlled devices through the BIOS or the GCC app. Each outputs up to 2A/24W, which is plenty of power to run a pump or even piggyback a couple of fans on one header. Be sure not to overload them though, as this can cause permanent damage. Below these, the 2-pin header is for temperature probes (included with accessories).
In the right corner, we see our first RGB headers. In this case, a 4-pin RGB and 3-pin ARGB. The other two headers, one of each again, are located along the bottom edge of the board. Control over the internal and any attached RGBs is handled through the RGB Fusion app inside the GCC software.
Down the right edge, we run into the 2-character debug LED and a convenient onboard power button. Delivering power to the board is a 24-pin ATX connector, while below are two front-panel 19-pin USB 3.2 Gen 1 (5 Gbps) connectors. Immediately next to those is the front panel USB 3.2 Gen 2x2 (20 Gbps) Type-C port. The PCIe EZ Latch on the primary slot is a value-added feature for DIYers who frequently change hardware.
Power delivery on the Z790 Aorus Master X is the same as the non-X version. It consists of 23 phases, with 20 dedicated to Vcore. Power comes from the EPS connector(s) onto a 20-channel Renesas RAA229131 PWM controller. From there, it moves to the 20x 105A Renesas RAA22010540 SPS MOSFETs to take care of the processor. The VRMs have plenty of capability to support the new flagship Intel Core i9-14900K without worry. You'll run into the thermal limits of your cooling before the power delivery hinders performance or overclocking.
Swinging to the bottom of the board, we'll start with the audio section, hidden under the heatsink. Here, you'll find the last-gen flagship Realtek ALC1220-VB codec it's based on, along with an ESS ES9118 DAC chip for DTS:X Ultra support. We're a little disappointed that it doesn't use the 40xx series codec, but it's still a high-quality sound setup that only a few audiophiles wouldn't be happy with.
Three PCIe slots are in the middle of the board, all of which use reinforcement to prevent shearing (and some EMI mitigation), with the top slot using the new PCIe UD Slot X reinforcement. This new feature is a piece of metal that goes over the slot, secured by four screws in the motherboard. According to Gigabyte, it delivers 10x more support for heavy graphics cards. The top slot (primarily for graphics) sources all of its sixteen lanes of PCIe 5.0 bandwidth from the CPU (if the M2C_CPU socket is not populated). The bottom two full-length slots run at PCIe 3.0 speeds, with the upper one running a maximum of x4 and the bottom x1.
Note that when a device is plugged into the PCIe 5.0 M.2 socket (regardless of whether it's a 4.0 or 5.0 device), the PCIe x16 5.0 slot operates at 5.0 x8 mode. For those concerned about performance losses because of PCIe bandwidth for graphics cards, remember PCIe 5.0 x8 is equivalent to PCIe 4.0 x16. In other words, you won't lose performance with this generation of graphics cards (or likely the next) while running at 5.0 x8 speeds.
Like its older twin, the Aorus Master X has five total M.2 connections on board, with two connected directly to the CPU. We mentioned the PCIe 5.0-capable socket earlier, and there's a PCIe 4.0 x4 (64 Gbps) socket connected as well. Both hold up to 110mm modules. The three remaining sockets run up to PCIe 4.0 speeds, with slot M2M_SB able to run SATA-based M.2 modules. Gigabyte uses a quick latch mechanism on all M.2 sockets, so you don't have to mess around with the tiny screws. The DIY tools they use, like these and the EZ Latch heatsinks and PCIe slots, make building your system or swapping parts much easier.
Skipping over the chipset heatsink with the Aorus Falcon on it, the right edge of the board holds four SATA ports, with two additional fan headers below that. Just past the Thunderbolt header are the Status LEDs that light up during the POST process. If there is a problem, the LED where the problem exists (CPU, DRAM, VGA, Boot) remains lit. This, coupled with the Debug port in the upper-right corner, should let you identify a problem quickly and easily.
Across the bottom of the board are several exposed headers. You'll find the usual, including additional USB ports, RGB headers, and even a header for temperature probes. Below is a complete list, from left to right.
Front panel audio
3-pin ARGB header
4-pin RGB header
Noise sensor
System Fan 3 header
(2) USB 2.0 headers
Reset button
System Fan 4/5
TPM header
Clear CMOS header
System panel header
The Rear IO is basically the same as the previous model, save for added perforations to help keep the VRMs running cooler. The IO plate comes pre-installed, with a black background and grey labels on the ports. The grey-on-black still doesn't make for easy reading in low-light situations. One of the first things you'll notice here is the copious number of USB ports – a mind-blowing 14 in total – with three of the USB Type-C variety. The rest of the Type-A ports are a mix of 10 Gbps (x7) and 5 Gbps (x4). The Clear CMOS and Q-Flash+ buttons and the Wi-Fi 7 antenna headers are on the left side. There's a single DisplayPort for integrated video output, a two-plug analog, and an SPDIF output for audio. Last but not least is the 10 GbE Aquantia port.
MORE: Best Motherboards
MORE: How To Choose A Motherboard
MORE: All Motherboard Content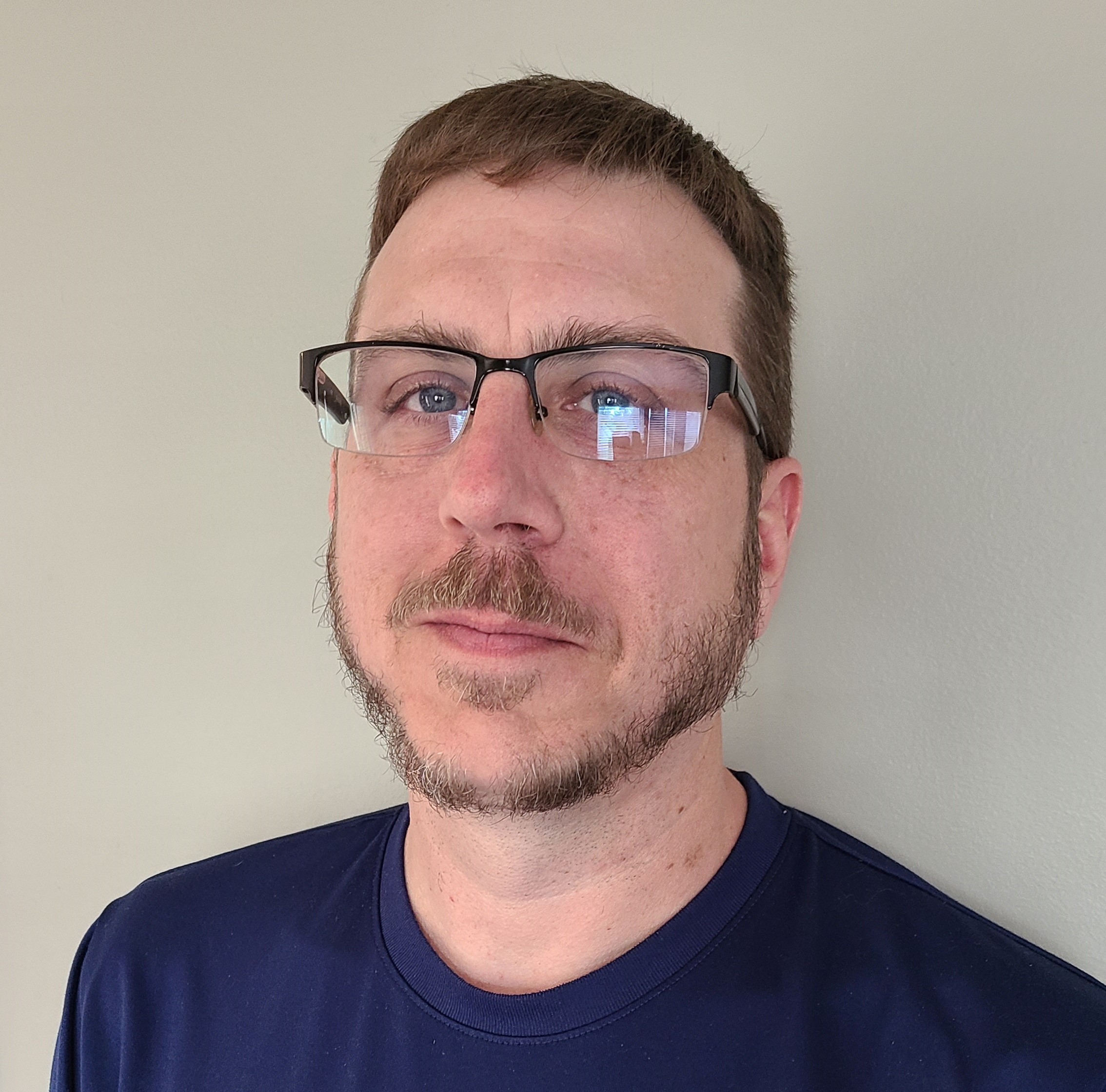 Joe Shields is a Freelance writer for Tom's Hardware US. He reviews motherboards.
Gigabyte's Z790 Aorus Master X supports 14th-gen processors natively, updates to Wi-Fi 7, and comes with improved looks. Users will like the EZ Latches on the PCIe and M.2 sockets, and the copious number of USB ports on the rear IO.

Gigabyte Z790 Aorus Master X Review: Native 14th Gen Support, Wi-Fi 7, and USB Aplenty : Read more

Just letting you know of a significant oversight. It appears you have uploaded photos for the original Z790 AORUS Master on the first page of this review and not the Z790 Aorus Master X, with its new 'EZ-Latch Click' heatsink design. I'm surprised no one has mentioned this until now.

Reply