The HHKB Studio is an interesting keyboard full of input options you didn't know you... didn't really want.
Pros
+

Gesture control pads are surprisingly useful

+

Hot-swappable switches

+

Can remap all keys and controls
Cons
-

No Topre switches

-

Expensive

-

Do you need TrackPoint?
Why you can trust Tom's Hardware Our expert reviewers spend hours testing and comparing products and services so you can choose the best for you. Find out more about how we test.
The newest official HHKB keyboard is pretty different from previous models. For one thing, it's no longer just a keyboard — it's an "all-in-one input device," according to the company. It still features the signature programmer-friendly HHKB layout, but it adds a pointing stick with mouse buttons and gesture control pads along the sides and bottom, so you never have to use a mouse or a trackpad or anything other than this keyboard to control your PC – at least in theory..
The HHKB Studio is a compact, 60-percent wireless mechanical keyboard with...a lot going on. It features wireless connectivity via Bluetooth as well as wired connectivity via USB-C, but it still runs on AA batteries like its predecessors (four AA batteries instead of two, however). It no longer features the cult-favorite Topre switches but instead has custom linear switches with a hot-swappable PCB. And, it has a pointing stick and gesture control pads along the side for all the input options you probably didn't really want. It starts at $329, which is cheaper than the Topre-switch HHKBs, but still pretty expensive for a wireless keyboard that isn't rechargeable.
Design and Construction of the HHKB Studio
The HHKB Studio is an ultra-compact 60-percent keyboard with an HHKB ("Happy Hacking Keyboard") layout. For those of you who don't know what this is, it's an efficient, programmer-friendly layout designed in the mid-90s by Japanese computer scientist Eiiti Wada. It notably swaps out the Caps Lock key for Ctrl and the Backspace key for Delete, and it has a symmetrical bottom row (the Fn key is to the right of the right Shift key).
The HHKB Studio isn't really the next generation of the HHKB Type-S, though it is wireless and it does run on AA batteries (non-rechargable, unless you bring your own). The HHKB Studio is larger and heavier than the HHKB Type-S, though — it measures 12 inches (305mm) long by 5.15 inches (131mm) wide, and is 1.75 inches (44.5mm) thick at its thickest point. It weighs a hefty 2.01 pounds (914g) with four AA batteries installed. The HHKB Type-S is more compact by comparison, measuring 11.5 inches (292mm) long by 4.75 inches (120.6mm) wide, though it's only 4.25 inches (108mm) wide if you don't count the battery bump. The Type-S is also quite a bit lighter at 1.28 pounds (580g) with two AA batteries installed (oh, and it also only takes two AA batteries).
Image 1 of 4
The HHKB Studio comes in charcoal gray, with charcoal gray keycaps featuring black printed legends. The top plate, pointing stick, and mouse buttons are all charcoal gray, but the keyboard does have a lighter gray-silver band around the bottom. The keycaps have both primary and secondary (side-printed) legends for convenience. The keyboard has no lighting aside from the power / connection LED in the upper-right corner, which lights up in white, blue, and orange to indicate power, Bluetooth pairing/connectivity, and battery status.
Image 1 of 4
On the back of the keyboard, you'll find a couple of strips of anti-slip rubber to keep the keyboard in place while you're typing, as well as two sets of flip-up feet for adjusting the board's angle.
Image 1 of 2
This is also where you'll find the battery compartment, which also houses six dual in-line (DIP) switches for manually configuring some of the keyboard's settings. You can use these switches to enable/disable the mouse keys, gesture pads, and pointing stick, and also reverse the gesture pads' scroll direction, swap Delete with Backspace, and toggle the keyboard's power saving mode.
The HHKB Studio comes with four non-rechargeable AA batteries, as well as a six-foot braided USB-C-to-USB-C cable for using the keyboard as a wired peripheral. It also comes with four replacement pointing stick caps (which you'll probably lose well before you need them).
Specs
Swipe to scroll horizontally
| | |
| --- | --- |
| Switches | MX |
| Lighting | None |
| Onboard Storage | 4 profiles |
| Media Keys | None |
| Game Mode | N/A |
| Connectivity | Bluetooth, wired (USB-C) |
| Additional Ports | $0.00 |
| Keycaps | PBT |
| Construction | Plastic |
| Software | HHKB Studio Keymapping Tool |
| Dimensions (LxWxH) | 12 x 5.15 x 1.75 inches / 305 x 131 x 44.5mm |
| Weight | 2.01lbs / 914g (with 4 AA batteries) |
| MSRP / Price at Time of Review | $329 |
| Release Date | Oct. 24, 2023 |
Typing Experience on the HHKB Studio
The HHKB Studio ditches the cult-favorite Topre switches that "official" HHKB keyboards are known for, and instead features "brand new, one-of-a-kind" silent linear switches (made by Kailh). The new switches are smooth and relatively silent, though I found them to be louder and heavier-feeling than the Topre switches on the HHKB Type-S. Linear switches aren't my favorite switch type, but the HHKB Studio was relatively pleasant to use, so long as I wasn't typing extensively.
If you don't like the new switches, the HHKB Studio's PCB is hot-swappable and accepts regular-profile MX-style 3- and 5-pin switches. Of course, this does raise the question of whether it's worth paying a premium for the official HHKB brand, when you could pick up an unofficial HHKB keyboard kit (such as the Drop Tokyo60) for half the price. I don't necessarily love Topre switches, but they do have a pretty specific "refined membrane" feel to them, and it's something you can't get from just any hot-swappable mechanical switch (actually, it's something you arguably can't get from any of them). It does seem like one of the main draws of the "official" HHKB were the Topre switches, and without those switches, this is just another hot-swappable keyboard (and an expensive one, at that).
But the HHKB Studio isn't just for typing — it's an "all-in-one input device," after all. It's also got a pointing stick with three mouse buttons, as well as four gesture pads on the right, left, bottom right, and bottom left sides. By default, the left-side gesture pads emulate arrow keys — the left side is up / down, while the left bottom is right / left. The right-side gesture pad scrolls up / down, while the right-bottom gesture pad switches between windows. Sliding my finger along the sides / bottom of the keyboard took a little getting used to (especially for the arrow keys, as I'm used to these being discrete movements), but once I got used to them it was all pretty intuitive. The gesture control pads can be remapped, but they only activate via sliding (not tapping) so you'll have to take that into account.
The pointing stick was a little disappointing, but I think this was partly because my nostalgic love of pointing sticks is predicated on the assumption that the only other option is a less-than-stellar trackpad. I love pointing sticks on laptops, but I don't really see the point (haha) on a standalone keyboard — I'd much rather use a mouse. The HHKB Studio's pointing stick is adequate, albeit a little stiff, and the mouse buttons are a little mushy (for mouse buttons), but feel and sound similar to the keyboard's keys.
You can use the HHKB remap software to remap the keyboard's keys as well as the gesture control pads. While it's not the most intuitive software, it's at least simple enough that remapping is fairly easy. The keyboard can store up to four different profiles onboard.
Wireless Experience and Battery Life of the HHKB Studio
The HHKB Studio is a wireless Bluetooth keyboard that runs on four AA batteries (included in the package). It also has a USB-C port for a wired connection, which you'll need if you want to use the HHKB remap tool. The keyboard can connect to up to four Bluetooth devices at once, and you can switch between the devices using Fn + Ctrl + [1 - 4]. You'll need to press Fn + Ctrl + 0 to switch to USB-C, which is a little clunky considering most wireless keyboards automatically register a wired connection. Non-rechargeable batteries aside, the HHKB Studio's wireless connection is fairly standard for Bluetooth — I didn't have any issues with disconnecting or interruptions while I was working, but there's too much latency for gaming.
The Bottom Line
The HHKB Studio is an interesting keyboard, but I'm not sure exactly who the target audience is. In the world of custom-built mechanical keyboards, it only really makes sense to spend $300 on an HHKB if you're desperate for the hard-to-get Topre switch. The HHKB Studio's pointing stick is nice for those who are nostalgic for laptops from the 90s (or ThinkPads from any era senice then), but it doesn't seem quite as useful on a desktop keyboard. Andit also makes the HHKB Studio more difficult to customize than other (cheaper) HHKB keyboard kits, because you'll need to find G/H/B keycaps that fit around the pointing stick.
The HHKB Studio's gesture control pads were surprisingly intuitive – and especially useful in a 60-percent keyboard (which doesn't have arrow keys). But I don't know if the gesture pads alone are worth the premium $329 price.
MORE: Best Gaming Keyboards
MORE: How to Pick Keycaps for Your Mechanical Keyboard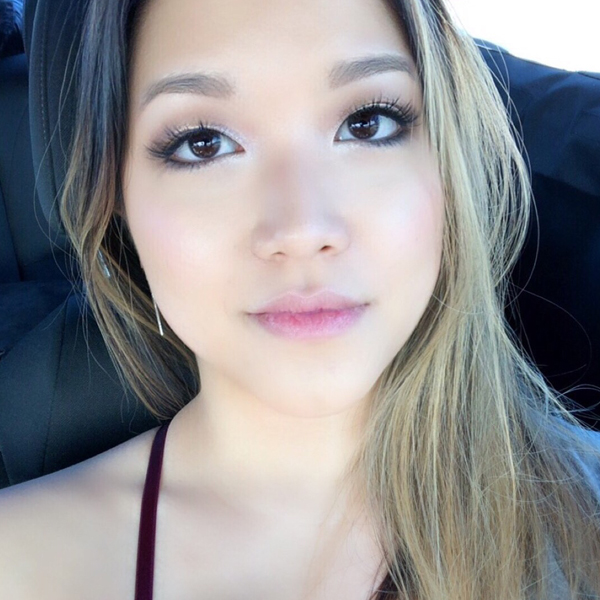 Senior Editor, Peripherals
Sarah Jacobsson Purewal is a senior editor at Tom's Hardware covering peripherals, software, and custom builds. You can find more of her work in PCWorld, Macworld, TechHive, CNET, Gizmodo, Tom's Guide, PC Gamer, Men's Health, Men's Fitness, SHAPE, Cosmopolitan, and just about everywhere else.