Soviet PC Replica From Chernobyl Zone Boots Up After 30 Years
Recovering Exclusion-Zone hardware while bordering with a modern one.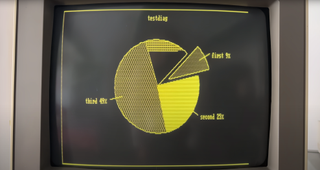 (Image credit: Chornobyl Family)
Chornobyl Family, a Slovakia-based YouTube channel dedicated to finding and restoring Soviet-era electronics, has managed to cobble together a working PC that operates on the same hardware as the builds deployed in and around the Chernobyl Exclusion Zone. As you can imagine, procuring hardware and software that even allow such a Frankenstein build to operate is hard. But it works, even in black-and-yellow tones.
The mainframe-type systems they took inspiration (and parts) from to make it work were built initially by Minsk Mainframes, including hard-to-procure clones of Intel's 8086 processors. It was a symptom of semiconductor yields in the eighties; only 80,000 EC-1841 mainframes were built, and some kept soldiering until the 90s. It's a transition rhythm that still echoes today. But there's a twist: according to them, the specific CPU within the processor board used by the Chornobyl Family is a military version of the ES-1841 CPU, the ES-1845, frequently deployed by the KGB.
Considering the CPUs within these mainframes typically ran at 5 MHz, no, you couldn't run Crysis (nor an AI model...) on it. But it could run a Soviet-cloned, highly-translated version of DOS called alphaDOS. Software, too, is a scarce commodity, which frequently leads to electronics restorators having to engage in a veritable software hunt. Can you imagine how hard it can be to find the specific floppy disks needed to make the mainframe run within the small numbers of floppy disks that still operate today? When have you last seen one? Did those include five-inch floppies printed by Electron Mass Factor out of Kyiv? I haven't, especially not within a purpose-built case colored in a way that'd make it inconspicuous in an urban warzone.
Image 1 of 5
The mainframe features built-in modules, meaning separate processing boards could be inserted into the mainframe's two modules. Both modules featured their power delivery subsystem, and the cards within modules could be connected to access various processing solutions.
In the case of the impressively cobbled-together mainframe Chornobyl Family recovered, the available seven slots are populated by five processor boards: one with an Intel 8086 clone CPU, a graphics processor; another board for COMs including the four-trigger mouse controller, and two RAM boards. The biggest RAM board can store 512 kilobytes of information, while the smaller has to make do with a mere 128 kilobytes capacity. At current compression technology, that's around the amount of data you can have for a website's icon. It's as if your phone could only hold that image in memory.
Some issues with recovering legacy technologies lay with their cabling and the communications systems (COM) ports that allowed different parts of 80s-era PCs to interoperate. Due to how custom the drivers and electrical design of the era are, missing COM cables would mean having to reverse-engineer an entire communications and hardware design system. There's some documentation, but you can imagine it wouldn't be easy. Luckily, that wasn't required in connecting a 12-inch Cathode-Ray Tube (CRT) monitor; the Electronica MS-6105 was used for graphical output (a clone of Western technology). The graphics card within the workstation could render in 16-bit color precision.
As the cobbled-together PC turns on, the interface is striking: a two-tone of black and the yellow of a too-inflated fluorescent balloon. Reality screams as the glowy, yellow interface changes within the screen. A rebuilt computer from a past and present Exclusion Zone powers up in Slovakia, bordering the modern Exclusion Zone of Ukraine.
But there's something about electronics. And DOS. And looking at history. Something that works even with yellow lighting and clears the air a little: the eternally familiar yellow-chrome pie chart that's slowly drawn in front of our eyes.
Join the experts who read Tom's Hardware for the inside track on enthusiast PC tech news — and have for over 25 years. We'll send breaking news and in-depth reviews of CPUs, GPUs, AI, maker hardware and more straight to your inbox.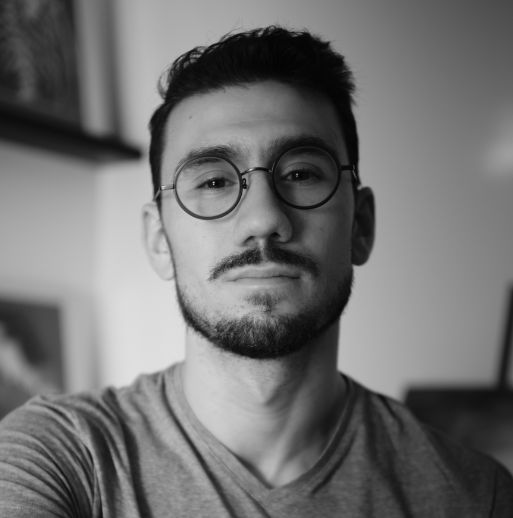 Francisco Pires is a freelance news writer for Tom's Hardware with a soft side for quantum computing.