Thunderbolt 5 Debuts, 120 Gbps Speed is 3x Faster Than Previous Gen
240W charging cables are universal, too.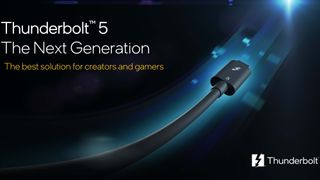 (Image credit: Intel)
Today, Intel announced the new Thunderbolt 5 specification, which is designed to deliver up to 120 Gbps of bandwidth in a new Bandwidth Boost mode, provides universal cabling support for 240W charging, and steps up to 64 Gbps of PCIe throughput, among other advances.

As we've seen with previous Thunderbolt implementations after Intel donated the spec to the USB-IF standards committee, Thunderbolt 5 leverages the foundational aspects of the latest USB specification, USB 4 Version 2.0 in this case, but requires that all of the optional features be enabled to earn the Thunderbolt 5 badge. Intel says that Thunderbolt 4 and 5 will co-exist for the next several years, or longer, with the new spec slotting in as the premium tier.
Image 1 of 3
In certain circumstances, Thunderbolt 5 can boost up to 120 Gbps, or three times the bandwidth of Thunderbolt 4 and 50% faster than the native DisplayPort 2.1 connector. The shift to Bandwidth Boost mode occurs automatically when you connect a display or multiple displays that require higher bandwidth due to high refresh rates and/or resolutions.

By default, the Thunderbolt 5 interface operates in standard mode at 80 Gbps, with four 40 Gbps pipelines operating in pairs of two for transmit and receive operations at a bi-directional 80 Gbps. As Intel has demoed with a prototype in the past, the new Bandwidth Boost mode uses three of the 40 Gbps pipelines in transmit mode to deliver up to 120 Gbps of transmit speed, albeit at the cost of stepping down to a 40 Gbps receive rate.

As a result, Thunderbolt 5 supports up to two 6K monitors and three 4K monitors at 144 Hz, along with 8K HDR monitors. It also now supports three DisplayPort screens, up from two with Thunderbolt 4.

The connection also provides twice the PCIe throughput as the previous-gen, moving from 32 Gbps (PCIe 3.0) up to 64 Gbps (PCIe 4.0), which is great for connected devices like SSDs and external graphics cards while also improving the interfaces' Thunderbolt networking bandwidth. This speed bump is nice, but it is noteworthy that most PCIe 5.0 SSDs are still faster than the PCIe 4.0 throughput available with Thunderbolt 5. Additionally, the PCIe lanes are carved up in x4 increments, regardless of lane allocations, so x8 devices (like GPUs) won't run at full x8 bandwidth.

All Thunderbolt 5 cables will now support up to 240W charging (USB-PD EPR spec), eliminating the need for the different USB power ratings we see with USB 4 cables. This will allow all high-power devices, such as laptops and workstations, to be charged with a single cable, whereas some current implementations require two cables to charge at 240W. Thunderbolt 5 does not require that a Thunderbolt 5-equipped device have a 240W charging port, though. As with Thunderbolt 4, the new spec requires the device to have at least one 100W charging port and a 15W accessory port.
Image 1 of 6
As before, Thunderbolt 5 cables and ports will have a simplified branding scheme. The cables will continue to require certification that they run at the full speed and power requirements of the spec, thus earning the Thunderbolt 5 badge.

The new interface uses PAM-3, allowing 1.5 bits to be transmitted per clock cycle (3 bits per two cycles) instead of the one bit per cycle with Thunderbolt 4's NRZ (PAM-2) implementation. This increases bandwidth via improved encoding, and the spec also increases the signaling clock rate -- but only slightly. This slight clock rate increase allows using many existing passive 1-meter cables and doesn't require fundamental changes to PCB design, thus keeping costs in check. However, all 2-meter Thunderbolt 4 cables require a redriver, which will need to be updated to newer redriver versions with Thunderbolt 5 — those could take a bit longer to come to market.
Thunderbolt 4 is baked natively into Intel's current line of chips (they don't require a discrete external chip), but Thunderbolt 5 is not — at least not yet. Intel says that systems with Thunderbolt 5 will come to market in 2024, but not whether it will be enabled natively in its Meteor Lake chips, rumored to be the first chips with native Thunderbolt 5 support.
For now, Thunderbolt 5 will officially come to market in computers and accessories that use Intel's discrete Barlow Ridge chip. Intel hasn't provided many details on this chip yet, like power consumption figures or the process node, but says it can be used with any host system. That means AMD and Arm systems can leverage the Thunderbolt 5 spec, if certified. As before, Intel doesn't charge licensing fees to use Thunderbolt, but external labs certify vendors' products for a fee. Those fees only cover the cost of testing and aren't given to Intel.

The Thunderbolt 5 interface is also compatible with Thunderbolt 3 and 4, USB 3 and 4, and DisplayPort 2.1.
Image 1 of 2
Intel positions Thunderbolt 5 for creators and gamers, saying they need the increased throughput for high-performance devices. Thunderbolt 4 is required for Evo and vPro-certified devices, but Thunderbolt 5 support will not be — Thunderbolt 5 will slot in as the premium tier of connectivity performance, and Intel says Thunderbolt 4 will continue to serve as the primary interface of choice for mainstream and business users for several years, if not longer. Thunderbolt 5 will arrive in 2024.
Join the experts who read Tom's Hardware for the inside track on enthusiast PC tech news — and have for over 25 years. We'll send breaking news and in-depth reviews of CPUs, GPUs, AI, maker hardware and more straight to your inbox.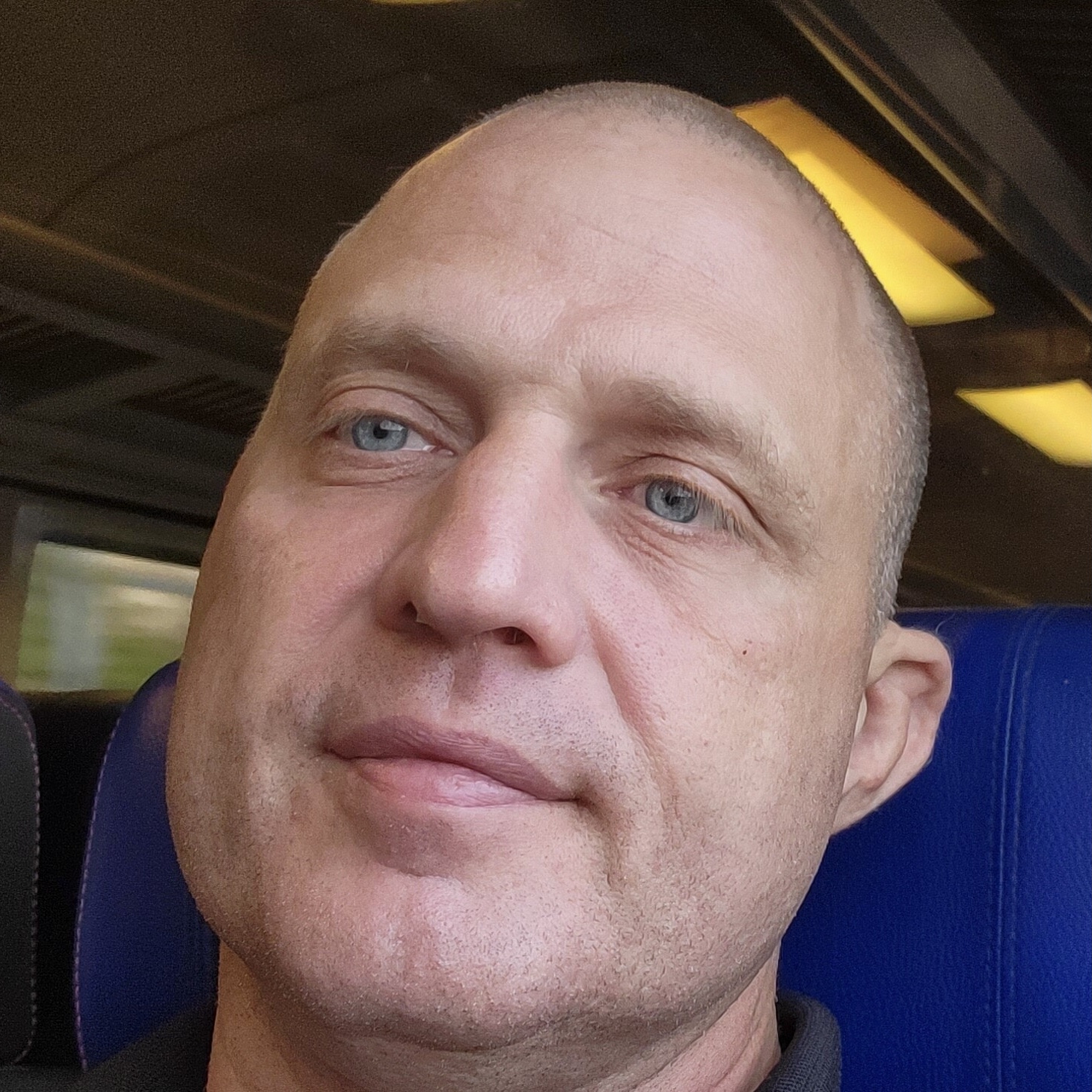 Paul Alcorn is the Deputy Managing Editor for Tom's Hardware US. He writes news and reviews on CPUs, storage and enterprise hardware.