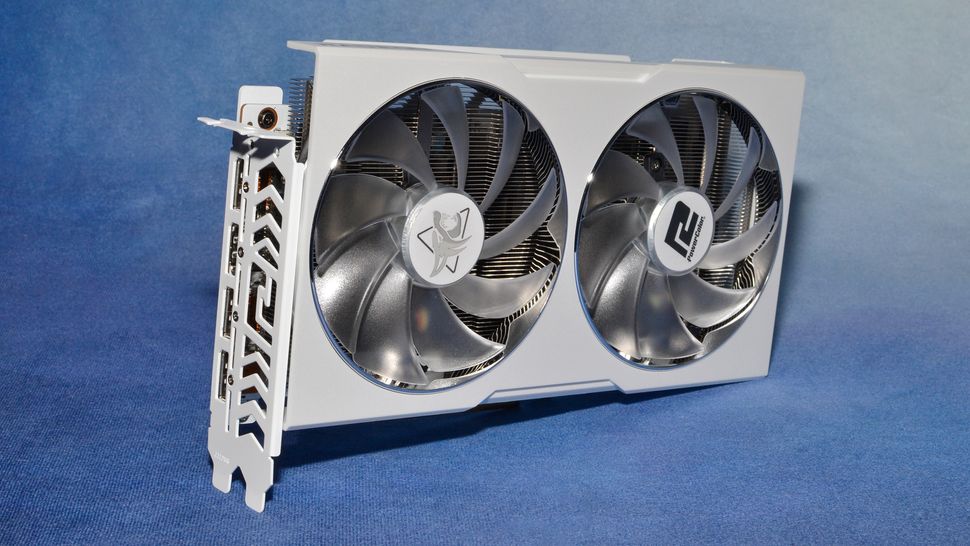 Of the three new GPUs in AMD's RX 6000-series May 2022 refresh, the RX 6650 XT feels the least necessary. Performance barely improved, though that's based on our comparisons with an RX 6600 XT that has a higher TBP and a rather large factory overclock. Regardless, it seems like AMD must have a steady supply of 18Gbps GDDR6, and it wanted more of a gap between the RX 6600 and the next GPU up the pecking order.

Right now, the least expensive RX 6650 XT we can find costs $385, compared to $360 for the least expensive RX 6600 XT. That's a 7% increase in price, for what will more likely be a 3–5% increase in performance if we were to compare similar card models. It won't really matter over the long term as the RX 6650 XT replaces the RX 6600 XT, with the latter being phased out.
Graphics card prices have dropped substantially in the first half of 2022, which is likely part of why the RX 6650 XT feels so unnecessary. At the end of 2021, the only place to reliably find the RX 6600 XT was on eBay, where you would pay upward of $600 — we tracked an average eBay price of $659 for December. Even as recently as March 2022, the RX 6600 XT still sold for close to $500. Today, cards are available at retail for as little as $360, and the average eBay price on a sold RX 6600 XT is only $340. That's how quickly things can change.

A $400 MSRP on the RX 6650 XT probably looked like a good idea in April. However, by the time May rolled around and the card launched, it already felt a bit too high, and not surprisingly, cards are now selling for less than MSRP. Ultimately, it's the real-world price and performance that matters, and the RX 6650 XT remains one of the best values — only the RX 6600 and RX 6600 XT rank ahead of it in terms of bang for the buck (FPS per dollar spent). Factor in ray tracing and DLSS, though, and you can certainly make a case for the RTX 3060.

AMD's Raise the Game Bundle is supposed to sweeten the pot, so if you're thinking of buying the Saints Row reboot or Sniper Elite 5, that's something else to consider. There will be other games added over the coming months as well, in case those games aren't on your wish list.
AMD's RX 6650 XT isn't a bad GPU by any stretch, but what you think of the card will ultimately be influenced by how much you have to pay for it. In the before times, this would have been a midrange GPU priced at under $300. Now our "midrange" offerings tend to cost $400 instead, and that's a bitter pill to swallow.

We didn't include Nvidia's older RTX 20-series GPUs in our charts, but the RTX 2070 from 2018 would compete pretty favorably against the RX 6650 XT, especially if you factor in DLSS and DXR performance. That card is now almost four years old, with a similar power draw. AMD might be 15% faster in standard gaming performance without DLSS, but that doesn't really feel like a win. Pandemics, supply chain issues, and cryptocurrency mining combined with inflation mean GPU values — meaning the amount of performance you can get for a set amount of money — have stagnated in the midrange to high-end markets compared to 2018.

As for PowerColor's RX 6650 XT Hellhound Spectral White, the aesthetics are the main selling point. If you want a white-themed graphics card, your options are limited. Zotac has a white RTX 3060, but among RX 6600 XT and RX 6650 XT GPUs, other than this PowerColor, the closest you can come would be the yin-yang Sapphire RX 6600 XT that has a white backplate and a white and black front shroud — and of course, it's discontinued now. We've done worse things than paying $50 extra for a specific color, so the Hellhound Spectral White is a viable option. If you don't care much about the color, just about any other RX 6650 XT should deliver roughly the same level of performance, perhaps at a lower price.

Overall, the RX 6650 XT doesn't really distinguish itself from the existing GPUs. You couldn't find an RX 6600 XT at a reasonable price last year, so if you haven't picked one up this year amid the falling prices, the RX 6650 XT may warrant a look. Prices will likely continue to drop, though the $400 MSRP limits how much more the RX 6650 XT can fall. It's a good card for 1080p and potentially 1440p gaming, with basically the same performance as what was already available.