Asus' ROG Maximus Z790 Dark Hero ($699.99) steps up its game, with native 14th-gen CPU support, an updated appearance, and five M.2 sockets. It still comes with robust power delivery and cooling, Thunderbolt 4, and a flagship-class audio solution.
Pros
+

Native Intel 14th Gen CPU support

+

Integrated Wi-Fi 7

+

Two Thunderbolt 4 ports

+

Flagship-class audio solution

+

Five M.2 sockets (incl. 5.0 x4)
Cons
-

Price increase

-

Expensive compared to peers
Why you can trust Tom's Hardware Our expert reviewers spend hours testing and comparing products and services so you can choose the best for you. Find out more about how we test.
The second Intel refresh board to make it onto our test bench, the Asus ROG Maximus Z790 Dark Hero, is an updated version of the 'original' Z790 Hero. Priced at $699.99 (MSRP), it (like most other refresh boards) does see a price increase from the original release ($629.99). But for the money, in addition to the native 14th-gen support, you get integrated Wi-Fi 7, comprehensive PCIe 5.0 support (M.2 socket and PCIe), Thunderbolt 4 ports, robust power delivery and cooling, and an improved aesthetic. For $70 more, the question becomes whether the new features, support and appearance are right for you.
Asus released a few updated motherboards for Intel's Raptor Lake refresh. This includes our Dark Hero, a Z790 Formula ($749.99), Z790 Apex Encore for overclockers ($649.99), and some mid-range offerings like the ROG Strix Z790-E Gaming Wi-Fi II ($499.99) and Z790-F Gaming Wi-Fi II ($429.99). None of the ATX or ITX-size boards seem to get the update. However, several have the BIOS Flashback feature and / or could already be using a BIOS with support for the new processors.

Between our first Z790 refresh review (Gigabyte Z790 Aorus Master X) and this second review, one of the hoses on our AIO was clearly becoming loose, forcing us to swap coolers for safety reasons. We chose the Arctic Liquid Freezer II 420 for its extra performance and long tubes to reach our CPU on the test bench. The properly functioning cooler allowed our Intel Core i9-14900K to stretch its legs more than the 360mm AIO previously used. The results changed enough on some tests that we've gathered all new datasets using the new cooler, and we've added AMD's Ryzen 9 7950X results on the new test system to the charts.
Performance on our board using the new AIO was solid across our tests using the default configuration. Long-running multi-threaded tests, such as Cinebench R24, lets you to go over Intel's 253W limit out of the box for a short time (like most of the competition). It did well in the Procyon Suite, leading the pack in several tests. Gaming results were average among those tested so far. In short, the Z790 Dark Hero and its overkill power delivery and BIOS configuration allowed our flagship-class processor to do its job and set the standard for performance so far. But older, less-expensive options are still easy to recommend on our best motherboards list, at least for now.
Below, we'll dig into the details of the board and see how it performs with the new Intel Core i9-14900K processor and against a few other refreshed Z790 motherboards. We've made some updates and tweaks to our benchmarking suite as well, taking the opportunity to upgrade the OS, benchmarks and drivers (details below). But before we get into those details, we'll start by listing the specifications from Gigabyte.
Specifications: Asus ROG Maximus Z790 Dark Hero
Swipe to scroll horizontally
| | |
| --- | --- |
| Socket | LGA1700 |
| Chipset | Z790 |
| Form Factor | ATX |
| Voltage Regulator | 23 Phase (20x 105A SPS MOSFETs for Vcore) |
| Video Ports | (1) HDMI (v2.1) |
| USB Ports | (2) USB 3.2 Gen 2x2 Type-C (20 Gbps) |
| Row 6 - Cell 0 | (7) USB 3.2 Gen 2 (10 Gbps) |
| Row 7 - Cell 0 | (1) USB 3.2 Gen 1 Type-C (5 Gbps) |
| Row 8 - Cell 0 | (4) USB 3.2 Gen 1 (5 Gbps) |
| Network Jacks | (1) 2.5 GbE |
| Audio Jacks | (5) Analog + SPDIF |
| Legacy Ports/Jacks | ✗ |
| Other Ports/Jack | ✗ |
| PCIe x16 | (2) v5.0 (x16, x8/x8) |
| PCIe x8 | ✗ |
| PCIe x4 | (1) v4.0 (x4) |
| PCIe x1 | ✗ |
| DIMM Slots | (4) DDR5 8000+(OC), 192GB Capacity |
| M.2 Sockets | (1) PCIe 5.0 x4 (128 Gbps) / PCIe (up to 110mm) |
| Row 19 - Cell 0 | (4) PCIe 4.0 x4 (64 Gbps) / PCIe (up to 80mm) |
| Row 20 - Cell 0 | Supports RAID 0/1/5/10 |
| SATA Ports | (4) SATA3 6 Gbps (Supports RAID 0/1/5/10) |
| USB Headers | (1) USB v3.2 Gen 2x2, Type-C (20 Gbps, 60W PD/QC4+) |
| Row 23 - Cell 0 | (2) USB 3.2 Gen 1 (5 Gbps) |
| Row 24 - Cell 0 | (2) USB v2.0 (480 Mbps) |
| Fan/Pump Headers | (7) 4-Pin (CPU, CPU Opt, AIO Pump, Chassis) |
| RGB Headers | (3) aRGB (3-pin) |
| Row 27 - Cell 0 | (1) RGB (4-pin) |
| Diagnostics Panel | (1) Q-Code |
| Row 29 - Cell 0 | (1) Q-LEDs |
| Internal Button/Switch | Start, Flex, and Retry buttons, Alternate PCIe mode switch |
| SATA Controllers | ✗ |
| Ethernet Controller(s) | (1) Intel (2.5 GbE) |
| Wi-Fi / Bluetooth | Intel Wi-Fi 7 (2x2 be, 2.4/5/6 GHz, 320 MHz, BT 5.4) |
| USB Controllers | ASMedia ASM1074 |
| HD Audio Codec | Realtek ALC4082 (ESS ES9218 Quad DAC) |
| DDL/DTS | ✗ / DTS: Sound Unbound |
| Warranty | 3 Years |
Inside the Box of the Asus ROG Maximus Z790 Dark Hero
Along with the motherboard, Asus includes a slew of accessories to help get you started. You get the basics, a DDR5 fan holder, and more. Note, though, that the ROG Hyper M.2 add-in card found with the previous model is missing this time around. Below is a complete list of the included accessories.
ARGB RGB extension cable
(4) SATA 6Gb/s cables
Thermal pad for M.2
DDR5 fan holder
ASUS WiFi Q-Antenna
(3) M.2 backplate Q-Latch packages
(3) M.2 backplate Rubber Packages
Q-connector
ROG stickers
ROG key chain
M.2 rubber package
ROG VIP card
USB drive with utilities and drivers
Quick start guide
Design of the Z790 Dark Hero
Beginning with looks, the Dark Hero doesn't appear drastically different than the previous version, with most design changes done on the VRM heatsinks and the Polymo lighting area. The M.2 and chipset heatsink are also different, in part due to the physical configuration (all M.2 sockets are on the board now). Gone is the long heatsink covering two M.2 sockets along the bottom, replaced by one larger plate heatsink. The aesthetic here is updated as well, but the huge ROG symbol remains. Sadly, we don't see the screw-eschewing Q-Latch capability extend to the heatsinks, as we saw on the Z790 Aorus Master X. Those still require screws to remove. Even if it's not much different than the original Z790 Hero, we still like how the Dark Hero looks, and it blends in well with most builds.
Zooming in on the top half of the board, we first see the large VRM heatsink and the IO zone RGB lighting. Wedged between them are the two 8-pin EPS connectors (one required) to power the processor. The new Polymo RGB area lights up with an updated design that flashes between the ROG and Hero branding. The VRM heatsink has a lot of mass and a surface area, the latter due to the deep miter cuts. Again, it doesn't look much different than the Z790 Hero, but it is still just as effective, keeping the power delivery bits below running cool.
Moving past the busy socket area, we run into four unreinforced DRAM slots, with a solitary locking mechanism on top. Asus lists support up to DDR5-8000, a small improvement over the previous Hero that maxed out around DDR5-7800. It's fast, but the updated Gigabyte boards list even faster support (to DDR5-8266). As expected, we didn't run into any issues with our base DDR5-6000 kit. And even though our Team Group DDR5-7200 kit isn't on the QVL, it worked without issue by enabling the XMP profile.
Just above the DRAM slots, to the right of the top VRM heatsink, are the first four (of eight) 4-pin pump headers. Each header supports PWM- and DC-controlled devices with CPU_FAN and CPU_OPT automatically sensing which type of device is connected. The CPU, Chassis, and AIO Pump headers each output up to 1A/12W, which is enough for many users, but not exactly a lot. The W_PUMP header outputs 3A/36W, which is plenty for most custom water cooling pumps. I would like to see more output on some of these headers, but most users won't encounter problems.
In the upper-right corner, we spy Asus' Q-Code and Q-LED, designed to show users where a problem is during the POST process. The 2-character Q-Code lists more detailed codes, while the Q-LED's four LEDs (Boot, VGA, DRAM, and CPU) light up through POST. If there's a problem in one of those areas, the corresponding LED remains lit.
Working our way down the right edge, we run into the first 3-pin ARGB header. Below is a set of buttons for power, reset, and a Flex key you can assign different functionality. Next, we run into the main 24-pin ATX power lead and an 8-pin (6+2) PCIe connector, the latter to support 60W PD/QC4+ charging capability through the front USB Type-C port (limited to 15W otherwise). Below that is the front panel USB 3.2 Gen 2x2 20 (20 Gbps) Type-C connector. You'll also see Asus' Q-Latch button to unlock the top PCIe slot more easily.
Power delivery on the Z790 Dark Hero is the same as the previous Z790 Hero. It consists of 23 phases, with 20 dedicated to Vcore. Power comes from the EPS connector(s) and then goes onto a 20-channel Renesas RAA229131 PWM controller. From there, it moves to the 20x 90A Intersil ISL99390 SPS MOSFETs for the processor. Although it's not quite as overkill as others, the VRMs can support the new flagship Intel Core i9-14900K without worry. As is the theme in recent years, you'll run into the thermal limits of your cooling before power delivery hinders performance or overclocking.
On the bottom half of the board are the audio section, PCIe slots, and M.2 sockets. Starting on the left with audio, it doesn't get much better. The Z790 Dark Hero uses the flagship Realtek ALC4082 codec and an ESS 9218 Quad DAC. Anyone who doesn't find this implementation satisfactory is a true audiophile and needs a dedicated card solution.
In the middle of the board are two full-length PCIe slots and one x4 slot. The full-length slots both connect through the CPU and run at PCIe 5.0 speeds. The top slot runs up to PCIe 5.0 x16, while the bottom full-length slot maxes at x8. Note that M.2_1 shares bandwidth with the second slot. When enabled, the bottom PCIe slot is disabled, and the top slot breaks down to PCIe 5.0 x8.
Located in and around the PCIe slots are five total M.2 sockets. One big difference between the two Heroes is this newer version does away with the ROG Hyper M.2 card and puts all five M.2 sockets on the board. The top socket (M.2_1) under the large heatsink, fits 110mm modules, connects directly to the CPU and is your PCIe 5.0 x4 (128 Gbps) socket. Three of the four other M.2 sockets connect through the chipset (one also through the CPU), while all four support up to PCIe 4.0 x4 (64 Gbps) drives up to 80mm long. If you want additional speed or redundancy, the Dark Hero supports RAID0/1/5/10 modes.
Continuing along the edge, we find a horizontal front panel USB 3.2 Gen 1 (5 Gbps) connector and the four SATA ports below. Like with the M.2 drives, the SATA ports also support RAID0/1/5/10. Some users may find four SATA ports lacking, but if you're buying a $700 motherboard, chances are you've moved to or are moving to M.2 as your predominant storage medium anyway.
Across the bottom of the board are several exposed headers. You'll find the usual, like additional USB ports, RGB headers, a header for temperature and water flow probes, and a switch to adjust PCIe generations on the fly. Below is a complete list from left to right.
Alternate PCIe mode switch
Front panel audio
(2) 4-pin RGB header
3-pin ARGB header
(3) System Fan headers
(2) USB 2.0 headers
USB 3.2 gen 1 (5 Gbps) connector
System Fan 4/5
2-pin temperature sensor
(2) 2-pin water sensors headers
Water flow header
Front panel header
The Rear IO is the same as the Z790 Hero. The IO plate on the Z790 Dark Hero comes preinstalled on the motherboard, sporting a black background with white labels on the ports, which makes them easy to read. There are a total of 12 USB ports: 2x Thunderbolt 4 Type-C (40 Gbps, passes video as well), 6x 3.2 Gen 2 (10 Gbps, one Type-C) ports, and four 3.2 Gen 1 (5 Gbps) ports. On the left is a button to swap between BIOSes and a Clear CMOS button. Next to it is the HDMI port for video. On the right are the five-plug audio stack, the Wi-Fi 7 antenna connections, and, just above the USB ports, the Intel 2.5 GbE.
MORE: Best Motherboards
MORE: How To Choose A Motherboard
MORE: All Motherboard Content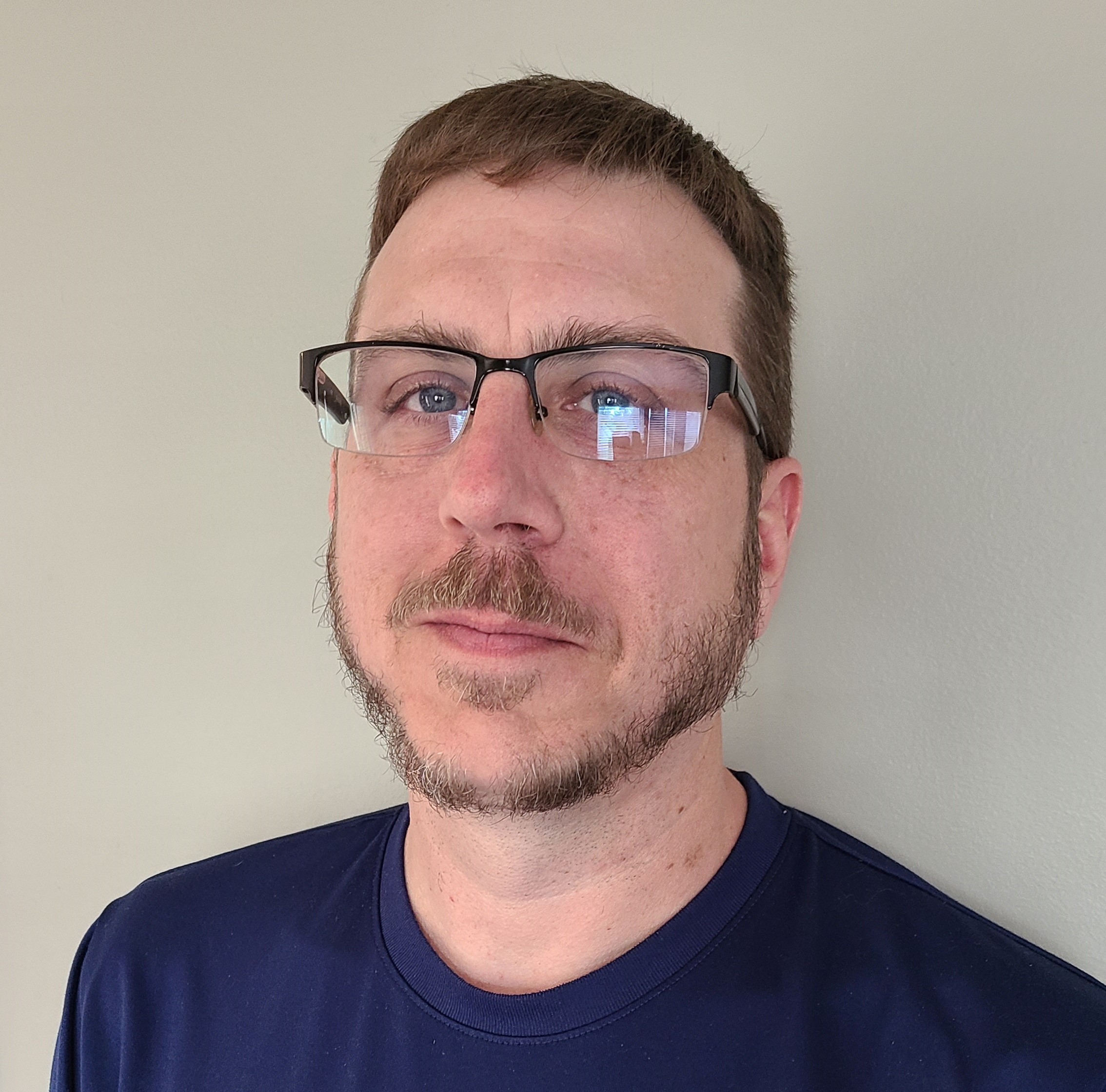 Joe Shields is a Freelance writer for Tom's Hardware US. He reviews motherboards.