Why you can trust Tom's Hardware Our expert reviewers spend hours testing and comparing products and services so you can choose the best for you. Find out more about how we test.
Our standard benchmarks and power tests are performed using the CPU's stock frequencies (including any default boost/turbo), with all power-saving features enabled. We set optimized defaults in the BIOS and the memory by enabling the XMP profile. The Windows power scheme is set to Balanced (default) for this baseline testing, so the PC idles appropriately.
To get the most out of the Intel Alder Lake chips, you need to be on Windows 11 with its updated scheduler. In most cases, Windows 10 performs well. However, some tests (Cinebench R20, Corona and POVRay) take a significant hit. In short, if you're going with Alder Lake, you should upgrade to Windows 11 for the best results across the board. That may change with patching and updates. We'll keep you posted.
Synthetic Benchmarks
Synthetics are a great tool to determine how a board runs, as identical settings should produce similar performance results. Turbo boost wattage and advanced memory timings are places where motherboard makers can still optimize for either stability or performance, though, and those settings can impact some testing.
Image 1 of 17
The Z690-Plus WIFI D4 kept up with most of the Z690 boards we've tested so far, despite it using DDR4. We did see some differences in performance, however. 7-Zip, for example, did well in decompression but struggled mightily to keep up in compression. DDR4 didn't affect CinebenchR23 or POV Ray, but the Procyon Suite that includes MS Office, video and photo editing benchmarks were slower overall by a couple percent.
AIDA test results were as expected, matching bandwidth from the previous DDR4 systems. Latency was a bit higher than Z590, but otherwise similar. In the end, the DDR4 system is a bit slower across some synthetic tests, but not all.
Timed Applications
Image 1 of 4
In the LAME test, the Z690-Plus WIFI D4 was slower than the other Alder Lake, finishing the benchmark in 9.90 seconds, just over 0.2 seconds slower than the MEG Z690 Unify that ran the test in 9.68 seconds. The Gigabyte Aero G DDR4 was slower in part due to it running Gear 2 on the memory.
On the other hand, Corona showed our Asus board as the fastest result so far at 51 seconds, an impressive showing. Both x264 and x265 Handbrake transcoding were slower than average, but nothing was alarming in these results.
3D Games and 3DMark
Image 1 of 4
With the launch of the Z690 chipset, we've updated our game tests. We've updated Far Cry: New Dawn to Far Cry 6 and shifted from F1 2020 to F1 2021. We run the games at 1920x1080 resolution using the Ultra preset (details listed above). As the resolution goes up, the CPU tends to have less impact. The goal with these settings is to determine if there are differences in performance at the most commonly used resolution with settings most people use or at least strive for. We expect the difference between boards in these tests to be minor, with most falling within the margin of error differences. We've also added a minimum fps (frames per second) value, as that can affect your gameplay and immersion experience.
In F1 2021, the Z690-Plus WIFI D4 averaged 166 fps, with minimums of 141 fps, which is higher than average. In fact, the 166-fps value is the fastest we've seen so far. Far Cry 6 averaged 134 fps, with minimums of 124 fps. The minimum fps here is one of the higher we've seen, while the average result is a frame or two slower than the rest. It would likely be impossible to tell the difference between boards when gaming, unless you're staring at the frame counter.
Our trend of not seeing a significant difference continues in our synthetic gaming benchmarks. 3DMark Time Spy scored 14,327 (second lowest), while in Fire Strike Extreme, the 16,938 score is average even among DDR5 boards. Here again, with DDR4, the difference between the tested DDR5 boards is negligible.
Power Consumption / VRM Temperatures
We used AIDA64's System Stability Test with Stress CPU, FPU and Cache enabled for power testing, using the peak power consumption value. The wattage reading is from the wall via a Kill-A-Watt meter to capture the entire PC minus the monitor. The only variable that changes is the motherboard; all other parts are the same.
At idle, our Z690-Plus WIFI D4 used 54W, one of the more efficient results. Load wattage peaked at 287W, which falls around the average for Z690 motherboards we've tested so far. Depending on the board and its default settings, you may see similar power and temperature profiles between stock and overclocked situations, and we run into that here. Leaving the board to its own devices yields the same 4.9/3.7 GHz clocks as the others, so we're all set there. That said, in most cases, it would be difficult to see the difference in your electric bill.
Image 1 of 4
VRM temperatures on our Z690-Plus WIFI D4 peaked below 56 degrees Celsius during stock testing and a lower 52 degrees Celsius when overclocked (thanks the stock operation using higher voltage than necessary for overclocking). Even though the heatsinks are not actively cooled, the temperatures were well within the operating spec of the VRMs, matching the results of other boards. The only thing that will hold you back is the cooling solution and limits of the CPU.
Overclocking
Overclocking with Alder Lake is a bit different than we're used to due to the hybrid core configuration. Now, you can overclock the P and E cores separately, though they both use the same voltage domain. You can push one and not the other, or both, so there's some flexibility. To that end, we set an overclock to 5.1 GHz across all P-cores and 4.1Ghz on all E-cores. This yields a 200 MHz bump on the P-cores and a 400 MHz increase on the E-cores. We're topped out on the P-cores, primarily due to temperatures, but the more efficient E-cores still have some headroom.
Overclocking with the Z690-Plus WIFI D4 with the flagship 8+8-core/24-thread i9-12900K proved painless. Since we've found our required voltage with the Z690 Hero, we plugged in that 1.25V value for Vcore, adjusted LLC to minimize vdroop (there wasn't a lot), and tested successfully. The 80A VRMs on this lesser-priced Z690 option handled our overclocking without flinching.
Final Thoughts
After our first experience benchmarking with DDR4, we learned that it performs on par or negligibly lower than average in most cases. While there are some examples where performance is noticeably slower, for the most part, you wouldn't know the difference without looking at the metrics--or the model number on your DIMMs. But the Asus TUF Gaming Z690-Plus WIFI D4 is more than just an inexpensive motherboard. For $289.99, you get PCIe 5.0 and Alder Lake support, an increase to four total M.2 sockets, 2.5 GbE and integrated Wi-Fi 6, more capable power delivery, an updated appearance, and support for Alder Lake processors.
Even though not much has changed on the surface, this more-affordable board allowed our flagship i9-12900K processor to reach its maximum potential when using DDR4. Gaming performance was some of the best we've seen so far, while 7Zip-compression showed a significant performance loss. Outside of running slower than average in the Procyon test suite, any other benchmarks were within striking distance to our DDR5 results. In other words, you can save quite a bit of money by getting a less-expensive DDR4-based Z690 option and reusing or buying the less costly and, importantly, available-in–stores DDR4.
As far as competition goes, there are several Z690 boards around the $300 price point, including a DDR5 option. At $289.99, the ASRock Z690 Extreme WiFi is priced the same but includes Wi-Fi 6E and eight SATA ports. The MSI MAG Z690 Tomahawk DDR4 is priced at $299.99 and includes four M.2 sockets, six SATA ports, and the latest Realtek ALC4080 codec. Last, the Gigabyte Z690 Aero G (review coming soon) at $289.99. The Gigabyte supports four M.2 sockets, six SATA ports, includes the latest Realtek audio codec, and is arguably the best-looking board of the group. All of these are capable, but the best one for you depends on your use model. If you need more than six SATA ports, the ASRock is available. Or if you require four M.2 sockets, the MSI Tomahawk and Asus have you covered.
Ideally, I would like to see at least two more USB Type-A ports on the rear to bring the total to eight, but that's hardly a dealbreaker for most. Another potential shortcoming is the four SATA ports. Although M.2-type storage is becoming more popular and affordable, HDDs and SATA-based SSDs are stll very common, and four ports may not be enough for some.
In the end, the Asus TUF Gaming Z690-Plus WIFI D4 is a well-rounded budget motherboard. Since it uses DDR4, its price is lower and you can save money by using an existing DDR4 RAM kit. As we've seen here and in our Intel Core i9-12900K review, the performance difference between DDR4 and DDR5 is, in most cases, negligible in that you'll only notice a difference if you're looking for it. If you're looking to upgrade to Z690 but don't want to go all-in on DDR5 due to cost and lack of availability, The Z690-Plus WIFI D4 is an excellent option to start your Z690 build with.
MORE: Best Motherboards
MORE: How To Choose A Motherboard
MORE: All Motherboard Content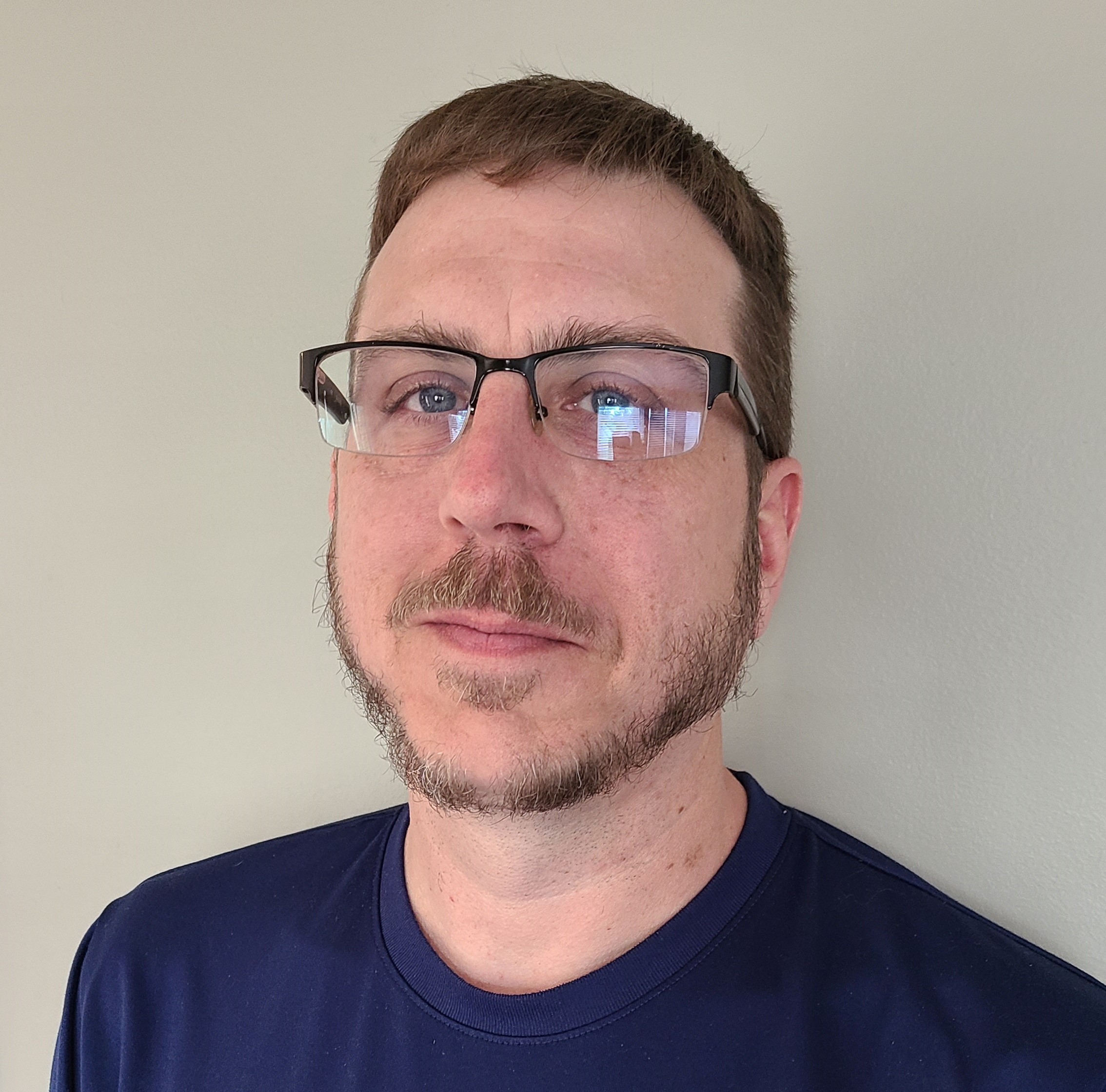 Joe Shields is a Freelance writer for Tom's Hardware US. He reviews motherboards.
At $289.99

, the Asus Z690-Plus WIFI D4 is a well-rounded board that

will let you jump into Alder Lake for a lot less money by using DDR4.

Yeah, soooo much less! Amazing! You could even say cheap, right? /s :rolleyes:

Just because half a million $$$ is "a lot less money" than a million $$$, does not mean is cheap or even a good price. That's the logic this article implies...

Let's face it Alder Lake will not have any amazing price/perf/features motherboards at any tier, as also show by the news of the pathetic B660s prices and their lack of basic features, like CPU OC. Somethig that mid tier AM4 motherboards have had for years now (since B350 actually)...

Reply