Cooler Master's CK720 is a solidly-built hot-swappable mechanical gaming keyboard, but it will have a hard time competing in the highly-saturated mechanical keyboard market.
Pros
+

Software is optional

+

Excellent sound-dampening

+

Bright RGB

+

Hot-swappable

+

Removable top plate
Cons
-

Frustratingly tight USB-C port

-

After market top plates are hard to find

-

Can be hard to find for a good price
Why you can trust Tom's Hardware Our expert reviewers spend hours testing and comparing products and services so you can choose the best for you. Find out more about how we test.
Cooler Master is one of the first names that comes to mind when you think of groundbreaking PC hardware, from the original HAF X case to the Evo 212 CPU cooler. But the company has yet to make a splash in the mechanical keyboard market.
The Cooler Master CK720 is a 65-percent mechanical keyboard that comes ready to go with double-shot PBT keycaps, a sound-dampening silicone pad, and a hot-swappable PCB with 5-pin switch support. It also features per-key RGB, surprisingly good plate-mount stabilizers, flip-up feet, and a rotary knob. The CK720 is available in "space gray" with black keycaps or "silver white" with white keycaps and retails for a reasonable $100, but will it land a spot on our best keyboards page? Let's find out.
Specs
Swipe to scroll horizontally
| | |
| --- | --- |
| Switches | Kailh Box V2 Brown |
| Lighting | Per-key RGB |
| Onboard Storage | Yes |
| Media Keys | Knob or programmable |
| Connectivity | USB Type-C to Type-A |
| Cable | 6 ft, USB-C to USB-A, detachable |
| Additional Ports | N/A |
| Keycaps | Double-Shot PBT |
| Software | Master Plus+ |
| Dimensions (LxWxH) | 13.15 x 4.65 x 1.46 inches / 334 x 118 x 37mm |
| Weight | 2.09 lbs / 950g |
| MSRP / Price at Time of Review | $100 |
Design of the Cooler Master CK720
The Cooler Master CK720 is a hot-swappable mechanical keyboard with a 65-percent layout featuring highly-adjustable RGB, a rotary knob, and silicone padding for noise dampening. The 65-percent footprint is showing up more in the mechanical keyboard market because of its smaller size — which is still practical, thanks to the inclusion of arrow keys.
This is Cooler Master's first attempt at creating an enthusiast board. The CK720 is a bit longer than other 65-percent boards, measuring 13.15 inches (334mm) long by 4.65 inches (118mm) wide by 1.46 inches (37mm) tall. By comparison, the HyperX Alloy Origins 65 is 12.4 inches (315mm) long, while the Meletrix Zoom65 is 12.8 inches (325.12mm) long. The CK720 is a little longer than the Drop Sense75, which is 13 inches (330.2mm) long — and the Sense75 is (as the name suggests) a 75-percent layout keyboard. I didn't necessarily find this extra length to be an issue, but if you're looking at a 65-percent keyboard to save space, just know that this is not the most compact 65-percent keyboard on the market.
This extra space allows for some separation between the arrow keys and the navigation keys, which gives you a less-cramped layout than smaller boards (such as the Alloy Origins 65). There's also a metal, clickable volume knob in the upper right corner. I liked this wheel a lot because it was notched for precise adjustment and didn't wobble around — and it was even configurable.
The bottom of the case is plastic and features two sets of flip-up feet, which angle the keyboard up an extra three or five degrees (the wedge-shaped case has a default angle of five degrees). Combined with the silicone padding in the case, the plastic bottom provides a deeper sound to each keystroke, which I enjoyed.
The Cooler Master CK720 comes with your choice of three flavors of Kailh Box switches — red (linear), white (clicky), or brown (tactile). My review model featured brown switches. The CK720 has double-shot PBT keycaps with transparent legends that allow for RGB shine-through and printed side legends that indicate secondary inputs, such as RGB presets and layer-swapping. The keycaps do the job, but they're pretty thin. The keyboard is bundled with Cooler Master's Master Plus+ software, but it comes with these secondary inputs pre-bound, and the company says the software is completely optional. I personally love this, because I hate when peripherals are strangled by mandatory software (you know what I'm talking about).
On the left side of the CK720, there is a plastic tab that hides a metal hinge. The metal hinge allows you to remove the board's top plate. Cooler Master says this lets you swap out the plate with others of different colors — but I haven't been able to find any plates sold separately and this board has been out for a while. It doesn't seem like Cooler Master is planning on releasing alternate plates any time soon.
Like most mechanical keyboards these days, the CK720 connects via USB-C. I must warn you though — do NOT lose the included cable. The cut-out for the cable is tiny — just a few millimeters wider than the USB-C cable, and none of my other Type-C cables fit the board. I'm assuming Cooler Master did this to trap you into buying its coiled aviator cable — which looks great and is only $18, but this is still a frustrating situation for consumers.
Typing and Gaming Experience on the Cooler Master CK720
The CK720 comes with Kailh Box V2 switches in red (linear), brown (tactile), or white (clicky), and also features a hot-swappable PCB in case none of the switch choices are to your liking. My review sample came with Kailh Box V2 Brown switches, which feel like clones of Cherry MX Brown switches — slightly tactile and light, with an actuation force of 45g. I think these switches are perfect for gaming, as the light actuation force aids in quick weapon swaps.
The keyboard has double-shot PBT keycaps in an OEM profile. While they didn't do much for me in terms of looks, I found them to be very convenient when toggling the board's secondary keybindings, as the default secondary legends are printed on the sides.
The keyboard features Cooler Master's new pre-lubed, plate-mounted stabilizers. Plate-mounted stabilizers get a bad rap in the mechanical keyboard community, but my experiences with plate-mounted stabs have always been stellar — and the CK720's stabs are no exception (and they're even purple, which is funky). I didn't hear any ticking, and the spacebar sat level.
To test the CK720's performance as a gaming keyboard, I loaded up one of my favorite indie titles: Ready or Not. The CK720 performed flawlessly — I didn't experience any lag or issues with connection. The volume knob was also handy, as the game can get very loud when playing on an indoor map.
As for typing, the CK720 is a tray-mount board, so the bottom-out is stiff, but that's also how most gaming keyboards are at the moment. The keyboard comes with built-in sound-dampening materials: a layer of silicone between the switch plate and the PCB, as well as another layer between the PCB and the bottom of the case. This approach seemed to work very well, as I never heard any case or spring ping while typing.
Software for the Cooler Master CK720
Although Cooler Master says its Master Plus+ software is entirely optional, you can use it to remap keybindings, record macros, and customize the keyboard's RGB lighting. Master Plus+ takes about a minute to boot, but once it's up and running it's fairly simple to use.
Image 1 of 2
The CK720 allows for keymapping, RGB customization and macro recording. While I didn't find the software to be strictly necessary, I would probably remap the PgUp and PgDn keys to something more practical if I were to use this keyboard every day. Master Plus+ makes key mapping very easy, but only for the first layer of keys — it doesn't seem like the second layer can be remapped. Once you've mapped the keys to your liking, you can save it directly to the hardware — the keyboard supports up to four profiles.
The keyboard comes with 11 RGB color themes, from static color to "fireball," but I was disappointed to find that the lighting is otherwise limited. The board doesn't link up to your hardware's temperature or sync to music being played, for example.
Bottom Line
The Cooler Master CkK72o is a solid mechanical keyboard, but I don't think it can compete in the hot-swappable keyboard market — mechanical keyboard enthusiasts are looking for gasket-mount layouts, not tray-mounts. I have a lot of respect for the CK720's sound-dampening silicone padding and tray-mounted stabilizers, as well as the "optional" software, but recently we've seen some gasket-mount keyboards from mainstream gaming companies — such as Asus' ROG Azoth and Razer's BlackWidow V4 75%.
Despite its lack of competitiveness, I would recommend the Cooler Master CK720 to anyone looking for a 65-percent mechanical keyboard with a hot-swappable PCB, so long as you can find it for a decent price.
MORE: Best Gaming Keyboards
MORE: How to Pick Keycaps for Your Mechanical Keyboard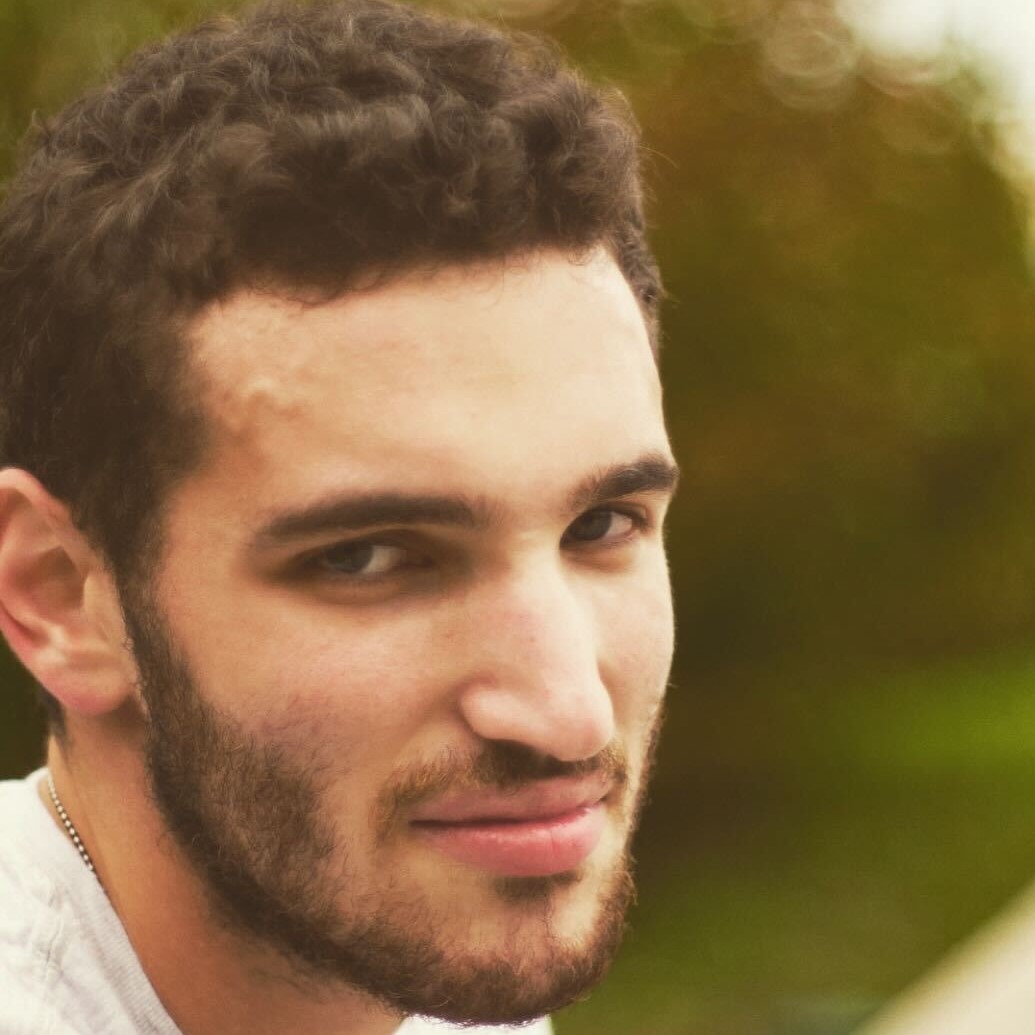 Myles Goldman is a freelance writer for Tom's Hardware US. He reviews keyboards and cases.
I am surprised this keyboard only got 3/5 stars. I feel like the article was more or a 3.5 or 4 star product.

Reply

IMHO idk about quality of Cooler Master Products except Cooling Solution, Fan, Cooling Pad and others but this keyboard suprisingly good for decent price it's come with hot swap and additional wrist rest. I hope there's a non-bundle version without wrist rest for more cheaper price so I can says it's gonna be Solid 4.5/5.0

Reply