The Lenovo ThinkPad X1 Carbon Gen 11 is one of the best business ultrabooks, with strong quality, performance, and battery life. It suffers only from a base screen that could be brighter and, and you should be sure to get it on a (frequent) sale.
Pros
+

Top-notch build quality

+

Strong performance

+

Long battery life

+

Excellent input devices and speakers
Cons
-

Base screen could be brighter
Why you can trust Tom's Hardware Our expert reviewers spend hours testing and comparing products and services so you can choose the best for you. Find out more about how we test.
Lenovo's ThinkPad X1 Carbon (Gen 11) is its flagship business laptop, but there's nothing holding this well-rounded machine from being used at home or school. This laptop is first-rate in almost every way, from its stellar build quality to its best-in-class input devices, connectivity, and battery life. Its standard screen is a little on the dim side, but Lenovo offers an OLED panel if picture quality is paramount. Overall, the ThinkPad X1 Carbon easily ranks among our best ultrabooks. Just be sure to catch it on one of Lenovo's on-again, off-again sales to get the best value.
Design of the Lenovo ThinkPad X1 Carbon (Gen 11)
Lenovo's ThinkPads have maintained their familiar design language for decades, and it still works. The X1 Carbon blends classic and modern, with an ultra-slim chassis and screen bezels.
At 12.43 x 8.76 x 0.60 inches and 2.48 pounds, the X1 Carbon is slightly larger than the 13.5-inch HP Dragonfly G4 (11.7 x 8.67 x 0.64 inches, 2.2 pounds), the 13.3-inch Asus ZenBook S 13 OLED (11.6 x 8.52 x 0.43 inches, 2.2 pounds), and the 13.3-inch Dell XPS 13 (9315) (11.63 x 7.86 x 0.55 inches, 2.59 pounds). Those laptops all have smaller screens, though, so in that sense the ThinkPad's proportions are admirable.
The X1 Carbon may look like it's made of plastic, but handling this laptop instantly tells you otherwise. Its carbon fiber and magnesium chassis feels cool (temperature-wise), smooth, and very strong. I observed almost no flex in the chassis when I pressed down on the palm rest with my fingers. The lid is also exceptionally rigid and I appreciate that it can be opened one-handed.
Connectivity is also one of the X1 Carbon's strengths, with two Thunderbolt 4 (USB Type-C) ports, a pair of 5 Gbps USB Type-A ports, one HDMI 2.1 video output, and a 3.5 mm headphone/microphone jack. For wireless, there's Wi-Fi 6E and Bluetooth 5.1 from an Intel AX211 networking card. WWAN (4G/5G) is optional and not present on our unit.
Image 1 of 2
Lenovo ThinkPad X1 Carbon (Gen 11) Specifications
Swipe to scroll horizontally
| | |
| --- | --- |
| CPU | Intel Core i7-1355U (2 Performance cores, 10 Efficient cores, 5.0GHz Turbo Boost) |
| Graphics | Intel Iris Xe integrated GPU |
| Memory | 16GB LPDDR5-6400 |
| Storage | 512GB PCIe Gen 4 SSD |
| Display | 14-inch, 1920 x 1200, 16:10, IPS, Touch, 60Hz |
| Networking | Intel Wi-Fi 6E AX211 + Bluetooth 5.1 |
| Ports | 2x Thunderbolt 4 (USB-C), 2x 5 Gbps USB-A, 1x HDMI 2.1, 1x 3.5 mm headphone/microphone |
| Camera | 1080p w/ IR and privacy shutter |
| Battery | 57 WHr |
| Power Adapter | 65 watts (Type-C connector) |
| Operating System | Windows 11 Pro |
| Dimensions (WxDxH) | 12.43 x 8.76 x 0.60 inches (315.6 x 222.5 x 15.36 mm) |
| Weight | 2.48 pounds (1.12 kg) |
| Price (as configured) | $1,588.95 (during sale) |
Productivity Performance on the Lenovo ThinkPad X1 Carbon Gen 11
We tested the ThinkPad X1 Carbon (Gen 11) with an Intel Core i7-1355U processor, Intel Iris Xe integrated graphics, 16GB of RAM, and a 512GB SSD. This configuration should tackle office productivity with ease and is capable of more demanding tasks, such as light photo editing.
The X1 Carbon will face the Asus ZenBook S 13 OLED with the same CPU (Core i7-1355U), the HP Dragonfly G4 with a slightly uprated Core i7-1365U, and the Dell XPS 13 (9315) with an older Core i5-1230U.
Image 1 of 3
The X1 Carbon started off with first-place numbers in Geekbench 5, a cross platform CPU-focused test. It narrowly edged out the Asus in the single-core test (1,835 versus 1,828 points) and ran away in multi-core (8,628 versus 7,494 points). The HP was notably well back from where we expected it to be, given its theoretically stronger CPU.
The X1 Carbon also dominated the Handbrake video transcoding test, finishing in 9 minutes and 8 seconds versus the 11 minutes and 11 seconds of the next-best Asus. This test again saw the HP trailing the X1 Carbon by a wide margin.
Our 25GB file transfer test was another excellent showing for the X1 Carbon, where it averaged 1,703.89 MBps to beat the Asus (1,559.70 MBps). The Dell and HP laptops didn't even break 1,000 MBps.
We ran 20 iterations of Cinebench R23 to thermally stress test the ThinkPad X1 Carbon. It started with 5,828.34 points and dipped to 5,231.24 points before rebounding to around 5,500 points, at which point it levelled off and ever so gradually decreased to 5,278.8 points on the last run. Not seeing a lot of fluctuation is a good indicator of stable performance. During the test, the Core i7's Performance cores averaged 2.3 GHz and the Efficient cores reached 1.65 GHz. The processor's average temperature was 70.1 degrees Celsius.
Display on the Lenovo ThinkPad X1 Carbon (Gen 11)
The ThinkPad X1 Carbon's five screen options start with a 1920 x 1200 IPS non-touch panel rated for 400 nits. The next panel up, which our review unit was configured with, adds touch (a $60 upgrade on customizable models), and up from there is a 500-nit touch panel with Lenovo's ePrivacy feature ($164). The other two options are a 300-nit 2240 x 1400 panel (strangely, $15 cheaper than the base screen as of this writing) and a 400-nit 2880 x 1800 OLED screen ($104), neither of which support touch.
The picture quality of the 1920 x 1200 touch display satisfies for productive purposes, with stark whites and deep blacks; the command prompt, for instance, doesn't look gray at all. Its brightness is adequate in any indoor situation; I tended to use it at 6 or 7 out of 10 brightness in low light. Color coverage is the display's biggest problem. In the Barbie trailer, none of the movie's wild colors, especially pink, stood out, and I noticed a similar lack of enthusiasm in Marvel trailers. The OLED option would almost certainly offer superior color coverage, though you'll lose touch support.
The 327 nits of brightness we measured from the X1 Carbon was the lowest in the group, trailing the Asus (373 nits) and the HP (391 nits), though none of them caught the brilliant XPS 13 (460 nits). Color coverage also wasn't the ThinkPad's strong point, with 69.8% DCI-P3 coverage versus 80.2% from the leading HP.
Keyboard and Touchpad on the Lenovo ThinkPad X1 Carbon (Gen 11)
I consider ThinkPad keyboards to be the gold standard for laptops, and the ThinkPad X1 Carbon doesn't change my mind. Its keys offer fabulous tactile feedback mainly because of their ample travel distance, something many thin laptops sacrifice. The feel isn't rubbery at all, with a well-defined stopping point so your fingers know when keys are fully pressed. I managed 112 words per minute with 99% accuracy in the Monkeytype typing test, a very good result for me.
The keyboard layout is also the best in the business, with Home, End, Insert, and Delete keys clustered at top right and arrow keys that are properly separated into their own cluster – no half-height up and down sandwiched between full-size left and right keys here. The Lenovo Commercial Vantage app lets you assign a custom function to the F12 key, and the Fn and Ctrl keys can be swapped if you're not a ThinkPad diehard.
The keyboard's two levels of white backlighting (toggled via Fn + Spacebar) work very well in low light; my only nitpick here is that the volume mute LED in the F1 key and the microphone status LED in the F4 key are too bright. I prefer to keep my laptop's speakers muted unless I'm using them, but in the X1 Carbon's case, I kept the volume at 2% so I didn't have to see that LED. Ideally, those LEDs would have been a different color (say, orange) to be less intrusive. The power button, which doubles as a fingerprint reader, also has one of those bright LEDs.
The X1 Carbon's touchpad looks a little undersized, but the top portion of it is taken for the left-, center-, and right-click buttons for the TrackPoint pointing stick in the keyboard center. ThinkPads are just about the only laptops that offer one anymore, and I, for one, applaud Lenovo for keeping it around. Unlike a traditional mouse or touchpad, you never have to move your fingers from the keyboard to navigate. The center-click button is especially useful for creative apps and scrolling.
The touchpad itself is a delight to use, with a smooth anti-glare surface and quiet tactile clicks. I had no accuracy issues and it didn't accidentally register when I brushed my palms against it.
Audio on the Lenovo ThinkPad X1 Carbon (Gen 11)
The ThinkPad X1 Carbon's Dolby Atmos-tuned speakers produce bigger sound than I thought a laptop this size could produce. I enjoyed the vocal clarity and separation in "Something Just Like This" by the Chainsmokers and Coldplay. The bass is on the flat side, but it's there. I didn't notice any distortion up to at least 80% volume, which is plenty loud to entertain two people watching a movie. In Ford V Ferrari, cars zooming by and the crash scenes seemed exciting and didn't make me think about picking up my headphones.
The included Dolby Access app provides custom EQ and three excellent EQ settings: balanced (the default), detailed, and warm. Balanced was my favorite, but Warm smooths out the sound (think less harsh treble), which I preferred listening to "Cold" by Crossfade. Detailed is the opposite (it boosts treble), though I found these speakers offered plenty of clarity and I didn't use it much.
Upgradeability of the Lenovo ThinkPad X1 Carbon (Gen 11)
Five Philips-head screws secure the ThinkPad X1 Carbon's base cover. I was able to use my fingers to get under the rear lip of the panel (towards the display hinge) and pop the clips loose. The panel is hinged at the front, so it must be pried up starting at the back.
Upgrades in the ThinkPad X1 Carbon are limited to its battery and M.2 2280 SSD; the latter is covered with a heatsink. The RAM and even the wireless card are soldered, which is disappointing but commonplace for ultra-thin laptops.
Battery Life on the Lenovo ThinkPad X1 Carbon (Gen 11)
The ThinkPad X1 Carbon lasted an impressive 13 hours and 45 minutes in our battery rundown, which consists of web browsing, streaming video, and running graphics tests while connected to Wi-Fi with 150 nits of screen brightness.
The XPS 13 came close (13 hours and 11 minutes), the HP slotted in just behind (12 hours and 44 minutes), and the Asus took a distant last place (10 hours and 45 minutes). The ThinkPad's 57 WHr battery and larger 14-inch screen make its result all the more impressive; by all accounts, the HP and its 68 WHr battery ought to have lasted longer.
Heat on the Lenovo ThinkPad X1 Carbon (Gen 11)
Slim laptops tend to get hot under load, but not the ThinkPad X1 Carbon. We measured surface temperatures while running 20 iterations of the Cinebench R23 benchmark. The keyboard reached 84.9 degrees Fahrenheit (29.39 Celsius) between the G and H keys and the touchpad was about room temperature, at 68 F (20 C). Meanwhile, the warmest temperature on the underside of the laptop was 94.6 F (34.78 C).
The quietness of this laptop also impressed; I could barely hear the fans sitting in front of the laptop. The fans rarely engaged during normal web surfing.
Webcam on the Lenovo ThinkPad X1 Carbon (Gen 11)
The X1 Carbon's standard 1920 x 1080 webcam has flanking microphones and infrared (IR) support for Windows Hello facial recognition. It also has a sliding privacy shutter.
The camera showed sharp enough detail that I could reach my Apple Watch face from several feet away. It also handled different lighting well, not blowing out highlights in well-lit areas and not showing noticeable grain in low light. It also kept consistent focus on my face.

Some business notebooks, like the HP Dragonfly G4, have moved to a 5MP webcam for higher resolution during video calls. It would be nice to see Lenovo catch up, even though the 1080p sensor is quite good.
Software and Warranty on the Lenovo ThinkPad X1 Carbon (Gen 11)
The ThinkPad X1 Carbon is free of unwanted apps and trial software. Most of the usual preloaded Windows 11 freebies, such as TikTok and Instagram, are not installed, though I did see Spotify.
Lenovo Commercial Vantage is the most important included app. It shows warranty status and checks for system updates, and it can also check your Wi-Fi security and perform diagnostics. The app also has advanced settings; there's a smart charge feature that limits battery charge to extend battery lifespan. On the input side, the Fn and Ctrl keys can be swapped and you can also assign a custom function to the F12 key as I noted before.
The other important included app is Dolby Access, which I detailed in the audio section above.
Lenovo covers the ThinkPad X1 Carbon Gen 11 with a one-year warranty and onsite service. Preconfigured models often have three years of coverage, so if one seems more expensive than the other, that's probably why.
Lenovo ThinkPad X1 Carbon (Gen 11) Configurations
The base model ThinkPad X1 Carbon Gen 11 has an Intel Core i5-1335U processor, a 1920 x 1200 non-touch screen, Intel Iris Xe integrated graphics, 16GB of RAM, a 512GB SSD, and Windows 11 Pro; it was $1,434.95 on Lenovo.com at this writing. The model we tested bumped the CPU to a Core i7-1355U and added touch functionality, coming in at $1,588.95. A higher-end configuration with an Intel vPro-enabled Core i7-1365U and 32GB of RAM, and a non-touch screen, was $1,775.95. With Lenovo's frequent sales on its own website, these prices may change by time you check.
The X1 Carbon is customizable on Lenovo.com and countless preconfigured models are available through channel partners, such as CDW. Customized models offer up to the Core i7-1370P processor, 64GB of RAM, 2TB of storage, and 4G/ 5G WWAN.
Screen options start with a 1920 x 1200 non-touch panel rated for 400 nits. The model we tested added touch to that, while a third panel ups the brightness to 500 nits and includes ePrivacy to restrict the screen's viewing angles. Lenovo also offers a 2.2K (2240 x 1400) 300-nit IPS panel and a 2.8K (2880 x 1800) 400-nit OLED panel, neither of which support touch.
Lenovo's sales fluctuated wildly during our review process; our configuration's $2,889.00 MSRP was discounted to $1,588.95 before jumping back to MSRP and then going back to $1,588.95, all within the space of two weeks. The sales appear to change weekly, so a little patience can yield big savings. At CDW, it's currently listed for $1,759.99 with a $2,069 advertised price.
Bottom Line
Lenovo's ThinkPad X1 Carbon (Gen 11) is a first-class business laptop that works equally well outside the office. It might be the ultimate 14-inch laptop for productivity, with a stellar keyboard and touchpad and long battery life. It's also very strong, thanks to a carbon fiber and magnesium chassis. Few laptops are better built than this one.
Our only real complaint about this laptop is its relatively dim base screen, but that can be remedied by opting for one of the other panel options, especially the OLED panel. (Which, unfortunately, doesn't offer touch support and may cost you more money.) The X1 Carbon also lacks upgradeable memory, a trait it shares with the HP Dragonfly G4. The latter is well worth considering alongside this ThinkPad since it offers just as good of quality and a taller 3:2 screen, though it can't match the ThinkPad's unplugged stamina and tends to be more expensive. Overall, the ThinkPad X1 Carbon (Gen 11) is extremely well-rounded and earns our top recommendation. Just be sure to watch Lenovo's sales.
MORE: How to Buy a Gaming Laptop
MORE: Best Gaming PCs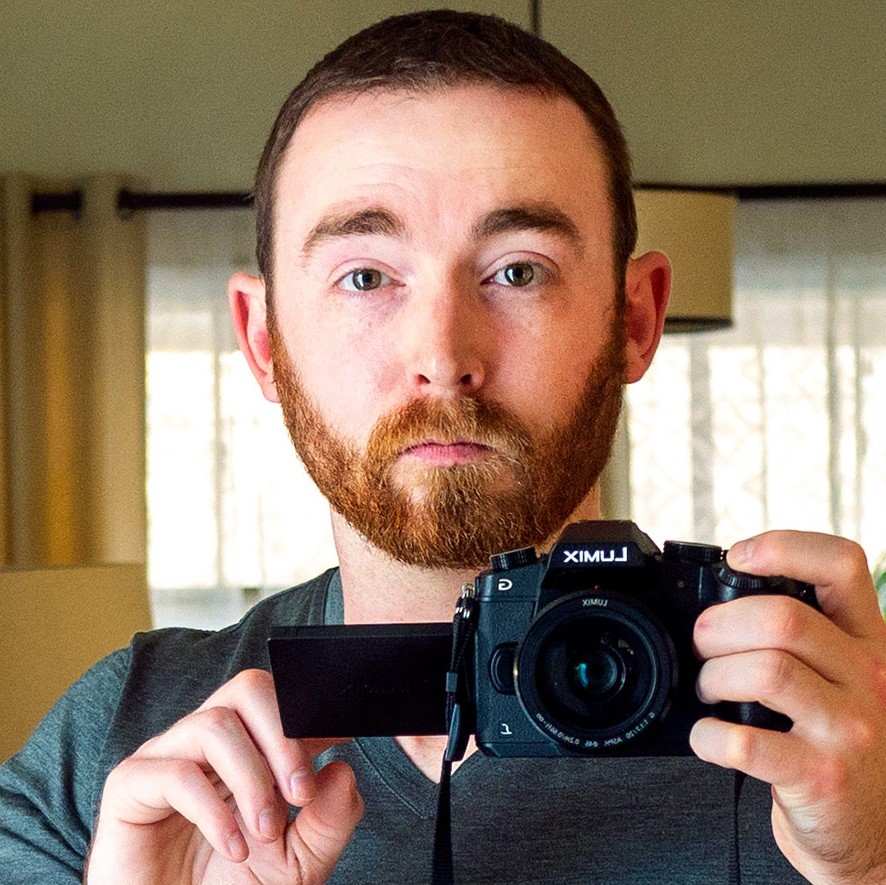 Freelance Reviewer - Laptops
Charles Jefferies is a freelance reviewer for Tom's Hardware US. He covers laptop PCs, especially gaming models.