The BlackWidow V4 Pro is designed to do it all — gaming, typing, streaming, you name it — by bringing back the features we've been missing recently: dedicated macro keys and media keys, USB passthrough, and extra-glowy RGB lighting.
Pros
+

Plush, padded wrist rest that extends keyboard's underglow by 20 RGB zones

+

Programmable multi-function "Razer Command Dial"

+

Eight dedicated macro keys

+

8,000 Hz max polling rate
Cons
-

ABS keycaps may not last long

-

Macro keys disabled by default

-

Customization is very software-dependent
Why you can trust Tom's Hardware Our expert reviewers spend hours testing and comparing products and services so you can choose the best for you. Find out more about how we test.
There are gaming keyboards that focus primarily on performance, or size, or wireless convenience, and then there are gaming keyboards that try to be everything and more. Razer's BlackWidow line of keyboards has always been the latter (and is always, subsequently, somewhere on our list of best gaming keyboards) — customizable RGB-infused mechanical gaming keyboards packed with features. And the BlackWidow V4 Pro is all of that... and somehow more.
The Razer BlackWidow V4 Pro — that's right, this is Razer's first V4 product — is a full-size wired mechanical gaming keyboard that pulls out all the stops. It's got a volume roller and four dedicated media keys, as well as eight dedicated macro keys/buttons (five keys and three side buttons), plus a tactile, multi-function "Razer Command Dial," that can be programmed with up to 100 custom modes. It also comes with a detachable, plushly-padded wrist rest that extends the keyboard's underglow with 20 additional RGB zones when attached.
The BlackWidow V4 Pro is available now, with a premium (but expected) $230 price tag.
Design and Construction of the BlackWidow V4 Pro
The BlackWidow V4 Pro is a full-size wired mechanical keyboard with a matte black aluminum alloy top plate and a plastic chassis. It comes with a detachable padded wrist rest in textured black leatherette, with Razer's iconic triskelion snake logo embossed in the center. It's larger than your average full-size keyboard thanks to a row of dedicated macro keys, as well as a programmable "Razer Command Dial" (more on this later), located on the left side.
The BlackWidow V4 Pro measures 18.25 inches (464mm) long by 6 inches (152mm) deep, and is about 1 inch (25mm) tall at its thickest point, not including the keycaps (it's about 1.75 inches/44.5mm tall with the keycaps). The detachable wrist rest is about 3.25 inches (82.6mm) deep, making the keyboard 9.25 inches (235mm) deep with the wrist rest attached. This is not for someone with limited desk space — however, it's just half an inch wider than the BlackWidow V3 Pro (and just over one-tenth of an inch deeper, with the wrist rest attached), which has no macro keys.
In the upper right corner, the BlackWidow V4 Pro has a textured metal volume roller and four machined aluminum media keys — previous track, play/pause, next track, and mute. The volume roller and the media keys can all be reprogrammed in Razer's Synapse 3 software. On the left side of the keyboard are five dedicated macro keys, labeled M1 - M5. Above these keys is a notched metal "Razer Command Dial," which is a multi-function dial that can be used for a variety of things — it comes with eight presets (only a few of which are turned on by default), which you can cycle through by clicking the dial, and you can create new dial modes in Razer's Synapse 3 software.
Also on the left side of the keyboard are three additional programmable macro buttons — that's eight macro buttons total. While I did like the fact that Razer is bringing back dedicated macro keys, I will say that this keyboard did take a little getting used to — I kept misjudging the location of my far-left keys (such as the tilde key, which is a key I use often — coincidentally — as a macro in games). I also accidentally hit the side macro buttons several times when repositioning the keyboard on my desk, which is something I apparently do... fairly often. This wasn't too much of a hassle, however, as it only took a week for me to get used to the new layout (and I disabled the side buttons until I figured out where I wanted my keyboard to sit, permanently).
Image 1 of 3
The bottom of the BlackWidow V4 Pro features eight small rubberized anti-slip pads, though this is a pretty heavy keyboard — it probably isn't going anywhere (unless you're grabbing it by the sides and moving it, like I was). The keyboard alone weighs approximately 2.26 pounds (1027g), while the wrist rest weighs an additional 13.76 ounces (390g). The keyboard has two sets of flip-out feet, both with rubberized anti-slip pads, for angle adjustment.
Image 1 of 3
The detachable wrist rest definitely looks and feels premium with its plush, padded, leatherette-covered surface. It attaches to the keyboard magnetically, and has a 5-pin connector that interfaces (via a connection point on the bottom of the keyboard) for seamless, Chroma-infused RGB underglow.
The BlackWidow V4 Pro has both underglow and per-key RGB. Alone, the keyboard has underglow on its sides only, with 18 programmable zones (9 on each side). Attaching the wrist rest adds another 20 programmable zones to the sides and front (three to each side, one to each corner, and 12 to the front).
Image 1 of 2
In addition to the wrist rest, the BlackWidow V4 Pro also comes with two 6.5-foot (2m) USB-C to USB-A cables — the keyboard only needs one cable for power, but will require a second cable if you want to use the keyboard's USB 2.0 passthrough port.
Specs
Swipe to scroll horizontally
| | |
| --- | --- |
| Switches | Razer Green / Razer Yellow |
| Lighting | Per-key RGB |
| Onboard Storage | 5 Onboard Profiles |
| Media Keys | 4 + Volume Roller (Programmable) |
| Game Mode | Yes |
| Connectivity | Wired (USB-C) |
| Additional Ports | 1 USB-A |
| Keycaps | Doubleshot ABS |
| Construction | Aluminum alloy, plastic |
| Software | Synapse 3 |
| Dimensions (LxWxH) | 18.25 x 6 x 1 inches / 464 x 152 x 25mm |
| Weight (sans accessories) | 2.26 pounds / 1027g |
| MSRP / Price at Time of Review | $229.99 / $229.99 |
| Release Date | Feb. 16, 2023 |
Typing and Gaming Experience on the BlackWidow V4 Pro
The BlackWidow V4 Pro comes with Razer's in-house mechanical switches — either Razer Green (clicky) or Razer Yellow (linear). Razer Green switches actuate at 1.9mm with 50g of force, and feature both a tactile bump and an audible click when pressed, while Razer Yellow switches actuate at 1.2mm with 45g of force and have no tactile bump or audible click (Razer includes silicon sound dampeners for extra silence). I unabashedly love loud clicky switches, so I requested a review unit with Razer Green switches.
As expected, the Razer Green switches on the BlackWidow V4 Pro were extra-loud, with a (slightly hollow) plasticky click. The case has two layers of internal sound dampening foam, which did a fairly decent job of cutting down on case ping and reverb — though it doesn't sound nearly as refined as the Asus ROG Azoth. However, that's not necessarily the worst thing, as I'm a big fan of obnoxiously-loud clickiness in keyboards (even if some of that comes from the case and not the switches).
The spacebar on the BlackWidow V4 Pro sounds and feels slightly more stable than the spacebar on the BlackWidow V3 Pro, but it's not significant enough that I'd call it an improvement — the spacebar and larger keys such as backspace and enter give off more of a dull thud than a snappy click.
Like its predecessor, the BlackWidow V4 Pro has doubleshot ABS keycaps with attractive, shine-through legends. The keycaps are full height and feature a lightly-textured, matte finish, and could probably be mistaken for PBT keycaps at a glance. The keycaps look and feel good, but it really comes down to how they'll hold up in the long run: the keycaps on my BlackWidow V3 Pro started showing wear after less than six months of daily use, and nothing indicates these keycaps will wear differently.
Although Razer Green switches aren't my absolute favorite clicky switches — they're just a little too stiff to be perfect — they still rank pretty high. I did a couple of rounds of typing tests on 10fastfingers.com and averaged 123 words per minute (WPM ) with 97.32% accuracy — which is right in line with how fast I normally type on an obnoxiously-loud clicky keyboard.
The BlackWidow V4 Pro also offers an excellent gaming experience, though some gamers may prefer the linear Razer Yellow switch variant. It's especially nice to see the return of dedicated macro keys, which are disabled by default but can be turned on and programmed in Synapse 3. The macro keys, like almost all of the keys (except for the Windows key and the Fn key), can be remapped to do just about anything: from keyboard/mouse functions to multimedia controls to launching programs or activating Windows shortcuts. They can also be mapped to extra function keys (F13 - F24), if you just want extra keys that can be remapped inside a game.
I tested the V4 Pro across a number of games, including my go-to MMORPG (the Elder Scrolls Online) and FPS (Overwatch 2), as well as my favorite arcade spin-off (The Typing of the Dead: Overkill). The extra macro keys definitely give it an advantage in MMOs, even though I had to think for a bit about which keys I wanted to remap — I've lived without macro keys for so long that I've almost forgotten how to use them. The macro keys won't be as tempting for FPS players, but this keyboard is still a great choice: it's wired, so lag isn't an issue, and it also has an extra-high polling rate (up to 8,000 Hz). While polling rates above 1,000 Hz are so negligible that most gamers won't notice a difference, elite players looking to eke out extra speed wherever possible will appreciate the option.
Features and Software of the BlackWidow V4 Pro
The BlackWidow V4 Pro, like all Razer products, works with Razer's Synapse 3 software ecosystem. Synapse 3 is far from my favorite peripheral software program, but it's not my least favorite, so that's... something. The V4 Pro mostly works out of the box, without any software — mostly. The volume roller and media keys are pre-programmed, as are the three side macro buttons: the top side macro button opens the screenshot menu, the middle side macro button opens the Xbox game bar, and the bottom side macro button opens Windows Task View.
The Razer Command Dial is also pre-programmed, with four of its eight preset modes activated: keyboard brightness, windows zoom, switch applications, and track jogging. You can switch between these modes by clicking the dial to advance or holding down the shift key and clicking the dial to go backward. The current mode is indicated by light color (green, red, blue, and yellow). The other four preset modes — track selector (cyan), vertical scrolling (magenta), horizontal scrolling (white), and switch browser tabs (orange) — will need to be turned on in Synapse 3.
You can also program up to 100 custom Command Dial modes, complete with custom backlight colors, using Synapse 3. The catch is that you'll need to be running Synapse 3 to use custom modes (they can be stored to the keyboard's onboard profiles, but they won't run without Synapse 3). The eight preset modes, once turned on, can be accessed without Synapse 3.
You'll also need to run Synapse 3 if you want to use the five macro keys, which are disabled by default (which is ridiculous — they should ship as extra macro keys). As I mentioned earlier, you can program these keys to perform a variety of functions and tasks, or you can program them as extra Fn-keys if you want to do your remapping in-game.
Synapse 3 is also where you can adjust the keyboard's polling rate, record macros (though the V4 Pro also offers on-the-fly macro recording), and remap keybinds — Razer offers a full secondary layer of keybind customization called "Razer HyperShift," which is activated via the Fn key (one of the only keys that can't be remapped. You can also use Synapse to switch up the keyboard's lighting, either with preset "quick effects," or with custom effects created using Chroma Studio (which is a whole other headache, but I won't get into that). You can sync the V4 Pro's lighting with other Chroma-infused Razer peripherals for that hard-to-resist ultra-cohesive gamer look (don't worry — I get it).
The Bottom Line
If you're looking for the ultimate gaming-and-everything keyboard, the BlackWidow V4 Pro is it. The extra macro keys are somewhat of a rarity on full-size keyboards these days, as everyone seems to have moved toward maximizing desk space efficiency — fully-programmable secondary keybind layers are useful, but they'll never be as convenient as dedicated macro keys.
The multi-function Razer Command Dial is also a very handy inclusion — it functions a lot like the multi-function dials on streaming decks such as the Elgato Stream Deck+ and the Loupedeck Live S, which makes it perfect for those of us who don't need a whole streaming setup but could use some of that stream deck functionality. I set up some custom dial modes for a handful of Photoshop tasks such as changing brush sizes, zooming in/out, and undoing/redoing an action. While I have also have these actions coded to dials on the Elgato Stream Deck+, I definitely prefer the Razer Command Dial because I don't have to move my hand (and I don't use so many dial-type actions that I need visual representation, like you get on the Stream Deck+).
The BlackWidow V4 Pro is an excellent keyboard for both productivity and gaming, assuming you have a desk big enough to fit a full-size keyboard and wrist rest. Its wrist rest is definitely a step up from previous bundled Razer wrist rests — but while I appreciate the underglow and the way Razer implements it, it's nowhere near as pretty as the Roccat Vulcan II Max's lower-tech lightshow.
MORE: Best Gaming Keyboards
MORE: How to Pick Keycaps for Your Mechanical Keyboard
MORE: All Motherboard Content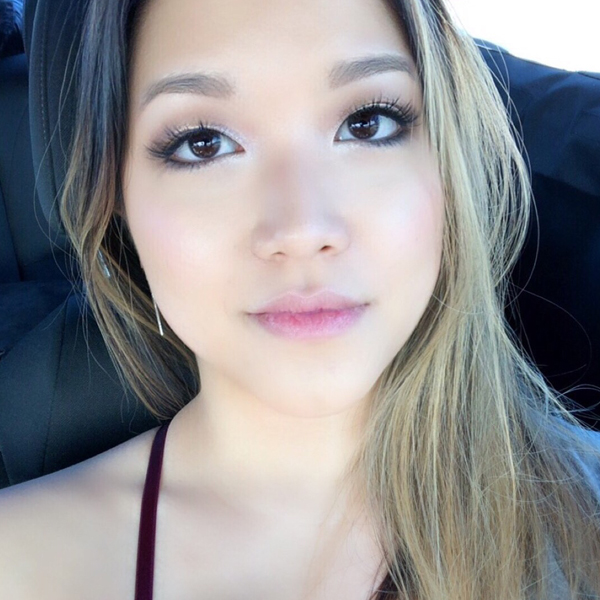 Senior Editor, Peripherals
Sarah Jacobsson Purewal is a senior editor at Tom's Hardware covering peripherals, software, and custom builds. You can find more of her work in PCWorld, Macworld, TechHive, CNET, Gizmodo, Tom's Guide, PC Gamer, Men's Health, Men's Fitness, SHAPE, Cosmopolitan, and just about everywhere else.