The Alias works well (without the software) and sounds great, but it's not particularly unique.
Pros
+

Touch-sensitive mute button

+

Visual feedback (peak levels, mute)

+

Sturdy shock mount and stand

+

Sounds great
Cons
-

Software has issues

-

Expensive

-

Not particularly special
Why you can trust Tom's Hardware Our expert reviewers spend hours testing and comparing products and services so you can choose the best for you. Find out more about how we test.
The best gaming microphones aren't even gaming microphones, according to SteelSeries (okay, that's kind of true — they're mostly not). SteelSeries is here to fix that with its newest product lineup of microphones "purposely built for gamers," the Alias (and the Alias Pro).
The Alias is a USB condenser microphone featuring a large, one-inch condenser capsule with a cardioid polar pattern, a 50 Hz - 20,000 Hz frequency response, and 24-bit / 48 kHz recording. It has on-mic controls for mute, gain, volume, and a 3.5mm headphone jack for monitoring, as well as a five-step LED indicator that helps monitor peak levels. It comes on a custom shock mount and includes a sturdy desktop stand As for what makes it "purposely built for gamers," well... I'm not entirely sure, because it doesn't seem to be significantly more gamer-friendly than most of the gaming mics we've tested.
SteelSeries is "officially" launching the latest addition to its Sonar software suite, Sonar for Streamers, alongside the Alias line. So maybe that's what makes it more gamer-friendly. Sonar for Streamers adds virtual audio routing and mixing to the Sonar software suite, so content creators can route hardware, apps, and create submixes for streams and games — similar to Rode's Unify software (which launched with the Rode X lineup of microphones aimed at... streamers and gamers).
Anyway, I digress. The Alias is actually a very good USB microphone — it has all the on-mic controls you need, comes with a great shock mount, and it sounds great — it's just not as unique as SteelSeries seems to think it is. And with its MSRP of $179.99, it's also not as cheap as some of its similar counterparts.
Design of the Alias
The Alias looks similar to its pricier XLR-sibling, the Alias Pro — only with on-mic controls, built-in lighting, and, of course, USB-C connectivity. The microphone is a long, pill-shaped capsule with a black plastic casing and charcoal-colored fabric covering the grille. It measures approximately 7.75 inches (196.85mm) long by 2.25 inches (57.15mm) wide, and is about 1.75 inches (44.45mm) deep, not including the shock mount and stand.
The Alias comes with a custom metal shock mount, which is pre-attached to a sturdy desktop stand. While the shock mount is made of metal, the stand is made of plastic — but it's a solid, well-built stand with a circular base featuring anti-slip rubber lining. In my testing, the shock mount and stand combo did an excellent job of reducing desk vibrations from activities such as aggressive typing — noticeably better than flimsier stands, such as the tripod stand bundled with the Rode NT-USB+. For those who prefer to mount their microphone, the box also includes a boom arm adapter (supporting both 3/8" and 5/8" threads).
Image 1 of 4
SteelSeries lists the Alias' weight at 1.65 pounds (750g) with the stand and 7.23 ounces (205g) without the stand or shock mount. Realistically, most users aren't going to use this mic without the shock mount, though, so it's worth pointing out that the shock mount weighs about 6.88 ounces (195g) — almost as much as the mic weighs by itself. The stand's back arm is cut out to allow for cable pass-through and has tilt-adjustability so you can angle the mic toward your face.
The stand measures about 4.5 inches (114mm) tall, or 9.05 inches (230mm) tall with the microphone attached. Its circular base is 4.33 inches (110mm) in diameter, but the arm juts out slightly past the back — so the total dimensions of the mic and stand together are 9.05 inches (230mm) tall by 4.33 inches (110mm) wide by 5.12 inches (130mm) deep. The microphone itself is relatively slim, but it has an average-sized footprint when you include the shock mount and stand. But it's definitely smaller and lighter than the Logitech Blue Yeti X, and sleeker-looking than the HyperX Quadcast S.
The front of the Alias features a black plastic tab with a volume dial at the bottom (for controlling headphone volume), SteelSeries' logo (printed in light, silvery gray) in the middle, and an indented, touch-sensitive mute button at the top. I didn't find the mute button to be as sensitive as the touch-sensitive mute buttons on HyperX's microphones, nor did I find it to be as convenient. The mute button on the Alias was smaller and required slightly more maneuvering to tap, and it didn't always work the first time — but this was a pretty minor issue overall, as it still ended up working very well (on the second tap, anyway), without making any audible sound on my recordings.
On the back of the microphone there's another dial, just above the shock mount, for adjusting gain. Just below the shock mount you'll find the mic's USB-C port, as well as a 3.5mm headphone jack for mic monitoring.
Image 1 of 2
About an inch above the mute button, the Alias features a five-stage LED indicator for tracking peak levels, which switches to a red 'X' when the microphone is muted. The Alias also features down-facing RGB on the bottom of the mic, which can be configured in SteelSeries' GG software for extra ambient glow.
In addition to the shock mount, stand, and boom arm adapter, the Alias also comes with a six-foot (2m) USB-C to USB-A cable for connecting to your PC.
Specs
Swipe to scroll horizontally
| | |
| --- | --- |
| Capsule Type | 1" Condenser |
| Frequency Response | 50 Hz - 20,000 Hz |
| Polar Pattern | Cardioid |
| Orientation | Side Address |
| Sample Rate | 48 kHz |
| Bit Depth | 24-bit |
| Adjustable Gain | Yes |
| Connectivity | USB-C |
| Cable | USB-C to USB-A (6ft / 2m) |
| Software | Sonar for Streamers |
| Dimensions (H x W x D) | 7.75 x 2.25 x 1.75 inches / 196.85 x 57.15 x 44.45mm 7.75 x 4.33 x 4.5 inches / 196.85 x 110 x 114.3mm (with shock mount) 9.05 x 4.33 x 5.12 inches / 230 x 110 x 130mm (with shock mount and stand) |
| Weight | 7.23oz / 205g (microphone) 6.88oz / 195g (shock mount) 12.35oz / 350g (stand) |
| MSRP / Price at Time of Review | $179.99 / $179.99 |
| Release Date | Oct. 3, 2023 |
Performance of the Alias
The Alias is a side-address USB microphone featuring a large, custom-designed one-inch (25mm) condenser capsule with a cardioid polar pattern. It records 24-bit / 48 kHz audio and has a frequency response of 50 Hz - 20,000 Hz, which isn't quite as wide as most of the best gaming mics we've tested — but the Alias didn't seem to suffer much for this, so I'll let it slide.
Vocals actually sounded great on the Alias — full, detailed, and clear, with very low self noise. The cardioid polar pattern still picked up enough background noise (typing, dogs, traffic, etc.) to where you'd probably want to use some software-based noise cancellation in noisier environments, but I was impressed with how clean the recording sounded without routing it through SteelSeries' Sonar software. As I mentioned earlier, the shock mount and stand combo also did a great job of keeping vibrations to a minimum and giving the mic a deeper, fuller sound.
I didn't make much use of the LED monitoring (other than using it as a visual warning that the mic was picking up sound — which definitely isn't a bad thing, mind you). But between the LEDs and the zero-latency monitoring through the headphone jack, there's no reason your levels shouldn't be solidly under control while using this mic.
Features & Software of the Alias
To support the new Alias lineup, SteelSeries is officially launching the newest feature of its Sonar audio software: "Sonar for Streamers." Sonar for Streamers isn't a separate program — it's a toggleable feature in Sonar, which is part of the SteelSeries GG software. Sonar for Streamers is a virtual audio routing and mixing tool — similar to Rode Unify — that lets you route hardware and apps, create submixes, and tune everything using Sonar's 10-band parametric EQ.
Sonar for Streamers doesn't seem to be any more complicated to work with than similar audio mixing software, though I do wish these programs would stop incessantly trying to take full control over my sound mixer (and, yes, I understand why they're set up this way). So long as you're only using one such program and you're willing to take the time to set everything up to your liking, you shouldn't have too many issues. My one issue with Sonar for Streamers, however, was the mic monitoring latency — which persisted as long as I had the "Streamer Mode" turned on in Sonar, even if I had manually changed my inputs/outputs.
Image 1 of 2
You can also use SteelSeries GG software to change the microphone's lighting — both the LEDs and the down-facing RGB lighting can be customized, though you'll have to change the LEDs in the Engine and the RGB lighting using Prism. If this sounds unnecessarily complicated that's because it is; SteelSeries' Engine and Prism are basically in the same part of the GG software but they're separate... tabs? Programs? I'm not entirely sure. But Prism is sort of like Razer's Chroma, in that it lets you sync up all of your SteelSeries peripheral lighting.
Bottom Line
The Alias is a very nice plug-and-play microphone — in fact, it's probably better if you plug-and-play and don't bother with the software. It sounds great, has all the on-mic controls you could ever want, and comes with a solid shock mount and desktop stand. And while its specs are on par with many of the best gaming mics — 24-bit / 48 kHz polar pattern, side-address condenser capsule, cardioid polar pattern, that also means SteelSeries isn't doing much here to set itself apart.
The Rode NT-USB+ also sounds great and is an easy plug-and-play USB mic, and its starting price is $10 lower than the Alias' (and you can find it for even less). The HyperX Quadcast S has four polar patterns to the Alias' one and can be found for around $120 on sale — it only records audio in 16-bit / 48 kHz, but the cheaper HyperX DuoCast records audio in 24-bit / 96 kHz (and has two polar patterns, which is still one more than the Alias' one).
MORE: Best PC Gaming Headsets
MORE: Best Wireless Gaming Headsets
MORE: Best Gaming Keyboards
MORE: Best Gaming Mouse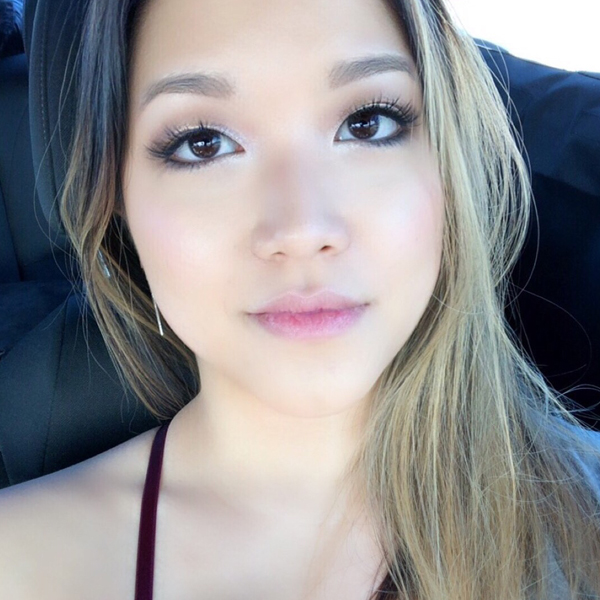 Senior Editor, Peripherals
Sarah Jacobsson Purewal is a senior editor at Tom's Hardware covering peripherals, software, and custom builds. You can find more of her work in PCWorld, Macworld, TechHive, CNET, Gizmodo, Tom's Guide, PC Gamer, Men's Health, Men's Fitness, SHAPE, Cosmopolitan, and just about everywhere else.
But you gotta admit, it does look very, very pretty!

Reply

I don't need another USB microphone in my life, but I sure do like how this one looks.
I like how it comes with a mic stand adapter too, because a lot mic with similar mounting setups don't give you the ability to use a real stand, which makes them almost completely worthless.

I wouldn't recommend any USB microphone for $180, though. I'd be hard pressed to recommend one at even $100, unless you specifically need a dynamic mic, which are harder to find for cheap. You can get a good sounding USB condenser mic that does all the USB mic things for under $50 (but get something better than a $25 FiFine K669). Put that extra money into a nice mic arm, or something.
If you ever outgrow a mid-priced USB mic, then that means you need to do something specific that a USB mic can't do. That's when time to get an audio interface and go XLR.
Few people need that, though. Cheap microphones will always sound bad. But once you hit a minimum baseline of quality, then room treatment and the way you use the microphone becomes way more important than the mic itself. For USB microphones, that good-enough level of quality lives somewhere around the $40 mark.
Until you get good, the microphone isn't holding you back. You're holding back the microphone. You don't get good by following an 11 minute tutorial, either. Like any learned skill, it takes years of practice to master. Audio Engineering is a 4 year degree for a reason.

Either way, even a very expensive pro-grade studio microphone isn't going to make your content more popular. Nobody cares about the equipment, trust me. They want you to be clear and easy to listen to, but they don't care how you get there.
I know it's hard to figure out what sounds good, when just about every youtube audio test on every microphone in the world is going to tell that you NEED to buy it through their commission-generating link. So just remember they're cheap shill salesmen in an infomercial. Listen to what the mic sounds like and move on before they get to the hard-sell in the conclusion.

Reply