China Publishes Its Own Top 100 Supercomputer List: No Exaflops Machines Listed
Chinese supercomputing sector further separates itself from the world.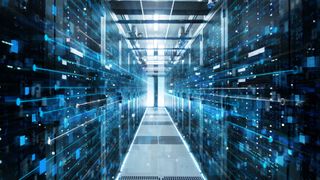 (Image credit: Shutterstock)
At the fifth China Supercomputing Conference, ChinaSC 2023, several prominent players in the Chinese supercomputer industry unveiled the country's list of Top 100 supercomputers, reports ScienceNet.cn. Many of these machines aren't listed on the American-led global Top500.org supercomputing list, which isn't surprising given that China-based supercomputer submissions to the Top500 have come to a screeching halt for the highest-end systems due to concerns of attracting attention for increased US sanctions.

China is grappling with the impact of US sanctions on its supercomputing industry, but despite those interventions, it has already managed to build several exascale-class supercomputers. But even China's own list does not include the country's fastest ExaFLOP supercomputers; the upper echelons of China's supercomputing landscape remain shrouded behind a heavy veil of secrecy.
China's lack of Top500.org submissions underscores the ongoing separation of the Chinese supercomputing sector from the global high-performance computing (HPC) industry, despite most of those systems being powered by technology from US tech giants. Our analysis of the new list provides several insights into how China's broader supercomputing ecosystem continues to evolve despite US sanctions -- and outlines the US companies that continue to fuel China's objectives.
China's Top 100 Supercomputers
The list of China's Top 100 supercomputers includes machines deployed from 2010 to 2023, but 21 machines out of the Top 50 were deployed in the last two years, indicating that China's supercomputer sector continues to develop rather rapidly despite US efforts to contain the country's advances.

Notably, the average performance across all 100 supercomputing systems featured on this year's list has seen a significant increase, improving by 55% compared to last year, resulting from the deployment of several new high-performance systems in recent quarters.
Swipe to scroll horizontally
Top 5 Chinese Supercomputers

| | | | | | | |
| --- | --- | --- | --- | --- | --- | --- |
| Owner | Hardware | Rmax, PFLOPS | Rpeak, PFLOPS | CPU Cores | Efficiency (%) | Year of Deployment |
| Server Provider | Heterogeneous many-core processor | 487.94 | 620 | 15974400 | 78.7 | 2023 |
| Server Provider | CPU+GPU heterogeneous many-core processor | 208.26 | 390 | 460000 | 53.4 | 2022 |
| Server Provider | CPU+GPU heterogeneous many-core processor | 125.04 | 240 | 285000 | 52.1 | 2021 |
| National Parallel Computer Engineering Technology Research Center | 40960*Sunway SW26010 260C at 1.45GHz | 93.015 | 125.436 | 10649600 | 74.2 | 2016 |
| Server Provider | CPU+GPU heterogeneous many-core processor | 87.04 | 160 | 190000 | 51.2 | 2021 |
China's fastest system is said to use a heterogeneous many-core processor architecture that delivers 487.94 FP64 PetaFLOPS (Rmax) of performance in the Linpack benchmark. That machine is essentially more powerful than Japan's Fugaku supercomputer (442 FP64 PetaFLOPS), the former No.1 supercomputer in the world. Still, it pales in comparison to the current leader, Frontier, which offers performance of 1,194 FP64 PetaFLOPS (1.194 ExaFLOPS). The system is also behind the Aurora and Eagle supercomputers, which are all deployed in the U.S. and offer 585.34 and 561.20 FP64 PetaFLOPS of performance, respectively.
Other systems in the Chinese Top 5 supercomputer list are noticeably slower, though their overall performance is still quite formidable. The second most powerful machine is 208.26 FP64 PetaFLOPS, whereas China's fifth most powerful supercomputer boasts 87.0.4 FP64 PetaFLOPS.
Notably, four systems in the Top 5 use a heterogeneous CPU + GPU computing architecture, and their owners didn't disclose exactly which hardware is employed. We speculate that these systems are based on industry-standard CPUs from AMD or Intel and compute GPUs from AMD or Nvidia. Still, these were likely supplied to China via unofficial grey channels, so their owners prefer not to disclose the specific hardware. In fact, the system owners even prefer to keep their names private, ostensibly to avoid scrutiny of their suppliers.
The Sunway-based machine deployed in the National Supercomputing Center in Wuxi in 2016 is the only well-known system from the Top 5. Below you can see the global results from the official American-led Top500 list, with US systems taking a comfortable lead due to the lack of new Chinese submissions.
Swipe to scroll horizontally
Top 5 US Supercomputers

| | | | | | | |
| --- | --- | --- | --- | --- | --- | --- |
| System/Owner | Hardware | Rmax, PFLOPS | Rpeak, PFLOPS | Cores | Power | Year of Deployment |
| Frontier, Oak Ridge National Laboratory | HPE Cray EX, AMD EPYC 64C 2GHz, AMD Instinct MI250X, Slingshot-11 | 1,194.00 | 1,679.82 | 8,699,904 | 22,703 | 2022 |
| Aurora, Argonne National Laboratory | HPE Cray EX, Intel Xeon CPU Max 9470 52C 2.4GHz, Intel Data Center GPU Max, Slingshot-11 | 585.34 | 1,059.33 | 4,742,808 | 24,687 | 2023 |
| Eagle, Azure | Microsoft NDv5, Xeon Platinum 8480C 48C 2GHz, Nvidia H100, Nvidia Infiniband NDR | 561.2 | 846.84 | 1,123,200 | ? | 2023 |
| Fugaku, RIKEN Center for Computational Science | A64FX 48C 2.2GHz, Tofu interconnect D, Fujitsu | 442.01 | 537.21 | 7,630,848 | 29,899 | 2020 |
| Lumi, EuroHPC/CSC | HPE Cray EX, AMD EPYC 64C 2GHz, AMD Instinct MI250X, Slingshot-11 | 379.7 | 531.51 | 2,752,704 | 7,107 | 2023 |
Western Technologies Still Dominate in China
A total of 72% of the Chinese Top 100 supercomputers can be attributed to 'anonymous systems,' but many of the system vendors are listed.
Lenovo dominated the list of Chinese Top 100 supercomputer deployments with 43 systems. This strong presence highlights Lenovo's significant role in shaping China's high-performance computing landscape. All of Lenovo's supercomputers in the Chinese Top 100 list are based on various Intel processors.
Inspur ranks second, powering 24 systems. The US has recently added Inspur, one of the largest server suppliers in the world, to the entity list, thus slapping the country with extensive limitations that will severely hamper its access to US tech in the future. As such, it will be interesting to see if the company continues to field new systems for the Chinese supercomputing sector next year. Dell is another notable supercomputer supplier in China — the company supplied its various customers with machines powered by AMD's EPYC CPUs. Notably, most of China's top 100 supercomputers rely on processors from AMD and Intel. Some run Nvidia's Tesla V100 accelerators, while others are still based on Intel's Xeon Phi.

At least formally, none of the machines use AMD's or Nvidia's latest A100/A800, H100/H800, or Instinct MI200/250 GPUs, so it looks like the sanctions imposed by the US government are having at least some effect. However, it's rational to think that China's top-of-the-range supercomputer with 487.94 FP64 Petaflops probably employs one of these solutions.
Chinese Technologies Are Gaining Traction
For years, the U.S. has set export rules for HPC hardware to prevent American companies from selling their sophisticated processors to Chinese entities, and has largely achieved its goals. The U.S. government has tried to slow the development of Chinese supercomputers since it believes that these machines might be used for the development of weapons of mass destruction and other methods of advancing Chinese military prowess, which could be a threat to its neighbors, Taiwan and South Korea, which happen to be allies of the United States.
But while we no longer see Chinese supercomputers based on top-of-the-range hardware from American companies in the Top 500 list as companies like AMD, Intel, and Nvidia can no longer ship their A100/H100/A800/H800, Instinct MI200/MI250X, or Ponte Vecchio GPUs to Chinese entities, there is another concern. Necessity is the mother of invention, and more Chinese chip designers are emerging with quite capable hardware for AI and HPC supercomputers.

While the US leads with the most sophisticated and largest systems, often determined by the power efficiency of the silicon, if the power consumption (or rather efficiency) of the Chinese supercomputers is not a concern, then they can still achieve significant levels of performance.

China is still not quite there yet: As the list shows, there are only three Sunway-based supercomputers in the Chinese Top 100, and while there are probably a few more undisclosed systems running Chinese hardware, for now it is safe to say that China is still heavily reliant on Western technologies. But the genie is out of the bottle and Chinese companies will keep designing their own AI and HPC hardware.
This means China's supercomputer hardware for now largely relies on standards developed in the West, but will likely eventually adopt their own standards and design methodologies, thus separating the American/European and Chinese AI and HPC industries. The long term results will be that Chinese companies will likely attempt to sell their technologies outside of China, which means competition for the likes of AMD, Intel, and Nvidia.
Join the experts who read Tom's Hardware for the inside track on enthusiast PC tech news — and have for over 25 years. We'll send breaking news and in-depth reviews of CPUs, GPUs, AI, maker hardware and more straight to your inbox.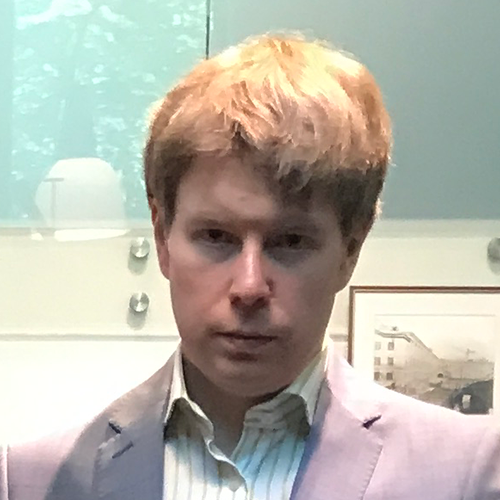 Anton Shilov is a Freelance News Writer at Tom's Hardware US. Over the past couple of decades, he has covered everything from CPUs and GPUs to supercomputers and from modern process technologies and latest fab tools to high-tech industry trends.