Nvidia Desktop RTX 3060 GPU Finally Tops Steam Survey
Last gen's mainstream favorite continues to rise.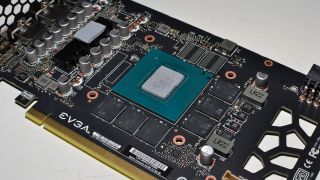 (Image credit: Tom's Hardware)
Nvidia's nearly-three-years-old GeForce RTX 3060 continues to strengthen its position as one of the most-used GPUs among gamers — there's a reason it was near the top of our picks for the best graphics cards up until its replacement arrived in the form of the RTX 4060. The latest Steam Survey results from September show the one-generation old, midrange GPU posting a 1.4% month-over-month increase, grabbing a (relatively) significant 6.10% share in the Steam Survey pie.

There are a few potential causes for the jump in market share. Part of it could be a result of GPU upgrades, perhaps with gamers finding a good deal on the previous generation part. For the first time, the RTX 3060 (desktop model) has officially supplanted the GTX 1650, which has held the top spot for quite a while. The RTX 3060 entry likely also includes both the 3060 12GB and 3060 8GB cards, the latter being a somewhat newer addition that may not have been tabulated before.

This isn't necessarily the start of the RTX 3060's reign as the most popular GPU on Steam, of course. Where the GTX 1650, GTX 1060, and RTX 2060 all have a single entry on the list, the RTX 3060 sits separately from the RTX 3060 Laptop GPU — another 3.6% share. Combining those two entries, the 3060 GPU has already been the most popular choice on Steam for most of the past year.

And, lest we forget, it could simply be an unintended blip in the way the Steam survey gets conducted — we've seen such things many times in the past, and Valve remains tight-lipped about how the actual survey gets conducted and whether it's statistically sound. Earlier this year, for example, there was an anomalous surge in the statistics for a bunch of GPUs, with the 3060 showing a 6.41% increase in March compared to February. (That seems to have been the result of extra polling done in China for that month, though exact details were never given.)
Looking at the top twelve, Nvidia has all of the positions locked up except for AMD's entry at #12, under the somewhat obscure name of "AMD Radeon Graphics." We suspect that may include GPUs from a variety of different families, with integrated and potentially discrete cards lumped together.

The results again show Nvidia well ahead in the race for overall market share. It accounts for 77% of the total GPU market, compared to AMD's 14.8% and Intel's 7.9% (with 0.3% "other"). But that's looking at all GPUs in the survey, and it can also be useful to zero in on more recent cards.

Let's take just the past three generations of dedicated GPUs, spanning five years and three architectures. That means we're looking at AMD RDNA / RX 5000, RDNA 2 / RX 6000, and RDNA 3 / RX 7000. For Nvidia, we have Turing / GTX 16 / RTX 20, Ampere / RTX 30, and Ada Lovelace / RTX 40. In total, those represent 67.5% of all GPUs, and of those, the numbers skew even more in favor of Nvidia: 92.21% compared to AMD's 7.79%.
As always, the Steam Survey doesn't necessarily reflect the entire PC market; at best, it shows what hardware Steam users have in their PCs. We have to be careful to not extrapolate the results toward the entire market. But the Steam Survey does potentially tell us about a lot of gaming PCs. According to Statista, Steam had as many as 132 million unique players as of 2021, which means there are a lot of users that could be sampled.

Nvidia's 60-class cards like the RTX 3060, RTX 2060, and GTX 1060 tend to be the workhorse GPUs, often providing the best performance/dollar. But that narrative has shifted as GPU manufacturers embraced the higher profits to be had on the professional/workstation side compared to consumer-level GPUs. There's also been a consolidation of SKUs: A total of 13 SKUs were launched for Nvidia's 8000-series, compared to only seven SKUs for the RTX 20-series (but another five in the GTX 16-series), and there are only six different GPUs in the RTX 40-series.

That the same trend applies to AMD's product line, with only six RX 7000-series parts compared to 21 in the Radeon 200-series. GPU manufacturers are making difficult choices in what fabrication capacity they allocate to which chips, the low-end has been subsumed (mostly) by integrated solutions, and it makes sense to prioritize those that can be sold at the highest possible profit (i.e. data center A100/H100 and Instinct MI200 GPUs).
Join the experts who read Tom's Hardware for the inside track on enthusiast PC tech news — and have for over 25 years. We'll send breaking news and in-depth reviews of CPUs, GPUs, AI, maker hardware and more straight to your inbox.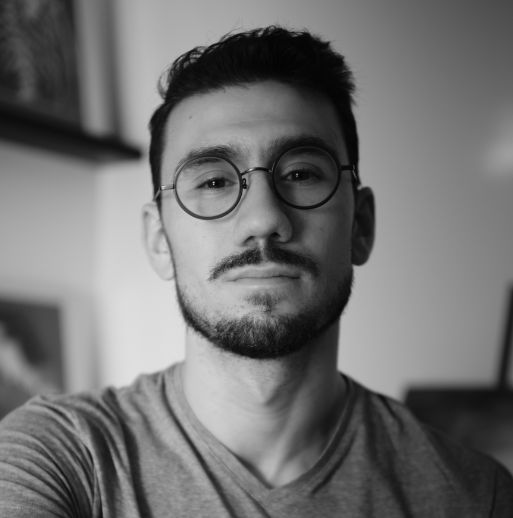 Francisco Pires is a freelance news writer for Tom's Hardware with a soft side for quantum computing.