Thanks to customizable actuation, rapid trigger, and simulated gamepad support, Razer's Huntsman V3 Pro TKL is an excellent alternative to the venerable (and perpetually backordered) Wooting 60HE.
Pros
+

Excellent typing experience

+

Customizable actuation and Rapid Trigger Mode

+

Solid build quality

+

Highly programmable
Cons
-

Razer Synapse is still bulky

-

Gamepad support is game-dependent

-

Keys are too shallow for a great gamepad experience
Why you can trust Tom's Hardware Our expert reviewers spend hours testing and comparing products and services so you can choose the best for you. Find out more about how we test.
The Razer Huntsman series of gaming keyboards has been one of the most well-received in the company's lineup since its debut in 2018. It went analog in 2021, debuting Razer's line of analog, depth-sensing switches. It's been more than two years, but we finally have its successor, the Razer Huntsman V3 Pro.
Available in full-size, tenkeyless, or mini versions, the V3 Pro brings a refined typing experience, smoother switches, and a brand-new Rapid Trigger mode that allows you to spam keys faster than ever. It also features gamepad emulation, though this is more of a mixed bag (and mostly a side benefit in games that support it). At $249.99 for the full-size, $219.99 for the TKL we tested, and $179.99 for the Mini, the Huntsman V3 Pro comes at a high price but is one of the best gaming keyboards in a year that's already filled with impressive entries.
Razer Huntsman V3 Pro TKL Specs
Swipe to scroll horizontally
| | |
| --- | --- |
| Switches | Razer Analog Optical Switches Gen 2 |
| Lighting | Per-key RGB |
| Onboard Storage | 6 profiles |
| Media Keys | Multifunction volume wheel |
| Polling Rate | 1,000 Hz |
| Connectivity | USB Type-C to Type-A |
| Cable | 6 feet, braided, detachable |
| Additional Ports | None |
| Software | Razer Synapse |
| Materials | Aluminum top case, plastic bottom, Doubleshot PBT plastic keycaps |
| Dimensions (LxWxH) | 14.2 x 5.5 x 0.9 inches |
| Weight | - |
Design of the Razer Huntsman V3 Pro TKL
The Razer Huntsman V3 Pro TKL might just be the most sleek and refined keyboard the company has ever produced. I've followed this line since its debut, and it's clear that the company is stripping back some of the extravagances in favor of a quieter sense of style. The entire keyboard is a picture in black: it has a midnight brushed aluminum top case and plastic bottom, which is highlighted by bits of gloss on its volume wheel and programmable buttons.
It features per-key RGB backlighting, but there's no wrap-around lighting ring or illuminated wrist rest like on the Huntsman V2 Analog. It still comes with a magnetic wrist rest, but it's trimmed in simple leatherette. The keyboard is low profile at the front (about 0.6 inches), so a palm rest really isn't necessary. The wrist rest is not even padded, but it does the work of elevating the palms. And its leatherette appearance compliments the rest of the keyboard well.
We were sent the tenkeyless version, which is a traditional layout sans NumPad. There are no risks taken here: If you've ever used a typical TKL before, swapping to the Huntsman V3 Pro will be fast and easy with no learning curve outside of its unique features.
With that in mind, this keyboard does offer an awful lot that sets it apart from the majority of gaming keyboards out there. It uses analog switches that operate with sensors instead of mechanical contacts. These switches can read precisely how far each key has been pressed in real time, allowing them to function more similarly to a joystick or gamepad trigger than a typical mechanical keyboard switch.
This functionality opens the door to a lot of neat features. For example, using a quick key command, you can use the multifunction dial to adjust your actuation point from 0.1 to 4.0mm. Combined with its six onboard memory profiles, you can quickly swap between a low actuation point for typing and a high actuation point for responsive, rapid-input gaming.
This (and much more) can be done through Razer's Synapse software, but I especially like how easy this was to program on the keyboard itself. Above the arrow keys is an indicator cluster that hides a meter with 10 tiny LEDs. Turning the dial moves a green light to let you know which actuation step you're on. Slowly pressing a key causes white lights to move up and down the meter, matching the depth of your press so you can fine-tune where you would like it to actuate.
You can also program keys to be Rapid Triggers, which instantly reset as soon as you release the key. Traditional key switches have a defined reset point that the switch must pass on the way back up before it can be pressed again. Rapid Trigger buttons change the reset point dynamically to match wherever you might be when you begin moving your finger up. This allows you to flutter the key to send extra key presses, as well as stop movement instantly. It's not a unique feature (Wooting's keyboards have had it for a long time and Corsair just added it to the K70 Max), but it's an important one to have, especially for competitive gamers.
In most games, this level of responsiveness won't make a major difference, but it's hard to argue that the Huntsman V3 Pro is anything less than ridiculously responsive. It will react as fast as your fingers can possibly move. Being able to adjust the actuation and Rapid Trigger points onboard also makes it easy to swap settings mid-match without futzing about with software. The only performance it leaves on the table is its polling rate, which is only 1,000 Hz — perfectly fast but not the 2,000 Hz or higher found on some of the mechanical competition. Not that you'll notice.
The analog technology also allows the keyboard to mimic a controller for games that support hot-swapping input methods. WASD, for example, can be mapped to joystick movement or a trigger pull, allowing you to have full analog control, which is otherwise impossible on a gaming keyboard. Games need to support changing input methods on the fly to make this convenient. There's not a one-to-one match between a gamepad and keyboard and mouse, so you can quickly find yourself in an unworkable situation if they don't. If they do, they need to do so well, allowing you to use the "gamepad" for your analog keys and mouse and keyboard for everything else.
The excellent switches are matched by the keycaps and internal structure of the keyboard. They're pre-lubricated for exceptional smoothness, are lightweight, and generally feel great under the fingers. The keycaps are doubleshot PBT plastic to resist wear and tear, as well as the oils from your fingers that eventually make ABS keycaps look dirty. Razer also added small touches like lubricating the stabilizers and adding sound-dampening foam so the typing experience isn't hollow or rattly.
There are no additional ports or wireless connectivity, but the keyboard does support onboard macro programming and cleverly integrates multiple media controls into its multi-function dial (tap one to play/pause, twice to skip tracks, and three times to repeat a track). The button is a little stiff but the dial itself is knurled and slightly overhangs the right side of the keyboard for easier access.
Around the back, you'll find two dual-stage tilt feet. These allow you to lock a typing angle of either six or nine degrees. There's also a port for the detachable USB Type-C to Type-A cable, which is recessed to protect the port but wide enough to support many aftermarket cables. The included cable should be nice enough for most people, however, as it's braided and roughly six feet in length.
You can also control the keyboard's lighting using key commands. There are ten presets to choose from and the non-rainbow effects can be color customized by tapping that same combination. The options without software are pretty limited, but it's possible to use the keyboard completely standalone and have it look good if you're not a fan of Synapse.
Still, I would recommend that anyone considering this keyboard resign themselves to using Synapse here and there, especially in the beginning. The software allows you much more control over your remaps and deeper customizations. Mapping gamepad controls really makes this necessary, but it's also important if you want to have different actuation points on different keys or to tie two commands to a single press, such as pulling a grenade with a half-press and throwing it with a full press. It also makes programming in advanced lighting effects much easier.
Typing Experience of the Razer Huntsman V3 Pro TKL
I was pleasantly surprised with the typing experience of the V3 Pro. Razer didn't play up the quality of its keys nearly as much as it probably should have. Razer has really refined the design of its keyboards to include quality-of-life enhancements like sound-dampening foam, pre-lubed switches, and quiet, greased stabilizers. These things combine to create a typing experience that's smooth, solid, and satisfying.
I tested the keyboard for the better part of a month, using it every day. Keycaps are often overlooked on gaming keyboards, but Razer nailed their execution. There's a slight texture on their surface that applies a touch of grip to the tip of your finger and just plain feels nice to use. They're also thick and deliver a deep sound and solid tactility under the fingers.
The switches are super smooth and exceptionally lightweight at only 40 grams of actuation force. On most keyboards, this would make them feel especially sensitive and prone to typos, but since you can adjust the actuation point, you can simply correct for this until they're a perfect match for your typing style.
For context, I usually prefer a 62-gram weight with linear switches. Such light switches would usually destroy my typing speed. Here, I simply lowered my actuation point to 2.8 mm (40 percent lower than a traditional 2 mm switch), which safely wards off typos. I usually type around 110 WPM with 98% accuracy. Lowering my actuation point improved both on repeated tests of MonkeyType, bringing me to 120 WPM and 99% accuracy.
The Huntsman V3 Pro TKL may be made for gaming, but it's surprisingly excellent for typing, too.
Gaming Experience of the Razer Huntsman V3 Pro TKL
Gaming on the Huntsman V3 Pro is exceptionally good. I'm no pro gamer (more of a weekend warrior) and even I can feel the added responsiveness from the rapid trigger keys. The instant start and stop when running and strafing is noticeably better. Peeking around corners in Counter Strike was also a bit better thanks to their light touch and exceptional responsiveness.
Customizable actuation is a great feature for gaming. Setting a high actuation point makes them instantly feel more responsive. The thing is, you don't always want them to be that way. In many games, I'll bounce back and forth between the match and in-game chat. Super-sensitive keys are awful to type on, so only setting movement keys to be more sensitive provides the best of both worlds.
Or, if you have time for another key combination, leveraging the six profiles is also powerful. You can set different actuation points to each, allowing you to adjust up and down without having to actually enter the programming mode. With a little practice, I got quite quick at this. I could Alt+Tab between matches, lower the sensitivity to send an email or two, and then bounce back to raise it much more quickly than doing so manually.
I don't have the Wooting 60HE, but I do have a first-generation Wooting One keyboard with similar tech. The Huntsman V2 Pro TKL lacks nothing compared to it, while also offering a significantly better typing experience.
The gamepad functionality can be quite cool, but you'll have to find games that are a match. To work perfectly, games need to support simultaneous inputs between mouse and controller. Baldur's Gate 3, for example, swaps the UI every time you click the mouse. First-person shooters, on other hand, work great and give you more control over the pace of your movement.
Controller emulation has one insurmountable problem: There just isn't enough travel room. With only 4 mm of total distance, there isn't as much throw to work the throttle in racing games or shift between a walk and a run in shooters. It works, but you'll need to use a light touch.
Software for the Razer Huntsman V3 Pro TKL
Like other Razer peripherals, the Huntsman V3 Pro TKL uses Razer Synapse for all of its programming. It's a weighty program, coming in at more than 500MB, and it pesters you to install modules you don't actually need, like Razer Cortex. Despite this, it's an important part of the experience and worth downloading — just avoid any of the extra modules unless you actually need them.
Inside the software, you're given access to one of the most complete programming tools in all of PC gaming. Razer Synapse allows you to remap nearly every key, record and assign macros, configure specific keys for Windows shortcuts or launching whole programs, assign mouse controls to specific buttons, control the keyboard's lighting with Photoshop-like layering capabilities, and more still. If your current selection of keys isn't enough, a whole second layer is available by assigning a key to HyperShift to a second layer. All of this is then stored across six onboard memory profiles.
The software is also critical to making the most out of its analog keys. There are one-click toggles for mapping WASD to joystick movement and Q and E to triggers and you can manually map every other controller input to set keys. You can configure the actuation for individual keys (or all of them at the same time) and separately adjust the sensitivity of your Rapid Trigger buttons. You can even tie multiple commands to different depths on a single key press, turning them into dual actuation keys.
Razer Synapse isn't the most user-friendly, especially as you begin diving into assigning multiple actions to a single key. The left menu can expand five levels deep and push the keyboard off the screen. It's not hard to learn, but there's definitely room for refinement here.
Bottom Line
The Razer Huntsman V3 Pro TKL is an excellent gaming keyboard. It nails the fundamentals, offering a pleasant typing experience with smooth switches and pleasant acoustics. Its analog functionality is excellent, especially for customizing your own actuation points, and its rapid trigger mode and general programmability is second to none.
There's no way around how expensive it is, however. At $219.99 for the TKL model, it's almost as much as the full-size Corsair K70 Max, which is also excellent and has very similar features. If you just want a great typing experience without the analog tech, the Razer Blackwidow V4 75% ($189.99) is an excellent alternative with an even better sound and feel, plus 8,000 Hz polling.
At the end of the day, the Huntsman V3 Pro, while expensive, remains an excellent keyboard for gaming and typing alike. Its refined style may feel like a downgrade to some, but in my opinion, the new Hunstsman looks, sounds, and performs better than ever.
MORE: Best Gaming Keyboards
MORE: How to Pick Keycaps for Your Mechanical Keyboard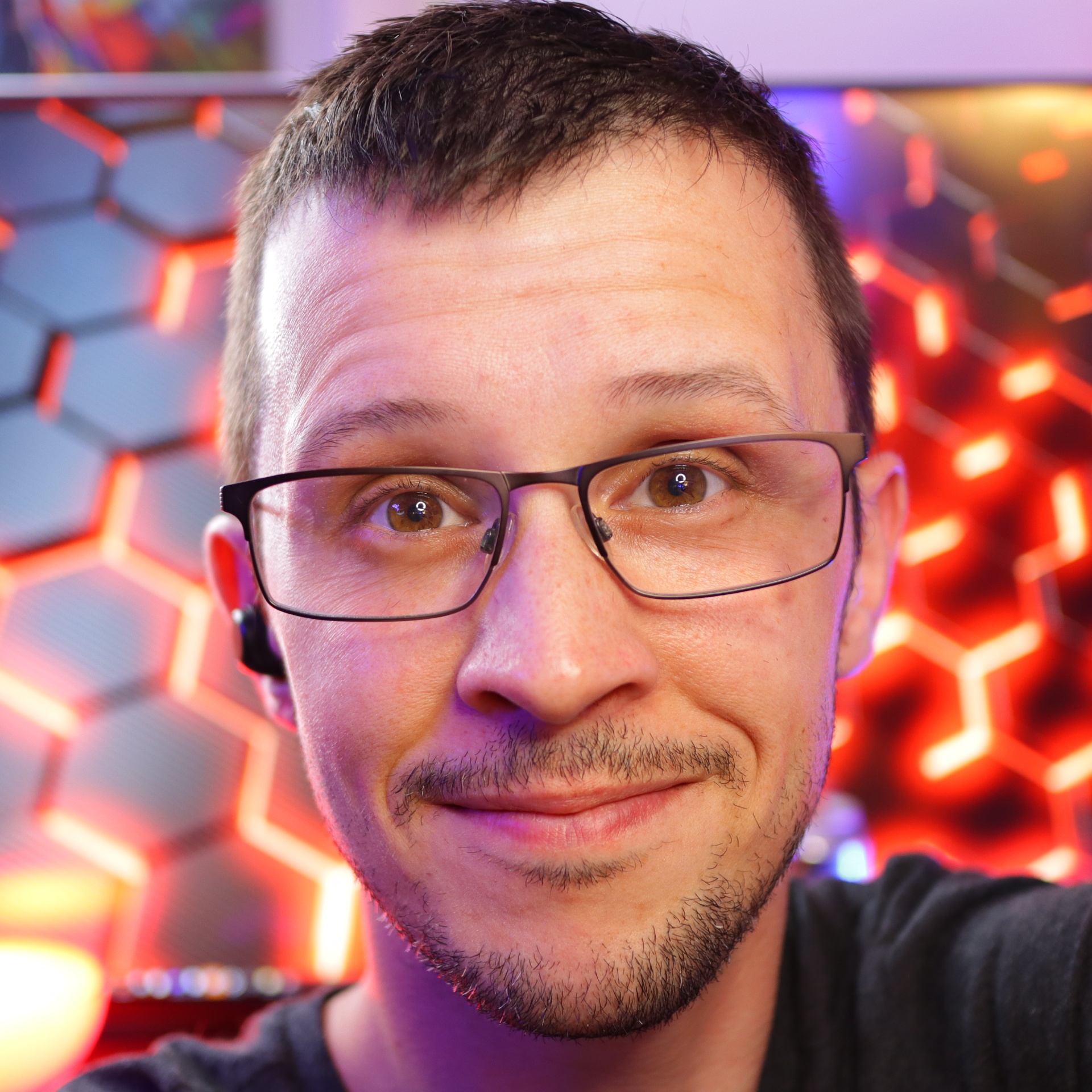 Chris is a regular contributor for Tom's Hardware, covering mechanical keyboards, peripherals, and content creation gear.