The K70 Core RGB sounds great, has super-smooth switches, and costs (just) under $100.
Pros
+

Silky smooth switches

+

Zero case ping

+

Proper sound dampening

+

Double-shot ABS keycaps
Cons
-

Rubber, non-detachable USB cable

-

Sweaty wrist rest
Why you can trust Tom's Hardware Our expert reviewers spend hours testing and comparing products and services so you can choose the best for you. Find out more about how we test.
Corsair has made quite a splash in gaming keyboards in the last year with its K70 Max RGB keyboard, which has customizable magnetic switches and some pretty impressive sound-dampening. But the K70 Max RGB's dual-actuation magnetic switches are somewhat niche (we have yet to find much real-world use for dual-actuation switches), and the board is expensive at $230.
Corsair's latest board, the K70 Core RGB, is a more accessible full-size gaming keyboard — and quite possibly one of the best gaming keyboards we've tested. It keeps the K70 Max RGB's impressive sound-dampening and lack of case ping with two layers of EVA foam, but drops the customizable magnetic switches for pre-lubed Corsair Red (linear) switches. It has an aluminum top plate and comes in all black or "steel gray," with double-shot ABS keycaps. It features per-key RGB, onboard storage with support for up to five profiles, and has a customizable rotary dial. And it retails for just $99.99 — much more budget-friendly than the decked-out K70 Max RGB.
Swipe to scroll horizontally
Specs

| | |
| --- | --- |
| Switches | Corsair Red (linear) |
| Lighting | Per-key RGB |
| Onboard Storage | Yes, 5 profiles |
| Media Keys | Yes |
| Connectivity | USB Type A |
| Cable | 6-feet, rubber |
| Additional Ports | 0 |
| Keycaps | Double-shot ABS |
| Software | iCue |
| Dimensions (LxWxH) | 17.64 X 6.02 x 1.39 inches / 448 x 153 x 35.4 mm |
| Weight | 2.05lbs / 934g |
| MSRP / Price at time of release | $99.99 / $99.99 |
| Release Date | October 10, 2023 |
Design of the K70 Core RGB
The Corsair K70 Core RGB is a wired, full-size mechanical keyboard with double-shot ABS keycaps, flip-up feet, and an adjustable rotary knob. It hasn't been long since I tested the company's flagship full-size board, the K70 Max RGB. While I really liked that board, it was a bit pricey ($230), somewhat niche, and a little overwhelming at times.
The K70 Core RGB has several neat features, including pre-lubed Corsair Red (linear) switches, two layers of EVA foam in the case for sound-dampening, an aluminum top plate, an adjustable rotary knob, and an included magnetic wrist rest. I've reviewed a lot of mechanical keyboards in my day, and the Corsair Red switches are by far the smoothest switches I've ever used in a prebuilt, stock mainstream gaming keyboard. When Corsair told me the switches were pre-lubed, I didn't think much of it — I've heard that so many times and I've been disappointed almost every time. But I'm in love with the Corsair Reds — they feel and sound fantastic.
Switches aside, the other standout feature on the K70 Core RGB is the control dial. Not only does the dial look and feel good thanks to its metal construction and notching, it's customizable. The dial can be set to adjust volume, RGB brightness, vertical and horizontal scrolling, and page zoom. All of these features are nice, individually, but I cannot emphasize how much I appreciate the option for horizontal scrolling — I work in Microsoft Excel constantly, and notched horizontal scrolling is a game-changer.
The keyboard features double-shot ABS keycaps with shine-through legends that show off the board's stunning per-key RGB lighting. In my opinion, Corsair by far has the best RGB implementation, in both cases and peripherals.
Unlike other keyboards in the Corsair K70 lineup, the K70 Core RGB does not have a detachable USB-C cable. Instead, it has a six-foot, fixed, rubber USB-C cable — which concerns me as far as future durability. The K70 Core RGB also lacks Corsair's AXON technology. If you're not familiar with AXON, it uses a special microcontroller that ups a keyboard's polling rate to 8,000 Hz, its scanning rate to 4,000 Hz, and adds storage for up to 50 onboard profiles with 20 lighting effects.
Typing and Gaming Experience on the K70 Core RGB
I got the K70 Core RGB just in time for the release of Counter-Strike 2. While I normally don't play the Counter-Strike franchise, as I find it to be a little too competitive, this is a gaming keyboard. So I fired it up — and I was very impressed. The Corsair Reds were smooth and speedy, and their 45g actuation force never felt too heavy — I could drop my Famas assault rifle for my pistol instantaneously.
I eventually shifted gears and started up the Cyperpunk 2077 DLC, Phantom Liberty. My character in Cyberpunk 2077 is built around speed — so I'm always sliding or dashing through the air while throwing knives. Because Cyberpunk 2077 is such a hardware-heavy game, my rig heats up and my hands get pretty sweaty. Fortunately, the double-shot ABS keycaps on the K70 Core RGB weren't overly slick (like a worn-in set of GMK caps).
I also tested the keyboard in a non-gaming capacity. My full-time job requires a lot of data entry, so I need a solid keyboard to get through the workday. The K70 Core RGB's buttery-smooth switches and nicely sound-dampened case made it a great workhorse, and I didn't once feel the need to switch back to my daily driver. I didn't need to use the board's control dial for horizontal scrolling because I have the Logitech MX Master 3, but the control dial was still convenient for other things, such as volume control.
My only real issue with this board was the included wrist rest. It has the same football-like texture as the wrist rest that comes with the K70 Max RGB, and it's just not very comfortable.
Software of the K70 Core RGB
The K70 Core RGB is powered by Corsair's universal peripheral iCue software. You can use iCue to remap keys, adjust the keyboard's RGB lighting, record macros, and change various settings. While the keyboard doesn't have Corsair's AXON technology with support for 50 onboard profiles, it does support a much more reasonable five onboard profiles — though you'll have to program onboard profiles and software-based profiles separately because iCue is, like most peripheral software, unusually convoluted.
I was disappointed to discover that the control dial wasn't fully customizable. It's not programmable at all, but comes with five presets that can be toggled on or off for convenience.
Bottom Line
This is the third keyboard from Corsair's K70 lineup that I've reviewed — and it's by far my favorite, despite being the least "premium." In fact, considering the $99.99 price tag, this board is fantastic: the smooth linear switches blew me out of the water, and the complete lack of case ping definitely impressed me. Whatever Corsair did in terms of sound-dampening in the case made this keyboard sound great — much better than any other keyboard I've used from a mainstream gaming company.
Corsair isn't the only company that's adding enthusiast features to its gaming keyboards — several companies are paying attention to things like case ping and switch lubrication: Razer recently launched the BlackWidow V4 75% and Asus launched both the ROG Azoth and the ROG Strix Scope II 96 Wireless earlier this year. But the K70 Core RGB is both full-size and (just) under $100, which makes it a very tempting deal.
MORE: Best Gaming Keyboards
MORE: How to Pick Keycaps for Your Mechanical Keyboard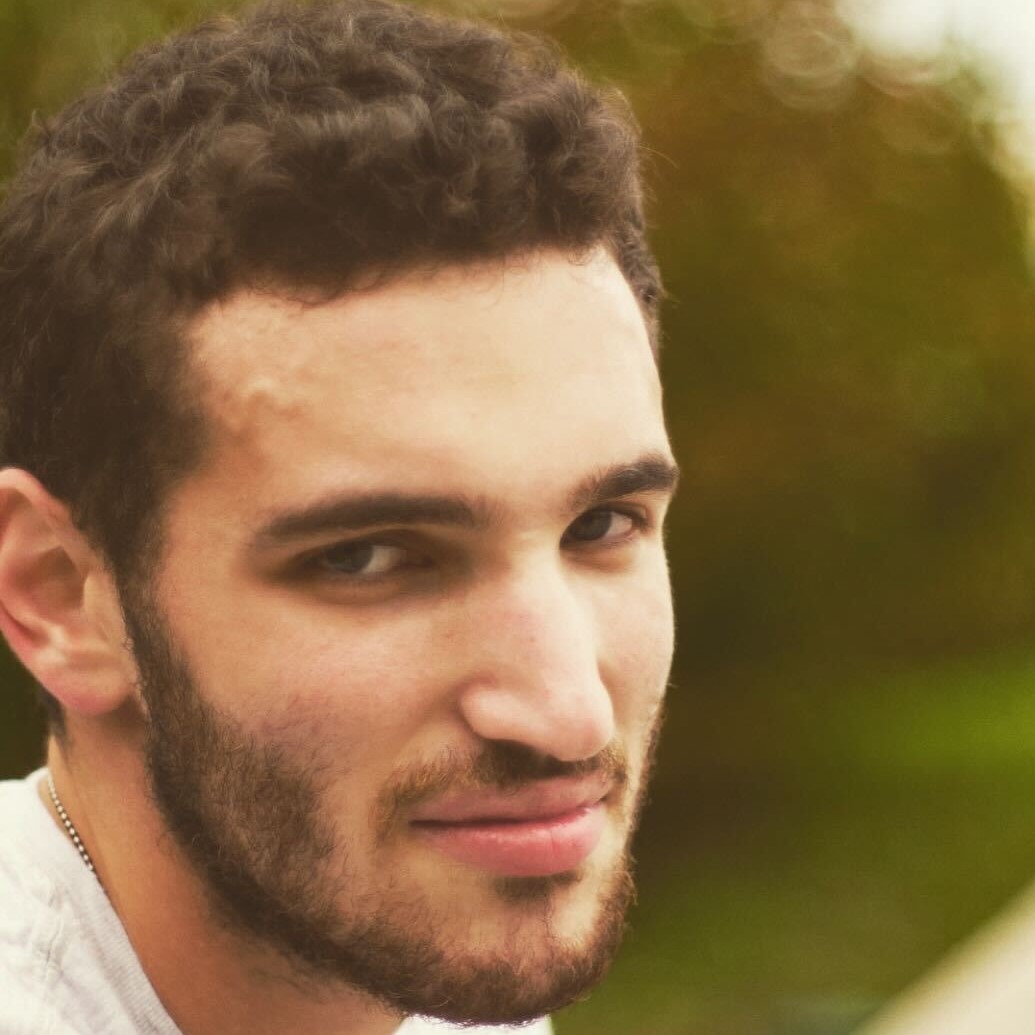 Myles Goldman is a freelance writer for Tom's Hardware US. He reviews keyboards and cases.