If all that were required out of a good wireless gaming headset were solid low latency listening over wireless, Eksa's E910 would be a contender for best wireless gaming headset – but, there's way more to it than that.
Pros
+

+ Accurate flat frequency response

+

+ Plenty of voicing options in software

+

+ Attractive design
Cons
-

Mic sounds muffled

-

Relatively short battery life

-

Tight fit

-

Confusing software requirement to enable full feature set
Why you can trust Tom's Hardware Our expert reviewers spend hours testing and comparing products and services so you can choose the best for you. Find out more about how we test.
The E910 packs interference-free wireless performance over the 5.8ghz band, low latency audio transmission and solid sound quality into an attractive package. But it's hampered by a poor mic, below-average battery life and some truly bizarre issues stemming from poor communication to the user about how, exactly, to get the most out of the headset.
Eksa has positioned the E910 as the only headset in its price range to utilize the 5.8ghz band – this is a bold and forward-thinking choice, but on its own it is simply not enough to truly impress.
Eksa E910 Specifications
Swipe to scroll horizontally
| | |
| --- | --- |
| Driver Type | 50mm |
| Impedance | 20 Ohms |
| Frequency Response | Speakers 20hz-20KHZ |
| Microphone Type | Unidirectional ENC noise canceling, retractable |
| Connectivity | 5.8ghz Wireless via USB Dongle, 3.5mm |
| Weight (with mic) | 0.670205 pounds (304g) |
| Cord Length | 3 feet (1m) |
| Lighting | Red triangle LED on each earcup |
| Software | Eksa 7.1 Surround Sound Tuning Software |
Design and Comfort
Image 1 of 2
On first blush, the E910 takes a slightly different approach to the "gamer" aesthetic: There are no sharp angles to speak of, nor could I find any nods to futuristic automotive design. Instead, the E910 opts for a simple, streamlined look common to most general-use headsets, with an attractive stealth black matte finish, plushy leatherette ear cups and a leatherette adjustable headband. Upon closer inspection, the E910's earcups reveal its intent – the exterior metal grille features a raised, triangular pattern that is pleasing to the eye and slightly more gamer-y. When in use, the earcups are illuminated by a matching red triangular LED section, for added gamer style. One thing that does mar the E910's otherwise attractive appearance is the presence of exposed wires where the earcups connect to the headband. Despite being blacked out like the rest of the headset, these wires have the effect of making the unit look cheap.
In addition to a USB-C-to-USB-A charging cable, wireless dongle and 3.5mm cable, Eksa includes a faux leather carrying case in the E910's package. This is a thoughtful inclusion, and makes traveling with the headset easier.
The E910's headband and earcups are lined with memory foam padding for optimal comfort. The control layout is simple and located on the left earcup, with buttons for power on/off, mic on/off and a volume wheel on the bottom of the row. The retractable mic pulls out from just above the charging port and has a very short reach. While this may be fine for gamers without large craniums like myself, I found it to be a bit of a struggle to wrangle the mic into the best position for picking up my voice. This isn't the only adjustment I found myself fighting with: The push/pull mechanism that governs headband height adjustment can be stiff, and occasionally I had to apply more force than I was comfortable with to make changes to how the headset sat.
Overall comfort with the E910 is also a bit of a mixed bag. While I found the memory foam material on the earcups and headband provided ample padding and the earcups had plenty of depth, the fit was on the tight side, and no amount of adjustment alleviated this issue. I appreciate a snug fit as I strongly dislike wobbly feeling headsets, but the E910 can feel like a vice grip after long play sessions. While I'm not overly sensitive to pressure, I didn't find the E910 to be a comfortable fit past the two-hour mark.
Audio Performance
Audio reproduction is where the E910 really shines. The 50mm drivers retain clarity when pushed, with no audible distortion detectable at high volume levels. The default EQ curve is, compared to other gaming-focused headsets, very well balanced and flat, making it ideal for listening to music. While not HiRes, the audio coming from these cans was remarkably clear and crisp. Gamers may find the lack of a boosted bottom end disturbing, but that can be fixed with a few tweaks using the Eksa 7.1 Surround Sound Tuning Software (more on that later).
You definitely will want to download and install that software if you want to get the most out of this headset, by the way. The default stereo operation mode of the E910 works very well for a variety of music genres, from the bass-heavy gangsta rap of Snoop Dogg to the metallic grooves of Meshuggah.
Gaming audio is perfectly acceptable in Stereo mode, but there's a noticeable lack of bottom-end definition due to the flat EQ curve of the headset that can make the overall audio mix of a game world feel thin. Switching over to virtual 7.1 mode fills out the bottom end nicely without becoming overwhelming to the rest of the mix.
The Eksa 7.1 Surround Sound Tuning Software includes genre-specific presets for FPS and MOBA, but overall, I preferred the Eksa Standard setting virtual 7.1 preset for most titles because it featured the flattest EQ curve and ensured that subtle audio cues weren't drowned out by bass-heavy explosions. Toggling virtual 7.1 on while playing DOOM Eternal, CS:GO and DOTA 2 certainly made the audio feel more alive and brought with it the advantages inherent in positional audio.
Movies also sounded much bigger with 7.1 on versus the default Stereo operation mode. I put the E910 through its paces with "The Lord of the Rings: The Two Towers'" Helm's Deep sequence and "Saving Private Ryan's" Omaha Beach sequence, and found the increase in immersion remarkable. This is also the only real use case I found for the "Deep Bass" preset in Eksa's software – it is far too boomy for music or gameplay.
While the listening experience of the E910 is solid, the communication experience is not. The E910's mic has a very strange tone to it that made my voice seem like I was speaking through a mouthful of cotton balls. There is no distortion or sibilance, fortunately, but voice reproduction is poor and sounds muffled. On more than one occasion, teammates told me they had difficulty understanding me during matches – a complaint that was verified when I listened to playback of test recordings I made in OBS Studio. The ENC noise canceling does its job admirably, significantly cutting down on ambient room sounds and keyboard chatter, but nothing fixes the muffled tonality and subpar audio quality of the mic itself.
Wireless Performance and Battery Life
Eksa's E910 offers something new by way of wireless connectivity via the 5.8ghz band. In theory, this translates to higher speeds and lower latency with a 1300mbps transfer rate. The band is also less congested, with 23 available channels that fewer devices (as of now) can use. In practice, I did notice an overall decrease in latency and no device cross talk, but this performance did come at the cost of range. In my tests, I was able to reach a distance of about 30 feet before I completely lost signal. This is a significant loss of range compared to the more commonly used 2.4ghz band. While this won't really impact gamers, it is something to keep in mind for users who like to be able to take calls and listen to music further from their desk.
The Eksa E910 has what can only be described as average battery life. A full charge will get you roughly ten hours of use with the headset operating at about 70% of peak volume output. This matches Eksa's outlined specs, so kudos should be given for not over-promising. Ten hours certainly isn't bad by any stretch of the imagination, but many other, similarly priced headsets handily beat it by at least four hours. When you factor in the two hours it takes to reach a full charge, ten hours really doesn't seem like much. It would be nice to see the E910 take advantage of fast charging via USB C, but instead we're left with a USB-C-to-USB A cable. There is also no way to tell when you're going to need to charge the E910 – it will simply shut off once it has had enough.
Features and Software
Image 1 of 3
Somewhat confusingly, there is a required software component to unlock the full feature set of the E910, despite the headset being billed as a plug-and-play, driverless experience. Although you can toggle between virtual 7.1 surround and stereo modes out of the box by short pressing the power button, there are a good amount of tuning options available in the E910s software you would be forgiven for missing because Eksa doesn't seem to care if you know about them or not.
In order to unlock virtual 7.1 audio tuning on the E910, users must download the Eksa 7.1 Surround Sound Tuning Software from the manufacturer's website and install it. This really isn't a hassle on its own, but it isn't mentioned in the instruction manual or on the packaging, so it's very easy to miss. Adding to the confusion, the software is referred to as a "driver" on Eksa's website despite the fact that the device functions perfectly fine without it. Considering how useful virtual 7.1 is for gaming, it should have been made much clearer to the user how to enable this feature.
Once the software is installed, you have access to a fair amount of presets and the ability to customize your EQ curve. The software itself is very easy to use, with a clean, uncomplicated UI. There are three tabs located at the top of the window: one governing 7.1 Surround settings, one that covers stereo settings and another that concerns the mic. On the mic tab, you can enable or disable ENC, and the Stereo Sound tab allows you to customize your EQ curve via the ten-band EQ. The 7.1 Surround Sound tab allows you to toggle between four presets (Deep Bass, FPS, MOBA, Eksa Standard) or customize your own curve to your tastes. The Stereo tab likewise offers four presets, each corresponding to a different music genre. Of the four available presets in either mode, the Eksa Standard setting is the most balanced– Deep Bass is exactly what you would expect it to be and really only proves useful for movie viewing, while the genre-specific FPS and MOBA presets offer much more manageable bass boosts.
Bottom Line
Eksa's E910 is an odd bird, playing host to some nifty features (5.8ghz Wireless being chief among them), boasting high-quality audio reproduction and showing off an attractive design for a fair price, but it also comes with glaring drawbacks that make it very difficult to love. Some minor issues, like a relatively short battery life compared to many competing headsets in the same price range, can be easily overlooked if you don't plan on gaming for over eight hours straight. Other points of contention, like a retractable microphone that sounds just plain bad, are impossible to ignore and make purchasing the E910 a questionable decision if competitive gaming is going to be your main use case.
In addition to these issues, the E910 can be uncomfortable to wear for a long period of time due to a headband that remains overly snug regardless of attempts to adjust it to a less crushing fit. This won't be as much of an issue for gamers with small to average-sized skulls, but if you sport a large noggin, you're going to have a problem.
Perhaps the most bizarre issue I encountered with the E910 was its implementation of virtual 7.1 – this is enabled by default but despite it featuring prominently on the packaging and the website, there is little but cursory info available on how to properly use it. The instruction manual contains one line on how to toggle between 7.1 and Stereo via short pressing the power button, but you will find zero mention of Eksa's audio tuning software, where to get it or what it does. If you're not satisfied with Eksa's default voicing for the E910, you do have options but Eksa apparently can't be bothered to tell you about it. This is a modern-day gaming peripheral equivalent to an obscure puzzle in an NES-era video game – after solving it, I didn't feel smart; I felt like the people behind it had wasted my time.
The E910 has definite pros in its good sound, attractive design and compatibility with most gaming devices via its wireless connectivity – it's also nice to have a carrying bag included and the 5.8ghz band does eliminate interference and decrease latency. But the sum total of the headset's flaws make ownership a losing proposition in the face of a similarly priced offering like the Corsair HS70.
The Hyper X Cloud II Wireless is also a superior option if you're willing to fork over the extra cash to own it. While there is little within the E910's specific price niche that offers the same combination of features, that alone isn't a good enough reason to buy it, and we think your wireless headset dollars are better spent elsewhere.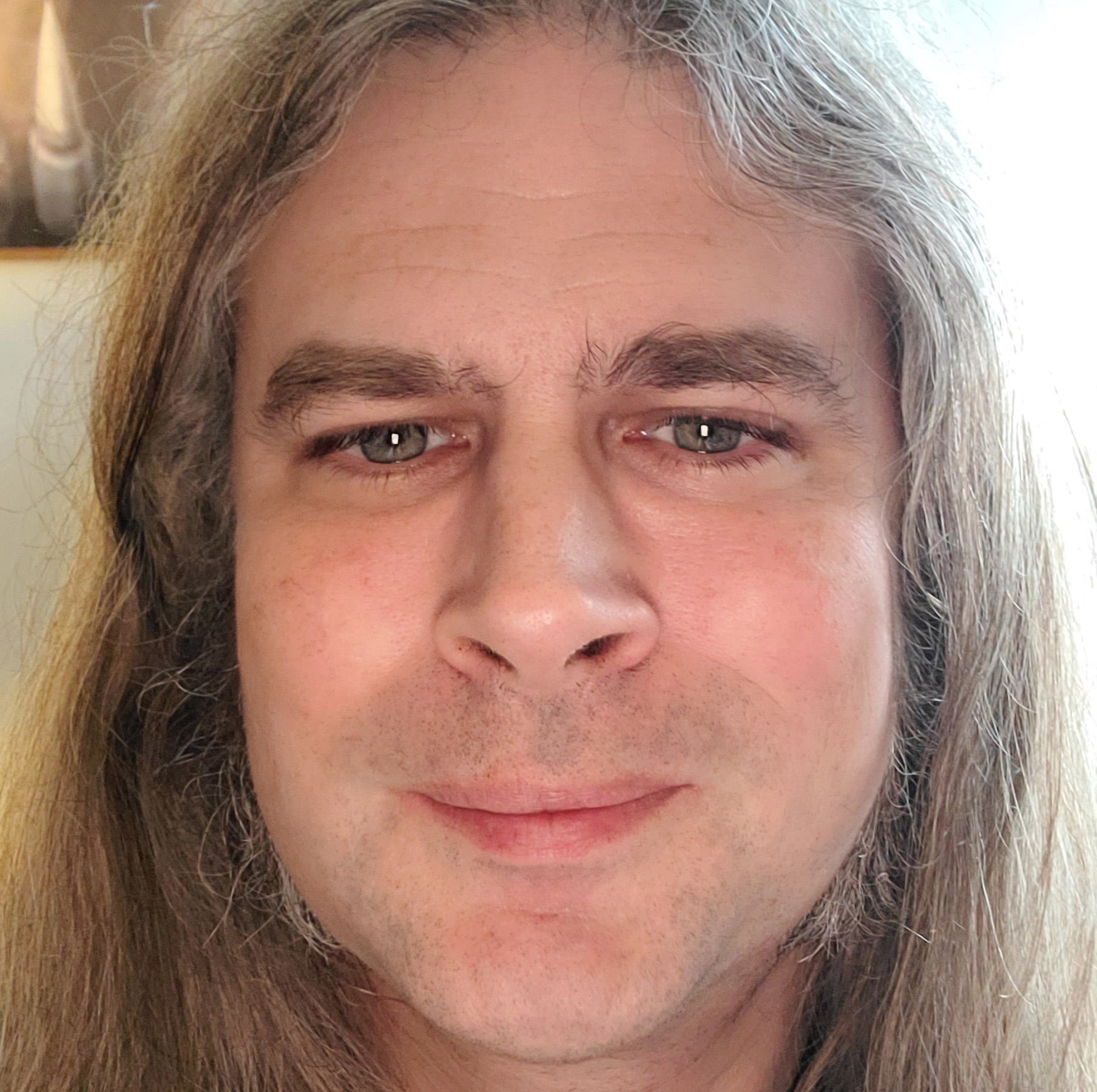 Nate Rand is a freelance reviewer for Tom's Hardware US, covering gaming headsets, keyboards, mice, and microphones.