Why you can trust Tom's Hardware Our expert reviewers spend hours testing and comparing products and services so you can choose the best for you. Find out more about how we test.
Comparison Products
The WD Black D30 1TB will be compared to other external drives we've tested, including the Samsung X5, the Kingston XS2000, the SanDisk Extreme v2, WD's My Passport SSD, Crucial's X8, WD's P50, and Samsung's T7 Touch, all at 1TB. This lineup includes a variety of controllers, flash, and bridge chips.
Game Scene Loading - Final Fantasy XIV
Final Fantasy XIV Shadowbringers is a free real-world game benchmark that easily and accurately compares game load times without the inaccuracy of using a stopwatch.
This is sold as a gaming drive, so loading times are important. That being said, there's only so much to be gained by going to a faster SSD, especially once you hit NVMe drives. Of course, the external interface can still be limiting. Here the D30 does adequately, but is far from the best.
Trace Testing – PCMark 10 Storage Benchmark
PCMark 10 is a trace-based benchmark that uses a wide-ranging set of real-world traces from popular applications and everyday tasks to measure the performance of storage devices.
Image 1 of 3
The D30 does fairly well here, sticking with the middle of the pack. The X8, which has DRAM, is on top, while Samsung's DRAM-less T7 Touch disappoints.
Transfer Rates – DiskBench
We use the DiskBench storage benchmarking tool to test file transfer performance with a custom, 50GB dataset. We copy 31,227 files of various types, such as pictures, PDFs, and videos to a new folder and then follow-up with a reading test of a newly-written 6.5GB zip file.
Image 1 of 3
This bandwidth-limited test shows the 10 Gbps drives more or less in a pack. with the faster interface drives pulling ahead. Most notable here is that the D30 falls behind with writes, which will be investigated further below.
Synthetic Testing - ATTO / CrystalDiskMark
ATTO and CrystalDiskMark (CDM) are free and easy-to-use storage benchmarking tools that SSD vendors commonly use to assign performance specifications to their products. Both of these tools give us insight into how each device handles different file sizes.
Image 1 of 12
ATTO mirrors DiskBench's results, being limited by the interface. CrystalDiskMark also demonstrates this with its sequential tests. The D30 does beat the T7 Touch and XS2000 - the latter with a DRAM-less, hybrid controller - with 4K random reads. Factoring in writes though, it only beats the T7 Touch. We can assume the D30 is read-optimized and likely intended to have poor write performance given that it's meant to be a gaming drive and not for portable transfers.
Sustained Write Performance, Cache Recovery and Temperature
Official write specifications are only part of the performance picture. Most SSDs implement a write cache, which is a fast area of (usually) pseudo-SLC programmed flash that absorbs incoming data. Sustained write speeds can suffer tremendously once the workload spills outside of the cache and into the "native" TLC or QLC flash. We use Iometer to hammer the SSD with sequential writes for 15 minutes to measure both the size of the write cache and performance after the cache is saturated. We also monitor cache recovery via multiple idle rounds.
Image 1 of 5
The D30 writes at around 800 MBps for approximately 16 seconds, indicating an SLC cache of 12-13GB. This matches our expectation from the SN550, which tends to have around 12.5GB of static pSLC. Static SLC usually makes for more consistent post-SLC performance, and in this case it is also very fast to recover. This cache will not shrink and 12GB should be enough for small write bursts.
After the cache runs out, the D30 drops down to around 220 MBps. This is of course far lower than what we saw with both the original and new 1TB SN550s, although direct-to-TLC performance remains consistent otherwise. This seems to indicate that, indeed, the D30 is not intended for sustained writes but is instead a drive designed to store and read games. This is therefore not a drive that should be repurposed or shucked.
The D30 only hit around 60C, by SMART, after a 350GB transfer. This should be well below throttling, which is not surprising given the environment and reduced write performance.
Test Bench and Testing Notes
Swipe to scroll horizontally
| | |
| --- | --- |
| CPU | Intel Core i9-11900K |
| Motherboard | ASRock Z590 Taichi |
| Memory | 2x8GB Kingston HyperX Predator DDR4 5333 |
| Graphics | Intel UHD Graphics 750 |
| CPU Cooling | Alphacool Eissturm Hurricane Copper 45 3x140mm |
| Case | Streacom BC1 Open Benchtable |
| Power Supply | Corsair SF750 Platinum |
| OS Storage | WD_Black SN850 2TB |
| Operating System | Windows 10 Pro 64-bit 20H2 |
We use a Rocket Lake platform with most background applications such as indexing, windows updates, and anti-virus disabled in the OS to reduce run-to-run variability. Each SSD is prefilled to 50% capacity and tested as a secondary device. Unless noted, we use active cooling for all SSDs.
Conclusion
The WD Black D30 neither surprises nor truly disappoints. We know what to expect from an SN550 and a 10 Gbps bridge chip by now. This drive is designed to be simple, and it is. It's designed to store games, and that's what it does. That latter point suggests that this drive is best at higher capacities, particularly 2TB, and that's what we would recommend. We won't knock it at 1TB for that, but 500GB seems a bit impoverished when considering its price per gigabyte.
The performance results would suggest this drive underperforms expectations, which is true, but if you're buying this to store games then these metrics don't mean a whole lot. This drive would disappoint if repurposed for transfers or shucked. The write performance, particularly sequential and sustained, leaves much to be desired, especially after the good numbers we've seen from this hardware in the past. This means WD is selling this strictly for the gaming world and is not super concerned beyond that.
There are plenty of portable SSDs out there that will accomplish effectively the same thing and more. This is therefore a bit of a specialized SKU and it should be treated as such. There's not a lot of frills like a five-year warranty, extra cables, RGB, etc. It's just a basic drive designed to hold past-generation console games. The design is practical if uninspired and we have no real issues with the build quality, although it is excessively large. On the whole, this drive is unexciting, but it serves a purpose.
MORE: Best SSDs
MORE: How We Test HDDs And SSDs
MORE: All SSD Content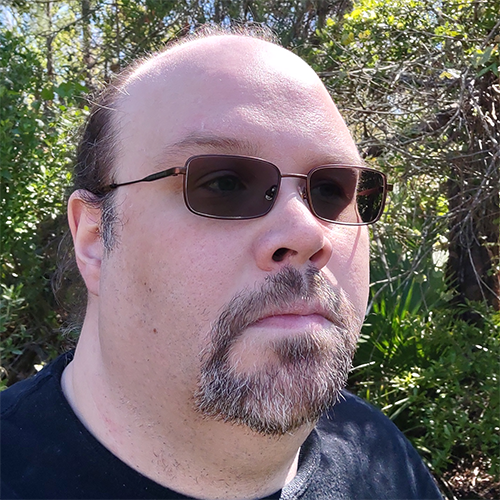 Shane Downing is a Freelance Reviewer for Tom's Hardware US, covering consumer storage hardware.