Tested: Three Rocket Lake Z590 Overclocking Motherboards Face Off
Overclocking-focused Z590 boards from ASRock, Asus and Aourus contend for clock speed supremacy.
Test System
As of March 2021, we've updated our test system to Windows 10 64-bit OS (20H2) with all threat mitigations applied. On the hardware front, we've switched to all PCIe 4.0 components. We upgraded our video card to an Asus RTX 3070 TUF Gaming and the storage device to a 2TB Phison PS5-18-E18 M.2. Along with the hardware changes, we've also updated the games to F1 2020 and Far Cry: New Dawn. We use the latest non-beta motherboard BIOS available to the public unless otherwise noted (typically during new platform launches). The hardware used is as follows:
Swipe to scroll horizontally
| | |
| --- | --- |
| CPU | Intel i9-11900K |
| RAM | GSkill Trident Z Neo 2x8GB DDR4 3600 (F4-3600C16Q-32GTZN) |
| Row 2 - Cell 0 | GSkill Trident Z Royale 2x8GB DDR4 4000 (F4-4000C18Q-32GTRS) |
| GPU | Asus TUF Gaming RTX 3070 |
| CPU Cooling | Corsair H150i |
| PSU | Corsair AX1200i |
| Software | Windows 10 64-bit 20H2 |
| Graphics Driver | NVIDIA GeForce Driver 461.40 |
| Sound | Integrated HD audio |
| Network | Integrated Networking (GbE or 2.5 GbE) |
Benchmark Settings
Swipe to scroll horizontally
| | |
| --- | --- |
| Synthetic Benchmarks and Settings | Row 0 - Cell 1 |
| PCMark 10 | Version 2.1.2508 64 |
| Row 2 - Cell 0 | Essentials, Productivity, Digital Content Creation, MS Office |
| 3DMark | Version 2.17.7137 64 |
| Row 4 - Cell 0 | Firestrike Extreme and Time Spy Default Presets |
| Cinebench R20 | Version RBBENCHMARK271150 |
| Row 6 - Cell 0 | Open GL Benchmark - Single and Multi-threaded |
| Application Tests and Settings | Row 7 - Cell 1 |
| LAME MP3 | Version SSE2_2019 |
| Row 9 - Cell 0 | Mixed 271MB WAV to mp3: Command: -b 160 --nores (160Kb/s) |
| HandBrake CLI | Version: 1.2.2 |
| Row 11 - Cell 0 | Sintel Open Movie Project: 4.19GB 4K mkv to x264 (light AVX) and x265 (heavy AVX) |
| Corona 1.4 | Version 1.4 |
| Row 13 - Cell 0 | Custom benchmark |
| 7-Zip | Version 19.00 |
| Row 15 - Cell 0 | Integrated benchmark |
| Game Tests and Settings | Row 16 - Cell 1 |
| F1 2020 | Ultra Preset - 1920 x 1080, TAA, 16xAF (Australia, Clear, Dry) |
| Far Cry: New Dawn | Ultra Preset - 1920 x 1080 |
Benchmark Results
Our standard benchmarks and power tests are performed using the CPU's stock frequencies (including stock Thermal Velocity Boost), with all power-saving features enabled. Optimized defaults are set in the BIOS and the memory set using the XMP profiles. For this baseline testing, Windows is set to the balanced power plan.
Synthetic Benchmarks
Synthetics are a great tool to figure out if a board runs out of spec, as identical settings should produce similar performance results. Advanced memory timings are the one place where motherboard makers can still optimize for either stability or performance, though, and those settings can impact some testing.
Image 1 of 21
As we look at the synthetic benchmarks, our three boards performed well compared to the other tested boards. It's tough to see any one of the three boards we're looking at here as a clear performer over the others, as they trade punches in each of our tests. PCMark 10/Office results were overall above average. In many cases, particularly in the MS Office tests, the three boards scored on the higher end or the highest compared to other Z590 boards we've tested.
Timed Applications
Image 1 of 4
In our timed applications, LAME testing put the Tachyon ahead of the Apex and OC Formula, with one of the fastest results at 11.36 seconds. The Apex and Formula came in just slightly slower at 11.50 and 11.51, respectively, just above the average. Corona test results were also the fastest we've seen. The OC Formula completed this benchmark the fastest of all tested boards so far (81 seconds), while the Tachyon and Apex were a mere second behind and still ahead of the curve at 82 seconds.
3D Games and 3DMark
Image 1 of 4
We've recently updated our game tests to F1 2020 and Far Cry: New Dawn. The games are run at 1920x1080 resolution using the Ultra preset. As the resolution goes up, the CPU tends to have less of an impact. The goal with these settings is to determine if there are differences in performance at the most commonly used resolution with settings most people use or at least strive for.
Our three overclocking boards performed right around the averages in both the synthetic and gaming tests. The OC Formula threw out a slightly slower average in Far Cry: New Dawn. But otherwise, you won't be able to tell the difference between boards here, outside of the benchmarks.
Power Consumption / VRM Temperatures
We used AIDA64's System Stability Test with Stress CPU, FPU and Cache enabled for power testing, using the peak power consumption value. With Rocket Lake, we need to disable AVX-512 instruction sets; otherwise, temperatures are out of control at stock speeds on some boards. The wattage reading is from the wall via a Kill-A-Watt meter to capture the entire ecosystem. The only variable that changes is the motherboard; all other parts are the same.
Power consumption on these overclocking boards was all over the map. The Tachyon used the least amount of power, averaging 160W (idle 63W, load 257W), while the Apex averaged 178W (idle 79W, load 277W). At the top of the charts using the most power is the OC Formula. In stock form, it averaged 196W, which is the highest tested so far by over 10W. The load was also the highest at 296W, and idle power use was quite high at 95W. Power use/efficiency isn't generally a concern for overclocking-type motherboards, so we won't hold anything against those using more or less. You don't get upset that your super-car has poor gas mileage, you know? Similar situation here.
Image 1 of 8
During stock operation, all three boards handled the flagship Intel Core i9-11900K without issue. The actively cooled OC Formula ran the coolest, peaking just over 42 degrees Celsius. The passively cooled Apex and Tachyon were close, both peaking just over 44 degrees Celsius. Compared to most other boards, these ran cooler than the average overall. During overclocked operations, All three boards were within 1.5 degrees Celsius of each other. Again, these temperatures are some of the coolest running out of all the boards we've tested. These made-for-overclocking motherboards and their VRMs and heatsinks do a great job at managing things under ambient cooling.
Overclocking
When overclocking the i9-11900K, we decided to do so by testing without AVX-512 instructions. When you unlock all of the power limits, you're thermally limited, with the CPU reaching 100 degrees Celsius in several seconds. Since every board is different in following (or not following) Intel specifications, we've removed that variable. The bottom line is that if you need to use these instructions, you'll need to set a significant offset compared to non-AVX-512 loads. To that end, we settled on a 5.1 GHz overclock at around 1.3V. Our CPU uses around 225W in this configuration, which lands between stock power use (195W) and AVX-512 power use (~265W) and is the end of the line due to thermal constraints.
Overclocking on these boards through typical means (the BIOS) went as easily as any other capable motherboard we've tested. A few tweaks here and there, and we were on our way. Often when pushing the limits, the process of booting the machine to windows can prove fatal, even though you're 'stable enough' to run a few benchmarks. To that end, All boards reached 5.2 GHz while running our memory at DDR4 4000 and ran Cinebench and POVRay, but temperatures were too high to sustain a lengthy stress test. The overclocking tools, specifically the hardware buttons to adjust the overclock in Windows, proved particularly useful to get that last 100 Mhz or so.
Sadly, I didn't have the chance to use sub-ambient cooling as procuring LN2 around me (yes, I turned my nose up at Dry Ice) proved more complicated than it was in the past. That said, all it takes is a quick stroll over to Hwbot.org to check each board's records (Links for each: OC Formula, Apex, Tachyon). There you'll find CPU frequencies above 7 GHz and memory frequencies well over DDR4 6000 (3000 Mhz-plus). With the proper cooling and in the right hands, these boards are the tools used to break records.
Image 1 of 3
Final Thoughts
After taking the overclocking boards for a spin, I have to admit I miss the rush of using sub-ambient cooling methods and the competition scene. And although these motherboards are strongly focused on extreme overclocking abilities, they're still competent, albeit pricey, daily drivers as well.
All of these overclocking boards sport incredibly robust power delivery, two DRAM slots, as well as onboard buttons to get every last available Hz out of the system. On top of that, they offer plenty of storage options, premium audio solutions, fast integrated LAN and Wi-Fi 6E, along with a slew of fast USB ports. And last but not least, most have a premium appearance that fits in with your build theme.
All three of these overclocking-centric motherboards performed well overall, just above average across most tests. Some results showed some slightly slower numbers, while most ran faster than the average—some the fastest we've recorded. I wouldn't hold too much value in the stock results though, as a system running one of these boards is more than likely going to be heavily overclocked. For the most part, you'd be hard-pressed to find a significant difference using ambient cooling.
As far as complaints go, there isn't much here. Every consumer wants a lower price, but for those who use these features, they're considered priceless when in pursuit of Hwbot records or even overclocking for the fun of it. Outside of that, I wish the OC Formula didn't have the 'zombie' green accent color and gave off a more premium vibe, but we should keep things in perspective. Aesthetics isn't the primary concern with these boards and it too would do well in most build themes, especially considering the large number of RGB lighting elements.
Outside of that, the difference between these boards comes down to price, (the Aorus Tachyon is the least expensive at $529.99) overclocking tools (this is toss-up), storage (all are good for 3x M.2 and at least 3x SATA concurrently), audio (only the Apex has the latest and greatest), and power delivery (all will take your chip to the limits of whatever cooling method used). If you're looking to display the board and not just beat on it with LN2, the Apex has a more premium appearance, followed by the Tachyon. Given everything the above, plus the Gigabyte board's significantly lower price, we give the nod to the Aorus Tachyon. It delivers good looks, the important overclocking features of its competitors, and will save you some money you can spend elsewhere.
That said, any of these boards are well equipped with the tools of the overclocking trade trade. I'd take any on an an extreme overclocking adventure and get great results, but prefer to work in the Asus BIOS versus the others. But for a daily driver with an eye on some kind of sub-ambient overclocking, the Tachyon would be my weapon of choice. It's the least-expensive of the bunch, but still offers plenty of features for the average user and the extreme overclocker.
MORE: Best Motherboards
MORE: How To Choose A Motherboard
MORE: All Motherboard Content
Join the experts who read Tom's Hardware for the inside track on enthusiast PC tech news — and have for over 25 years. We'll send breaking news and in-depth reviews of CPUs, GPUs, AI, maker hardware and more straight to your inbox.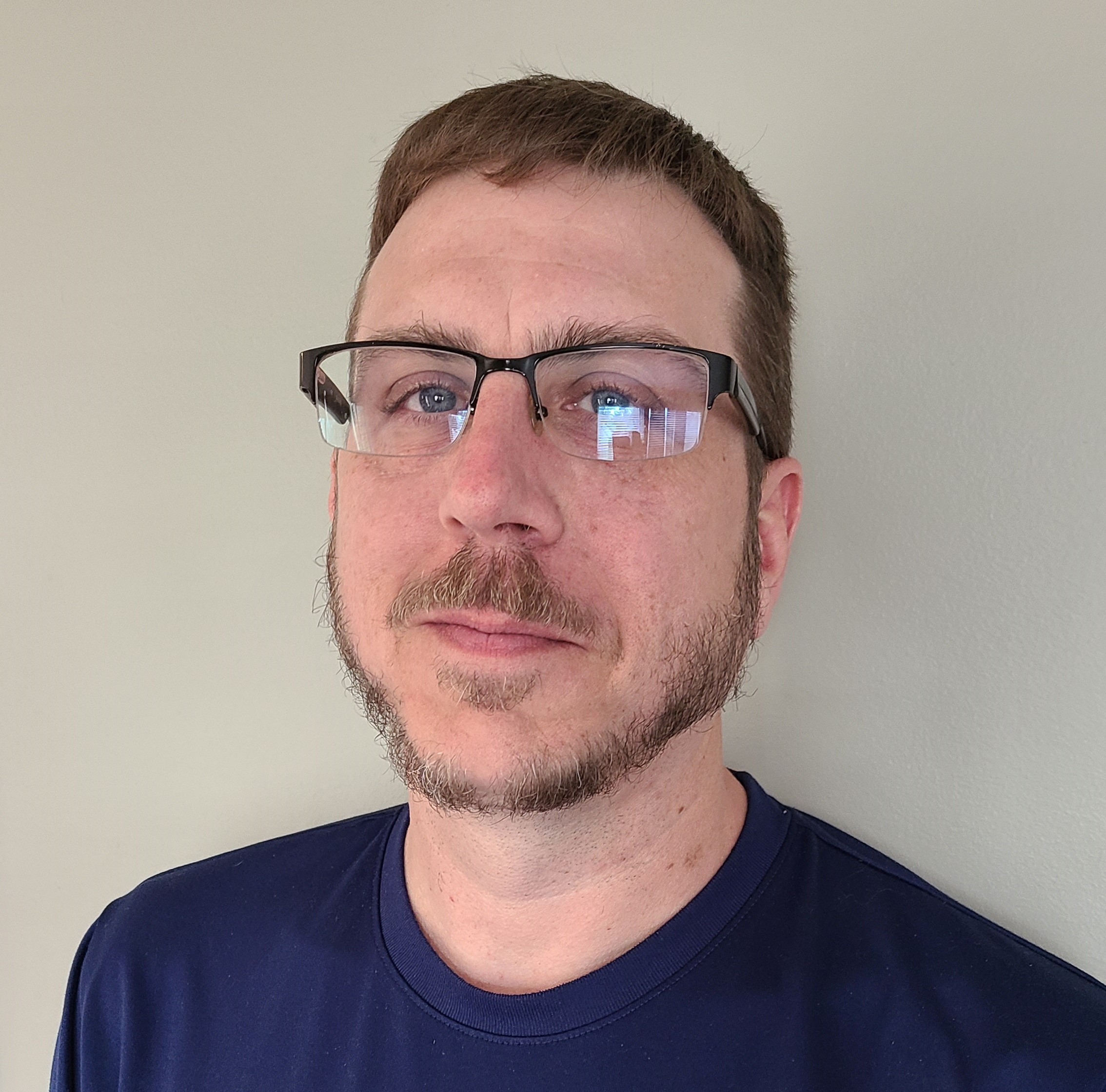 Joe Shields is a Freelance writer for Tom's Hardware US. He reviews motherboards.