7 Dorm Room Gadgets You Need for College
Go back to school and turn your room into a tech palace.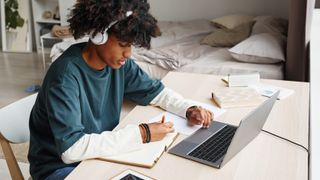 (Image credit: Shutterstock)
With the new college year approaching, it's time to get everything in order for the new term. You need to register for classes, get your clothes and toiletries and grab all the tech gear you need to succeed in your studies and have fun in your downtime.
When you're planning your year, make sure you have each of these seven important gadgets / computers.
Desktop or Laptop
While colleges still have computer labs, it's pretty much impossible to get through a semester without a system of your own. A laptop is the most convenient choice because you can take it to class with you every day. However, a desktop can give you more processing power for your money.
If you're in the market for a laptop – and for most people that's the best choice – check out our list of best college laptops, which includes both lightweight productivity systems such as the Lenovo Yoga 9i (Gen 8) and highly-portable gaming rigs like the Asus ROG Zephyrus G14 and Acer Nitro 5.
When shopping for a college laptop, look for one with long battery life, lightweight, and a good keyboard for typing those papers and taking notes in class. If you get one with a bright screen, you may also be able to use it outside or next to a window on a sunny day.
Here are some current laptop deals:
What about a desktop PC?
Monitor
A separate screen for your laptop such as a larger desktop monitor can be kept in your room and then connected to your laptop or desktop for a more ergonomic working environment and for less eye-straining entertainment if you perhaps wanted to stream some TV whilst relaxing.
When looking for the best monitors like the large 32-inch Samsung Odyssey G7 make sure to check what kind of connectivity they possess and then it's just a choice of size and resolution. There's also the option of going for a smaller portable screen such as the Nexigo NG17FGQ that can be of a similar size to your laptop screen but give you the ability for a dual-screen setup. Take a look at some of the best portable monitors available.
Here are some current deals on monitors:
Storage
There will be storage on your computer and most universities will provide you with some sort of cloud storage as part of your course. If not, it's worth getting a free account at least, something like Dropbox, Google Drive, or similar. If you're like me, then redundancy is second nature, and if you can have multiple backup storage options then you should. Tech can always fail, get lost, or even be stolen, so don't chance it.
The other consideration of storage besides data backup is transport. If you need to copy files from one location to another and you have no network or rubbish wifi, then a small portable external SSD like the Samsung T7 Touch or external HDD is a great option, and don't forget the humble USB flash drive that you can keep on your keyring like the Kingston DataTraveler Max which is super-portable and always on hand when you need it. We've listed some of the best of our favorite external SSDs for your consideration.
Here are some current deals on external storage:
USB hubs
A must-have for any desk setup, a USB hub can help you connect multiple devices to your computer or laptop if you don't have enough available ports on your device. Devices such as mice, keyboards, headsets, and hard drives all take up a valuable USB slot on your machine, and having more is always better. Luckily we have a list of the best USB Hubs that we've tested.
There are an amazing number of different hubs out there with varying combinations of USB ports, HDMI, Ethernet, Memory card slots, and more. Check what ports your laptop or computer already has and note down what kind of ports your peripherals use and how many you need, then match that info to the type of hub you're looking for. If you're running out of USB-3 ports maybe go for something like this Sabrent 60W 10 Port USB 3.0 Hub to give you plenty more ports to plug into.
Here are some current deals:
Speakers
You're not going to be working all the time and when you do get some downtime and it doesn't involve a night out, then maybe you just want to relax with a movie or some music. If you have your own space then a small pair of PC speakers is a great idea for letting you watch and listen to your favorite content. A small pair of budget-oriented speakers such as the Creative Pebble Pro can be picked up for under $60.
If you're sharing a room or accommodation then speakers might not be an option. This is where one of the best gaming headsets or a pair of headphones might be the best option. A headset would enable you to chat with your friends and family online or communicate with your team in an online game. Go for something with plenty of connectivity like the SteelSeries Arctis Nova 1, which can plug into almost any device to cover all your bases.
Here are some current deals:
Game Consoles
A gaming desktop or laptop might not be what you're after, and non-gaming computers are normally a little cheaper and less burdensome on the wallet. But what if you still want to play some games? Then perhaps a handheld console like a Nintendo Switch or Valve Steam Deck might keep you entertained, or if you're in the market for something with a little more power, then perhaps opt for Microsoft's Xbox Series X, or Sony's PlayStation 5.
You can also pair one of these consoles with the best gaming monitor for PS5 or Xbox. If money isn't an object then the 27-inch Sony INZONE M9 has a 4K resolution and VRR, making it one of the best monitors for pairing with the PlayStation 5 console.
Here are some current deals:
Accessories
With all the tech you'll be taking to college don't forget that bag of leads and plugs, make sure you have all the correct cables, plugs, and leads for all of your devices. Everything wants charging and powering, think about a power strip with a built-in surge protector, spare HDMI or DisplayPort cables, USB or Lightning charging cables for your phone, etc.
Here are some current deals:
Enjoy the new school year and good luck in your studies.
Join the experts who read Tom's Hardware for the inside track on enthusiast PC tech news — and have for over 25 years. We'll send breaking news and in-depth reviews of CPUs, GPUs, AI, maker hardware and more straight to your inbox.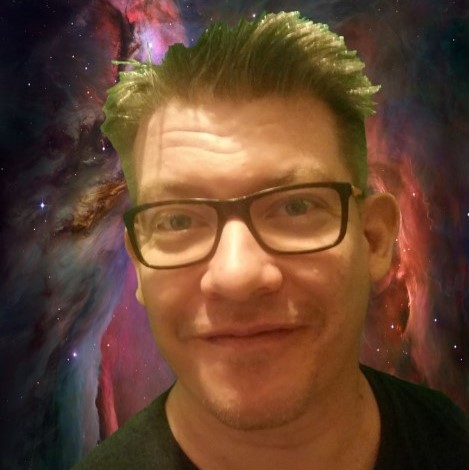 Stewart Bendle is a deals writer at Tom's Hardware. A firm believer in "Bang for the buck" Stewart likes to research the best prices for hardware and build PCs that have a great price for performance ratio.