Western Digital is about to start selling its own storage expansion cards for Microsoft's Xbox Series X|S game consoles. BestBuy listed these cards on its website over the weekend, ahead of a formal launch, revealing that these devices will be cheaper than those exclusively offered by Seagate for well over two years (via The Verge).
The WD_Black C50 Expansion Card for Xbox listed by BestBuy (archive link) has a 1TB storage capacity and is priced at $180. By contrast, Seagate's 1TB storage expansion card has a list price of $220, but is now available for $190 at Amazon. Meanwhile, Seagate's 512GB drive has an MSRP of $110, whereas a 2TB drive costs $360 (down from $400 originally).
Interestingly, Amazon has placeholders for 4TB, 5TB, and 8TB expansion cards too, which suggests that Seagate might be prepping higher-capacity versions of expansion SSDs for Xbox Series X|S consoles.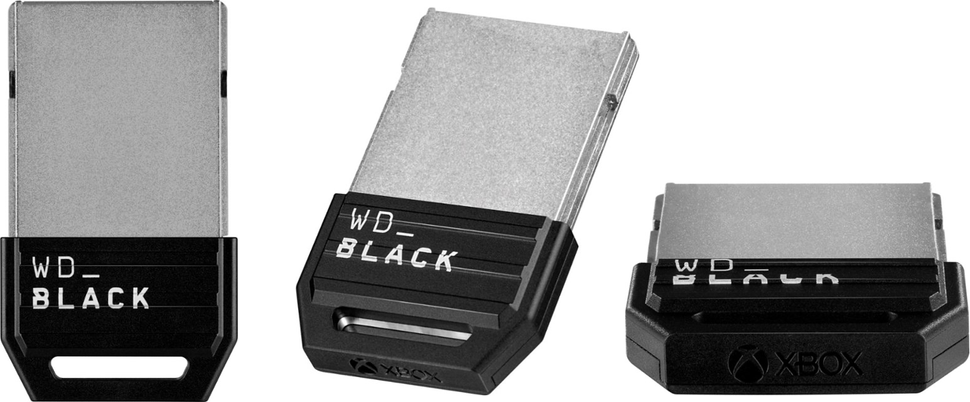 Microsoft's latest Xbox Series X|S game consoles use proprietary storage expansion cards. These cards come in the CFexpress 1.0 Type-B form factor, but they use two PCIe Gen4 lanes, which goes beyond the two PCIe Gen3 lanes that the CFexpress 1.0 Type-B specification requires.
Microsoft charges a royalty for storage expansion cards designed for Xbox, and so until recently, Seagate was the only company willing to make them. Since these cards have been available exclusively from Seagate since the launch of the latest Xbox machines in late 2020, they have been pretty expensive.
It's noteworthy that an enthusiast has demonstrated that it is possible to build an expansion drive for the latest Xbox consoles by using a CFexpress-to-M.2-2230 adapter (which was initially intended for constructing storage devices with greater capacity for cameras), provided you bring your own SSD. These adapters are currently available for $30 from Amazon.