Intel Tiger Lake: Benchmarks, Specs, Release Date and Pricing
Ryzen 4000 in the crosshairs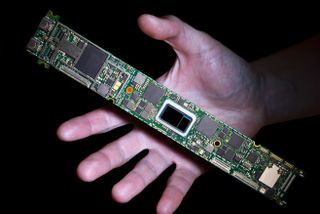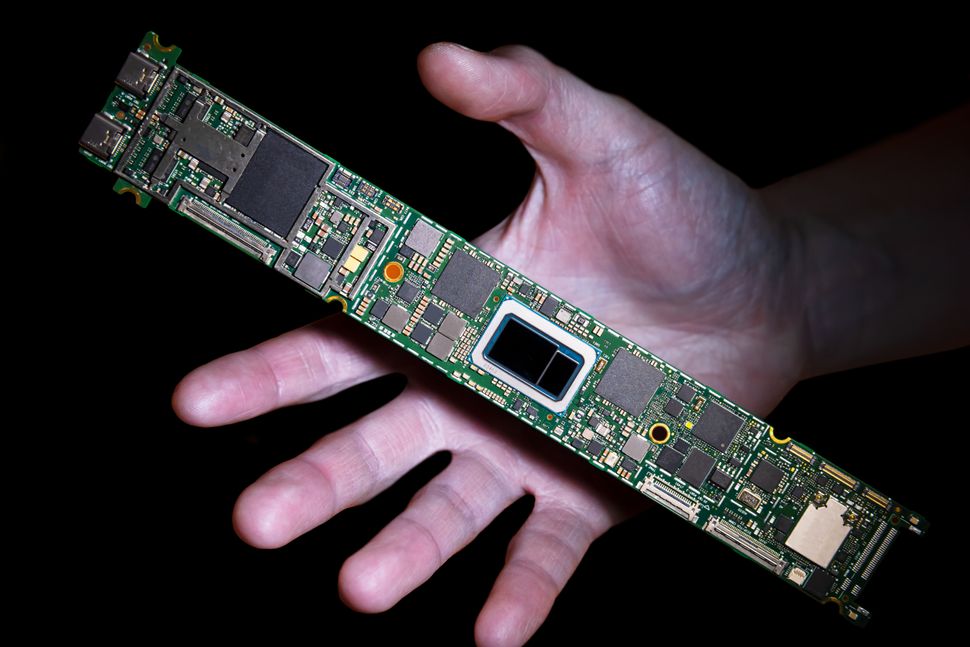 (Image credit: Intel)
Intel has finally pulled the veil off of the final specs of its 11th-Generation Tiger Lake processors after slowly trickling out details of the new chips for an entire year. The TIger Lake chips look to slow AMD's advance with its impressive 7nm Ryzen 4000-series "Renoir" chips that have steadily gained traction over the last several months, but Intel is finally moving on to its 10nm SuperFin process that brings higher clock speeds and a big 20% boost to performance. Intel has also finally shared benchmarks that give us at least some idea of how its chips stack up against the Ryzen competition – Intel claims its quad-core models are faster than AMD's eight-core Renoir chips, and that its integrated graphics have finally taken the lead.
We recently had the chance to put those claims to the test with a validation platform that Intel provided, giving us a glimpse of what to expect from Tiger Lake in the future. We'll cover out test results below.
Intel also recently confirmed that we'll soon see eight-core Tiger Lake models come to market, though the series will be confined to dual- and quad-core models for at least the next few months. We've also seen the first sign of Tiger Lake desktop PC systems emerge in the preliminary listings for a new line of ASRock NUCs, but we'll see those systems in more flavors as other vendors release their products.
Intel's Tiger Lake brings a dizzying array of improvements over the company's previous-gen Ice Lake with higher clock speeds, a doubling of graphics performance, the first PCIe 4.0 support for laptops, and support for LPDDR4x memory serving as the headline advances. Intel also unveiled its new Evo platform, which is the second-gen of its Project Athena initiative. After Intel shared the technical details of its architecture, the new 10nm SuperFin process, and even more low-level details, we now have all the info condensed down into this article. Let's start with the chips, then take a look at some of the first Tiger Lake laptops to hit the market.
Intel 11th-Gen Core Tiger Lake At A Glance
Willow Cove cores - quad-core and dual-core models
Intel Iris Xe LP graphics for 2x faster 1080p gaming
10nm SuperFin process gives up to 20% increase in clock frequency
Support for LPDDR5 - LPDDR4x for first models
Industry first PCIe 4.0 for laptops
New media and display engine
WifI 6 and Thunderbolt 4
Release Date: 50+ designs shipping this holiday season (starts in October)
150+ models in total
New Intel Evo (second-gen Project Athena) options
Price: Varies based on laptop
Intel 11th-Gen Core Tiger Lake Product Naming
Intel announced a total of nine new chips. We have the nitty-gritty specs below, but first we'll break down the meaning behind the confusing mish-mash of product identifiers.
Intel's Tiger Lake comes with the Willow Cove processing cores and Xe LP graphics on one larger 10nm SuperFin die, and a separate smaller 14nm PCH (platform controller hub) chipset that handles extra I/O and connectivity duties.
Image 1 of 4
Intel has two basic packages: The larger package on the left is for the high-performance UP3 models (formerly U-Series) that operate within a 12 to 28W TDP, and they also serve as the building block for the H35 chips. The UP4 package (formerly Y-Series) on the right are for devices that operate at 7 to 15W. These packages are then integrated onto incredibly small motherboards (second picture in the album) that find their way into the new Tiger Lake laptops and thin-and-lights.
The Tiger Lake chips span the Core i7, i5 and i3 families and come with varying levels of graphics performance. Intel splits its Xe LP graphics up into G7 and G4 families. Tiger Lake models with "G7" at the end of the product name come with either 96 or 80 execution units (EUs), with the full-fledged 90 EU models coming with Intel Iris Xe branding. Chips with "G4" at the end of the product name come with 48 EUs. Naturally, the Iris Xe models with more EUs offer the high end of performance, which we'll see in the benchmarks shortly.
Intel 11th-Gen Core Tiger Lake H35 Specifications
Intel has developed quad-core Tiger Lake 'H35' chips with a 35W TDP and defined a new laptop segment, dubbed "ultraportables," to house them. Up to 40 new designs with the H35 chips will come to market this year. Intel also announced that it also supports Resizable BAR, a feature that boosts GPU performance, to the new ultraportable laptops.
For now, Intel's new flagship Tiger Lake chip comes as the four-core eight-thread Core i7-11375H Special Edition that can boost up to 5.0 GHz on a single core and up to 4.3 GHz on all cores. Intel says its long-awaited eight-core 45W H-series chips are still in development, with headline specs including a 5.0 GHz boost on multiple cores, but the company's first eight-core 10nm processors won't come to market until later this quarter.
Swipe to scroll horizontally
Intel Tiger Lake UP3 Processors

| PROCESSOR | CORES/THREADS | GRAPHICS (EUs) | OPERATING RANGE (W) | BASE CLOCK (GHZ) | SINGLE CORE TURBO FREQ (GHZ) | MAXIMUM ALL CORE FREQ (GHZ) | Cache (MB) | GRAPHICS MAX FREQ (GHZ) | MEMORY |
| --- | --- | --- | --- | --- | --- | --- | --- | --- | --- |
| Core i7-11375H Special Edition | 4C / 8T | 96 | 28 - 35W | 3.3 (35W) / 3.0 (28W) | 5.0 (with TB3) | 4.3 | 12 | 1.35 | DDR4-3200, LPDDR4x-4266 |
| Core i7-11370H | 4C / 8T | 96 | 28 - 35W | 3.3 (35W) / 3.0 (28W) | 4.8 | 4.3 | 12 | 1.35 | DDR4-3200, LPDDR4x-4266 |
| Core i5-11300H | 4C / 8T | 80 | 28 - 35W | 3.1 (35W) / 2.6 (28W) | 4.4 | 4.0 | 12 | 1.3 | DDR4-3200, LPDDR4x-4266 |
The three new Tiger Lake H35 processors feature the 10nm SuperFin process and Tiger Lake architecture, so the H35 feature set is mostly the same as the 28W (UP3) processors already on the market. However, while the UP3 models have a configurable TDP that spans from 12 to 28W, the new models can operate at either 28W or 35W. Naturally, the higher-TDP rating allows Intel to dial up the clock speeds to extract a bit more performance from the chips.
The Core i7-11375H H35 Special Edition leads the new lineup with up to a 5.0 GHz boost frequency on a single core. Notably, this is a Turbo Boost Max feature, meaning the 5.0 GHz boost will apply to one physical core only. The chip can also reach up to 4.8 GHz on two cores, and 4.3 GHz on all four cores. As you would expect, boost frequency and duration will depend upon each laptop's thermal capabilities.
Intel's Core i7-11370H and i5-11300H slot in beneath the flagship, both with four cores and eight threads. The primary difference between these two chips boils down to clock speeds and cache capacity. Naturally, the i5 model has lower clocks, but it also comes with only 8MB of cache compared to the 12MB found on the two Core i7 models.
The chips feature the Xe LP graphics architecture found in the current Tiger Lake models, with similar peak clock frequencies as the existing quad-core models. Both Core i7 models come equipped with 96 EUs, just like the flagship 28W model, while the Core i5 variant comes with 80 EUs.
You can see more detail on this lineup of chips, including Tiger Lake H35 benchmarks, in our Intel Launches 35W Tiger Lake Quad Core H35 Processors for New 'Ultraportable Gaming' Segment article.
Intel 11th-Gen Core Tiger Lake UP3 Specifications
You'll notice that Intel has discarded its practice of listing a single TDP value. Instead the company now defines a full dynamic range of performance that spans 12 to 28W with the UP3 models. This allows laptop makers to tailor the chips for the thermal capabilities of their products, with high-end models having sufficient cooling to enable full performance, while lower-end models with less-capable cooling can be tuned to a lower TDP setting. The TDP can even change while in use based upon device temperature, power delivery, and orientation. Intel doesn't require laptop makers to list their TDP ratings, though, so you'll have to turn to third-party reviews for the full skinny on performance.
Swipe to scroll horizontally
Intel Tiger Lake UP3 Processors

| PROCESSOR | CORES/THREADS | GRAPHICS (EUs) | OPERATING RANGE (W) | BASE CLOCK (GHZ) | SINGLE CORE TURBO FREQ (GHZ) | MAXIMUM ALL CORE FREQ (GHZ) | Cache (MB) | GRAPHICS MAX FREQ (GHZ) | MEMORY |
| --- | --- | --- | --- | --- | --- | --- | --- | --- | --- |
| Core i7-1185G7 | 4C / 8T | 96 | 12 - 28W | 3.0 | 4.8 | 4.3 | 12 | 1.35 | DDR4-3200, LPDDR4x-4266 |
| Core i7-1165G7 | 4C / 8T | 96 | 12 - 28W | 2.8 | 4.7 | 4.1 | 12 | 1.30 | DDR4-3200, LPDDR4x-4266 |
| Core i5-1135G7 | 4C / 8T | 80 | 12 - 28W | 2.4 | 4.2 | 3.8 | 8 | 1.30 | DDR4-3200, LPDDR4x-4266 |
| Core i3-1125G4* | 4C / 8T | 48 | 12 - 28W | 2.0 | 3.7 | 3.3 | 8 | 1.25 | DDR4-3200, LPDDR4x-3733 |
| Core i3-1115G4 | 2C / 4T | 48 | 12 - 28W | 3.0 | 4.1 | 4.1 | 6 | 1.25 | DDR4-3200, LPDDR4x-3733 |
The flagship Core i7-1185G7 leads the UP3 lineup. This chip boosts to 4.8 GHz and has a 3.0 GHz base frequency, both of which are a big increase of 700 MHz over the previous-gen model. Intel has also made a big step forward with a 4.2 GHz all-core boost clock that will help chew through demanding productivity apps. To put that in perspective - the maximum single-core boost from AMD's fastest Ryzen 4000 processor weighs in at 4.2 GHz. Intel can pull that off on all cores at once, which helps explain some of its performance advantages we'll see in the benchmarks below.
The 1185G7 also comes with the Xe LP graphics engine with the full complement of 96 EUs, so Intel brands it as Iris Xe. The graphics unit runs at 1.35GHz, an increase of 250 MHz over the previous-gen graphics on the Core i7-1068NG7. The chip comes armed with 12MB of L3 cache and supports LPDDR4X-4266.
The Core i3-1115G4 slots in as the low-end model of this line up. This dual-core quad-thread chip comes with a 3.0 GHz base, 4.1 GHz boost, and impressive 4.1 GHz maximum all-core frequency. The chip's Xe LP graphics engine comes with 48 EUs and boosts to 1.25 GHz, which is pretty agile for a low-end chip. However, these chips step back from LPDDR4x-4266 support to LPDDR4x-3733, which will hamper performance in some tasks. Notably, the Core i5 and i3 models come with 8MB and 6MB of L3 cache, respectively, which is less than the full 12MB found on the Core i7 models.
Intel 11th-Gen Core Tiger Lake UP4 Specifications
Swipe to scroll horizontally
Intel Tiger Lake UP4 Processors

| PROCESSOR | CORES/THREADS | GRAPHICS (EUs) | OPERATING RANGE (W) | BASE CLOCK (GHZ) | SINGLE CORE TURBO FREQ (GHZ) | MAXIMUM ALL CORE TURBO (GHZ) | Cache (MB) | GRAPHICS MAX FREQ (GHZ) | MEMORY |
| --- | --- | --- | --- | --- | --- | --- | --- | --- | --- |
| Core i7-1160G7 | 4C / 8T | 96 | 7 - 15W | 1.2 | 4.4 | 3.6 | 12 | 1.10 | LPDDR4x-4266 |
| Core i5-1130G7 | 4C / 8T | 80 | 7 - 15W | 1.1 | 4.0 | 3.4 | 8 | 1.10 | LPDDR4x-4266 |
| Core i3-1120G4* | 4C / 8T | 48 | 7 - 15W | 1.1 | 3.5 | 3.0 | 8 | 1.10 | LPDDR4x-4266 |
| Core i3-1110G4 | 2C / 4T | 48 | 7 - 15W | 1.8 | 3.9 | 3.9 | 6 | 1.10 | LPDDR4x-4266 |
The UP4 models slot into a 7 to 15W performance range for premium ultra-thin devices, including fanless models. Here we have Tiger Lake Core i7, Core i5, and Core i3 models, just like with the UP3 family, but with pared back frequencies to enable the lower level of operation.
The Core i7-1160G7 comes with four cores and eight threads paired with Iris Xe graphics that operate at a 1.1GHz boost clock, while the low-end dual-core Core i3-1110G4 comes with a 48 EUs that boost up to 1.1 GHz. All of the UP4 models support LPDDR4x-4266.
Intel Tiger Lake Pentium Gold and Celeron
Swipe to scroll horizontally
Intel Tiger Lake and Celeron

| | | | | | | | |
| --- | --- | --- | --- | --- | --- | --- | --- |
| Row 0 - Cell 0 | Cores / Threads | Base / Boost (GHz) | TDP | L3 Cache | Memory | Graphics | Graphics EU / Clocks |
| Pentium Gold 7505 | 2C / 4T | 2.0 / 3.5 GHz | 15W | 4MB | DDR4-3200 / LPDDR4x-3733 | UHD Graphics - Xe LP | 48 / 1.25 GHz |
| Celeron 6305 | 2C / 2T | 1.8 / - | 15W | 4MB | DDR4-3200 / LPDDR4x-3733 | UHD Graphics - Xe LP | 48 / 1.25 GHz |
| Celeron 6305E | 2C / 2T | 1.8 / - | 15W | 4MB | DDR4-3200 / LPDDR4x-3733 | UHD Graphics - Xe LP | 48 / 1.25 GHz |
Intel recently stealth-launched its Tiger Lake Pentium Gold and Celeron processors, and they come with the unanticipated addition of AVX2 instructions, the Intel Deep Learning Boost technology (using the AVX512-VNNI instruction), and the Intel Gaussian and Neural Accelerator 2.0, matching the more expensive Tiger Lake models. In the past, Intel has removed support for the aforementioned features in its lesser Pentium Gold and Celeron families, so this marks a big step forward on the performance front. Intel also added Turbo Boost support for the Pentium Gold 7505, a first for the mobile Pentium lineup.
The rest of the features are somewhat expected, though we also see the debut of the power UHD Graphics Xe LP graphics engine with 48 EUs and a 1.25 GHz peak clock rate. The processors support cTDP (Configurable TDP), so OEMs can adjust the clocks up to 1.8 GHz and 2.0 GHz for the Celeron models, and 3.9 GHz for the Pentium Gold. We also see that Intel dialed back memory support to LPDDR4-3733 from the 4367 MHz we see with the more expensive models, and also stepped back to PCIe 3.0 for the Pentium and Celeron chips.
Intel Tiger Lake Iris Xe Graphics Gaming Performance
Image 1 of 6
We'll cover the details of the Xe LP graphics engine below, but for now, let's see the new Iris Xe integrated graphics in action in our own testing. However, we have to note that these results came in an Intel-provided reference system, so they might not be representative of the full performance we'll see in laptops that come to market. Be sure to check out our preview for the full breakdown of the test environment.
Meanwhile, these results do give us a taste of the theoretical heights of Tiger Lake's gaming performance. Here we can see that if you're willing to compromise greatly on fidelity, you can run many games at 1080p on a laptop with Iris Xe graphics. It won't be one of the best gaming laptops, we can only expect so much from integrated graphics, after all. Leading-edge AAA games may create some challenges, but the Xe LP engine is plenty powerful when you run it at an unconstrained 28W setting.
The reference system gave us to 1080p at 30 fps in low settings on most tests, but we'll see have to wait to see what comes with shipping systems. However, we are undoubtedly getting closer to being able to have short 1080p gaming stints, albeit at reduced fidelity, on Ultrabooks.
Intel Tiger Lake Performance in Desktop Applications
Image 1 of 3
Here we can see the results of our preliminary application testing on the Tiger Lake reference system, but be aware that all of the caveats of the reference system apply.
Intel's Tiger Lake pulls off pretty impressive performance in lightly-threaded applications, especially when you consider its four core models square up against AMD's potent eight-core Ryzen 4000-series chips. As expected, though, AMD's Ryzen takes the lead when we flip over to applications, like HandBrake, that can use its eight cores and 16 threads more effectively.
Image 1 of 11
We're also including some of Intel's projections here, due to the wider range of benchmarks, but be sure to take those with the same grain of salt as any other vendor-provided benchmarks. Intel shared benchmarks of its chips beating the Ryzen 7 4800U in a whole range of applications, including office and productivity/creativity software. As always, we'll need to wait for more comprehensive third-party benchmarks of shipping laptops to make a final determination.
A lot of Intel's claimed advantages stem from its big push into AI capabilities as the company works with a slew of software vendors to enable support for its newest capabilities. These new software packages yield massive improvements, up to 5X, in performance due to support for AI-boosting DL Boost instructions that leverage AVX-512 to boost performance.
Leveraging the AVX instruction set for AI workloads could evolve into a significant advantage over AMD's Ryzen 4000 processors as Intel's software support broadens. Intel's chips have long dropped into lower frequencies as densely-packed AVX instructions work their way through the processor, but Intel has reduced the impact with a new SuperMIM capacitor that keeps voltages steady. That allow the processor to remain in higher frequency ranges during heavy AVX workloads.
Intel doesn't just focus on AI workloads that run on the Willow Cove cores, though. The Gaussian and Neural Accelerator (GNA) returns, but this time with a new 2.0 revision. This SoC-integrated AI accelerator block is used for processing all sorts of low-power voice-based applications, like translation and transcription, using low-power inferencing. Intel claims that this offload engine can reduce CPU utilization by 20% during these types of operations, but at much lower power consumption. This unit can be also be used for impressive noise cancelation capabilities without taxing the Willow Cove cores.
Intel Tiger Lake Battery Life
Image 1 of 2
We'll have to wait until Tiger Lake laptops hit our labs for the full rundown on battery life, but Intel claims to have made significant gains in power consumption. It also says that laptops could provide nearly the same amount of performance on battery as when they are plugged into the wall.
Our testing confirmed that performance remains high while on battery, but that will undoubtedly have an impact on battery life. We weren't allowed to test battery life on the reference system we were given for testing, but stay tuned for more as shipping systems hit our labs.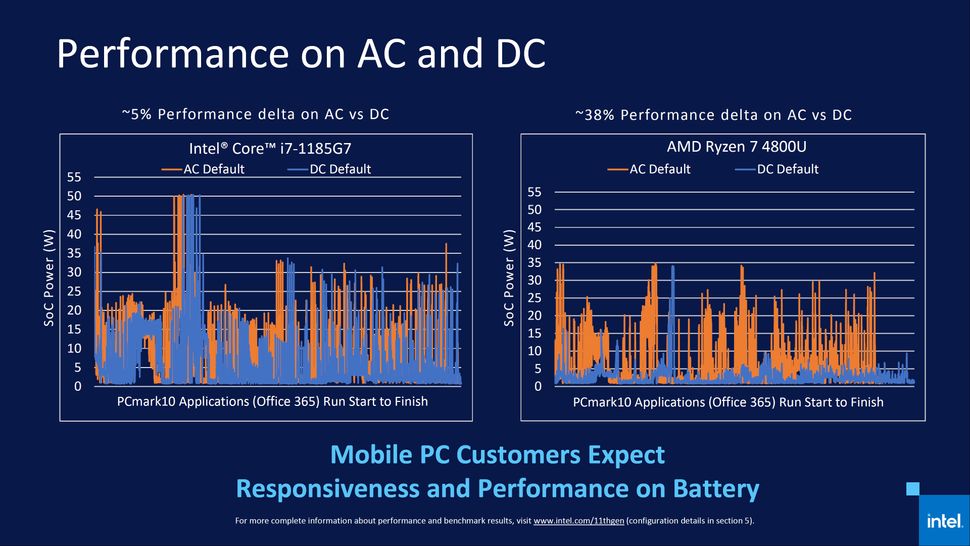 The chart above highlights some Intel's claims about the performance and efficiency improvements that come from the company's new focus on providing higher performance while the laptop is under battery power.
As you can see on the right, Intel claims that performance on the Ryzen 4000-series 4800U drops precipitously when you remove the power plug and the laptop operates on battery power alone. In contrast, Intel claims its Tiger Lake chips offer the same amount of performance, even boosting up to the full 50W of power, while on battery power. If that pans out in our testing, that means you'll still get the full Tiger Lake performance while on battery power, but at the expense of battery life.
Intel Evo - The Second-Gen of Project Athena
Tiger Lake also marks the arrival of Intel's second generation of Project Athena, but it now comes with Intel Evo branding. The Intel Evo program certifies that a laptop is designed with premium components for the fastest performance, and that the software shipped on the laptops doesn't hinder performance. Laptops that pass Intel's criteria earn a custom Intel Evo badge.
Intel has a dizzying number of requirements on both the hardware and software side of the Evo equation, but the goals include battery life projections of nine or more hours for 1080p laptops, eight hours for QHD models, and seven hours for UHD models. Intel also stipulates the system must wake from sleep in less than one second, that performance remains consistent on battery power (as outlined in the previous section), and that the system supports fast charging that gives four hours of battery life on a 30-minute charging session (1080p models).
Intel has an impressive list of the first Evo laptops, with the Acer Swift 5, Asus Zenbook Flip S, Lenovo Yoga 9i and Samsung Galaxy Book Flex 5G being the first models to come to market. Those will be followed by designs from all the usual suspects, like Acer, Asus, Dell, Dynabook, Razer, Samsung, HP, Lenovo, LG and MSI. You can learn more about the program here.
Intel Tiger Lake Laptops
Image 1 of 5
With over 150 designs eventually coming to market, there will be plenty of Intel Tiger Lake laptops to choose from. However, we do have a list of some of the first devices, which we'll add to when other notable devices come to market.
Lenovo's Yoga and IdeaPad 9i series are on the premium side and even have options for lids with a genuine leather covering. The Yoga 9i comes in 14- and 15-inch options that weigh in at up to $1,799 for a fully-equipped 15-inch model. The 14-inch models retail for $1,399 for metal models, and $1,699 for the leather-clad option.
MSI bills the Stealth 15M as the 'thinnest 15-inch laptop,' but it still comes armed with a 15.6-inch "IPS-level" panel with a 144Hz refresh rate, Thunderbolt 4 support, Killer Wi-Fi AX1650, and options for PCIe 4.0 x4 storage. MSI hasn't released pricing yet.
MSI also has its new Summit series on offer for professional users. The new models come in several different configurations, which you can see here, but MSI hasn't shared pricing yet.
Intel Tiger Lake Thunderbolt 4, PCIe 4.0 Interface, WiFi 6
After losing the glory of being the first to PCIe 4.0 on the desktop (AMD holds that distinction), Intel is the first to bring PCIe 4.0 support to laptops. The faster interface enables speedier SSD options that provide more performance and efficiency than their PCIe 3.0 counterparts.
That marks the beginning of a new era for PCIe 4.0 SSDs, and while some may opine that the speedy interface draws more power, that isn't the full story. While the PCIe 4.0 interface does draw more power than 3.0, it can transfer data at up to twice the speed per lane. That helps reduce the amount of time the interface is active, which allows the chip to drop into lower power states more quickly. Intel added the ability to shut off or dynamically adjust Tiger Lake's PCIe interface when it isn't fully active, and the faster interface could be used to employ fewer lanes during some workloads, both of which will allow you to enjoy the speed of PCIe 4.0 SSDs without making huge sacrifices on battery life.
Intel touts its support for integrated Thunderbolt 4 and USB 4, but these aren't really 'new' protocols. In short, with speeds up to 40Gb/s, Thunderbolt 4 maintains the same maximum speed rating as its predecessor (TB3) and doesn't enable new features. Instead, vendors are required to enable all of the high-end features that used to be optional, like the ability to hit the 40Gb/s data throughput requirements and support two 4K displays or one 8K display. This approach does simplify the confusing branding surrounding Thunderbolt 3, but from a hardware standpoint, the speeds and feeds remain the same.
Intel Tiger Lake Willow Cove Architecture and 10nm SuperFin Process
Intel also made some finer-grained improvements to its microarchitecture, and the resulting Willow Cove cores feature a rebalanced cache hierarchy to improve performance, dual ring bus fabric, SuperMIM capacitors, and new security enhancements, among many other improvements. We've covered the low-level details of the Willow Cove architecture here.
Intel pairs the new Willow Cove cores with its 10nm SuperFin process. The process offers much higher clock speeds at any given voltage, and it can also operate at a lower voltage at any given frequency, too. As a result, the chip has a greater dynamic frequency range from the minimum to maximum voltage, which provides better performance at every power level. That equates to faster mid-range performance in thin-and-light devices, not to mention peak performance in high-performance designs. We have the full details of Intel's 10nm SuperFin technology here.
Intel Tiger Lake Iris Xe LP Graphics Engine
Intel's Xe LP (Low Power) architecture powers the Tiger Lake chips, but don't be fooled by the "Low Power" in the Xe graphics branding, though. The Xe LP graphics engine promises up to twice the performance of the previous-gen Gen11, addressing a key sore point in Intel's lineup compared to AMD's capable 7nm "Renoir" Ryzen Mobile processors with Vega graphics.
Intel's Xe LP comes with a significantly revamped architecture that we covered in our Intel Drops XE LP Graphics Specs deep dive. The net-net is that the engine comes with up to 96 execution units (EU) and 'significant' performance-per-watt efficiency improvements over the previous Gen11 graphics, which implies twice the performance at lower power compared to Intel's Ice Lake.
Intel revamped its display engine, too. Tiger Lake supports hardware acceleration for AV1 decode, up to four display pipelines, 8K UHD and Ultra Wide, 12-bit BT2020 color, and 360Hz and Adaptive Sync, among others listed in the album above. Tiger Lake also supports up to six 4K90 sensors (support starts at 4K30) and can process still images up to 42 megapixels, an increase over the prior 27MP limitation with Ice Lake.
Intel Tiger Lake Pricing and Availability
Intel says that over 50 new designs based on Tiger Lake chips will land in time for the holidays, and there will be over 150 models released in total. The first devices arrive in October. Unfortunately we don't have an official price list for the chips, as they are only delivered to OEMs. That means our only measure is the pricing on the devices that come to market.
For a deeper look at the state of the desktop PC chips, head over to our Intel vs AMD CPU article.
Join the experts who read Tom's Hardware for the inside track on enthusiast PC tech news — and have for over 25 years. We'll send breaking news and in-depth reviews of CPUs, GPUs, AI, maker hardware and more straight to your inbox.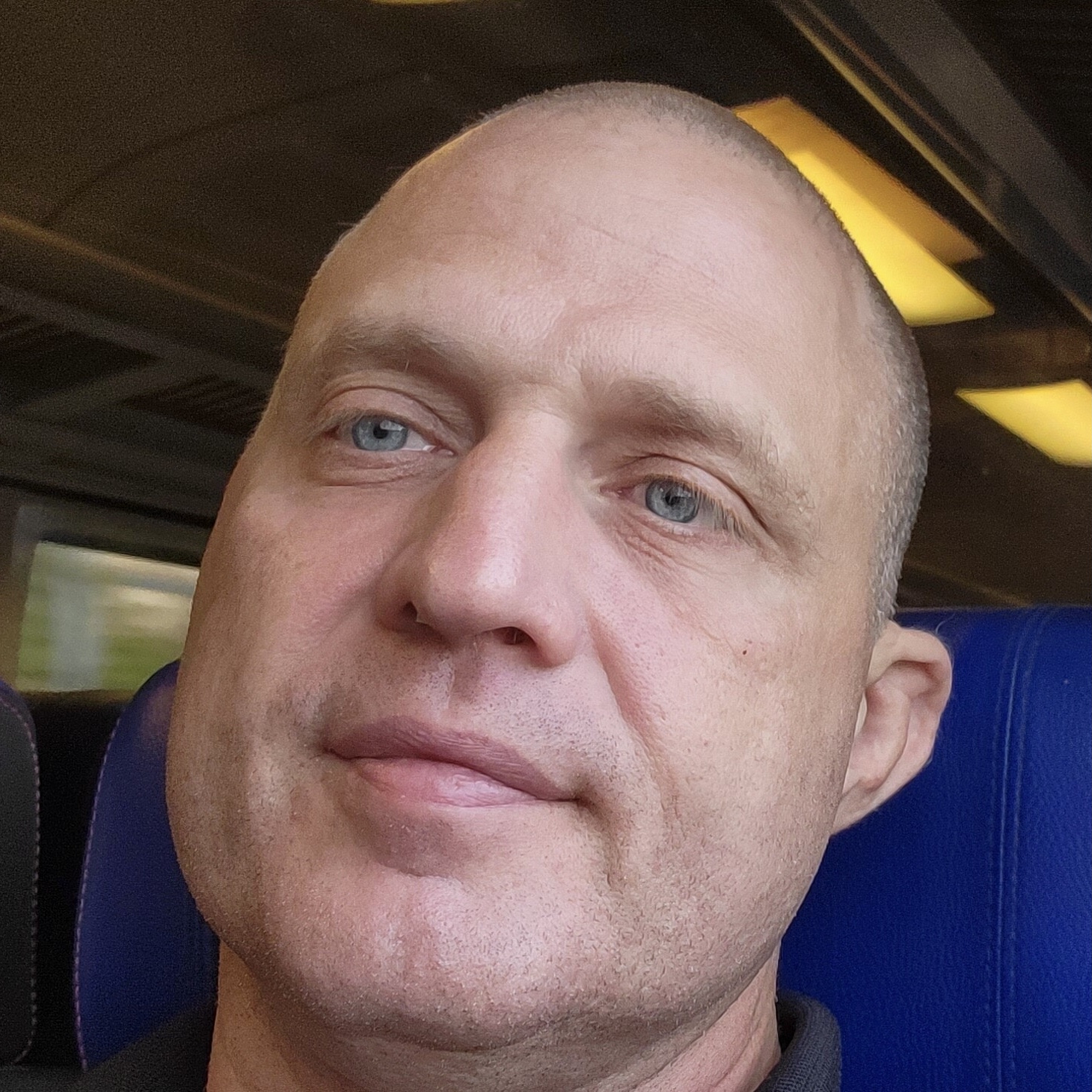 Paul Alcorn is the Deputy Managing Editor for Tom's Hardware US. He writes news and reviews on CPUs, storage and enterprise hardware.