AMD: New Enthusiast-Class RDNA 3 GPUs Coming in Q3
Navi 32 and RX 7800/7700 are finally ready.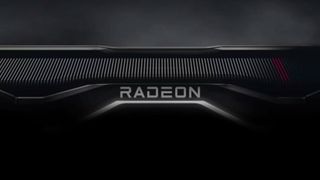 (Image credit: AMD)
During AMD's quarterly earnings call today, there was plenty of talk about AI. More interesting to gamers is that AMD is apparently finally ready to release the middle-ground RX 7800/7700 series of GPUs to compete with the best graphics cards. At least, that's our take based on what was said and what we know of the AMD RDNA 3 architecture.

CEO Lisa Su stated, "In gaming graphics, we expanded our Radeon 7000 GPU series in the second quarter, with the launch of our mainstream RX 7600 cards pertaining to gaming. We're on track to further expand our RDNA 3 GPU offerings with the launch of new enthusiast class Radeon 7000-series cards in the third quarter."

We've already seen some hints of what might be coming with the RX 7900 GRE, a Navi 31-based chip that only has four MCDs (Memory Cache Dies) instead of the usual six MCDs and features a smaller package. It's reportedly drop-in compatible with the anticipated Navi 32 package, which will fill in the gap between the RX 7600 and the RX 7900 XT/XTX GPUs.

The news of the new graphics chips comes amid a rather poor quarter for graphics card sales. As we noted already, AMD's gaming segment revenue totaled $1.6 billion, down 4% on the year and 10% from the prior quarter. AMD cited lower sales of its gaming GPUs as the primary reason for the slump, while semi-custom sales to Microsoft and Sony remained brisk. The group posted a $225 million operating margin, up 11% year over year.
AMD has continued servicing the upper mainstream / lower high-end market with its previous generation RDNA 2 architecture and RX 6000-series GPUs since last year. While it released the top RX 7900 XTX and XT last December, and later delivered a budget mainstream RX 7600 in May, the expected RX 7800 and 7700 cards have yet to appear. Much of that was likely due to the existing inventory of RX 6800/6900 class GPUs, which overlap the performance segment where the new chips are expected to land.

We've been hearing rumblings of Navi 32 and RX 7800/7700 class chips for a while now, though there have been few definitive leaks. We still don't have official specifications, for example, nor do we have an exact release date. However, we now have a clear deadline for the launch of the cards. Q3 means the RX 7800/7700 should launch either this month or next.

Normally, AMD and Nvidia stagger the releases of new products, starting with higher-end offerings. If it follows that pattern, we'll likely get RX 7800 (XT) this month, followed by RX 7700 (XT) next month. Note that AMD did say new "cards" were coming in Q3, so there should be more than a single new GPU in the next two months.

How much will the new GPUs cost, and how fast will they be? Those are the most important questions, and AMD isn't spilling the beans just yet. Based on where the RX 7600 and 7900 GPUs land in our GPU benchmarks hierarchy, we expect a new RX 7800-class GPU will roughly match or exceed the existing RX 6950 XT, while a new RX 7700-class GPU will slightly outpace the RX 6750 XT. That's because the RX 7600 beats the RX 6650 XT, despite otherwise similar specs.

With the RX 7900 XT starting at $779.99, it's a safe bet that the 7800-class model will initially land around the $600 range. That could be the official MSRP, but as we saw with the 7600, online prices quickly corrected to bring the base price down to $257.99, from the official $279.99 launch MSRP. If the 7800 trades blows with an RX 6950 XT, we wouldn't expect gamers to pay extra for the card. Logically, the RX 7700-class card would then fill in the gap and probably have around a $450 MSRP, which could correct to a lower price depending on how things pan out.

We'll have to see what AMD does with reference cards. The previous generation RX 6000-series had reference models for the RX 6700 XT and above, but AMD created a reference RX 7600 this time. It would make sense for AMD to offer 7700- and 7800-class reference designs as well, but we've seen Nvidia skip certain models, and AMD may take a similar approach.
Join the experts who read Tom's Hardware for the inside track on enthusiast PC tech news — and have for over 25 years. We'll send breaking news and in-depth reviews of CPUs, GPUs, AI, maker hardware and more straight to your inbox.
Jarred Walton is a senior editor at Tom's Hardware focusing on everything GPU. He has been working as a tech journalist since 2004, writing for AnandTech, Maximum PC, and PC Gamer. From the first S3 Virge '3D decelerators' to today's GPUs, Jarred keeps up with all the latest graphics trends and is the one to ask about game performance.