16 Teams Race to Validate Superconductor Breakthrough, Find Mixed Results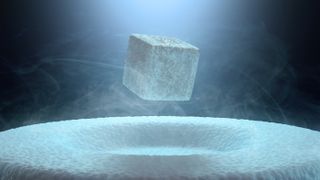 (Image credit: Shutterstock)
Is LK-99 is a black swan? A worldwide race to validate whether the material is a room temperature, ambient-pressure superconductor is still ongoing. Beyond the initial coverage rush, well over a dozen research teams are working at breakneck speed to validate the original South Korean claims around the copper-lead-apatite compound.
According to a real-time Wikipedia live-tracker, a total of 16 separate teams are working on the replication efforts as we speak — 16 that we know of, anyway. Considering the claims that LK-99 has already been synthesized over a Russian kitchen sink, you can bet that a number of efforts all across the world are underway to crack LK-99. From government agencies to corporations and even individuals, the race is on.
The results are hit and miss: The scientific community is having difficulty verifying both halves of the superconducting equation. Yesterday, Tom's Hardware reported that a Chinese team with the Physics Department of Southeast University in Nanjing, China, reported to have measured zero electrical resistance. But research teams worldwide are repeatedly failing to verify both halves of the superconductor equation — both zero electrical resistance and magnetic levitation due to the Meissner effect. Is it a breakthrough, or just bad science? Here's everything you need to know: the good, bad, and ugly of LK-99 and the current research efforts around it.
The LK-99 Superconductor so Far
There's no consensus at present as to whether LK-99 is the be-all, end-all of superconductors. Replication efforts are underway, and institutions are gathering around the issue. Currently, there are ten different teams confirmed to be working on the matter with actual physical experiments, and six teams conducting theoretical studies, per a live tracker on Wikipedia:
The Korean Society of Superconductivity and Cryogenics (KSSC) has instituted a verification committee with the goal of scientifically assessing the original experiment. According to a machine learning translation of the proceedings (shared by Alex Kaplan on Twitter), the initial assessment by KSSC is that the available research (both the rogue first paper and the "official" second one), as well as public data on LK-99, doesn't support the claim that LK-99 can be called a room temperature superconductor.
These first conclusions spurred the Quantum Energy Research Institute to respond by saying it would provide the committee with a sample, with which it could verify that LK-99 is indeed a room-temperature superconductor. Considering the volume of suspected fraud in the history of superconductor announcements, it pays to be careful.
In the meantime, the Chinese researchers that claimed yesterday to have replicated superconductivity have published their paper to Arxiv, the pre-print repository whose servers must be getting slightly more hammered than usual. There, they write in more detail how they used solid-state synthesis to produce a polycrystalline sample of LK-99 (Pb10−xCux[PO4)6O). They also verified high-temperature superconductivity that was slightly worse than the original sample at above 100 Kelvin (-173º C) compared with the 110 Kelvin (-163 ºC) verified in the original Korean experiment.
The words they use in describing their conclusion are telling: LK-99 "is a possible candidate for searching high-temperature superconductors." If that's it, then it seems that LK-99, as they verified it (and remember that the synthetization process was badly documented and has shown extreme variability), actually isn't a room-temperature superconductor.

Another Chinese research team with the Shenyang National Laboratory for Materials Science led by Dr. Junwen Lai et al published extremely similar results on August 1st. It seems room temperature confirmation has so far eluded any and all attempts at replication.

That LK-99 presents superconduction at relatively handleable (if very low) temperatures seems to be a fact, but questions still abound.
What's Next
Experimentation and sciency stuff will keep happening until someone has either validated the (then Nobel-winning) Korean team's original results, or partially validated them ... or until crushing defeat as the claims are disproven. You can rest assured that everyone in the superconductor realm of research is paying close attention to LK-99 right now, and even if it ends up being a failure, that, too, is part of the scientific process.
But in general, there seem to be three distinct ways the LK-99 process can go: One, we've found a true ambient-temperature, zero-resistance superconductor. If that is true, it'll take years of work to better understand this material before it actually revolutionizes human life. Considering the relative cheapness and abundance of the two key ingredients — lanarkite (Pb₂SO₅) and copper phosphide (Cu₃P) — it's likely we'll get some usage out of it as a superconductor, even if synthetization yields don't improve much. And the synthetization process (at least, at this likely crude stage) is relatively simple.

It wouldn't take that many flakes of LK-99 to revolutionize the sensor industry, opening up all kinds of doors in the field of medicine, microelectronics, cybernetics, and Brain-Computer Interface (BCI) designs. In this scenario, there's little doubt that with good enough yields and a better understanding of the quantum chemistry happening here, LK-99 could indeed revolutionize human life.
Another way this could go is that LK-99 is a superconductor, but not the superconductor. Let's assume it's confirmed to be a high-ish temperature superconductor (due to superconductance being reported around the 110 Kelvin mark). That's still an incredible win. 110 Kelvin [-163 ºC] does bring LK-99's superconductor utility down to liquid Nitrogen-required levels (LN2) instead of the much more expensive and difficult-to-handle liquid Helium (He).
That alone brings room-scale superconductance into the equation, which is already enough to bring superconductors to MRI machines and other medium-scale applications. Humanity would still find a number of applications for it, as we've done for even YBCO, the first material discovered to be a superconductor. YBCO's main issue is that it becomes superconductive only at about 93K (- 180 ºC). It's also a very difficult material to refine (its yields are extremely low), but we've already tamed it into a subset of its possible applications. And expanded applications, or iterative improvement, is what it's all about.
Another way this could go might become a parallel to what happened with cold fusion in 1989. Then, a botched experiment yielded erroneous results, catapulting the scientific community toward a wild, frantic goose chase in an attempt to replicate the results. There too, the discovery was swiftly followed by several tentative or partial announcements of replication, which tapered off and started being retracted as time passed. In the end, cold fusion and the fuss about it originated from a failed moment in science, and the scientific community is now pretty agreed upon that. But notice the possible similarities...
Join the experts who read Tom's Hardware for the inside track on enthusiast PC tech news — and have for over 25 years. We'll send breaking news and in-depth reviews of CPUs, GPUs, AI, maker hardware and more straight to your inbox.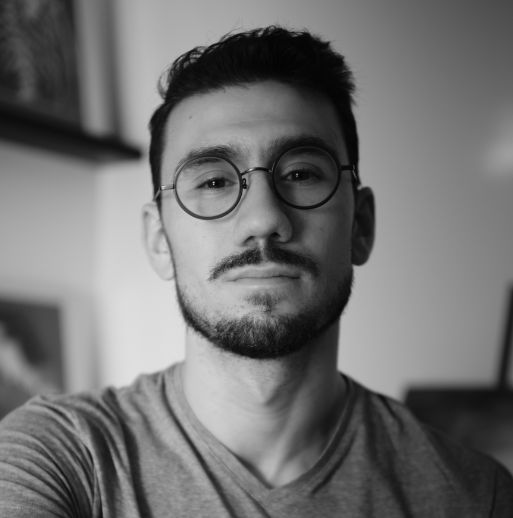 Francisco Pires is a freelance news writer for Tom's Hardware with a soft side for quantum computing.