Noctua Enthusiast Builds Superior Handheld Cooling Fan
Meanwhile, the official Noctua desk fan has disappeared from roadmaps.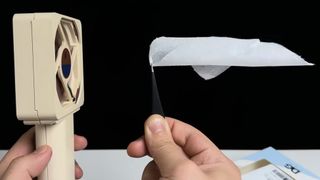 (Image credit: Attic Electronics )
Austria-based Noctua is widely regarded to be one of the leaders in PC air-cooling technology. This reputation inspired Korean TechTuber Attic Electronics to create a handheld cooling fan using Noctua parts. The result was superior to similar-looking off-the-shelf products. It was even created using signature Noctua colors and branding.
At the start of the video Attic Electronics shares his opinion about Noctua's cooling fans. In particular, he praises their excellent durability, noise, and airflow characteristics. The overall product positivity also appears to extend to their opinion of the polarizing Noctua classic color scheme, saying that it is "attractive."
Starting with a compact but stout-looking Noctua fan (perhaps 80mm x 80mm 25mm), the YouTuber introduces some of the parts he is going to use to make a DIY handheld fan. A fan holder is shown off, as is a handle. These parts will come together with the fan to make the finished handheld device. We're never directly told how these parts were made, but our best guess would be that they used the best 3D printer.
Inside the handle are some very important components for making a useful portable fan. In the video, we see the TechTuber demo a PCB that features a thumb slider potentiometer to adjust PWM fan speed, a power switch, and a USB-C charging port (at the bottom of the handle). There's also a charging indicator light too.
We don't know whether the fan controller PCB, the handle, or the fan mounts were off-the-shelf parts, salvaged parts, or made by Attic Electronics. They do mention that they "made a circuit", but the two resulting PCBs look like common parts. A lot of focus in the video seems to be on finding the correct color of paint to make an authentic-looking Noctua product.
The base color of the DIY Noctua handheld fan comes from Rustoleum and is labeled as a cream-colored paint and primer. After several attempts at a Noctua brown match, the TechTuber appeared to settle on Tamiya TS-69 spray paint.
In testing, and after some tweaking which involved an oscilloscope, Attic Electronics showed that the DIY Noctua handheld was simultaneously quieter and more powerful than a purpose-made product available in Korea. Towards the end of the video, he also showed a larger DIY Noctua handheld fan, perhaps made with a 120 or 140 mm fan from the Austrian firm. That would be better for the hottest days...
Will Noctua Make an Official Handheld Fan?
There is no mention of a handheld fan on the Noctua roadmap at the time of writing. The nearest similar product would be the Noctua Desk Fan which appeared at trade shows as a prototype five years ago, and on roadmaps during 2022, but disappeared from roadmap updates in 2023...
So, even if Noctua had a handheld portable fan on its roadmap, those with the necessary skills might be advised to follow in the footsteps of Attic Electronics.
Join the experts who read Tom's Hardware for the inside track on enthusiast PC tech news — and have for over 25 years. We'll send breaking news and in-depth reviews of CPUs, GPUs, AI, maker hardware and more straight to your inbox.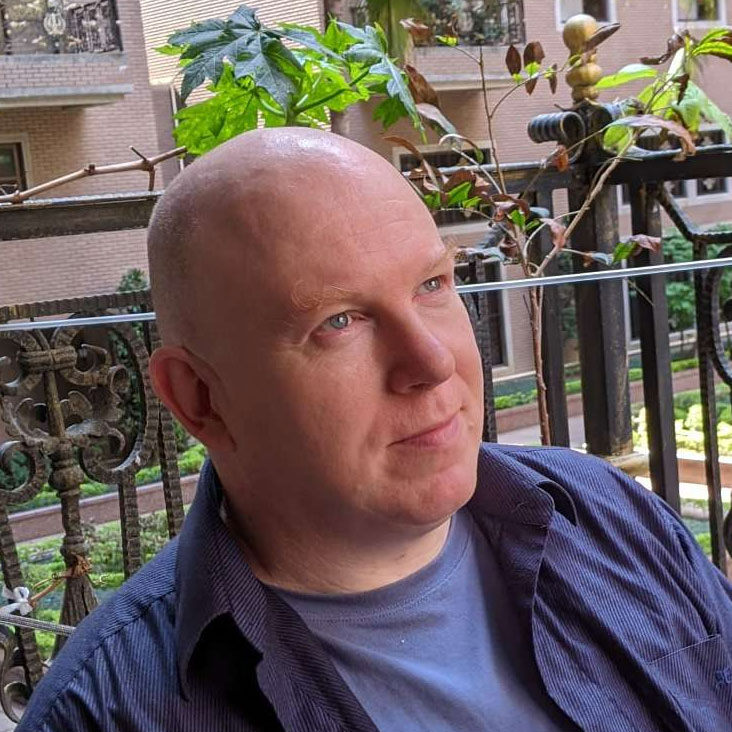 Mark Tyson is a Freelance News Writer at Tom's Hardware US. He enjoys covering the full breadth of PC tech; from business and semiconductor design to products approaching the edge of reason.
As someone who usually hates these kinds of videos, I found myself watching to the end. Cool!

Reply