Despite quirky looks, the NZXT H6 Flow RGB is a great case for those who want to show off their components while also keeping them cool. Just know that it's a bit noisy under load.
Pros
+

Impressive thermal results

+

Easy to build in

+

Flush bottom fan design

+

Bridged IO connector
Cons
-

Lackluster drive support

-

Noisy
Why you can trust Tom's Hardware Our expert reviewers spend hours testing and comparing products and services so you can choose the best for you. Find out more about how we test.
Trends in the PC case industry have changed a lot in the past several years. But NZXT has, in many ways, stuck to its own script, Its boxy design with a glass side panel goes back to the NZXT S340, which then evolved into the H-series. While the chassis has been through a bunch of changes, some for the better and some for the worse, it's always maintained its signature silhouette.
But here in late 2023, we have a new H-series installment that truly changes things up: the H6 Flow RGB. This case features a dual-chamber design and the seemingly ever-trendy mostly glass design. Except where Hyte's Y60 sports glass on its three outward-facing panels, the H6 Flow replaces one with mesh and three fans. The H6 Flow RGB retails for $135, but is also offered without the lighting for $110; it comes in either black or white.

With so many dual-chamber glass chassis on the market, can NZXT's newest design keep up? Does its combination of airflow and glass earn it a spot on our best PC cases list? We'll have to test it to find out. But first, here's a look at its specs.
Specifications of the NZXT H6 Flow RGB
Swipe to scroll horizontally
| | |
| --- | --- |
| Type | ATX Mid-Tower |
| Motherboard Support | Mini-ITX, Micro ATX, ATX |
| Dimensions (HxWxD) | 17.13 x 11.3 x 16.34- inches |
| Max GPU Length | 14.37-inches |
| CPU Cooler Height | 6.4-inches |
| External Bays | X |
| Internal Bays | 2x 2.5-inch, 1x 3.5-inch |
| Expansion Slots | $7.00 |
| Front I/O | Two USB 3.2 Gen 1 Type-A (5Gbps), one USB 3.2 Gen 2 Type C (10Gbps) and a headset combo jack |
| Other | Mesh Side Panel |
| Front Side Fans | 3x 120mm |
| Rear Fans | None |
| Top Fans | None |
| Bottom Fans | None |
| Weight | 20 pounds |
| Warranty | 2 years |
Features of the NZXT H6 Flow RGB
The NZXT H6 Flows is not your usual dual-chamber PC case, as it emphasizes cooling first and glass second. Most recently we looked at the Hyte Y70 Touch, and the H6 Flow looks like a mirrored version of the Y70 Touch, where instead of a 4k screen, we get angular cooling.
Because the case features an angled mesh corner panel, it looks a bit weird, depending of course on where exactly you're looking at it from. NZXT designed this case to have the fans as close to the GPU as possible, without sacrificing a glass front panel. So rather than adding vents and fans to the rear front of the case (like we saw recently with the APNX C1), NZXT met in the middle and put a mesh panel and fans in between the front and the side, on a 45-degree angle. Don't get me wrong, the case doesn't look bad, but if you're used to Hyte's Y60 and Y70 cases, the H6 Flow looks odd, since it's essentially an inverted version of that case, with fans standing in for one of the glass panels.
In addition to the angled front intake, the bottom of the H6 Flow is designed to have case fans sit flush with the floor of the chassis. While this may sound pointless, like all NZXT cases, the feet lift the chassis up enough for bottom intake.
The H6 Flow's IO is nothing special. You get the usual two USB 3.2 Gen 1 Type-A ports, one USB 3.2 Gen 2 Type-A, and a headset audio combo jack.
The NZXT H6 Flow RGB comes with three F120 RGB Core fans, which are 3-pin and work flawlessly, but I'll talk about that more later. The dual chamber design of the H6 Flow provides more cable management space than a traditional ATX chassis would. And because of that, you usually have more room for hard drives. However, the H6 Flow only supports two 2.5 drives and one 3.5-inch drive, which is pretty underwhelming given how wide the case is.
Internal Layout
The NZXT H6 Flow RGB is a quat mid-tower, standing just 17.3 inches tall. The case measures roughly the same height as the Fractal Design Meshify C. Obviously, this case cannot support eATX motherboards, but it's certainly possible that NZXT plans on creating a bigger version of this chassis in the future.
Image 1 of 2
Despite its quirky layout, cooling support is surprisingly normal. Just note that the only place you can mount a radiator in this case is at the top. On paper, the H6 Flow RGB can fit a 360mm AIO up there, but I would be hesitant to buy a thicker liquid cooler, like the Arctic Liquid Freezer. If you do, the connectors at the top of the board are likely going to be severely blocked.
The front-right of the H6 Flow RGB can house up to three 120mm fans, and three come pre-installed here. Interestingly, the bottom of the case fits up to two 140mm fans.
Finally, the rear of the case can house a single 120mm fan, like most cases. But it doesn't come with one.
Image 1 of 2
When it came time to install our hardware into H6, I was concerned about our GPU fitting, but all was fine and dandy. The H6 Flow RGB can house GPUs as large as 14.37 inches (365mm) and CPU coolers up to 6.42 inches (163mm). The latter means that the largest air coolers, like the Noctua NH-D15, will not fit in this chassis.
As mentioned earlier, there is a lot of space behind the motherboard tray, and in addition to a lot of pre-cable management, the IO is bridged into one cable. This is one of my favorite features about this case, making fiddling with tiny individual headers an annoyance of the past.
Testing Hardware
Our testing hardware uses Intel's 12th Gen Alder Lake platform. We're using a Core i7-12700KF, cooled by a Noctua U12s air cooler. Our graphics card is a Gigabyte RTX 3070 Ti Gaming OC and our motherboard is the MSI Pro Z690-A WIFI.
Acoustic Results for the NZXT H6 Flow RGB
Our acoustic test consists of three scenarios: We run the CPU at full load, the CPU and GPU at full load, and an optimized mode. The CPU full load test runs the CPU and case fans at their maximum speed. For the CPU and GPU full load acoustic test, we also stress the Gigabyte RTX 3070 Ti Gaming OC and set the fans at 75% speed, because in gaming, the fans never run at 100 percent and are far too loud when they do.
For the optimized mode, we run the GPU fan speed at 30% and the CPU and included case fans at the lowest speed they will spin.
There's no way around it: The NZXT H6 Flow RGB is a very loud case and that's really surprising. The H6 Flow RGB is using the same F120 fans that we've seen in previous NZXT cases, so it's not like anything has changed there. I'd reiterate, though, that these results are from our testing, and likely often going to have your CPU and case fans running at full speed.
Thermal Results for the NZXT H6 Flow RGB
For the thermal tests, all case and CPU fan speeds are set to 100%. The Core i7-12700K is set at a 4.7GHz clock at 1.3v on all performance cores to ensure consistent power consumption across test scenarios. Letting the GPU run at 75% fan speed enables it to maintain its power target while sticking to one set reasonable fan speed, so the temperature is the only variable.
When I heard about the angular cooling, I was skeptical. It just seemed like another excuse for a company to make a dual-chamber glass case. However, compared to the other dual chamber chassis we've tested within the same size (Phanteks' NV7 is a full tower), the H6 Flow RGB is a strong performer. Our Gigabyte RTX 3070 TI features a triple fan setup, which almost collides with the case fans, so I really did not expect much, but I was wrong. Clearly.
Bottom Line
The NZXT H6 Flow RGB is reminiscent of by Hyte's Y60 and Lian Li's O-11 design that kicked off this glass-covered case craze. This kind of case feels like it's taking over the entire PC case market, so each new installation really needs to have its own defining feature.
Despite the fact that H6 Flow looks like a mirrored version of the Hyte Y-series, our testing shows the angled front cooling certainly does the job, setting NZXT's latest case apart as a showcase chassis that also prioritizes airflow. It's easy to recommend if you want to show off your powerful components without sacrificing temps. Just know that this case is on the noisier end of the spectrum. So you may want to opt for the non-RGB model and add your own silence-optimized fans.
MORE: Best PC Cases
MORE: Best Mini-ITX Cases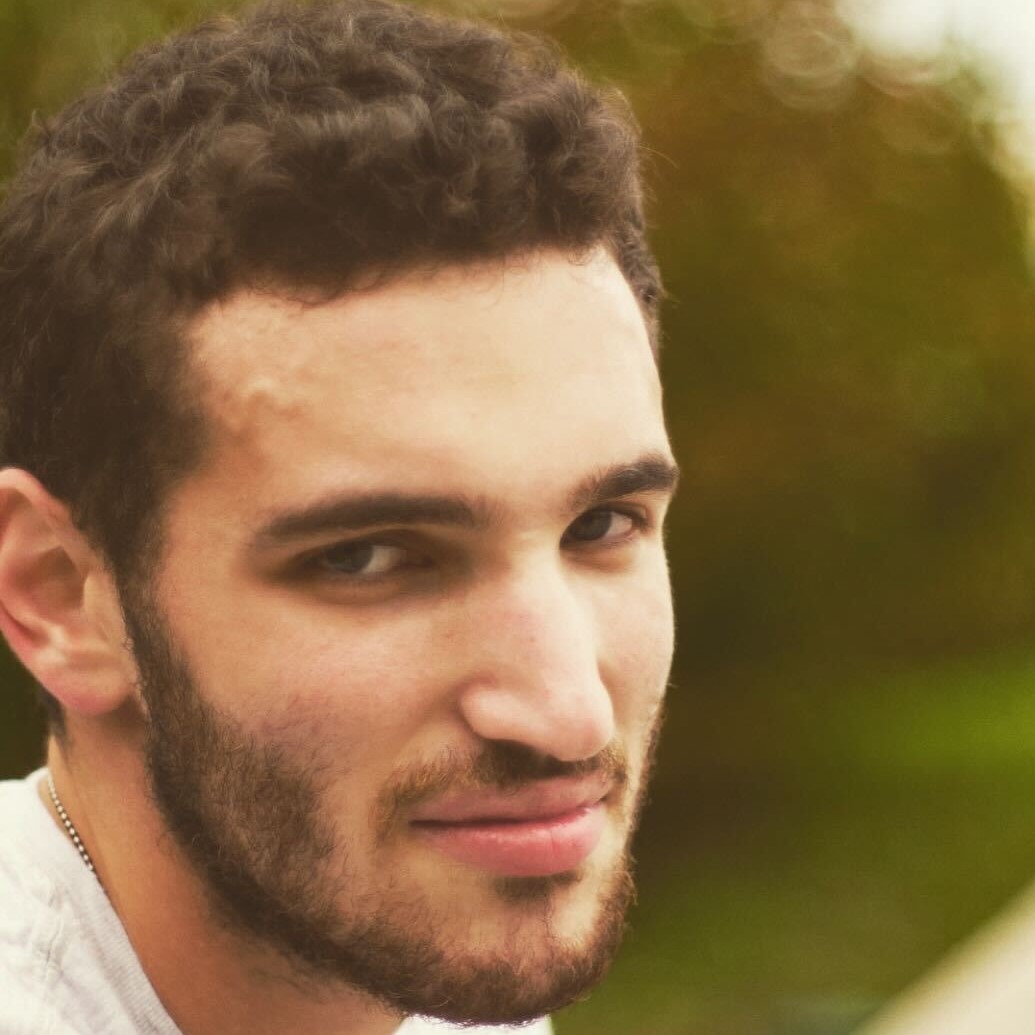 Myles Goldman is a freelance writer for Tom's Hardware US. He reviews keyboards and cases.