We've seen cases with built-in screens before. But, the Hyte Y70 Touch puts a 14-inch, high-resolution touch display within easy reach. Many will see it as a gimmick, but in practice, it's pretty fantastic.
Pros
+

Fantastic 4K screen

+

Tons of fan space

+

Included PCIe 4.0 riser cable

+

Decent IO
Cons
-

Expensive

-

Somewhat pesky setup

-

Our unit had a gap on the top
Why you can trust Tom's Hardware Our expert reviewers spend hours testing and comparing products and services so you can choose the best for you. Find out more about how we test.
The last several years have seen big changes in the PC case realm. Prior to the release of cases like the Lian Li O-11 and its many variants, beginning in 2017, most chassis were bland metal boxes, maybe with a plastic window, but little else in the way of eye-catching features.
Fast-forward to the present day, and almost every case company has released its own take on the component-exposing, RGB-friendly, glass-wrapped showcase chassis. The most recent example we looked at was the Phanteks NV7. But Hyte grabbed a lot of attention a year earlier with the Hyte Y60, which took the O-11 silhouette and expanded on it, literally, adding a third glass panel between the front and the side.
Now with the Y70 Touch, the company aims to make its tri-sided case even more eye-catching by adding a 4K touch screen display. The Y70 Touch will be available in your choice of "Snow White," white/black (the model we received), red/black, or black.
Priced at $360, it's far from budget territory, although the original Y60 (sans screen) costs around $200. Still, any PC case that's this expensive has a lot to prove. Let's dig in and see if the Y70 Touch has what it takes to earn a spot on our Best PC Cases page.
Specs
Swipe to scroll horizontally
| | |
| --- | --- |
| Type | ATX Mid-Tower |
| Motherboard Support | Mini-ITX, Micro-ATX, ATX, E-ATX |
| Dimensions (HxWxD) | 18.5 x 12.5 x 18.5 inches |
| Max GPU Length | 16 inches |
| CPU Cooler Height | 7 inches |
| External Bays | X |
| Internal Bays | 4x 2.5 or 2x 3.5-inch |
| Expansion Slots | 6 horizontal, 4 vertical |
| Front I/O | 2x USB 3.2 Gen 2 Type-A (10 Gbps), 1X USB Type-C (up to 10Gbps) 3.5mm headphone/audio jack |
| Other | Tempered Glass Side Panel |
| Front Fans | X |
| Rear Fans | X |
| Top Fans | X |
| Bottom Fans | X |
| Weight | 29 pounds |
| Warranty | Three years |
Features of the Hyte Y70 Touch
The Hyte Y70 Touch is a really interesting chassis, as it features a 14.1 inch 60hz 4K (1100x3840) touchscreen. When I reviewed the Hyte Y60 over a year ago, I was impressed by how much stuff could fit in it. But while the Y70 Touch is less than an inch taller, when I finished assembling the build, it felt more filled in. That says a lot because this case doesn't come with any fans, but has space as many as 10 of them.
When I look at PC builds on Instagram, I always see people modding their cases to fit secondary displays for monitoring thermals or whatever they please. While I admire their dedication, I don't see myself modifying a case I spent hundreds on.
This is where the Y70 Touch comes in because not only does it have a screen, it's very big and stunning. It's not unusual to see computer hardware come with screens- almost every high-end AIO liquid cooler has a tiny screen on it these days. Heck, even some graphics cards do. However, I never envisioned a case having a screen – at least not one that's 14.1 inches tall!
As expected, the Y70 Touch's screen isn't ready to go right out of the box. First, you have to install Hyte's Nexus software, which is just over 1GB.
One warning if you do buy the Y70 Touch: DO NOT tinker with the screen's orientation within the Windows settings- Hyte Nexus will walk you through its setup process. By default, the screen will be set to 150% scaling, and you'll want to keep it that way. Otherwise, the screen will not work correctly. I spent about a day pulling my hair out, trying to figure out what I did wrong until Hyte themselves pointed it out to me. You'll also want to ensure your graphics card has a free DisplayPort connection, as it's needed to plug the touchscreen in.
Overall, aside from some too-eager errors on my end, setting up the screen was really straightforward.
While this is the first case by Hyte to feature its Nexus software, the company did not skimp out on features. Honestly, I did not expect much more than just a touch screen with a few widgets. Some noteworthy widgets are the weather, Twitch chat, PC performance (my favorite), calculator and more.
In addition, Hyte says it will be releasing more features soon, like sticky notes, an audio visualizer, email and I'm sure more will follow. I think it would be cool if Hyte released some sort of developer kit, which would make the possibilities endless.
Hyte took its time when it came to designing the layout of the screen. Re-arranging apps and widgets is very similar to how it works on any smart phone. Simply hold for a second or two and things can be moved around.
You might be wondering if this could replace a normal secondary monitor. Honestly, it depends on what you are looking for. If you're the type of person who likes to watch Netflix, I do not think this would suffice because the screen is vertical. However, the touch screen will suffice if you're mostly just looking for something to monitor thermals, or keep an eye on the weather.
Apart from the screen, the Y70 Touch is just slightly bigger Y60. You still get the PCIe 4.0 x16 riser cable, but no fans. I'm willing to accept the lack of fans, because people building these kinds of showcase PC setups are often picky about which specific fans they want to use, and because the stunning 4K touchscreen really is the showpiece here.
Taking apart the case was simple. Theres no pesky thumb screws needed for panel removal. However, my review sample had a very small gap on the top panel. While it's small, it's worth mentioning, particularly in a case this expensive. We've reached out to Hyte for a comment about the gap and will update this section when we hear back.
The case's front IO is the same as the Y60, running along the bottom edge. You get two USB 3.2 Gen 2 Type-A ports, one USB Type-C and a mic/audio jack. If your headset and mic have separate plugs, fear not: Hyte tosses an audio splitter in the box, which is a nice touch. This may a small thing, but the power button feels cheap and brittle. Not the kind of thing you'd expect on a premium case.
Internal Layout
The Hyte Y70 isn't that short despite its appearance, at 18.5 x 12.5 x 18.5 inches. For example, it's roughly the same height as the Fractal Design North. It looks smaller than it is, likely because it dual-chamber design is around four inches wider than most mid-tower cases.
Building in the Hyte Y70 Touch was really simple thanks to its open design. I had no issues seating my motherboard.
While it does not come with fans, the Hyte Y70 Touch certainly isn't lacking in cooling options. The top and side of the case can house radiators or fan configurations up to 360mm. The bottom can also fit up to 360mm worth of fans, and the rear of the case can fit up to a single 140mm fan. You'll definitely want to focus on intake fans on the side or bottom, since the two front panels are glass.
As hardware becomes bigger and more powerful, PC cases need to be able to fit it all. On paper, the Y70 Touch can fit quad-slot GPUs vertically, but you might be choking the airflow by putting the fans right against the glass. I don't have a quad-slot GPU on hand, so I couldn't test this issue specifically. However, longer GPUs won't be an issue, as there's 16.6 inches of clearance. This case feels like it was designed for liquid cooling, but the largest air coolers should fit in this chassis, as there is seven inches of clearance for CPU cooling.
Except for some new cable grommets and drive bays, the storage support is the same as the Y60: You can drop in a total of four SATA SSDs or two 3.5 inch mechanical hard drives.
Testing Hardware
Our current testing hardware runs on Intel's 12 Gen Alder Lake platform, with a Core i7-12700KF, cooled by a Noctua U12s air cooler. Our graphics card is a Gigabyte RTX 3070 Ti Gaming OC.
Acoustic Results for the Hyte Y60
Our acoustic test consists of three scenarios: We run the CPU at full load, the CPU and GPU at full load, and an optimized mode. The CPU full load test runs the CPU and case fans at their maximum speed. For the CPU and GPU full load acoustic test, we also stress the Gigabyte RTX 3070 Ti Gaming OC and set the fans at 75% speed, because in gaming the fans never run at 100 percent and are far too loud when they do.
For the optimized mode, we run the GPU fan speed at 30 percent and run the CPU and included case fans at their lowest spinning speed.
One of the things I remember most about the Hyte Y60 was how quiet it was compared to its competitors. However, because the Y70 Touch does not include any fans, the noise levels I recorded were solely from our Noctua cooler and GPU. Nonetheless, its safe to assume that with the right fans, this case can remain quiet.
Thermal Results for the Hyte Y60
For the thermal tests, all case and CPU fan speeds are set to 100%. The Core i7-12700K is set at a 4.7GHz clock at 1.3v on all performance cores to ensure consistent power consumption across test scenarios. Letting the GPU run at 75% fan speed enables it to maintain its power target while sticking to one set reasonable fan speed, so that the temperature is the only variable.
I ran our thermal test a total of three times this time around because the results were really interesting. Our GPU results were 13 degrees cooler in the Hyte Y70 compared to the Y60 and the only logical explanation I have is the increase in vertical GPU space between the glass and card. Since GPU heat was an issue with the Y60, it's nice to seen an improvement here. But again, if you happen to install a quad-slot graphics card, you may have to live with warmer temps. At the very least, in that situation, you'll want to install intake fans on the bottom of the case to move as much air as possible over your high-end card.
Bottom Line
While the Hyte Y70 is not a cheap chassis, I believe its worth the $360 asking price if you want a screen on your PC. Because it saves you a lot of time and serious DIY-ing if you were going to modify your case to install a monitor yourself. In addition, the touch screen not only looks stellar, but performs flawlessly. I also appreciate how many colors the case comes in. The Hyte Y70 is definitely a niche PC case. But if you're looking for the ultimate eye-catching chassis, or you are intrigued by the idea of having a big, beautiful touch screen .
MORE: Best PC Cases
MORE: Best Mini-ITX Cases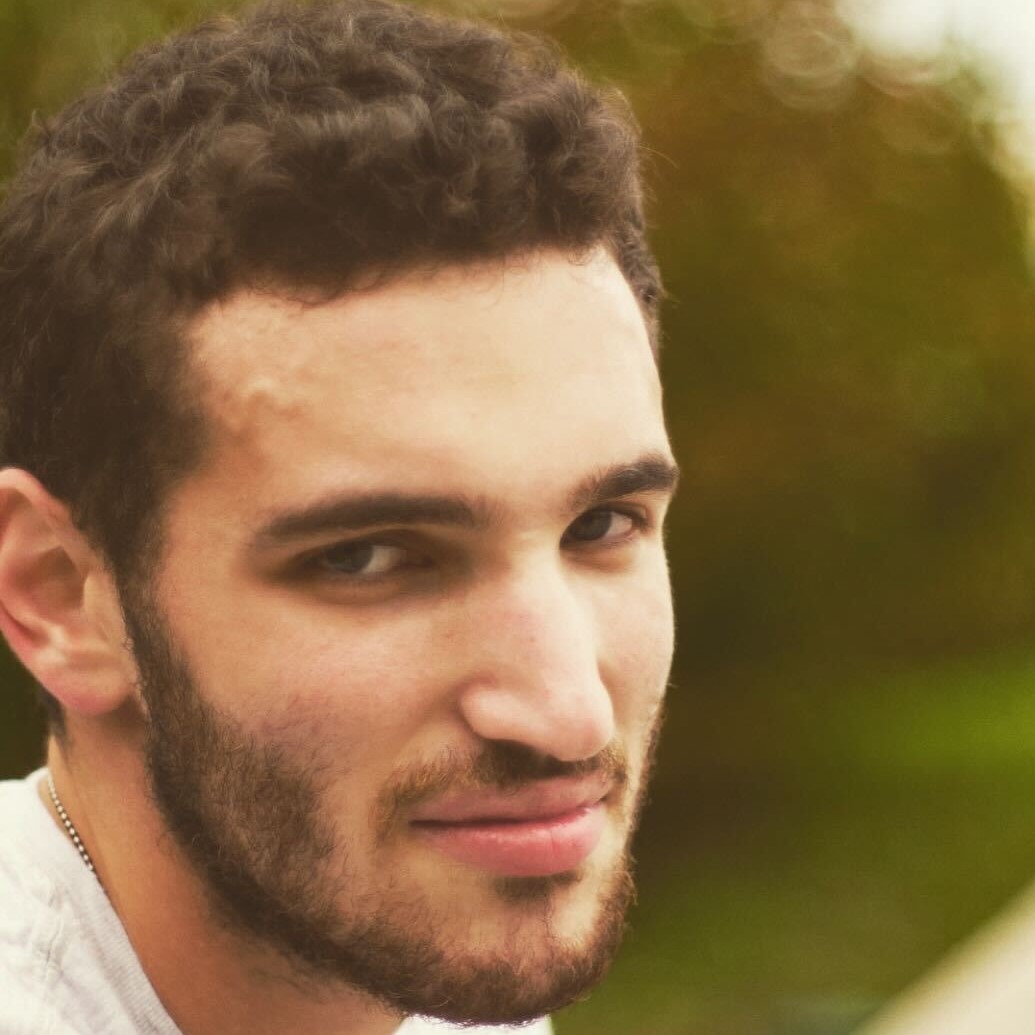 Myles Goldman is a freelance writer for Tom's Hardware US. He reviews keyboards and cases.