Why you can trust Tom's Hardware Our expert reviewers spend hours testing and comparing products and services so you can choose the best for you. Find out more about how we test.
Comparison Products
The GM3500 may seem outdated, but let's see how it stacks up against some drives that remain popular. High-end PCIe 3.0 drives with DRAM include the Crucial P5, the SK hynix Gold P31 and the Sabrent Rocket. Two popular DRAM-less drives here are the Samsung 980 and the WD Blue SN570. The Inland Prime is a bit of the odd one out as it's newer with a relatively rare controller and fast flash. Rounding out the mix is the HP FX900, a mid-range and DRAM-less PCIe 4.0 drive that represents an increasingly popular market segment.
Trace Testing - 3DMark Storage Benchmark
3DMark's Storage Benchmark focuses on real-world gaming performance. Each round in this benchmark stresses storage based on gaming activities including loading games, saving progress, installing game files and recording gameplay video streams.
Image 1 of 3
The GM3500 performs a bit above average in 3DMark, which is a fair showing. The newer, DRAM-less offerings - the 980 and FX900 - do better, as does the popular Gold P31.
Trace Testing – PCMark 10 Storage Benchmark
PCMark 10 is a trace-based benchmark that uses a wide-ranging set of real-world traces from popular applications and everyday tasks to measure the performance of storage devices.
Image 1 of 3
The GM3500 does a bit better here than in 3DMark, managing to best the Gold P31. The SM2262EN controller has always done well with consumer workloads, particularly with the updated B27B flash.
Transfer Rates – DiskBench
We use the DiskBench storage benchmarking tool to test file transfer performance with a custom, 50GB dataset. We copy 31,227 files of various types, such as pictures, PDFs, and videos to a new folder and then follow-up with a reading test of a newly-written 6.5GB zip file.
Image 1 of 3
The Predator GM3500 performs exactly as expected, close to the Rocket and P5. The PCIe 4.0 FX900 easily pulls away from the rest of the pack. The newer flash in the 980 and Gold P31 drives may help them do a bit better here.
Synthetic Testing - CrystalDiskMark
CrystalDiskMark (CDM) is a free and easy-to-use storage benchmarking tool that SSD vendors commonly use to assign performance specifications to their products. This tool gives us insight into how each device handles different file sizes.
Image 1 of 10
CDM's sequential performance tests are largely limited by a drive's interface, so it's no surprise the FX900 easily comes out on top. The GM3500 does not stand out in any particular way. With random performance we can see why the Gold P31 is so popular and also how newer drives - those with faster controllers and flash - can really dominate in these traditional metrics. The GM3500 remains unexceptional, but its performance is still "good enough" when compared to other PCIe 3.0 SSDs.
Sustained Write Performance and Cache Recovery
Official write specifications are only part of the performance picture. Most SSDs implement a write cache, which is a fast area of (usually) pseudo-SLC programmed flash that absorbs incoming data. Sustained write speeds can suffer tremendously once the workload spills outside of the cache and into the "native" TLC or QLC flash. We use Iometer to hammer the SSD with sequential writes for 15 minutes to measure both the size of the write cache and performance after the cache is saturated. We also monitor cache recovery via multiple idle rounds.
Image 1 of 5
The GM3500 writes in three common modes: pSLC, direct-to-TLC, and folding. The drive writes at around 2.8GBps for almost 60 seconds for a pSLC cache around 160GB. After that, TLC writes are around 700MBps, a bit slower than what is possible which is evident by looking at the Sabrent Rocket. The GM3500 could do better at 2TB if such a capacity option existed. B27B has twice the density of the original 64-layer flas used with this controller at this capacity; fewer dies means potentially slower speeds outside of pSLC.
This is also reflected in folding performance, which in this case is around 400MBps. It takes a good while to hit this state and the performance there suggests the drive does a good job of shuffling data from pSLC to TLC in the background in the earlier write states. The write response is therefore fairly consistent even though it is not otherwise impressive. This is perfectly suitable for a cheap, primary drive at 1TB. For sustained writes, as one might want with caching on NAS, the Sabrent Rocket or Gold P31 would be more sensible options.
Power Consumption and Temperature
We use the Quarch HD Programmable Power Module to gain a deeper understanding of power characteristics. Idle power consumption is an important aspect to consider, especially if you're looking for a laptop upgrade as even the best ultrabooks can have mediocre storage.
Some SSDs can consume watts of power at idle while better-suited ones sip just milliwatts. Average workload power consumption and max consumption are two other aspects of power consumption, but performance-per-watt is more important. A drive might consume more power during any given workload, but accomplishing a task faster allows the drive to drop into an idle state more quickly, ultimately saving energy.
We also monitor the drive's temperature via the S.M.A.R.T. data and an IR thermometer to see when (or if) thermal throttling kicks in and how it impacts performance. Remember that results will vary based on the workload and ambient air temperature.
Image 1 of 4
Another reason users may jump up to newer drives, particularly PCIe 4.0 SSDs, is that they can prove to be more efficient. SSD controllers manufactured in smaller process nodes with newer flash - more layers often means power savings, including from the general trend towards putting the CMOS under array - means higher horsepower and less power draw for a given level of performance. Power efficiency therefore goes up.
This is not necessarily a huge consideration even for laptops, as a properly functioning NVMe drive with adequate PC power states should mostly sit at idle with minimal draw. Consumer workloads aren't particularly heavy. Of course, this is changing with the advent of DirectStorage, and some power savings are always welcome to mitigate heat generation. Electricity usage is also becoming more important over time.
The GM3500 can't hope to touch the newer drives or the famously efficient Gold P31 when it comes to power efficiency. However, it does beat some of the other PCIe 3.0 drives, even the budget-oriented SN570. Still, we would generally recommend something newer for laptops and HTPCs if you can afford it.
We measured the GM3500 at 37C when idle. Extensive sustained writes got it up to a maximum of 81C, which is just shy of its first throttling point. This drive probably does not require a heatsink like many high-end PCIe 4.0 SSDs, but is also not the coolest-running drive within the budget segment.
Test Bench and Testing Notes
Swipe to scroll horizontally
| | |
| --- | --- |
| CPU | Intel Core i9-12900K |
| Motherboard | ASUS ROG Maximus Z690 Formula |
| Memory | 2x16GB Corsair Dominator DDR5 5600 CL36 |
| Graphics | Intel Iris Xe UHD Graphics 770 |
| CPU Cooling | Arctic Liquid Freezer II - 420 |
| Case | Streacom BC1 Open Benchtable |
| Power Supply | Corsair SF750 Platinum |
| OS Storage | Sabrent Rocket 4 Plus 2TB |
| Operating System | Windows 11 Pro |
We use an Alder Lake platform with most background applications such as indexing, Windows updates, and anti-virus disabled in the OS to reduce run-to-run variability. Each SSD is prefilled to 50% capacity and tested as a secondary device. Unless otherwise noted, we use active cooling for all SSDs.
Conclusion
The Acer Predator GM3500 is a basic drive, utilizing old hardware to rival an already over-saturated market. PCIe 3.0 SSDs have not seen a lot of innovation lately, aside from perhaps the SK hynix Gold P31. But the argument could be made that not a lot of progress is necessary. The GM3500 gets the job done, minimally and with few frills. Its performance is good enough for most use cases. The warranty and manufacturer support are sufficient, and you know what to expect from this hardware.
We would still recommend something like the Gold P31 for laptops and HTPC usage for both energy efficiency and potentially reduced heat generation. The GM3500 was not horribly inefficient or hot. In fact, the single-sided design makes it competitive with the Sabrent Rocket and similar drives, but there may be better options available if those factors matter to you. This drive's best place would be the same as with the Sabrent Rocket: in a basic build or for a simple NVMe upgrade. It's predictable and consistent. It just has to be priced right for it to be compelling.
The flash is from Biwin, a newer partner for Acer, which previously made similar flash for drives like the HP EX950. And so hopefully we won't see the same swap issues as the Adata SX8200 Pro. The controller is mature. Even the pSLC caching scheme is the standard fare. No huge capacities or massive heatsink - just a basic drive, and that's okay, but at its current price point, there are better choices.
Chat said, considering the Gold P31 has had availability and/or pricing issues in many places, the GM3500 could be a good choice for laptops and HTPCs--partularly if and when its price drops.
MORE: Best SSDs
MORE: Best External SSDs and Hard Drives
MORE: How We Test HDDs And SSDs
MORE: All SSD Content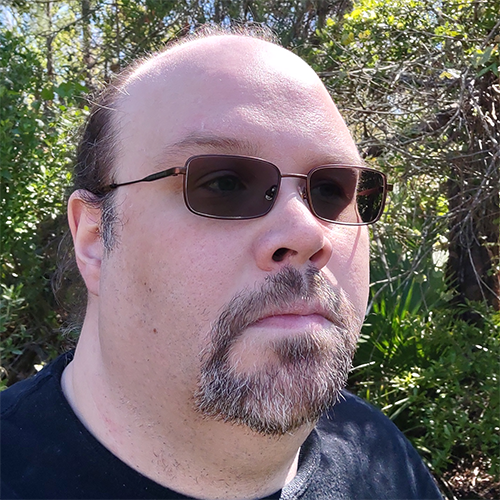 Shane Downing is a Freelance Reviewer for Tom's Hardware US, covering consumer storage hardware.