The Addlink A93 is a solid all-around drive, and is affordable to boot. It carries a small premium compared to similar drives like the NM790, but the heatsink makes it a good value. It's a great choice for a desktop or a PS5.
Pros
+

Good to great all-around and sustained performance

+

Power-efficient

+

4TB, TLC, and single-sided

+

PS5-compliant with a heatsink
Cons
-

Hardware is still maturing
Why you can trust Tom's Hardware Our expert reviewers spend hours testing and comparing products and services so you can choose the best for you. Find out more about how we test.
Addlink has long been a budget alternative for SSDs, whether high-end or low, and they have doubled down on this status by highlighting the new A93 as a "value" selection. These are misleading descriptions as inexpensive drives like the A93 can be surprisingly excellent performers, and adding a heatsink helps this one feel more premium. It's also single-sided with 4TB of TLC, normally a holy grail for laptop users but still an excellent choice for desktops, especially the PlayStation 5, if capacity is your priority. With the alternatives being older SSDs that, by their nature, take more power and produce more heat, the A93 feels more like an agile leader than a high-end wannabe.
While this drive is unlikely to replace the stellar 990 Pro at the top of our PCIe 4.0 SSD list or displace the excellent WD Black SN850X and Solidigm P44 Pro for all-around performance, the A93 takes a page from the Lexar NM790 to deliver surprisingly good results. While the latter drive arrives essentially bare, the A93 opts for a heatsink, which helps keep the hardware even cooler, more than enough even for sustained workloads. Everything else is standard, but Addlink does not cut any corners. The A93 is just an all-around solid drive, but it must still be weighed by price, and our 4TB sample is the perfect example of where such a drive shines with that consideration.
Specifications
Swipe to scroll horizontally
| Product | 1TB | 2TB | 4TB |
| --- | --- | --- | --- |
| Pricing | $56.88 | $93.88 | $204.44 |
| Form Factor | M.2 2280 | M.2 2280 | M.2 2280 |
| Interface / Protocol | x4 PCIe 4.0 | NVMe 2.0 | x4 PCIe 4.0 | NVMe 2.0 | x4 PCIe 4.0 | NVMe 2.0 |
| Controller | Maxio MAP1602 | Maxio MAP1602 | Maxio MAP1602 |
| DRAM | No (HMB) | No (HMB) | No (HMB) |
| Flash Memory | 232-Layer YMTC TLC | 232-Layer YMTC TLC | 232-Layer YMTC TLC |
| Sequential Read | 7,200 MB/s | 7,400 MBps | 7,400 MBps |
| Sequential Write | 6,100 MB/s | 6,500 MBps | 6,500 MBps |
| Random Read | 1000K | 1000K | 1000K |
| Random Write | 820K | 820K | 1000K |
| Security | N/A | N/A | N/A |
| Endurance (TBW) | 750TB | 1500TB | 3000TB |
| Part Number | ad1TBA93M2P | ad2TBA93M2P | ad4TBA93M2P |
| Warranty | 5-Year | 5-Year | 5-Year |
The Addlink A93 is available in 1TB, 2TB, and 4TB models. It lacks the 512GB options of competing drives like the Lexar NM790, but this isn't a huge loss as drives are trending larger, and there are less expensive options at that capacity to get the job done. The denser YMTC flash hits its sweet spot at 1TB or more. Current pricing puts the A93 at $56.88, $93.88, and $204.44, respectively, impacting your buying decision.
As it stands, the recently-reviewed NM790 is more affordable at 4TB, but the A93 is better at 1TB and 2TB. If you don't need 4TB, and especially if you're looking for a PS5 drive, the A93 makes more sense. That said, there are less expensive options, so the A93 is most attractive if you want the extra peace of mind that a heatsink can bring. We still feel these types of drives are best at 4TB in terms of bang for buck, so you're looking at less than $10 more - at the time of both reviews - for the A93's heatsink over the NM790, which frankly is quite satisfactory.
In terms of performance, the A93 can hit up to 7,400 / 6,500 MB/s for sequential reads and writes and up to 1000K / 1000K random read and write IOPS. Addlink backs the drive with a five-year warranty and 750TB of capacity per TB capacity, which is more than sufficient. There's nothing special here, so as usual, Addlink is offering a discounted option with the same hardware as its competitors, with the heatsink being its standout feature.
Software and Accessories
Addlink does offer its own SSD toolbox for download, but you can get by with free software like CrystalDiskInfo and Clonezilla for diagnostics and imaging, respectively. Addlink also has a PDF guide with instructions on installing the A93 into a PS5, which underlines that they designed this drive for that console. We agree that's a good place to use this drive, although it would also be great in a desktop.
A Closer Look
Image 1 of 3
The Addlink A93 is unexceptional except for its heatsink. Addlink uses a crosscut design, which makes the heatsink more effective in different cooling environments. It doesn't provide a huge amount of surface area, but it's better than nothing, and these drives tend to be efficient anyway. The low profile makes it fit easily into a PS5.
The A93 is single-sided, even at 4TB, like the NM790. While this makes the NM790 a nice choice for laptops, the A93's heatsink makes it more reasonable for the PS5 and desktops. Drives are running hotter as time passes, but these tend to run pretty cool. Nevertheless, hotter environments encourage better cooling on SSDs, so a heatsink is a nice option.
The A93 uses the same Maxio MAP1602 controller we saw on the NM790 and the same 232-Layer YMTC TLC flash. This combination has good performance and excellent power efficiency in our testing. The dense TLC allows for a single-sided design, which is an additional bonus. These drives are stiff competition for alternatives based on Phison's E18 and InnoGrit's IG5236 controllers as they provide a similar experience for usually less money.
MORE: Best SSDs
MORE: Best External SSDs and Hard Drives
MORE: How We Test HDDs And SSDs
MORE: All SSD Content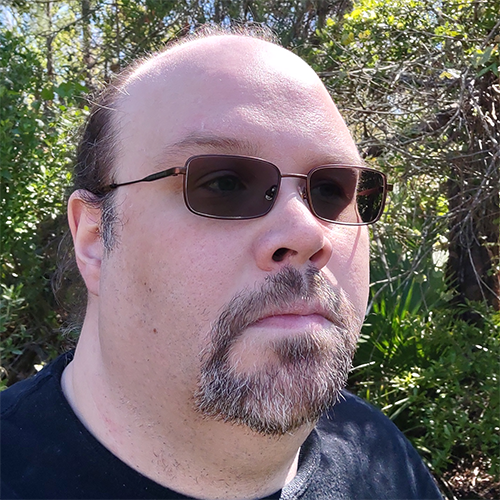 Shane Downing is a Freelance Reviewer for Tom's Hardware US, covering consumer storage hardware.