Why you can trust Tom's Hardware Our expert reviewers spend hours testing and comparing products and services so you can choose the best for you. Find out more about how we test.
Comparison Products
The Addlink A93 is the second drive we've tested with this hardware, the first being the Lexar NM790. We tested it against a wide range of SSDs, as we did with the NM790. This includes older drives such as the WD Red SN700, the original Sabrent Rocket, the Rocket Q, the Rocket Q4, and the Team Cardea Z44Q. More recent drives include the Sabrent Rocket 4 Plus and Rocket 4 Plus-G, the Team Cardea A440 Pro, the Seagate FireCuda 530, and the Netac NV7000. We've excluded PCIe 5.0 drives as their extra performance and cost aren't utilized fully by the PS5.
Trace Testing - 3DMark Gaming Storage Benchmark
Built for gamers, 3DMark's Storage Benchmark focuses on real-world gaming performance. Each round in this benchmark stresses storage based on gaming activities including loading games, saving progress, installing game files, and recording gameplay video streams.
Image 1 of 3
The A93 has excellent results for 3DMark, finishing near the top as it trails the NM790 by a mere 3% in the storage bandwidth test.
Trace Testing – PCMark 10 Storage Benchmark
PCMark 10 is a trace-based benchmark that uses a wide-ranging set of real-world traces from popular applications and everyday tasks to measure the performance of storage devices.
Image 1 of 3
The A93 is again on the top for PCMark 10, barely trailing the NM790. It's important to mention that this is against other popular 4TB drives, which excludes the SK hynix Platinum P41/P44 Pro and Samsung 990 Pro. The 990 Pro is expected to have a 4TB model soon. We've also excluded the 4TB SN850X as it's priced out of this range. These results underline the expectation that drives like the A93 and NM790 are positioned to match or beat less expensive, more widely available high-end PCIe 4.0 SSDs.
Transfer Rates – DiskBench
We use the DiskBench storage benchmarking tool to test file transfer performance with a custom, 50GB dataset. We copy 31,227 files of various types, such as pictures, PDFs, and videos to a new folder and then follow-up with a reading test of a newly-written 6.5GB zip file.
Image 1 of 3
The A93 performs strongly in DiskBench, ending up at the top of the heap with copying. It matches the NM790 very closely in the read and write benchmarks, with the NV7000 taking a convincing lead in the latter.
Synthetic Testing - ATTO / CrystalDiskMark
ATTO and CrystalDiskMark (CDM) are free and easy-to-use storage benchmarking tools that SSD vendors commonly use to assign performance specifications to their products. Both of these tools give us insight into how each device handles different file sizes.
Image 1 of 12
The A93, like the NM790, performs fairly well in ATTO. There is a drop in performance with larger block sizes for reads compared to drives built on the Phison E18 controller. This could be due to the E18 having eight rather than four flash channels or, alternatively, a difference between YMTC's and Micron's TLC. This YMTC flash is six-plane flash, while Micron's 176-Layer TLC is four-plane, which can influence interleaving, and interleaving by channels rather than planes can introduce performance nuances. The ATTO write results show no real distinction, but that is in the pSLC portion of flash rather than TLC.
The CDM sequential marks show something different: strong sequential read and slightly weaker sequential write results. In this case, the extra planes can help with reads, but the slower writes fall behind with only four flash channels. It might be better to say the MAP1602 controller is not as powerful and lacks DRAM - with HMB being sufficient but having more latency - so you're not seeing a one-to-one match. In real-world terms, these differences can often be ignored, but if you're buying a high-capacity drive for deeper workloads and sustained performance, you are better off with the E18 or IG5236.
Random read and write performance is satisfactory, with quite good read latency but weaker write latency. The 990 Pro, not shown, would be faster with the reads, and even the SN850X and Platinum P41/P44 Pro would be good options if you want top performance at 1TB or 2TB, especially. Write latency favors Micron's TLC with the E18 and significantly so, although that is to be expected given hardware and flash architectural differences. Getting 4TB in a single-sided, four-channel SSD is a worthwhile trade-off.
Sustained Write Performance and Cache Recovery
Official write specifications are only part of the performance picture. Most SSDs implement a write cache, which is a fast area of (usually) pseudo-SLC programmed flash that absorbs incoming data. Sustained write speeds can suffer tremendously once the workload spills outside of the cache and into the "native" TLC or QLC flash.
We use Iometer to hammer the SSD with sequential writes for 15 minutes to measure both the size of the write cache and performance after the cache is saturated. We also monitor cache recovery via multiple idle rounds.
Image 1 of 3
The 4TB A93 writes in pSLC at around 5.9 GB/s for over 115 seconds, so it has a cache of around 1/6th the total drive capacity. This is a good size — not too small or too large. The drive can ease down into a TLC mode at around 2.6 GB/s. The drive will stick in this mode with mild idle, which isn't a problem with TLC performance this high. The A93 matches the NM790 closely and hints at what an eight-channel controller could do with this six-plane flash. An eight-channel drive can have a faster and more consistent middle state, and local DRAM will usually support better full-drive performance, as demonstrated by some of the drives here.
Power Consumption and Temperature
We use the Quarch HD Programmable Power Module to gain a deeper understanding of power characteristics. Idle power consumption is an important aspect to consider, especially if you're looking for a laptop upgrade as even the best ultrabooks can have mediocre storage.
Some SSDs can consume watts of power at idle while better-suited ones sip just milliwatts. Average workload power consumption and max consumption are two other aspects of power consumption, but performance-per-watt is more important. A drive might consume more power during any given workload, but accomplishing a task faster allows the drive to drop into an idle state more quickly, ultimately saving energy.
For temperature recording we currently poll the drive's primary composite sensor during testing with a 24C ambient.
Image 1 of 4
The A93 is extremely efficient, as expected. It even nudged out the NM790. We can easily recommend this for PS5 or desktop use, regardless of the environment. In many cases, this could mean SFF or HTPC, where power consumption and cooling are priorities, and the A93's relatively narrow heatsink can fit in tighter spaces. The A93 did not throttle on us and ran about 5C less at peak than the NM790, so the heatsink does work even with its low profile. Our peak temperature during benchmarking was up to 25C below the rated critical temperature, so in most cases, this solution should be sufficient even for very warm environments.
Test Bench and Testing Notes
Swipe to scroll horizontally
We use an Alder Lake platform with most background applications such as indexing, Windows updates, and anti-virus disabled in the OS to reduce run-to-run variability. Each SSD is prefilled to 50% capacity and tested as a secondary device. Unless noted, we use active cooling for all SSDs.
Conclusion
We like the Addlink A93 and its hardware. Many models from other manufacturers are out or coming out with this controller and flash combination, which is good for the market. Good performance and excellent power efficiency are always welcome. More competition helps bring prices down while offering more options, and the A93 slots into that space perfectly as a budget alternative. Addlink adds on a heatsink for more value, making it perfect for a PS5, although it would also make a good home in SFF and HTPC systems.
This hardware stands out by having dense TLC, which enables the drive to be single-sided at 4TB without the QLC compromise. The controller is a DRAM-less, cutdown design, which trades off performance for cost and power efficiency. Usually, this limits capacity, but this controller can handle 4TB just fine, and performance in most cases is excellent. The thicker 8-channel, DRAM-equipped designs from Phison and InnoGrit seem cumbersome by comparison, although they are better for some workloads.
Unfortunately, the 990 Pro and P44 Pro launched without 4TB options, but the SN850X has been an amazing choice for that capacity. The upcoming 4TB 990 Pro will offer peak PCIe 4.0 performance. The A93 is a bigger competitor for 4TB drives with the E18 and IG5236 controllers, undercutting them in cost with little compromise. The one exception might be the Silicon Power XS70, a 4TB favorite, despite some questions about the IG5236 controller's reliability. The A93 hits this segment perfectly by adding a PS5-compatible heatsink.
Choices are more nuanced at 1TB and 2TB. There are plenty of fast, affordable TLC drives at 1TB, like the Team MP44L and Silicon Power UD90, and the WD Black SN770 are common favorites at both capacities. WD has also launched its Blue SN580 to slot into that range. Still, the A93 offers more bandwidth and remains a good alternative to QLC at larger capacities. Denser TLC from other manufacturers and newer controllers will exert more downward pressure in time. Still, for now, the A93 is in a comfortable position - aside from similar drives from other manufacturers.
MORE: Best SSDs
MORE: Best External SSDs and Hard Drives
MORE: How We Test HDDs And SSDs
MORE: All SSD Content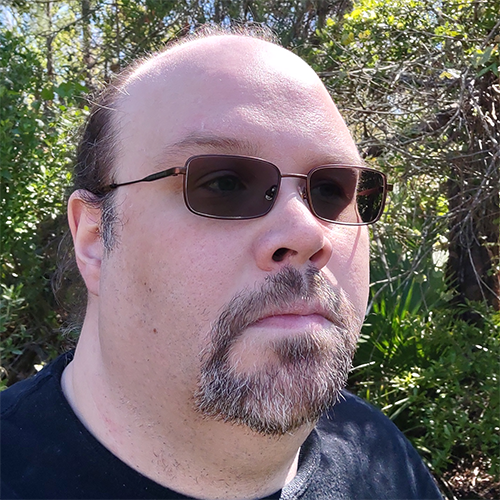 Shane Downing is a Freelance Reviewer for Tom's Hardware US, covering consumer storage hardware.