The Sabrent Rocket Q4 2230 is a good choice to upgrade to 2TB for your device, such as the Steam Deck or ROG Ally. Performance is good enough to get the job done, especially for the PCIe 3.0 Steam Deck, but its QLC flash holds it back from being the best.
Pros
+

2TB in the M.2 2230 form factor

+

Performs well enough in PCIe 3.0 mode (Steam Deck)

+

Readily available in retail with support
Cons
-

Poor sustained and peak PCIe 4.0 performance
Why you can trust Tom's Hardware Our expert reviewers spend hours testing and comparing products and services so you can choose the best for you. Find out more about how we test.
If you're a Steam Deck owner, you have undoubtedly heard of the Sabrent Rocket 2230, an early retail M.2 2230 NVMe SSD that helped DIYers upgrade once-space-limited Steam Decks. However, even the original Rocket 2230's 1TB maximum could be tight with modern games and lots of ROMs, but thankfully now you can reach up to 2TB with Sabrent's follow-up Rocket Q4 2230.
SD cards and external storage can only do so much with the Steam Deck and other handhelds, and if you want easily-portable, high-performance storage, a good NVMe SSD is hard to beat. The Sabrent Rocket Q4 2230 is an easy way to upgrade your Steam Deck, ROG Ally, or other portable device to 2TB of fast internal storage. It doesn't cut corners by using old technology, it's relatively fast and efficient, and it's more than enough to get you gaming on the go. To provide 2TB of capacity in the M.2 2230 form factor while being single-sided, it has to compromise by using QLC flash instead of the faster TLC flash. The QLC flash reduces peak and sustained performance, but the drive performs well enough where it matters.
The drive is supported by a normal retail warranty and comes with Sabrent's copy of Acronis True Image. The drive arrives with a copper-infused heatspreader label, which might require adjustment in some devices (such as with the EMI sleeve in the Deck). Currently, the only readily available TLC-based option in this form factor is the WD SN740, the client version of the WD Black SN770, although we may see more alternatives thanks to the 232-Layer generation of flash.

The Rocket Q4 2230 is very similar to the Crucial P3 Plus and the Crucial P3. These drives are efficient and generally run cool. Like with the Crucial P3 and P3 Plus, the Rocket Q4 2230 opts for a large pSLC cache, which reduces sustained performance compared to a drive like the Solidigm P41 Plus.

The Micron 2400, another popular 2TB choice for M.2 2230 SSDs, uses the same controller as the P41 Plus — the SMI SM2269XT — but comes with Micron's QLC flash. That controller tends to be less efficient, and it's possible the Micron 2400 has a larger pSLC cache, making the Rocket Q4 2230 arguably the best all-around QLC-based option for embedded devices at this time. Let's see how it performs.
Specifications
Swipe to scroll horizontally
| Product | 1TB | 2TB |
| --- | --- | --- |
| Pricing | N/A | $219.95 |
| Form Factor | M.2 2230 | M.2 2230 |
| Interface / Protocol | PCIe 4.0 x4 / NVMe 1.4 | PCIe 4.0 x4 / NVMe 1.4 |
| Controller | Phison E21T | Phison E21T |
| DRAM | N/A (HMB) | N/A (HMB) |
| Memory | Micron 176-Layer QLC | Micron 176-Layer QLC |
| Sequential Read | N/A | 5,000 MB/s |
| Sequential Write | N/A | 3,200 MB/s |
| Random Read | N/A | 480K |
| Random Write | N/A | 750K |
| Security | N/A | N/A |
| Endurance (TBW) | N/A | 450TB |
| Part Number | SB-213Q-1TB | SB-213Q-2TB |
| Warranty | 5-Year | 5-Year |
The Rocket Q4 2230 is currently available only at 2TB for $220 on Amazon. Price swings are common in the SSD market, and the competition's pricing also varies.

Although Sabrent appears to have left the door open for a 1TB SKU, the 2TB is the only one currently available. It peaks at 5,000 / 3,200 MB/s for sequential reads and writes and 480K / 750K random IOPS. Write speeds can be lower for QLC, although this rated value is below what the drive can achieve, and it has enough speed to saturate the PCIe 3.0 bus present in the Steam Deck.

The drive is warrantied for five years with registration, and the drive can absorb up to 450TB of written data. This endurance rating is more than sufficient for the drive's use in a device like the Steam Deck. Worries about QLC endurance are not warranted; Micron's 176-Layer QLC is normally rated for 1,500 program/erase cycles with up to 100,000 in pSLC mode.
Software and Accessories
The Sabrent Rocket Q4 2230 comes with a downloadable, Sabrent-specific version of Acronis True Image which is useful for cloning and imaging. This can be nice to have, especially when working with the ROG Ally. Sabrent also has its own SSD toolbox, which will presumably offer firmware updates for the drive, if applicable.
A Closer Look
Image 1 of 3
The Rocket Q4 2230 arrives in a stylish tin, showing off a mixture of white and copper coloring. While not important, the presentation is attractive and does separate it from many OEM SSDs. The drive's label operates as a heatspreader as it is made of thermally-conductive copper.
Image 1 of 2
The Rocket Q4 2230 sports an SSD controller and a single NAND package. The drive is single-sided, which is important for many embedded devices like the Steam Deck — it can be a challenge to pack in 2TB of flash with this limitation.
The Rocket Q4 2230 uses Micron's 176-Layer QLC (N48R) flash, which is convenient for achieving 2TB in such a small package. In contrast, the original Rocket 2230 was constrained to 1TB because it used Micron's 176-Layer TLC (B47R).
Using 1Tb dies with TLC flash is possible, as the WD SN740 does with BiCS5, but that flash is less efficient. SK hynix also makes 1Tb dies, but given current stacking technology, we will likely see 232-Layer generation flash tackling this role (aside from maybe BiCS6), such as with Micron's B58R TLC. This flash is already available on many drives, like the Crucial T700.
The Rocket Q4 2230 is DRAM-less, but the host memory buffer (HMB) feature is supported on Valve's Steam Deck, ASUS's ROG Ally, and other devices. This should be sufficient for portable gaming workloads. The drive is also PCIe 4.0, which begs the question: does that make a difference for the Deck? In fact, this drive is somewhat more efficient when restricted to the 3.0 interface, and it's worth going for new hardware for overall performance and efficiency on a portable platform. Such technology does not often arrive on an older PCIe interface, and with it being backward compatible, there's little reason not to go with a 4.0 drive.
The Rocket Q4 2230 uses the Phison E21T SSD controller, which we've reviewed on multiple products, including the original Rocket 2230 (a.k.a. the Rocket 2230 NVMe 4.0). This controller has a history of providing good performance and power efficiency. The latter is probably more important with battery-powered, portable devices. This controller's primary competition would include the Silicon Motion SM2269XT on drives like the Micron 2400 and Solidigm P41 Plus, the InnoGrit IG5220, and the Maxio MAP1602. However, the latter two are less commonly found on M.2 2230. The MAP1602, on paper, is faster but can run slower, which offers some flexibility.
Future controllers, like the Phison E27T and Silicon Motion SM2268XT, could usurp its position, although the extra performance doesn't mean much for the PCIe 3.0 Steam Deck. Efficiency gains would be nice, but these two controllers will still be 12nm. Any gains would more likely come from the flash. One other worthy mention is the Kioxia BG6 with an unknown controller. Kioxia has often used Phison controllers, and the BG6 uses Kioxia's 162-Layer TLC (BiCS6), giving it some bandwidth uplift. Efficiency remains uncertain.
MORE: Best SSDs
MORE: Best External SSDs and Hard Drives
MORE: How We Test HDDs And SSDs
MORE: All SSD Content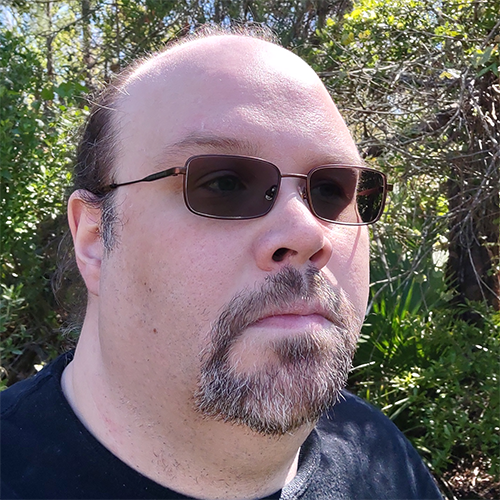 Shane Downing is a Freelance Reviewer for Tom's Hardware US, covering consumer storage hardware.