The Crucial T700 offers high levels of performance and increased bandwidth over PCIe 4.0 drives. Its DirectStorage-optimized firmware and optional custom heatsink make it a good choice for enthusiasts as the fastest drive currently available.
Pros
+

High all-around performance, fastest to date

+

Effective passive heatsink, optionally DIY

+

DirectStorage-optimized firmware
Cons
-

Early adopter product with incoming competition

-

Much higher price relative to fast PCIe 4.0 SSDs

-

Only modest real-world performance gains

-

Optional heatsink only does "okay"
Why you can trust Tom's Hardware Our expert reviewers spend hours testing and comparing products and services so you can choose the best for you. Find out more about how we test.
The Crucial T700 sets a new bar in performance for consumer SSDs, pushing speed higher than any other PCIe 5.0 NVMe drive on the market. It reigns as the king of the hill for sequential bandwidth and random IOPS, at least for now. Its native DirectStorage firmware optimization is an added benefit over almost all PCIe 4.0 SSDs for future gaming, as well. Crucial departs from the reference heatsink design with its own effective solution while also offering a cheaper, bare-drive variant for easier installation with motherboard and custom M.2 heatsinks. Together, this makes it a nice option for enthusiasts and early adopters.

The T700 is part of a wave of PCIe 5.0 SSDs about to deluge the consumer SSD market, all so far based on the same Phison E26 controller and Micron flash. This puts pressure on the manufacturers to differentiate their products in other ways, particularly with cooling. This could bring some innovation to the market, but current industry trends have created lingering concerns about the future of NAND that could eventually reduce the buyer's pricing advantage from such competition.

Competing controllers are also on the way with InnoGrit's IG5666 and SMI's SM2508, and flash of the 232-Layer generation should be in wider production from Micron and other manufacturers. Faster drives based on the Phison E26 SSD Controller have also been announced offering up to 14 GBps, so early drives like the T700 have a limited window to shine. We'll know more after Computex, which is currently underway, but many of these drives won't be available until later in the year. At the time of review, this drive is the fastest of its crop.
Specifications
Swipe to scroll horizontally
| Product | 1TB | 2TB | 4TB |
| --- | --- | --- | --- |
| Pricing | $179.99/$209.99 | $339.99/$369.99 | $599.99/$629.99 |
| Variants | Bare, Heatsinked | Bare, Heatsinked | Bare, Heatsinked |
| Form Factor | M.2 2280 | M.2 2280 | M.2 2280 |
| Interface / Protocol | PCIe 5.0 x4 | PCIe 5.0 x4 | PCIe 5.0 x4 |
| Controller | Phison E26 | Phison E26 | Phison E26 |
| DRAM | LPDDR4 | LPDDR4 | LPDDR4 |
| Flash Memory | 232-Layer Micron TLC | 232-Layer Micron TLC | 232-Layer Micron TLC |
| Sequential Read | 11,700 MBps | 12,400 MBps | 12,400 MBps |
| Sequential Write | 9,500 MBps | 11,800 MBps | 11,800 MBps |
| Random Read | 1,350K | 1,500K | 1,500K |
| Random Write | 1,400K | 1,500K | 1,500K |
| Security | N/A | N/A | N/A |
| Endurance (TBW) | 600TB | 1,200TB | 2,400TB |
| Part Number | CT1000T700SSD3/5 | CT2000T700SSD3/5 | CT4000T700SSD3/5 |
| Warranty | 5-Year | 5-Year | 5-Year |
The Crucial T700 is available at 1TB, 2TB, and 4TB capacities in both bare and heatsinked variants with MSRPs of $179.99/$209.99, $339.99/$369.99, and $599.99/$629.99, respectively. This is a significant premium over slower PCIe 5.0 SSDs like the heatsinked Inland TD510, where the 2TB model can be had for $249.99 at the time of review. It's likely that the T700's price will come down some time after launch, but these prices are what Crucial currently lists on its store.

Let's also be clear that paying $30 extra for the small metal heatsink is asking far too much. If you have a motherboard with a decent M.2 heatsink, you should just get that model. The included heatsink does work fine in our testing, but a $10 premium would be more in line with what you're getting.

The T700 is capable of reaching 12,400 MBps / 11,800 MBps for sequential reads and writes and 1,500 million IOPS for both random reads and writes. The primary benefit over slower PCIe 5.0 SSD variants is the sequential performance increase, but write IOPS are also higher. Crucial warranties this drive for the typical 600TB written per TB of capacity at up to five years. The retail drive has TCG Opal 2.01 support for encryption, which was not enabled in our previous Crucial T700 Preview.
Software and Accessories
Crucial offers its own SSD toolbox called the Crucial Storage Executive, which has the typical features you would expect. This includes drive information, SMART attributes, firmware updates, secure erase/sanitize, overprovisioning, and other features related to encryption. Third-party software like CloneZilla is recommended for cloning and imaging.
A Closer Look
Image 1 of 5
The Crucial T700 can be purchased with or without its custom, passive heatsink. The heatsink is carefully designed to avoid the need for a fan, using a variety of materials and an airflow-optimized shape. The backplate makes it usable in motherboards that have flush thermal padding, which can be removed for this drive.

The non-heatsinked variant of the drive comes with a label that should not be removed, and the drive should not be operated without sufficient cooling applied. Such cooling would include a motherboard's M.2 heatsink or your own aftermarket solution. The drive should not be used bare in the PlayStation 5 or in a laptop.

The drive itself has an SSD controller, one DRAM package, and two NAND packages on the top side. The rear side has two more NAND packages for a total of four. There's also a power management integrated circuit, or PMIC, labeled Phison.
The T700 utilizes Phison's E26 SSD controller, an 8-channel design capable of running a bus speed of up to 2400 MT/s to help saturate four lanes of PCIe 5.0 connectivity. Initial E26 drives top out around 10 GBps at 1600 MT/s, but Crucial has opted for 2000 MT/s here. Future drives, some of which have been already announced, will push 2400 MT/s for 14 GBps or more. Higher speeds put more stress on the hardware, so cooling becomes more critical, especially with sustained workloads.

The 2TB T700 comes with 32Gb, or 4GB, of LPDDR4. This is more than enough memory even for the 4TB SKU. LPDDR4 is more power-efficient than DDR4 but the impact is not enough to help keep the E26 solution from being very power-hungry.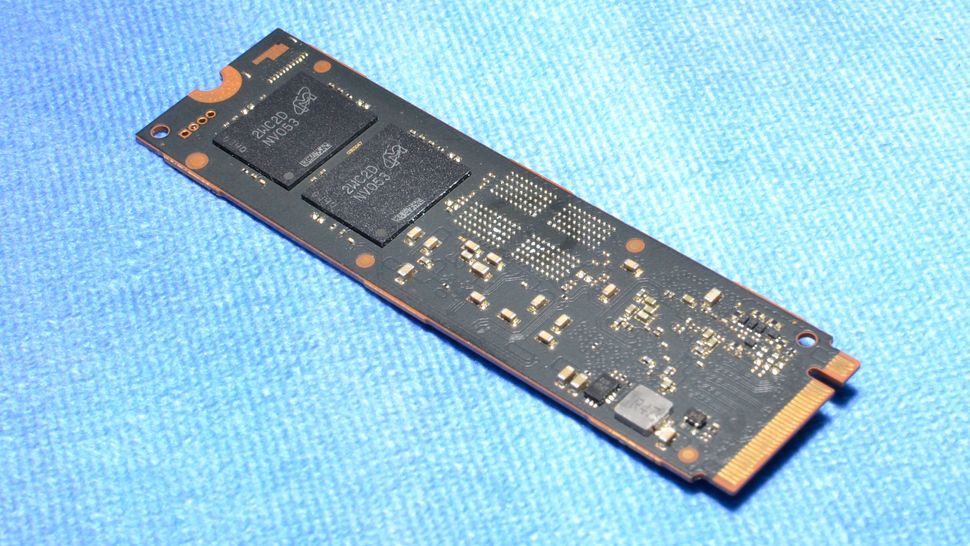 The flash is Micron's 232-Layer TLC, or B58R, capable of running at 1600-2400 MT/s. This hexa-plane flash comes in 1Tb dies, so each 512GB package has four dies for a total of sixteen. Given the E26's 8-channel design, it's therefore possible that peak performance will be realized at the 4TB capacity.
MORE: Best SSDs
MORE: Best External SSDs and Hard Drives
MORE: How We Test HDDs And SSDs
MORE: All SSD Content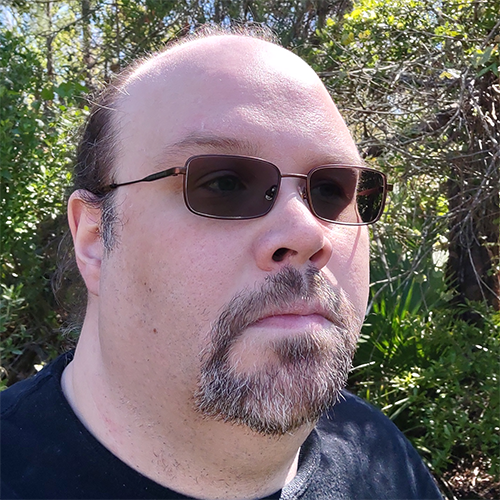 Shane Downing is a Freelance Reviewer for Tom's Hardware US, covering consumer storage hardware.